---
John Foxx
-

The Complete Cathedral Oceans
published: 26 / 11 / 2016
---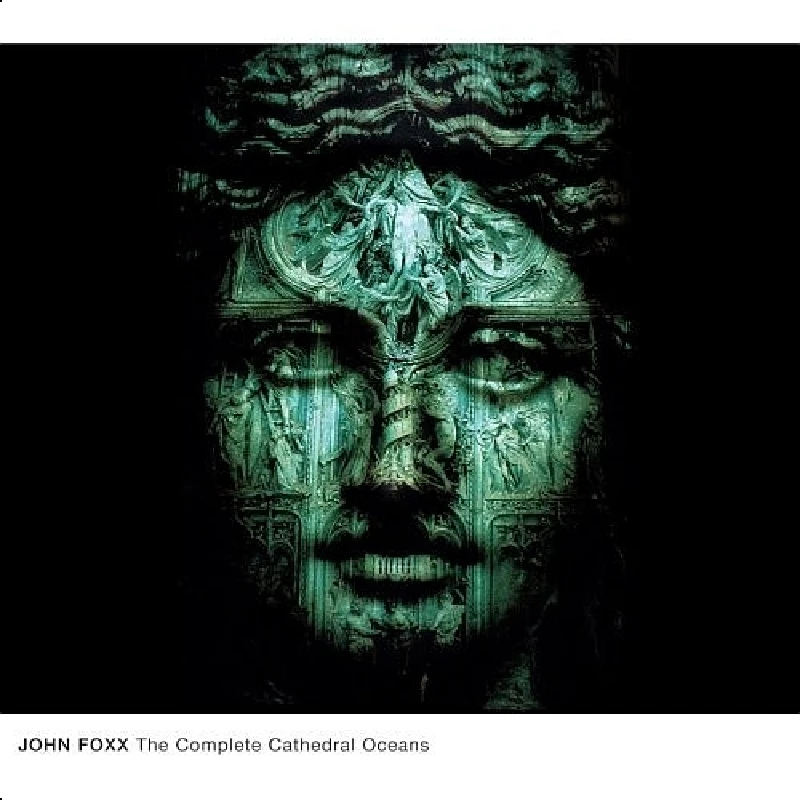 intro
Brilliant limited edition five record vinyl box set of all three of former Ultravox! frontman and electronica pioneer John Foxx's influential 'Cathedral Oceans' albums
For those who aren't in the know, John Foxx was originally named Leigh and was born and schooled in Chorley, Lancashire with his father being a coal miner and his mother a millworker. In the 1960s he enrolled in a scholarship at the Royal College of Art in London where he became first of all a mod and then a hippy and it was around then that he began experimenting with tape recorders and synthesisers. His first band, however, was formed at art college in Preston and was known as Woolly Fish. Bored with the local music scene, he moved to London and started singing and playing a 12-string guitar. He later became frontman with his first real band Tiger Lily and then as the original frontman of Ultravox! before leaving and being replaced by Midge Ure. John Foxx then embarked on a solo career and to this day is one of the most eminent exponents of electronic and ambient music. Groups and artists such as Vincent Gallo, Simple Minds, Aphex Twin, Juan Atkins, The Orb, Clint Mansell, Gary Numan, Duran Duran, LoneLady, Gazelle Twin and Junior Boys have all cited Foxx as a big influence. In my mind, his album of 1981, 'The Garden', which contained the brilliant 'Europe After the Rain', was one of his greatest works, In 1985, however, he withdrew from the music scene all together and concentrated on graphic arts instead. During this time he did dabble with the acid house movement but in 1997 he returned with two albums, of which one was the first 'Cathedral Oceans' album. Over the next eight years, along with several other great pieces of work, 'Cathedral Oceans II' and 'Cathedral Oceans III' came to life. Fast forward to the present in 2016 where Demon Records are releasing 'The Complete Cathedral Oceans' box set, encasing all three editions of John Foxx's seminal ambient masterpiece. This is no ordinary box set though. As we have become accustomed to, over Foxx's artistic career, this is a work of art in itself. It marks the first ever vinyl release for the trilogy of 'Cathedral Oceans' (1997), 'Cathedral Oceans II' (2003) and 'Cathedral Oceans III' (2005). The music itself is stretched over five 12" albums and is accompanied by twelve 12" art prints which are inserted into the box set. In addition to Foxx's original use of studio technology creating music to which he described as "a cathedral in a suitcase", it was originally accompanied by photographs of buildings, statues and foliage that John started taking as far back as his time touring with Ultravox! It doesn't stop there though! There is also a book containing Foxx's stunning images and passages from his novel 'The Quiet Man' inside and the whole wonderfully Foxxed out presentation is encased in a deluxe hardback book! For those of you that have followed Foxx's career with earnest, everything will be familiar to you except the fact that these workings are now available on vinyl. I have the digital download version here but have been fortunate over the last few days to look at one of the stunning vinyl versions which will be the attraction. The bad news is that only 750 boxes will be available, and the good news is they will all be hand numbered. So on that basis, although the music will be familiar, just 750 means that they will be an absolute must for any Foxx fan. At £99 a pop though you had better get saving quick as they will sell out. Utterly, marvellously Foxx-tastic!
Track Listing:-
1
Cathedral Oceans
2
City as Memory
3
Through Summer Rooms
4
Geometry and Coincidence
5
If Only
6
Shifting Perspective
7
Floating Islands
8
Infinite in All Directions
9
Avenham Colonnade
10
Sunset Rising
11
Invisible Architecture
12
Revolving Birdsong
13
Shimmer Symmetry
14
Far and Wide
15
Ad Infinitum
16
Quiet Splendour
17
Luminous and Gone
18
Stillness and Wonder
19
Return to a Place of Remembered Beauty
20
Visible and Invisible
21
Golden Green
22
Oceanic
23
Through Gardens Overgrown
24
Spiral Overture
25
The Shadow of a Woman's Hand
26
Radial Harmonics
27
Serene Velocity
28
Fog Structures
29
Eternity Sunrise
30
Harmonia
31
City of Endless Stairways
32
In Rising
33
Metanym
Band Links:-
https://www.facebook.com/johnfoxxmetamatic/
http://www.metamatic.com/news.shtml
Label Links:-
http://www.demonmusicgroup.co.uk/
https://www.facebook.com/DemonMusicGroup
https://twitter.com/DemonMusicGroup
https://www.youtube.com/user/DemonMusicGroup
https://instagram.com/demonmusicgroup/
interviews
---
Interview (2017)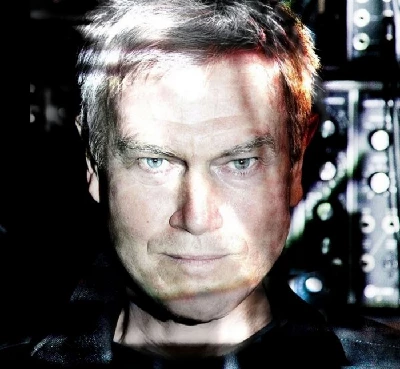 John Foxx and the Maths recently released a new album, 'The Machine', inspired by an E.M.Forster short story and accompanying stage production. Keith How speaks to him about the inspiration behind the music and also gets a glimpse into his current thinking.
Interview (2013)
favourite album
---
Metamatic (2018)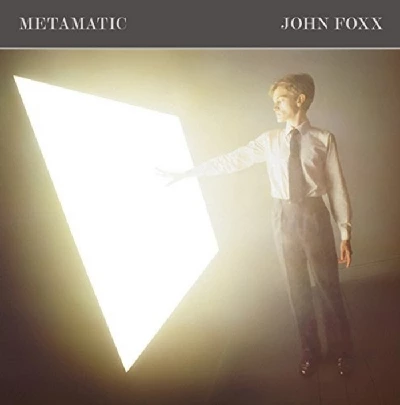 In our Re: View section, in which our writers reflect on albums from the past, keith How reflects on 'Metamatic', electronic music pioneer John Foxx's 1980 groundbreaking solo debut album after leaving Ultravox, which has just been re-released in a three CD deluxe edition.
Pennyblackmusic Regular Contributors
---