---
published: 31 / 10 / 2017
---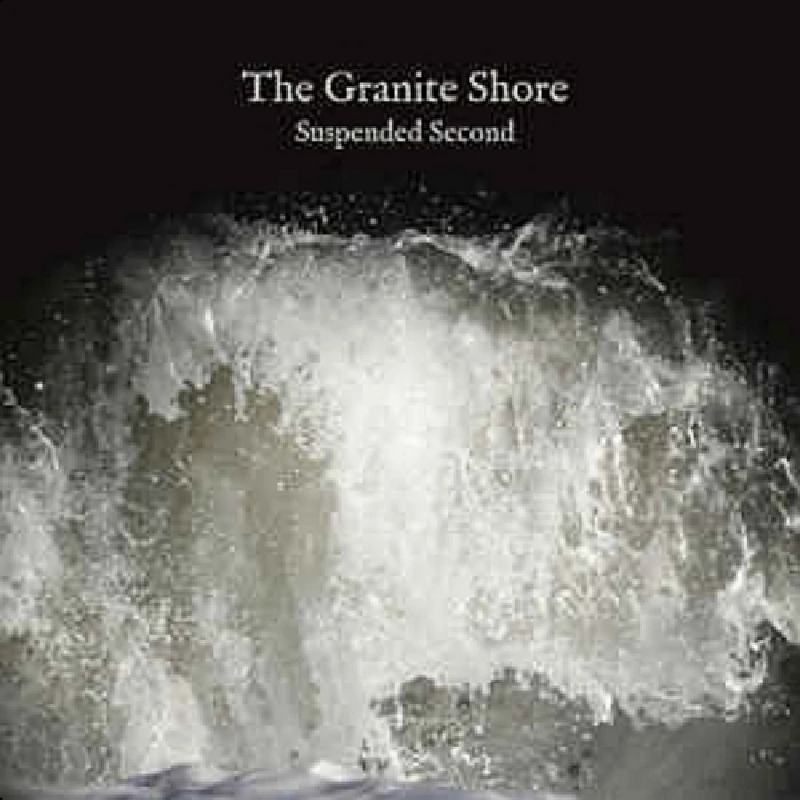 intro
Second album from the Granite Shore which is mainman Nick Halliwell's angry response to Brexit and, wrapped in Abba-like melodies, one of the albums of the year
Abba never made a classic album. For all the acclaim that the band now commands it's forgotten that their albums were patchy at the very best. They weren't even a brilliant singles band; even the greatest hits compilation 'Gold' couldn't be described as classic. But they had their moments and when they got it right there were few who could touch them. The two Bs knew their way around a memorable melody, they surrounded themselves with excellent musicians and their arrangements and production techniques were brilliant on the songs where it all gelled. Their last two albums were their best and if they'd kept going who know what they might have achieved. They never really made any political statements in their songs thankfully: lyrically they kept it simple. So why does the latest album from Nick Halliwell's the Granite Shore remind this listener so much of Abba's best moments when in Halliwell's own words it's an "angry" album that he felt should be made because "we were overtaken by what felt like a national self-harming anxiety episode which then went global." And now this will teach me to read the press release fully before I start putting words on paper…Halliwell goes on to say that he "allowed my lifelong love of Abba free rein". So that's made my opening redundant. But Halliwell is right; Abba melodies are all over this album. It's instantly appealing without being teeth-rotting. The arrangements and production are first-class, the backing vocals are excellent and his chosen band of musicians bring out the best in his songs. It's the Abba album that band could never make, probably because they didn't come from England, never felt the anger that is flowing through the UK and seldom felt betrayed. As a work of music, forgetting the lyrics just for a second, it's absolutely one of the best, most enjoyable pieces you'll ever likely to hear. Many expected Halliwell to follow up 'Once More From The Top' with a similar set of songs, maybe tracing what happened after the demise of the fictional band whose story was told so astutely in that album but Halliwell obviously had other, more topical, ideas. So, imagine those glorious Abba melodies framing not love songs but Halliwell's shock and thoughts on the UK leaving the European Union. Lyrically it's angry; musically the album contains some of the sweetest, most affecting music heard in years. The melodies flow effortlessly often at odds with both Halliwell's lyrics and his baritone but this adds to the appeal. There will be those who hear songs such as 'Buyer Beware' and be so enthralled by the rich melody, by Halliwell's melancholy vocals and the layers of heavenly backing vocals that it will take a couple of plays before the depth of the lyrics sink in. 'There's Always One' is another prime example of this; I've yet to hear a more eloquent song that could be taken as being about the state of the nation yet the melody, the structure of the song, the backing vocals even, all shift the lyrics into second place on the first listen. This is music that is almost impossible to describe; it's perfect pop on the surface, completely irresistible yet dig a little deeper and there are even more riches to be discovered. We can all read different things into songs; sometimes we are so far away from what the songwriter had in mind that the listener's interpretation of the lyrics can be the opposite of what was intended but it matters not really; as long as the song touches you on some level, has some affect, does it really matter? Halliwell has made it clear that this is his angry album and lyrically it details how he feels about not only Brexit but also the current state of the world. But it's not only an album that will appeal to those who live in the UK. There is so much happening in each of the nine songs that it's difficult to believe that those living elsewhere won't find much to love too. It's a pop album. It's a protest album. It's one man's view of a world he never thought he'd live to see. "All I ever did was write words to sing," states Halliwell at the beginning of the album. No Nick Halliwell, what you've created is an album full of riches with intelligent lyrics that state your case more eloquently than most of us could ever dream of matching, and wrapped these words in such beguiling melodies one wonders why you're running an independent record label which too seldom issues high quality records instead of topping the charts the world over with the Granite Shore. Like Abba did. In keeping with this small independent label's policy of issuing their albums in unusual and attractive editions. a visit to www.occultation.co.uk is recommended to discover the various formats that this important album is available in. The nine-minute 'The Performance of a Lifetime' is essential listening. It would be difficult to find a more perfect pop song. It apparently "conflates Brexit with the deaths of two Princes". That may well be the case, but this listener has yet to get through a playing of the song all the way through with a dry face. With Halliwell at his melancholy best, the line "what news from England, are they happy now they are free?" was obviously not written with expats in mind but considering that they too are suffering because of Brexit in ways that many still haven't realised it takes on greater meaning for those not living in the UK but who left their hearts there. Along with the Distractions' Steve Perrin on guitar and Arash Torabi on bass, Phil Wilson playing acoustic, Ian Henderson filling the drum seat and with John Howard guesting on piano and vocals, Nick Halliwell has not only created and produced the most relevant and important album of 2017, but he's made the album of the year.
Track Listing:-
1
So it begins
2
Outside, looking in
3
Buyer beware
4
There's always one
5
Someone else
6
Where does the Sadness come from?
7
I suppose so
8
The Performance of a Lifetime
9
Commodities
Band Links:-
http://www.occultation.co.uk/
https://www.facebook.com/TheGraniteShore
Label Links:-
http://www.occultation.co.uk/
https://www.facebook.com/OccultationRecordings/
https://www.youtube.com/user/OccultationRecs
https://plus.google.com/+OccultationRecs
interviews
---
Interview (2017)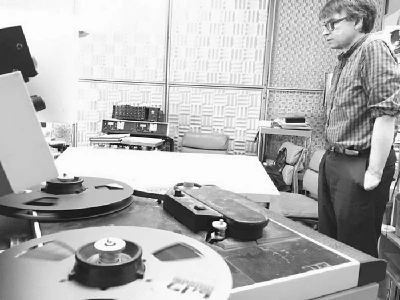 Nick Halliwell found that there was only one way he could vent his anger over the European referendum result - make a new album with his group, The Granite Shore. He tells Malcolm Carter about the influences behind this album, in particular his love of that most European of pop bands, Abba.
Interview (2015)
profiles
---
Profile (2015)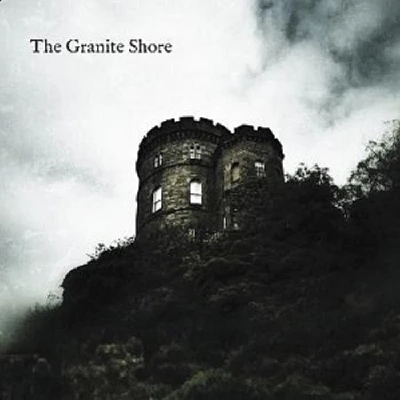 Malcolm Carter reflects on Distractions' guitarist and Occultation Recordings' boss Nick Halliwell's band the Granite Shore's debut album 'Once More From The Top' which, out in May, he believes to be 'one of the most impressive and important albums not just of this year but the whole decade'
Pennyblackmusic Regular Contributors
---