---
Magnetic Fields
-

Ten Songs That Made Me Love...
published: 27 / 5 / 2017
---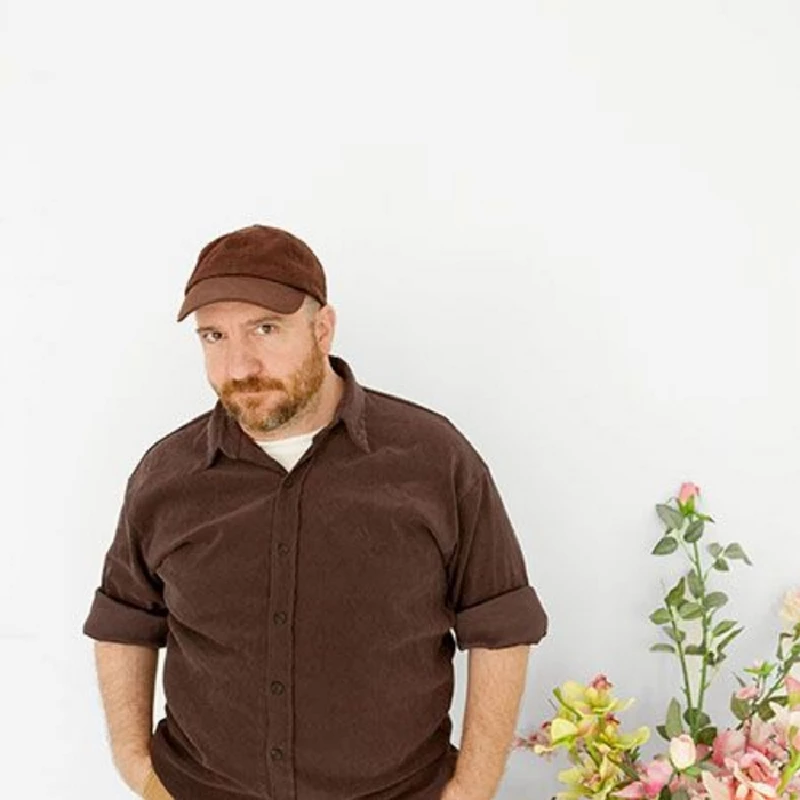 intro
In '10 Songs That Made Me Love...', Tommy Gunnarsson boils down his love for New York based band The Magnetic Fields to just ten songs, which is easier said than done
I might as well admit it straight away: when I first heard the Magnetic Fields in the late 90's, I didn't care that much for them. My brother and my friends were telling me how fantastic they where, how amazing this new, mammoth album called '69 Love Songs' was. But I had just discovered bands like The Lucksmiths and McCarthy, and couldn't handle another fantastic band. That's how I analyse it today, anyway. A more realistic version of the story is that I didn't want to like them, because everyone else did. That's how my mind works, sadly. If a band is hyped, I react by ignoring them until the hype is over. A more recent example here is Fleet Foxes, which I totally ignored at the time of its debut album, then I discovered how great it was a few years later. Fast forward a few years, and I totally fell in love with this amazing New York band. I got to see them live for the first time in Copenhagen, Denmark, at a medium sized venue called Vega. I remember this gig very clearly; at the time, smoking was still allowed in concert venues in Denmark, which Stephin Merritt (the singer/songwriter/genius behind the Magnetic Fields) commented on several times ("I hope you're still out there, even though I can't see you"). They also had a weird and fascinating opening act, called The (Real) Tuesday Weld (anyone remember them?). Since then, I have seen them live on three more occasions, the last being the Pentecostal church in Stockholm. Each time has been absolutely fantastic. Their live set up, which sees the band performing mostly on ukulele, piano, acoustic guitar and cello, really makes the songs sound very different from the studio versions. Earlier this year, the band released their 11th studio album, '50 Songs Memoir', an album containing, surprise surprise, 50 songs – one for each year of Stephin Merritt's life so far. This is by far his most personal album to date, and it's also the first album where he sings all the songs himself. Sadly, the tour following the release won't be visiting Sweden, but you lucky people in the UK will be able to see the band perform this new album in full during two nights. Don't miss out! Anyway, here are the 10 songs that made me love the Magnetic Fields: 1. 'Yeah! Oh yeah!' (from '69 Love Songs', 1999) This was one of the first songs that I really liked, and part of the reason is probably that it's very, very funny. The lyrics are like a chamber play, with two characters discussing the end of their relationship. It's very bitter, and ultimately ends in murder. Lines like "I die, I die, I die / So, it's over, you and I? / Was my whole life just a lie? / Yeah! Oh yeah!" and "What a dark and dreary life / Are you reaching for a knife? / Could you really kill your wife? / Yeah! Oh yeah!" tells us that this break up isn't very happy, at least not for the female part of the conversation. When performing this song live, Stephin and Claudia Gonson (drummer/singer/manager) often walks around on stage, performing the song like abplay. 2. 100,000 Fireflies (from 'Distant Plastic Trees', 1991) My brother used to say that this was his favourite song ever, and it's hard not to agree with him. This song, also released as the band's debut single, is absolutely gorgeous, with funny and touching lyrics, and great vocals from Susan Anway, who sang on the first two albums the band released in the early 90's. The band performed the song live again on the tour following the 'Realism' album back in 2010. It was a bit weird hearing Merritt singing the song. But the opening lines "I have a mandolin / I play it all night long / It makes me want to kill myself" made a bit more sense when sung by a guy playing a ukulele on stage. 3. 'Smoke and mirrors' (from 'Get Lost', 1995) If you discovered the Magnetic Fields through their "no synthesizer" trilogy ('i' from 2004, 'Distortion' from 2008 and 'Realism' from 2010), you might be surprised when listening to their earlier recordings. Back then, guitars were quite rare, and Merritt recorded most of the songs himself, using synths and drum machines. This song is a really good example of this period, with more great lyrics (most of Merritt's lyrics are actually genius, if you ask me) and a really moody melody about yet another break up. This is one of Merritt's favourite subjects; he returns to it in a lot of his songs, such as 'I don't want to get over you' and 'I thought you were my boyfriend'. 4. 'Epitaph for my heart' (from '69 Love Songs', 1999) I really didn't pay attention to this song until I saw the magnificent documentary 'Strange Powers – Stephin Merritt and the Magnetic Fields' at Stockholm International Film Festival, back in 2010. This song plays during the opening credits. Sitting in the movie theatre, I suddenly found myself a new favourite song. The opening lines of the song are taken from the warning labels the can be found on the back of electrical equipment: "Caution: to prevent electric shock / Do not remove cover / No user-serviceable parts inside / Refer servicing to qualified service personnel", which the singer then tells us should be epitaph for his heart. This intro was meant to be the entire song, but Merritt thought there were enough short songs on the album already, so he wrote a completely new song and merged the two together. A little later on in the song, Merritt demonstrates his talents at word play with the line "And life goes on and on anon". 5. 'I think I need a new heart' (from '69 Love Songs', 1999) When I met my girlfriend years ago, I decided to make her a playlist on Spotify. Of course, I had to include at least one song by the Magnetic Fields. It was hard to pick just one. But some songs (or at least the titles) seemed a bit inappropriate at such an early stage of a relationship, such as 'I don't really love you anymore' or 'Either you don't love me, or I don't love you'. I'm not really sure if the song I finally picked worked any better, especially with the middle eight lines "But the words you want to hear, you will never hear from me / I'll never say happy anniversary / never stay to say happy anniversary". But hey, it's a damn good song. And my girlfriend is still here with me, so I guess there was no harm done. 6. 'My sentimental melody' (from '69 Love Songs', 1999) Of the 69 songs that make up the aforementioned album, you can hear a couple of guest vocalists in addition to regular members Claudia Gonson and Shirley Simms. These special guest stars are Dudley Klute (former member of Belgian new wave band Kid Montana), who sings on classic tracks such as 'The luckiest guy on the Lower East Side' and 'Long-forgotten fairytale', and LD Beghtol, who sings lead vocals on 'All my little words', 'The way you say good night' and 'My sentimental melody'. The latter song is another late bloomer for me, but I fell in love with the simple fan organ melody (the clicks that can be heard in the beginning and the end of the song comes from the organ's electric motor being turned on and off). The lyrics are a little, well, sentimental ("I live on the blue planet / That I saw in your eyes / But now I can't stay knowing it's made / Of beautiful lies"). But who says that a sentimental song has to be a bad thing? 7. 'The luckiest guy on the Lower East Side' (from '69 Love Songs', 1999) This is probably one of the best-known Magnetic Fields songs, and it can be heard prominently in the trailer for the aforementioned documentary. The song is a surprisingly bouncy and happy song for Merritt. As mentioned previously, it's Dudley Klute who sings lead vocals. And what vocals! Dudley holds the last note for what feels like an eternity. It is almost impossible to imitate (God knows I have tried!), though Merritt managed to do it when playing the song live. 8. 'Grand Canyon' (from '69 Love Songs', 1999) A short little song, but really beautiful and touching. Merritt sings: "If I was the Grand Canyon / I'd echo everything you say / But I'm just me, I'm only me / And you used to love me that way / So you know how to love me that way". This song was, to my great joy, revived for the last tour, following the album 'Love at the bottom of the sea', keeping with the band's tradition of always updating their playlist for every tour. 9. 'A chicken with its head cut off' (from '69 Love Songs', 1999) Most of the songs on this list are taken from the '69 Love Songs' album, but that's no coincidence. First of all, it was the first Magnetic Fields album that I listened to, but there are 69 songs on that album, and at least 90 percent of them are brilliant. It's inevitable that a number would end up here. According to Stephin Merritt, he "scraped the bottom of the barrel" of possible names for a country song, so the title should probably be seen as a joke. But it's a fantastic little song, and I like how Merritt keeps his expectations low when it comes to the relationship dealt with here: "We don't have to be stars exploding in the night, or electric eels under the covers / We don't have to be anything quite so unreal, let's just be lovers". 10. 'Irma' (from 'i', 2004) This is a real gem, hidden away on the follow-up to '69 Love Songs', simply titled 'i', because all the songs start with the letter "i" (the songs are also arranged in alphabetical order). 'Irma' is about a girl who sits at home, waiting for her dementia-suffering father, who will possibly bring her a box of chocolates, if he remembers to buy it. The lyrics are a bit unusual in a metric sense, as Merritt lets the end of every line wait until the next one. For example: "And humming. Possibly her / Father will come home with a box / Of chocolates. Possibly / Not. Father's memory / Was never what it once was". How does the story end? The father crashes his Jeep through her wall, but the room fills with her favourite kind of chocolates, so she doesn't mind.
Band Links:-
https://www.facebook.com/MagneticFields/
http://www.houseoftomorrow.com/
https://twitter.com/TheMagFields
Play in YouTube:-
Pennyblackmusic Regular Contributors
---