---
published: 8 / 2 / 2017
---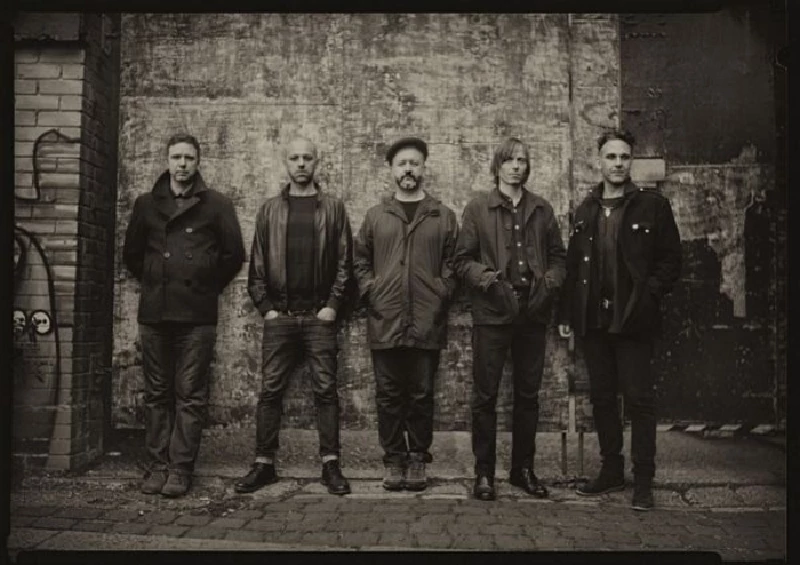 intro
Dominic Simpson speaks to Glen Johnson, the front man with London-based art rockers Piano Magic about his decision to disband the group after twenty years together, their final album 'Closure' and the recent farewell gig.
In early December, nearly twenty years to the day when they played their first gig, London "ghost-rock" purveyors Piano Magic played their last ever gig at the Lexington in North London. An emotional night for everyone - including this writer - began with singer/songwriter Glenn Johnson announcing to the audience, "Thank you for attending our funeral". The nearly two hour set went extensively into the band's back catalogue, which, Johnson intoned, "features 55,043 songs - we formed in 1482". With a cosmopolitan audience drawn from all over Europe, where the band have always had a bigger draw than their cult status in the UK, a clearly emotional Johnson finished the set dedicating the very last song, 'The Last Engineer', to his father, who had died in 2015 - the eponymous hero of the song. A few days before the gig, Pennyblackmusic caught up with Johnson to discuss why the band had decided to cease operations. PB: The last twenty years have seen Piano Magic go from 'Popular Mechanics' and 'A Trick of The Sea', through to 'Disaffected' in the mid-2000s, and all the way to 'Closure'. You must feel very emotional with this gig coming up. Do you feel proud of what Piano Magic has achieved in that time? and how does it feel after spending the last 20 years in PM and in the London music scene? GJ: To be honest, it wasn't until a few days before the last show that it really dawned on me that emotions other than relief may transpire. Mainly, I've been focusing on that absolution, getting a large portion of my time back to do other things, musically and otherwise. For twenty years, hardly a week went by when I didn't do something Piano Magic so, if all goes to plan, there should be a sense of a great weight lifted. After twenty years here, I consider myself a Londoner for sure but we were never part of any scene here and we never once toured the UK – the few shows we did as one-offs outside of London were poorly attended and poorly received. I'd say, if anything, we were a European band. From 2002 onwards, there has been a French contingent and balance in the band – Jerome Tcherneyan, Franck Alba (both from Marseille), Angèle David-Guillou and Cédric Pin. We toured Italy, France, Spain, Portugal, Germany, etc many times. We were more respected and welcomed on the Continent and you tend to go where you're wanted - not least where the food and wine is infinitely better! I'm certainly proud of many of our songs, concerts, records and collaborations but mostly of how we managed to move people. Even if it was just to move them to turn their CD player off. PB: How do you think your sound has changed in that time? I'm thinking of the fact that the early recordings were idiosyncratic and fragmentary, reflecting your affinity with 90s British bands such as Bark Psychosis, Pram, Disco Inferno, etc. whereas subsequent recordings became slightly more cohesive and song-based, even while embracing a varied sound. Was this a natural evolution? GJ: Yes. Initially, I never intended to play live but very quickly the Continental tour life appealed to me and in order to play bigger and bigger stages, your music has to widen in scope – become louder and more dynamic. As much as I love those bands you mentioned – particularly Disco Inferno - they never really got out of the back room of The Sausage Machine in Mornington Crescent, did they? I do think that, up until the album before this one (Life Has Not Finished With Me Yet), we were still pushing our own sonic boundaries but for 'Closure,' I felt melody and clarity were the order of the day. I wanted to create an easier access point to our music. Our first album, 'Popular Mechanics,' was a door marked, 'Don't Come In.' How things have changed! PB: Is there any particular reason for Piano Magic disbanding or going on a hiatus? GJ: Essentially me wanting my life back. I've held a day job down for pretty much the whole time I've been in this band and I run a record label on the side (Second Language Music). I'm an exceptionally driven person but if you throw touring and recording into that equation too, in middle age as I am, you're heading for a premature heart attack. PB: How do you feel the music industry has changed in the last twenty years? GJ: Where to start? When we started out, before the digital revolution really took off, there were a lot more small independent labels who were somehow getting by even though they were only selling a few hundred copies of anything and on vinyl! I felt that scene was very friendly – there was a lot of cross-pollination, many of the bands around us recording on the same labels, playing the same venues, no-one expecting much, if anything, in the way of recompense, just in it for the love of playing, of putting out records. There were more magazines back then and of course, John Peel, so no matter how far-out your music was, you'd likely be played and covered somewhere. Of course, most of those labels couldn't sustain themselves. Vinyl is expensive and you've got to sell at least 500 or so to recoup. If you don't recoup, how do you afford to put out another record? Amazingly, some of the bands we started out on the same bills and labels with, survived better than most of the labels themselves – in our immediate peer group, Mogwai, ISAN and Broadcast come to mind. All of them moved on to bigger labels (as did we) without compromising themselves but most of the bands from that time didn't last long once the small labels bit the dust – they had nowhere else to go. Was the wheat sorted from the chaff? Maybe. But since the digital revolution, the wheat and the chaff are all mixed up again. I do think, musically, it's the most exciting time for music since the mid-90's but it's just a lot harder to find good music in the sea of shit. There's so much out there! Fewer labels are taking chances on the little guy. They're not interested in an artist that's only selling hundreds of copies or even just two or three thousand of a record - five or ten thousand upwards is what interests them and frankly, though that's understandable, it's also why I started my own label, to give the little guy a platform. I've put out records that have only sold 200 copies but really, does that mean it's crap? No! I should say that there are some very good vinyl labels that come to mind who are not only operated by friendly people who not only have great taste but also have integrity - Clay Pipe is a good example. PB: What are your favourite moments in Piano Magic's discography and performances in the last twenty years? GJ: I've mentioned this a lot recently but the chance to play in Moscow was something none of us will ever forget – a cinema, 600 people, many of whom had never seen a non-Russian band play and certainly not a band who played music like ours. It really did feel like we were breaking through thick ice. We've played some really, really beautiful venues too – churches, caverns, festivals in the woods, castles – all remarkable in their own way. I've always loved playing in Italy, Spain, Greece, Turkey, France and we're really privileged to have done that many times. I think that was the great pay off for us – all expenses paid holidays for which we were only required to knock out 90 minutes of music per night. In terms of the discography, I don't think there's a perfect album – by us or by anyone else (except maybe Kraftwerk) but I'm really happy with bits of 'Disaffected', 'Part-Monster', 'Ovations', 'The Troubled Sleep Of Piano Magic', 'Life Has Not Finished With Me Yet' and particularly, 'Closure'. I think you could pull a pretty good album from the best of those. I'll leave that to Cherry Red in 2026. PB: How does 'Closure' fit in the context of your substantial discography, as mentioned previously? Does it feel like the end, bringing everything to a close (hence the title), or the start of something new? GJ: Well, yes, it's the lid on the coffin of the band but a very fitting lid I think. It's a mature set, lovingly played, straight to the heart (I think), no filler. Stylistically though, I think it will be the last album I do in a full band line-up. I already have plans for another project but firmly studio-based with one protagonist. PB: 'Living For Other People' is a beautiful track. Can you tell us something about the spoken word section of the song? GJ: We recorded the bones of the tracks at Soup Studio on the end of Cable St in Limehouse and it's exactly the kind of area I like in London, where you can still see the old city, they haven't yet yanked it down yet. Every now and then, I'll wander around there and Rotherhithe and all these historical places by the river, taking photos or just having a cup of tea in a crappy little greasy spoon café, watching the world go by. I think everyone who lives in London has a love/hate relationship with it. You love it and you hate it and at some point, you come to terms with that. The streets certainly aren't paved with gold. These days, they're generally paved with disregarded mattresses. PB: What are your forthcoming plans – and those of the other members of Piano Magic? GJ: Jerome has a mini-album ('Blood Debts') out this December under the name, Year Of Denial, on the Death & Leisure imprint. Al is in two other bands and he's a full time dad. Franck plays with Nina Walsh in Fireflies, who are intrinsically linked to Andrew Weatherall's new label, Moine Dubh. I'm planning to finish an album of dark electronica that I started 2 years ago with another ex-Piano Magic member, Cédric Pin. I have a solo album in me, for sure but beyond that, an even grander studio project, much in the vein of what Piano Magic was originally meant to be – me at the desk with singers coming and going. PB: What can we expect from The Lexington gig? GJ: Songs from almost every album. To be honest, we could play for hours but this is London and everyone wants to get the last tube. I'm not making excuses but we haven't played a gig in four years so we may well be a bit rusty. There won't be any grand statements to the effect of "Look what you fuckers missed out on" We're a fairly humble band. We were, I should say. PB: Thank you.
Band Links:-
http://www.piano-magic.co.uk/
https://www.facebook.com/PianoMagic/
https://twitter.com/panicamigo
Picture Gallery:-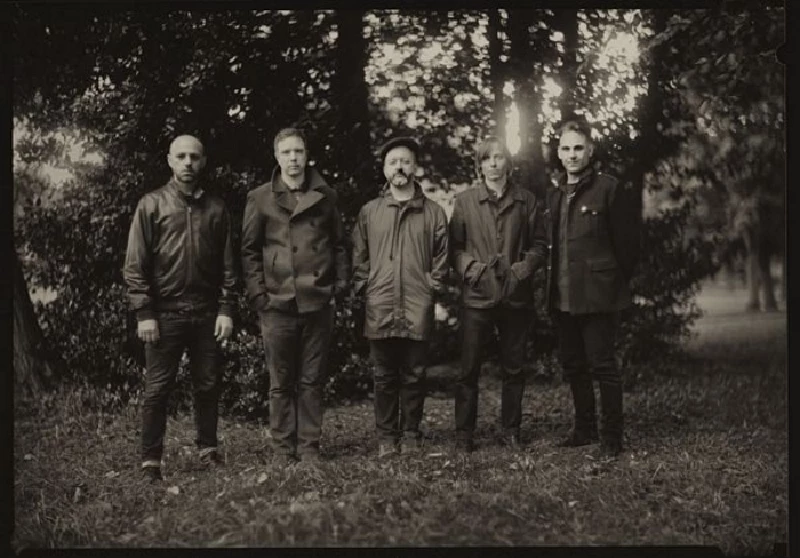 Visitor Comments:-
816

Posted By: Andrew Young, Surrey on 08 Jan 2017
When I became a subscriber of the label Glen runs, second language, he kindly helped me fill in a few gaps from previous sold out releases. He also sent out a signed set list last week ( from the Lexington Closure concert, something he didn't need to do in the slightest, which quite frankly is above and beyond the call of duty. I wish him and the band all the best over the coming years and thank you for all the great music.
---
Pennyblackmusic Regular Contributors
---