---
published: 28 / 9 / 2007
---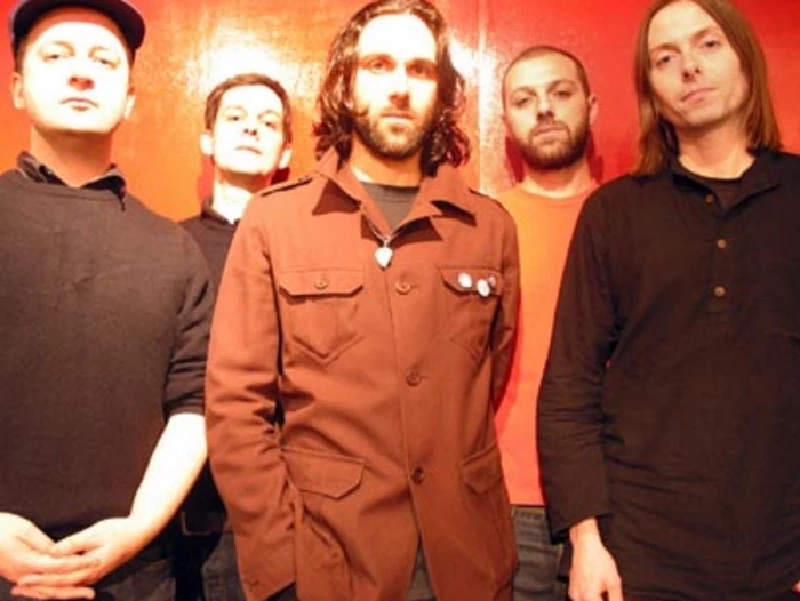 intro
Popular in Europe, but still little known in Britain where they originated, Piano Magic recently released their seventh album, 'Part Monster', which tells of its band members unsettled releationship with their adopted city of London. Frontman and founder Glen Hansard talks to John Clarkson about it
One of the great outsider bands in rock, Piano Magic was initally formed in 1996 by vocalist, guitarist and synthesiser player Glen Johnson as a bedroom project. Originally a self-confessed "revolving door operation", Piano Magic's line-up has since 2000 gradually stabilised to also consist of Johnson's fellow Englishman, Alasdair Steer (bass), and three French musicians, Franck Alba (guitar, percussion), Jerome Tcherneyan (drums, percussion) and Cedric Pin (synthesisers, keyboards). As well as various singles and EPs, Piano Magic has released seven albums, 'Popular Mechanics (I/Che, 1997), 'Low Birth Weight' (Rocket Girl, 1999), 'Artists Rifles' (Rocket Girl, 2000), 'Workers Without Homes' (4AD, 2002), 'The Troubled Sleep of Piano Magic' (Green UFOs, 2003), 'Disaffected (Green UFOs, 2005) and 'Part Monster' (Green UFOs, 2007) and also recorded a soundtrack to an art film, 'Son De Mar' (4AD, 2001). From the cheap electronica of 'Popular Mechanics', to the guitar-centered 'Artists Rifles' and glacial 'The Troubled Sleep...', and more experimental fare of 'Low Birth Weight', 'Writers Without Homes' and 'Disaffected', every new Piano Magic album has been a development from its predecessors. A ode to its members' unsettled relationship with their adopted city of London, 'Part Monster', which came out in May, finds the band moving on again and has a harsher, louder sound than the other sometimes more soporific Piano Magic albums. It features on one track 'Soldier Song' a vocal appearance from Klima's Angele David-Guillou, who has appeared on the last four Piano Magic albums, and on another 'England's Always Better (As You're Pulling Away', an appearance from Simon Rivers, the front man with the Bitter Springs. While Piano Magic are popular in Europe, and especially Spain, where their current label Green UFOs is based, they are still little known in Britain. In a rare interview, Glen Johnson spoke to Pennyblackmusic about 'Part Monster' and his group's continued evolution. PB : Piano Magic currently features in its line-up three Frenchmen, and, while you yourself live in London, you're originally from Nottingham. The opening line of 'Part Monster'and the first track 'The Last Engineer' is "I feel alone in the city" and the whole album is written from the perspective of the alien in London. Do you all see yourselves even after many years of living in London still as outsiders there ? GJ : I think the French personnel in the group found themselves a lot more alienated in France and that's why they're living in London! But speaking for myself, I've been here 14 years or so and I have a love/hate relationship with London. I want to love it but there's so much to hate. The tourists who pop in for a week get this wonderful, condensed dose of all its colour, history and excitement, but for any longer period of time you realise how ugly, dirty, noisy, violent, unnecessary and merciless it can be. I've travelled a lot with the band and I've seen how so many countries have got the simple things right - public transport, architecture, common courtesy and so on but here I feel it's one big, vile mess, punctuated every here and there with something quite lovely or interesting. And those things are invariably being erased by developers. "Alone?" Perhaps more "disaffected with." PB : Piano Magic has released records on over a dozen labels, many of whom such as Wurlitzer Jukebox it has outlived. You have said in the past that you have never been able to find a label that has allowed you to do what you want, so you have tended to flit from label to label so that you can maintain artistic freedom. Your last three albums have all, however, come out on the Spanish label, Green UFOs. Does Green UFOS allow you that freedom to do what you want ? GJ : It allows us freedom. Yes. Green UFOs are really good at domestic press and radio - they've really pushed us in Spain - but,God bless them, it's hard to echo that in every territory. Even so, I'd rather be on a label that allowed artistic freedom and sold "just enough" than on one that allowed none and sold millions. If you're not making the music you want to make, you're in the wrong game. PB : 'Part Monster' also pays homage to John Merrick, the Elephant Man. What was the appeal to you of him ? GJ : It's a story of human cruelty and compassion. It honestly almost makes me cry to read about him. Treated like a dog and then treated like a king. I was living quite close to Whitechapel Hospital, where Merrick had been institutionalised, when we were working on 'Part Monster' and consequently visited the little museum there which houses some of his belongings and read a lot about him. He was the Michael Jackson of his day, in a way....without the records... PB : Piano Magic records both at Fortress Studios in London and also at its own Murder Mile Studio. Why do you work in two studios ? Do you use each studio for different purposes ? GJ : Well, we used the Fortress for its live rooms, as it wasn't possible to get a decent "live" sound in Murder Mile, small as it was. Murder Mile, being our own studio, also gave us much more time to develop ideas. When you're not paying by the minute, things tend to unravel a lot more. PB : As well as Piano Magic you have your own solo project Textile Ranch and also perform with Cedric Pin as a duo in Future Conditional. 'The Last Engineer' was based on an original idea by Future Conditional. Do you write specifically with the different projects in mind or do you get a fundamental idea for a song and then allocate it to a group afterwards ? GJ : I write with each project in mind. I do definitely sit down and feel very "Future Conditional" one day, thus breaking out the 80's electronic sounds. Piano Magic songs invariably take shape in the rehearsal studio via jams. Textile Ranch is done at home, when I'm feeling particularly mischievous - essentially, stuffing square (sonic) pegs into round holes. PB : Piano Magic plays shows fairly infrequently and rarely tours. You have listed every show you have played on your website, with details about who else was in the bill and who the personnel were at the time. Do you see every show as an event ? GJ : Yes. As time has gone on, my big thing has become the concerts. I do still get excited about holding a finished Piano Magic record in my hand but it's a fraction of the excitement I feel when we're playing to 5000 people in a rainy Polish forest (as we did recently). I'd say Piano Magic exists predominantly to play live these days. We are all genuinely extremely enthusiastic about touring, playing and meeting people after the show. I despise these groups who just play the capital city of any country, for the big money and then go off in their helicopters after the encore. We've played villages! That should be on our t-shirt : PIANO MAGIC - WE'VE PLAYED VILLAGES ! PB : Angele David-Gillou, who also has her own solo project Klima, sings on the album and plays live with the group, yet is listed as only a guest on the record. What is her relationship with the band and is she a member ? GJ : No, she's a guest singer with Piano Magic. That she's my girlfriend should be neither here nor there. Klima is her big thing, though I think Piano Magic gives her the opportunity to do things she wouldn't normally get to or want to do with Klima. PB : 'Part Monster' features Simon Rivers from the Bitter Springs who co-wrote 'England's Always Better (as You're Pulling Away)' and also appeared on that song. How did that collaboration come about ? You and Simon were discussing making an album together at one point. Is that still likely to happen ? GJ : Yes, Jerome and I are producing Simon's solo album, although it's definitely not a rush job! We get together every few weeks and put something down. Simon sang on our 1997 album, 'Low Birth Weight' and I've been thinking about working with him again for a long time. He's a poet - one of the great British poets, I think. That he's in a band that exists far beneath the radar is a crime. I hope the forthcoming solo album sheds at least a little more light on how talented he is. PB : Piano Magic in many ways kick started again Vashti Bunyan's career a few years ago. She made her first vocal appearance in 33 years on your 'Writers Without Homes' record, and since then has revitalized her solo career. How did you first become involved with her ? GJ : We had a meeting with our then-publisher, Paul Lambden, who had just re-released Vashti's 'Just Another Diamond Day' on his Spinney label. He just happened to mention that she was thinking of getting back into playing music again and was looking for potential collaborators. We were all blown away by the album; the fragility of her voice and so I called Paul the next day and said I'd like to try to write a song for her. I think I drank a couple of bottles of wine that night and demoed, 'Crown of the Lost' right off the cuff and then posted it to her the next morning so I couldn't back out! Happily, she liked it and came down to London to record it. She sang behind a curtain but it was a fantastic moment when we realised that her voice hadn't changed one bit in 30 years. She's a lovely, lovely person too. PB : The new album was produced by Guy Fixsen who has worked with the Pixies and most famously also on My Bloody Valentine's 'Loveless'. It has a more brutal and dynamic sound than the other Piano Magic album records. Do you think that happened as a result of his influence or was that a direction you were going in anyway ? GJ : No, we chose Guy because we were already at that point - our shows had become gradually more and more dynamic, noisy over the past couple of years. We just wanted someone who knew how to deal with a rough diamond and he has plenty of experience of that. The album was recorded predominantly live with few overdubs - mainly because we could afford 9 days in the studio. 5 recording and 4 mixing (or thereabouts). It's a common discussion within Piano Magic that, if we had the luxury of time and money, would we make a better album? Perhaps we'll never know. We amble on. PB : Thank you.
Band Links:-
http://www.piano-magic.co.uk/
https://www.facebook.com/PianoMagic/
https://twitter.com/panicamigo
Picture Gallery:-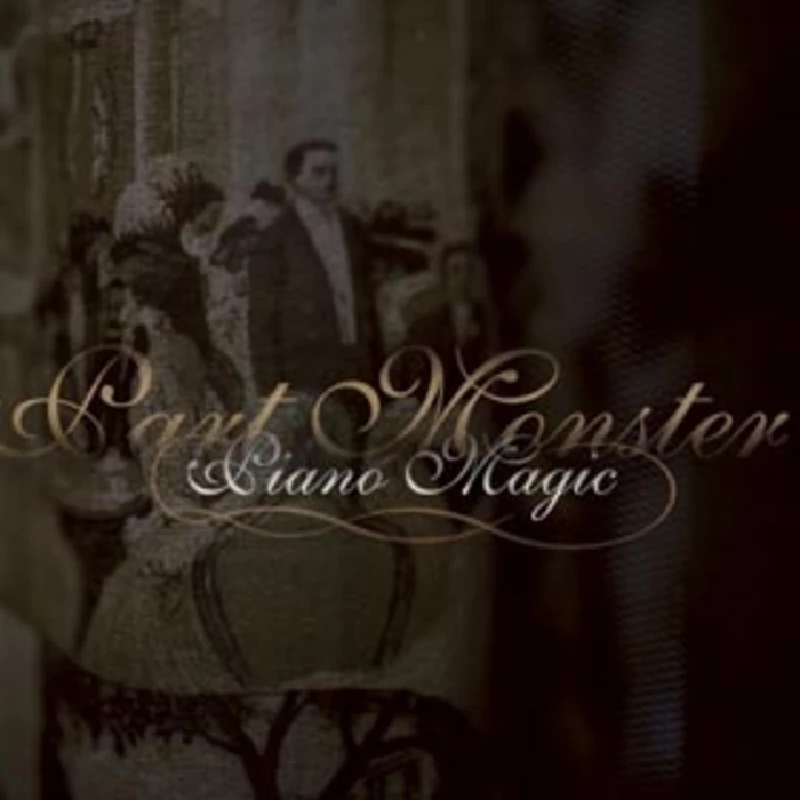 interviews
---
Interview (2017)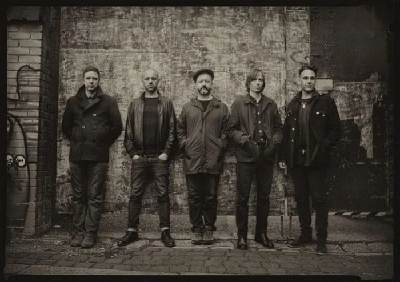 Dominic Simpson speaks to Glen Johnson, the front man with London-based art rockers Piano Magic about his decision to disband the group after twenty years together, their final album 'Closure' and the recent farewell gig.
Interview (2012)
Pennyblackmusic Regular Contributors
---