---
published: 8 / 11 / 2016
---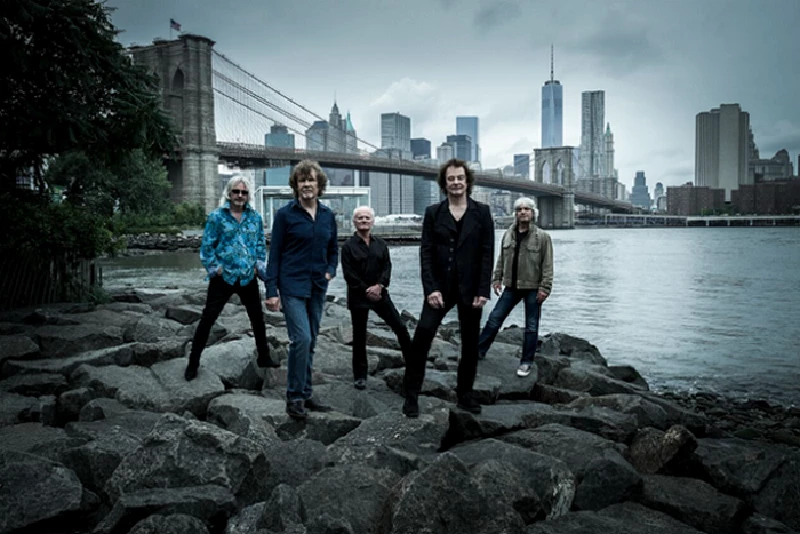 intro
Rod Argent, the keyboardist with the the Zombies, discusses their upcoming UK tour, his love of writing and arranging and the highlights of his former band, Argent.
Rod Argent developed an early love for music as a member of the prestigious St. Albans Cathedral Choir and via his mum's classical proclivities. But his natural propensity for all things musical exploded when he first heard Elvis Presley and then other popular American acts. Determined to create their own style of popular music, keyboardist/vocalist/songwriter Argent, with vocalist Colin Blunstone, formed and led the original lineup of The Zombies in 1962 in St. Albans. The Zombies played a major role in the legendary British Invasion. Their arrangements were enhanced by contemporary jazz voicings, lush harmonies and romantic themes. Argent's original songs, 'She's Not There' and 'Time of The Season', would become international hits. Ironically, after the Zombies broke up to pursue separate goals, their third album, 'Odessey and Oracle' shot up the charts. Rod went on to form Argent, which brandished such hits as 'Hold Your Head Up.' He continued to work with Blunstone from time to time as producer or as a guest artist, but it would take a group reunion to get the band performing the Zombies' hits again. The current lineup consists of guitarist Tom Toomey, drummer Steve Rodford, bassist Jim Rodford and, of course, Rod Argent and Colin Blunstone. The band tours the US and UK frequently and began an extensive UK tour in mid-October including a return to St. Albans, where their extraordinary trajectory originally began. This is Pennyblackmusic's second interview with Rod Argent. His memories of the early days are priceless, but he also delves deeply into how his creative mind works. PB: I just saw 'Eight Days a Week,' about the Beatles' tours in the 1960s. The Zombies were a big part of the British Invasion, too. What are your early touring recollections? RA: We were just nineteen when we started touring America. Christmas Day, 1964, we opened at the Brooklyn Fox on the Murray the K show and we were scared to death. First of all, we were incredibly excited to be in that position—just eight years before, I'd been turned on to rock 'n' roll by hearing Elvis sing 'Hound Dog' and I vowed at the time that I had to have a band someday; be involved in playing this music. The people that we loved in that first rock 'n' roll invasion, that first wave, I should say: Little Richard, Jerry Lee, Buddy Holly, these people seemed like superbeings from another planet. In those days, America was also culturally so different from the UK, it was honestly like another universe. To be able to go over just eight years later with a number 1 record in Cashbox, number 2 in Billboard, I believe, and years later to find out that Elvis had our songs in a shoebox. It was just like an absolute fantasy. That was one side of it. It was very, very exciting and a fulfilment of a teenager in love with music's dream. But the other thing was, we were playing with some people that were our idols, some fantastically soulful black artists: Ben E. King, The Drifters, Patti LaBelle, Chuck Jackson, The Shirelles, and we thought, They're going to hate us. Who are these callow, white youths coming over who've got no experience with rhythm and blues? And they're trying to hijack our music and make a pale imitation of it. We really thought that was the reaction we were going to get. But we didn't. They really accepted us and I'll be forever grateful for that. It was fantastic. So we had that experience, of being incredibly nervous that first time. But I have to say that it took me a while to get used to America, particularly New York felt completely overwhelming. It was so different from anything that I was used to at the time. All the cars driving around seemed like huge mobile jukeboxes. These days, there is a whole lot of cars everywhere you go on the planet. In those days, it was just not like that and it was a complete fantasy land. The aggression and the energy that was in New York, I found really overwhelming as a nineteen-year-old kid, but that didn't last too long. I fairly soon got used to it and I honestly have to say, I'm not just saying this, I really grew to love America. I mean, America is twelve countries in one, isn't it? PB: It is. RA: But wherever I go, I really do love America and I love New York. There's a song on our new album called 'New York' and I do mention New York's honesty and energy and I really feel that. PB: You spent a number of your formative years with the St. Albans Cathedral Choir. What skills from that experience served you later in your career? RA: I think it was a huge advantage. I really, really do. I was always loving music from the age of about four. I really responded to music and loved it and I was always messing around on the piano from a young age, but the only thing that I was really exposed to, that spoke to me, for the first eleven years of my life was classical music. But, also, the kind of lollipop classical music, the end of the 19th century romantic period, Tchaikovsky, Grieg, and things like that, because that was what my mum would play. She was very instrumental in getting me into the choir. She really wanted me to do it and the musical exposure in that choir was fantastic. It was some of the best music of the last four or five hundred years. It was just a wonderful, immersive, musical education. I absolutely loved it. I discovered a love of Bach and I discovered modern classical music because the master of music there was only twenty-six, a guy called Peter Hurford. And he was a bit of a dynamo and a wonderful organist, but also at the time he introduced modern classical music—it was quite dissonant and I loved hearing that. It was like music from another planet. But at that same time, I was playing songs by Elvis and very shortly after when I saw Miles Davis with John Coltrane and Cannonball Adderley and Bill Evans, I adored that, and that sort of musical background made me very, very open to all areas of music. I'm incredibly grateful for that because it really occurs to me that all music, in a very funny way, is the same, if it works. It's water from the same well, even though on the surface it can seem incredibly different. PB: What did you pick up instrumentally from Miles Davis? RA: I never did what many people do, I never transcribed solos or learned licks or anything else. I never, ever did that. I don't think I've ever learned a lick in my life of someone else's improvisation. With Miles, it was a couple of years before 'Kind of Blue'. The first record that I could afford to buy was an EP, I couldn't afford the album and I adored that. And having said that I never copied any licks, I can sing you most of the sax solos now on that particular record, because I've heard it so many times. But I never tried to learn; it was something indirect. I assimilated things because I just loved them. The technique of how they were made up, I just drank it in, really. It was a very indirect influence. Those things and classical music, which I never stopped listening to. Whilst we were playing and putting together tracks, we never consciously thought, Oh, let's make this bit classical or let's make this bit jazzy. We never did that, but we always thought of ourselves as just being The Beatles. But really, indirectly, those things did find their way through, particularly when you listen from the perspective of now. PB: Let's go back to 'Odessey and Oracle' and talk about 'A Rose for Emily' and 'Care of Cell 44'. I think the latter had an interesting theme; it was a ballad about a young, imprisoned woman. RA: With quite a few of my songs, I start with a germ of an idea and then weave a story for myself. It was a long time ago and so I'm not sure how true my memory is, but that first phrase, (Rod sings, "Good morning to you / I hope you're feeling better, baby" …) just in itself, without thinking about prison, really, and then the next line was thinking of me while you are far away, but then I thought, hang on a minute, instead of making this a conventional love song, why is she far away? Wouldn't it be interesting if she were in prison? (Laughs). And you were reuniting after a forced separation…and that really appealed to me. And so I constructed the story from the germ of what was the first line or two; a very conventional love song and then threw a different spin on it. PB: I'm thinking about the Johnny Cash prison songs, which were all about men. That was a clever twist. RA: 'A Rose for Emily' was written when we needed more material. I thought, God, I'm not writing enough songs. I've got to get down to it. I was still living at home and I remember writing a note to myself to get up the next morning, have breakfast at nine 'o' clock and then write a song (Laughs). I thought, where am I going to start? I honestly did. I had just read a William Faulkner short story, 'A Rose for Emily'. I can't even remember now what the story was, but I know that it was nothing like the story that I wrote. I just really liked the title. What a great title, what little story could I spin around that? PB: Last year, with the remaining members of the original line-up, you performed the album in its entirety. Was it challenging to make that come about? RA: It was. The story of us getting back together really started with Colin and me getting back together and we weren't playing much Zombies material, but then we decided that we would embrace more and more of it because we were getting interested ourselves in songs that we hadn't done. Chris White, our original bass player, used to come along to see us. And one day I said, 'We didn't plan this part, Chris, we've gotten to the point where we're doing more and more Zombies stuff and we're working more as a sort of Zombies band. Are you okay with that? ' He said, 'Oh, yeah. But one thing that I would love, we've never played 'Odessey and Oracle' from beginning to end.' I thought, no, we haven't. He said, 'Why don't we do it with the original people?' With the band that we were with, we tried 'Odessey' songs, which again, we'd never played live before the album came out. We found that about half worked out brilliantly just with five people. But the other ones, which we'd put more overdubs on—where I'd done maybe two keyboard parts, a piano and a mellotron and both parts were very important to the song, perhaps, or on another song, like 'Changes,' where we added harmonies on overdub - when we tried to do those ones, they hadn't worked onstage. I thought, I wonder if they'll work if we reproduced every single detail that was on the original song. So we decided that to do it, we would do it with Chris (White) and with Hugh (Grundy), the two surviving original members, who weren't with the band, but we would also use the guys in our current lineup. We would also need to use another keyboard player, who turned out to be Darian Sahanaja from the Brian Wilson Band. We knew we could play it with every part. And do you know what? The minute we did that and played it with every part there, the songs that wouldn't work before actually exploded into life and it was fantastic. And we realized that they needed every part to really work. And so, in a way, the undertaking we weren't sure about at all, but we did have to get these bigger forces. We thought, if we're doing this tour, let's do it properly. We also found, which wasn't easy, an 1890s Victorian pump organ for the UK concent—we used an identical one on the original 'Odessey and Oracle'. On the American ones, which we did last year, we couldn't take it over because it was too fragile. We found a World War I portable pump organ and that was brilliant. The thing is, it's to back a song which is about the First World War. It was really perfect. So all things like that needed to be put into place. It is quite an undertaking, much bigger forces. We used Chris White's wife to do some of the high falsetto harmonies that I originally overdubbed on. So we did end up with every note being covered. PB: And you will be coming to America next March to perform the album here. RA: Yes, we'll have an American tour coming up in March and April. It's fifty years since we recorded the album next year, so we're going to make next year -- I don't want to just be doing 'Odessey and Oracle' the rest of my life, but we're going to say we're going to celebrate it and then that will be it. PB: Had you written up the charts for it back in the day? RA: No, we never wrote anything down and even now, we haven't done it for a few months, and still nothing is written down (Laughs). I get the part of thinking, 'Which one did I play and which one did Darian play?' Nothing was written down at all I'm afraid, so we had to just dissect the record, really. PB: Two albums from your career in Argent, 'Argent' and 'Ring of Hands' have been remastered. You co-wrote six songs from 'Ring of Hands' with Chris White. Would you consider performing a set of those songs? RA: Do you know what? I've never thought of that. I don't know. That's an interesting thought. And I love that they were remastered, because in a way 'Argent' and 'Ring of Hands' were my two favorite Argent albums. The sound was quite small on them. They were done in a little studio that was just opening and that's why we then moved to Abbey Road Studios to do 'All Together Now', which had 'Hold Your Head Up' on it. The remastering, with the technical things that people do now, have made them stand up in a technical way in the size of sound, etc. to current things and to other things. I was really pleased, because for me that remaster has brought the music out to what it should have been in the first place. PB: Critics described 'Ring of Hands' as very progressive. RA: I think that all the bands that I was interested in from the 1960s onwards were progressive. The Beatles were the first really progressive band. If you think about the things that they were trying on their later albums from the original 'Please Please Me' and 'From Me to You'. I do love those early things, but they were the first band for me that was really interested in being cutting edge and experimental and embracing different sorts of music. And it was a time of great explosion in music and great experimentation in music. We were just carrying that on really. I think there were areas in what people call progressive. You talk about having written things down. Argent got together for a few gigs a while ago and we realized immediately that the more we got into progressive areas, we had no chance of doing without spending about two months. It was so complicated, so complex some of it and it was just done through lots of rehearsal and lots of working out and I really wish things had all been written down at the time. But the Zombies were very progressive. PB: I meant to say that 'Ring of Hands' was a good example of prog rock, but I agree that The Zombies have a very progressive legacy. RA: I think they were, and actually onstage, we did a song called 'Indication' which went into a thing at the end, which was a reflection of something we used to do onstage. Even right around the time that 'She's Not There' first came out, we were doing a Jimmy Reed blues, 'Baby What You Want Me To Do,' onstage and we went into this weird fugue thing at the end. And it really grew into something. It was about seven or eight minutes long, which at the time was incredibly unusual and we wanted to include some of that feeling on the end of 'Indication', but the producer at the time, Ken Jones, chickened out. He put the stuff that I was doing way in the background and the guitar thing that was supposed to be a background accompaniment, he made the main theme, which was just one phrase over and over again. So were were experimenting with that sort of thing way back in 1964. PB: I was just surfing the Net and 'Time of the Season' had about four million views. When we spoke last time, Eminem had just sampled the song for his own version. Viewers stated that they had found the Zombies video via American TV shows: 'Friends,' 'The Simpsons' or acts: Pumped Up Kicks, Melanie Fiona, etc. The Zombies have made their mark across the globe in pop culture, expanding audience networks because of their unique collaborations and covers. How do you feel about that? RA: I think it's absolutely amazing. It is incredibly flattering that a crop of people from the absolutely current generation still feel that there is something within our music that still relates to them or still speaks to them and that they feel excited and therefore use it. I think that's an absolutely lovely thing. Graham Nash came along to one of the concerts on our last tour and he said, 'Would you have believed fifty years ago that we'd be, on the one hand, still getting just as excited about creating new stuff as we were then, and secondly, the stuff that we were playing then we'd still be playing in fifty-years' time?' (Laughs). No-one would have believed it. And when we play concerts, there is almost always a young component in the audience and a mix in with older people as well. There's quite a healthy section of young people that come to most of our gigs. It's incredibly flattering to think that we can still relate and get across to people of the current generation. PB: The Rock and Roll Hall of Fame has just announced that The Zombies are on the 2017 nominations list RA: It's the second nomination that we've had, as you know. Sometimes the second is more successful than the first (Laughs). PB: There are also rumours that The Zombies may be recording a new studio album. RA: I hope so, yes. The one that we completed last year hasn't been out that long, so new material has been written and that whole process, sometimes people on the other side of the business, and that may include our management, (Laughs) don't grasp that it's not just a question of putting a bit of time aside and then you've got it. Albums certainly, from our point of view, take a lot of time to get written. But the thought of writing new material energises us more than anything else, The last album, that came out last October ('Still Got that Hunger'), we got the phone call from Billboard to say, for the first time in fifty years as the Zombies, we've made the top hundred album sales. And that sort of thing excites me like nothing else. It's great to have people like Eminem and all of the other people and the commercials choose one of your songs to promote an amazing product--you feel like you're the focal point of one or two things. That's great and that's exciting. But nothing beats if you hear a new song that you've written on the radio. That's still the most exciting thing of all. PB: You'll be performing with a string quartet on this current UK tour. RA: Only tomorrow night when we're playing St. Alban's Cathedral. It's a bit of a homecoming gig so I'm supposed to be playing something from 'Ring of Hands' at the beginning. I'm going to be playing the opening section of 'Rejoice' on the cathedral organ and then racing downstairs (Laughs) to complete the song. I hope I blinking well remember the words and everything. And then at the end of the first half, we're going to do a section of four songs, including a new arrangement, which no-one would have played before or even rehearsed before tomorrow, of a string only and Colin arrangement of one of my songs. We recorded it on a previous album, but this is a different arrangement totally. So it's going to be a nerve-wracking evening, but very enjoyable, I hope. PB: You are also going to have a Zombies song in an American animated film, 'Sing'. RA: I don't know any of the details. You probably know more than I do. PB: "What doesn't kill me will fill me with life" is a quote from 'Moving On'. RA: That's a story about someone getting over a traumatic experience. The song itself started out in 1977, where I wrote one couplet. That was about it. It was when Elvis died and I just couldn't believe it. I wrote, "I'm moving on like a ship sailing windblown." At the time, I wrote, "August moon, can you tell me where I'm bound?" because it was August 1977. I never finished it and when we did the last album, I revisited it and turned it into the story of someone else. Someone had written to me about a particular woman who had gotten over a trauma and she would not let it define her life, basically. She'd written about it and she actually said the line that you hear many times: "What doesn't kill me, makes me stronger," but I thought I'll put a slightly different twist on it--"What won't kill me, will fill me with life." I thought that spoke better and also it had a bit of internal rhyme that I quite liked. PB: How do you process the sounds around you? RA: I'm always very much aware of sounds and always have been. I never consciously process anything, but fragments of things can trigger something and can trigger an idea. Even hearing another song can fill me with a mood or make me think, 'Ah, I want to do something like that,' or affect me quite strongly. I always remember being a kid at school and thinking, if I was forced to lose a sense, what would it be? Most people would keep their sight above everything, but I want to keep my hearing above everything. The trouble is, now I'm 71 (Laughs) and it's not as good as it was. It's a bloody nuisance, I tell you. PB: You and Colin Blunstone have a special relationship. I have interviewed him, and he seems very honoured to have you write songs that suit his style and range. RA: Likewise. We often give the same quote because it's something we have said together. I grew up learning to write songs by writing with his voice in the back of my mind and he feels that largely he learned his craft of singing by singing my songs in the impossibly high keys (Laughs). But it's been great. We've been friends for our whole life and even through the whole period where we weren't playing together or doing much together - and there were some things that we did together - I produced some of his albums and sang harmonies on an American album that he did with Bill Schnee. But even when I was doing scores for TV and producing other artists, we still remained friends. It's been great to have had a lifelong friendship and it makes things make more sense. PB: I'd like to switch topic. So many events have transpired in both the US and in the UK over the course of this year, our one-off American election and, of course, Brexit. What would you like to see happen globally in 2017? RA: I'd like people to become more grown up; less involved in juvenile accusations and arguments. I'm not saying it didn't always exist, but I think that the present day universality of social media and of saturation TV broadcast has trivialised a lot of things because it's made everything on the surface, superficial. And whereas before you'd have to digest something and look at an argument that was written in a newspaper or something, there are days you just respond immediately to someone's personality or jump on something that is really trivial. And people judge things not on policy, but on personal antagonism. We're all faced with the same universal reactions. People do make instant emotional decisions. I would never comment on the American side of things because it's absolutely not my place, and what do I know? But it seems quite extraordinary, what's going on from over here (Laughs). But the Brexit thing, as well, caused such viciousness of feeling between people. There are legitimate arguments that don't necessarily come from hatred and racism on either side, but they get submerged and you just get involved in this viciousness. I think it's a real shame. PB: Thank you, Rod.
Band Links:-
https://www.thezombiesmusic.com/
https://en-gb.facebook.com/thezombiesmusic/
https://twitter.com/TheZombiesMusic
http://www.colinblunstone.net/
https://en-gb.facebook.com/colinblunstone
https://twitter.com/colinblunstone
Have a Listen:-
Picture Gallery:-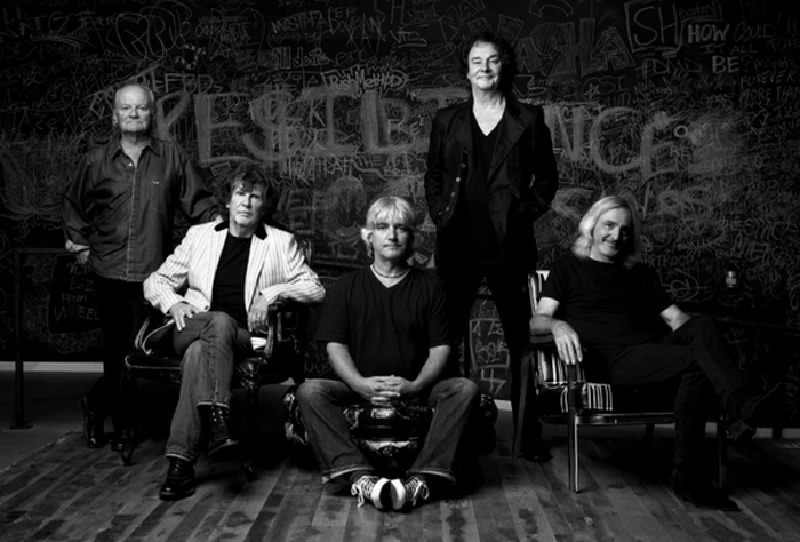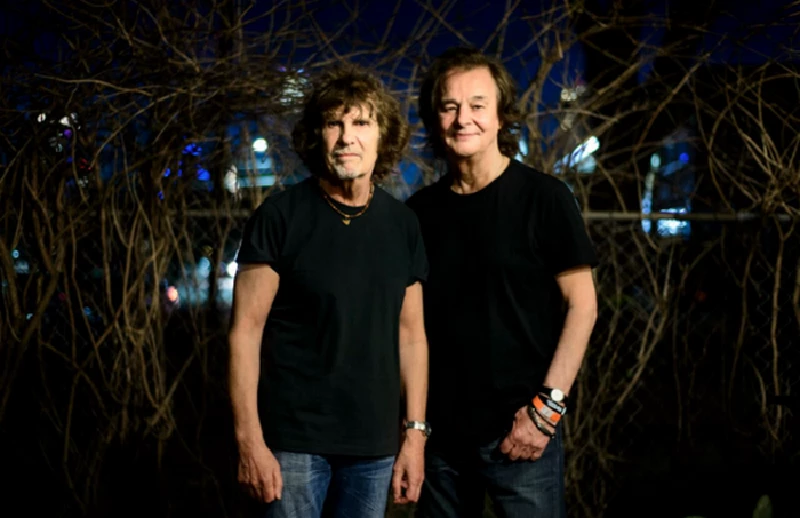 profiles
---
In the Beginning (2019)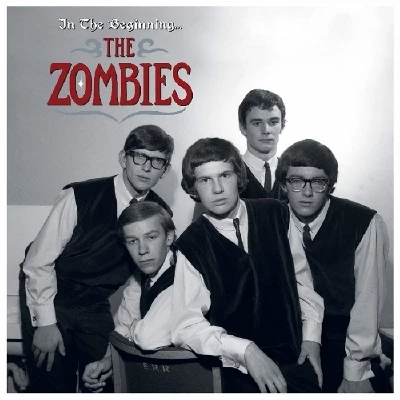 Adam Coxon profiles 'In the Beginning', a new five LP vinyl only only box set of early Zombies recordings.
photography
---
Photoscapes (2015)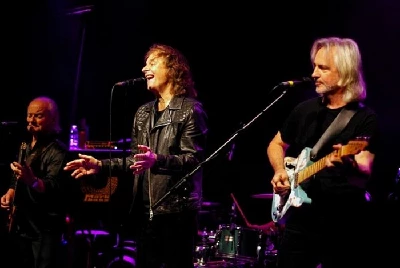 Darren Aston takes photographs of iconic 60's band the Zombies at the Arts Club in Liverpool
reviews
---
Breathe Out Breathe In (2011)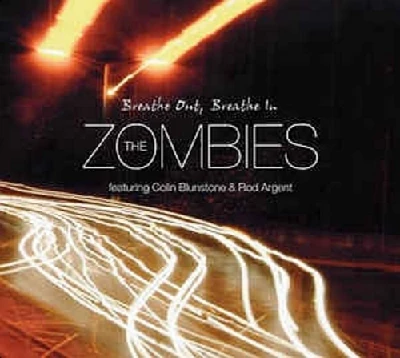 Occasionally effective latest album from influential 60's act the Zombies, which, however, doesn't unfortunately match up to the classic work of their past
Pennyblackmusic Regular Contributors
---