---
published: 17 / 10 / 2016
---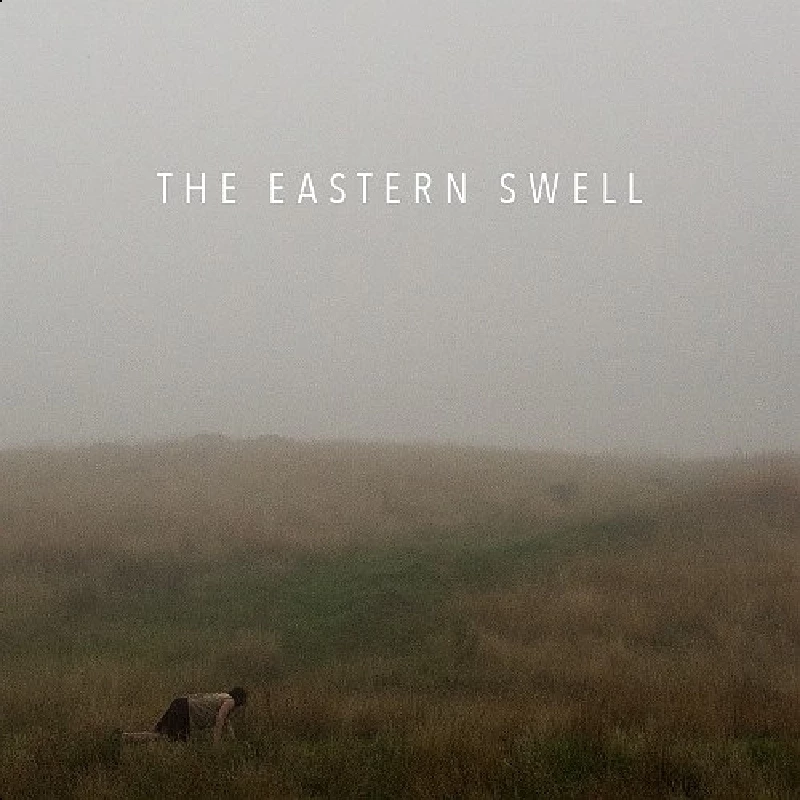 intro
Extraordinary debut album from Edinburgh-based alternative rock band, the Eastern Swell
What is most impressive about 'One Day, A Flood', the debut album by Edinburgh alternative rock band the Eastern Swell, is its astonishing diversity. The Eastern Swell have taken the format of a classic female-led 70's UK blues rock group such as Stone the Crows or Vinegar Joe, and then both deconstructed and built on it by adding elements of folk, psychedelia, prog and punk rock. The Eastern Swell, which consists of Lainie Urquhart (vocals, tambourine), Chris Reeve (guitar, vocals), Neil Collman (bass, vocals) and Andy Glover (drums and percussion), first formed in 2014. They are helped out on several of the songs on the nine-track 'One Day, A Flood' by the album's producer Pete Harvey (Meursault and King Creosote), who contributes cello and additionally to one number, 'Temples', a Rhodes piano. 'Rattling Bones', the opening track, sets a blueprint for some of what is to follow with a soaring stop-start element of math-rock, a hollering vocal from the tremendous Urquhart and what proves to be a typically intelligent lyric about the worry of getting older and the need that often comes with it for some kind of romantic stability ("These rattling bones are going to get me home/You better be there to let me in/I want you/Do you want me?"). It concludes dynamically in a titanic, tumultuous rush of orchestration. But then 'What's Done is Done', the second track, pulls away from this. Written by Collman in comparison to Chris Reeve, who is the main songwriter in the band, Collman also takes the lead vocals on this number while Urquhart drops back to backing vocalist. It combines floating 60's pastoral harmonies with a stabbing Little Feat-type country rock riff, and has a thought-provoking, sobering lyric about the damage we do inadvertently to each other even if we don't mean to when we are in a relationship ("Will this become part of you?/The good and the bad that I put through you.") Urquhart is back on main vocals for 'Temples', a glorious, understated ballad about the impending birth of Reeve's first son ("Waiting to meet someone whose life is in your hands"). Her vocals on it and its soft melodies recall Sandy Denny-era Fairport Convention. 'Dancing Zombie Blues', in contrast again, is a caustic, swirling punk number, sung by Reeve through a voice distorter about the haves and haves not in society ("You got something to pay for/I got something for you.") 'One Day, A Flood' is brought full circle with the blistering final track 'Run Down Country Palace' and another excellent performance from Urquhart. She plays the part of someone who Miss Haversham-style has decided it is easier to abandon the world rather than face up to it with its tragedies, sorrows and joys ("When time comes to pass and these four walls have crumbled at last/It seems like I might still be sleeping/I'll be lying in my bed, in my run down country palace"). The music shifts and weaves and then builds up with taut military precision before bringing with storming guitar work from Reeve the album to a forceful end. The Eastern Swell never go for the predictable or the obvious with 'One Day, A Flood'. They take and pull off huge risks, and have as a result created an album that is both gripping and haunting as it is elating.
Track Listing:-
Band Links:-
http://www.theeasternswell.com/
https://en-gb.facebook.com/theeasternswell
https://twitter.com/theeasternswell
Label Links:-
https://www.facebook.com/Stereogramrecordings
http://www.stereogramrecordings.co.uk/
https://twitter.com/jcwthoms
https://www.youtube.com/user/stereogramrecordings
interviews
---
Interview (2019)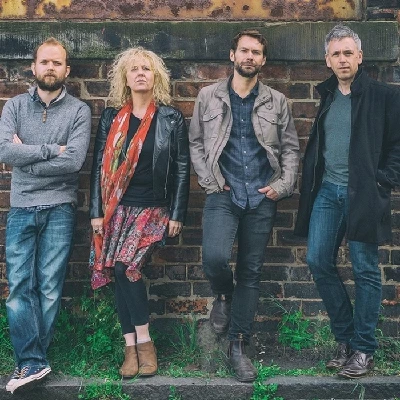 Chris Reeve, the main songwriter, lyricist and guitarist with Edinburgh-based group the Eastern Swell, speaks to John Clarkson about his group's second album 'Hand Rolled Halo', which combines elements of folk, jazz, 60's psychedelia and prog rock.
Interview (2016)
reviews
---
Hand Rolled Halo (2019)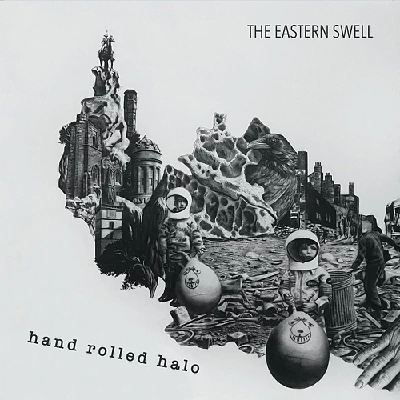 Fantastic second album from Edinburgh-based band the Eastern Swell who merge folk with elements of psychedelia, jazz and prog rock
Pennyblackmusic Regular Contributors
---