---
published: 16 / 6 / 2016
---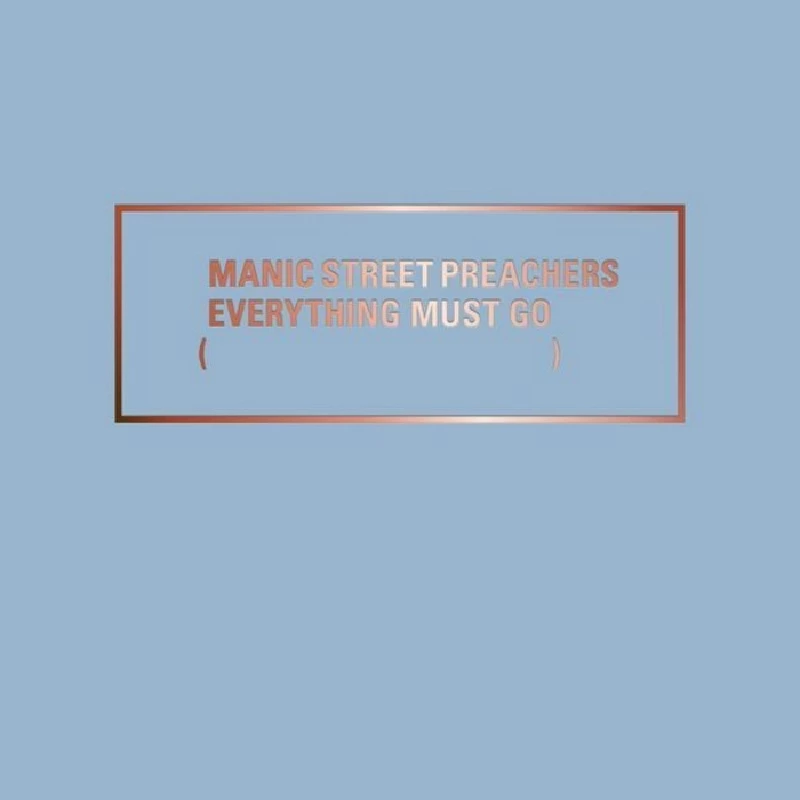 intro
In our 'Re:View' section, in which we look back at albums from the past, Mary O'Meara wanders back through the years to examine why the Manic Street Preachers' 'Everything Must Go', which is about to be re-released, is such a monumental and life-affirming record
"Everything Must Go" - I still regularly see these words splashed across shop windows, blowing in the wind with a sad air of finality on closing-down sale flyers and those three ubiquitous words often bring to mind Manic Street Preachers. There's no way back from this statement. We're being told this is the end. The bulldozers are coming. The rubble will come tumbling down tomorrow. Yet, twenty years on from the day that pale blue, stripped-down sleeve with those empty but loaded parentheses slipped out into the light of a May pale-blue skied morning, it's suddenly back. The Manics' fourth album is about to be re-issued along with "bonus" material, a piece of film shot by Kieran Evans and more. Unfortunately, I was only sent the re-mastered album and live tracks from the legendary Manchester Nynex gig so this is all I can comment on. I will straight away admit I'm not a fan of live albums. For me, live music is about the moment, the experience, the actual act of being one of the crowd and witnessing what you did. And though some fine recordings can be made of live music I'm always going to prefer to listen to the studio album because that's what it was made for. I do remember the night a gang of us got together in Manchester for that mighty gig and rather than paraphrase it from memory here's a snippet of what I wrote in 'Terrible Beauty' fanzine at the time: "..We tram it to Victoria Station and I see the gargantuan Nynex growing out of its throat. I dislike it as much as Wembley Arena already...we fill in the hours til the doors open by filling our lungs with cigs and exhaust fumes...stretched on the pavement, baking in the sun - another roving reporter with cine camera takes some footage of us sat on the street...They playes 'Roses in the Hospital' for the first time in years. It went down so well, especially the line "to make a voice no voice at all" - everyone around me seemed so full of animated, empowered self expression at this point it was wonderful...Dried ice and shimmery paper showered forth from the heavens to mark the end of the spectacle. Coming outside and seeing the giant billboard that read MANIC ON THE STREETS OF MANCHESTER was cool..." It's quite strange to read my words from all those years ago because it feels like yesterday at the same time as it feels like another life. Now I no longer smoke and I live in Manchester not London, but other than that, I don't really feel any different, not about the music or what it means. I've lost touch with some of the people I would've been with that day but am still friends with others. Life goes on and, yes, in very simple terms that's what the record is about...finding a way back in after tragedy, finding a way to put one foot in front of another and walk "on the grass/beach"and hopefully find some peace. Events preceding the album are well documented and it's unsurprising that this record would form a strange hybrid highway between what they were and what they had become and not of their own choosing - a trio rather than a quartet. With Richey Edward's lyrics still providing their genius on almost half the tracks, the harrowing scenes of quasi-'Holy Bible' narratives are not absent but the words are generally dressed in more gentle, less frenetic riffs and rhythms. This album was a chance for Nicky Wire to search for and find his own voice and he most certainly did that with a simplicity and grace on both the title track and the masterpiece of triumphant, poetic politics that is 'Design for Life'. This album was probably the first chance for fans of the band to clearly see the contrasting styles of the two main lyricists, as previously most of the words were assumed to be predominantly from Edwards or a mish-mash of both or who was responsible was simply an unknown. In a nutshell, Wire's emerging style was uncluttered and had a knack for short, sweet statement but with great depth of feeling. Edwards was as ever, encyclopediac, erudite and shocking, cramming screaming sentences into a syntax that knew no regulations yet made a passionate and crazy marriage with the music of James Dean Bradfield and Sean Moore who pummeled it to pulp before transmuting it into something else, letting it shine, letting it speak its own unique language. Playing the re-mastered album, I can hear the sound quality has been somewhat enhanced and bits and pieces have risen or dropped in the mix, but at the end of the day, no amount of digitization is going to improve a record that doesn't stand up and this record stood up tall and strong from day one. It doesn't need tinkering with and nor do I feel we need any of the extras, the nostalgia-fuelled marketing and record company hard sell that seems pretty relentless at the moment. I like to step aside from all that and consider what a great album this truly is. From the first eerie sea-swept stanzas of 'Elvis Impersonator' to the closing fuzzy melodics of 'No Surface, All Feeling' the album is tightly packed with mega-molecules of emotion. They rise and fall and slide like raindrops on a misted up window, absolutely real and present but fragile and melting into air, to be reabsorbed only to fall again. The album is a testament to the power of music and creativity to help us through hard times. It clearly was a cathartic experience for the three remaining members of the band to get in the studio and channel some of what they were feeling and living into songs that in turn help others to get in touch with their feelings and find a way through. Sometimes the old structures have to collapse for something new and vibrant to come through. Sometimes you have to either give up or start again and sometimes in that motion lies a hard won freedom. This is a band who were brave, who let it all come crashing down around them while somehow keeping the beat, keeping the faith. 'Everything Must Go' has an enduring nobility and dignity and will always remain a pivotal chapter in the band's astonishing legacy.
Track Listing:-
Band Links:-
https://www.manicstreetpreachers.com/
https://www.facebook.com/manicstreetpreachers/
https://twitter.com/Manics
https://en.wikipedia.org/wiki/Manic_Street_Preachers
Picture Gallery:-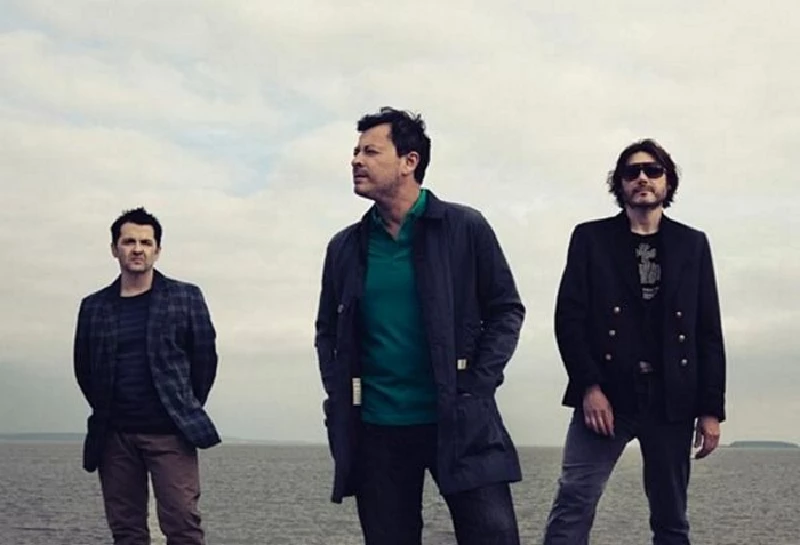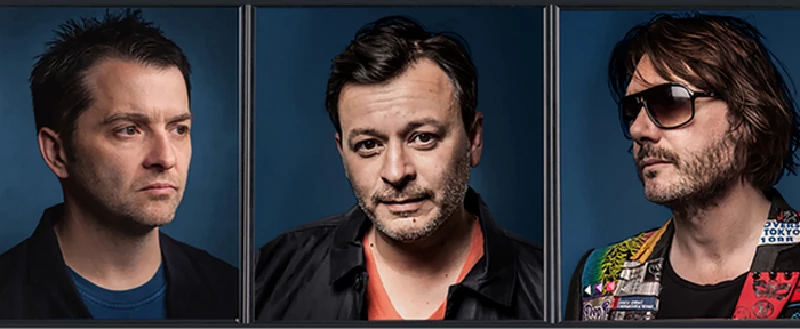 favourite album
---
Send Away the Tigers (2017)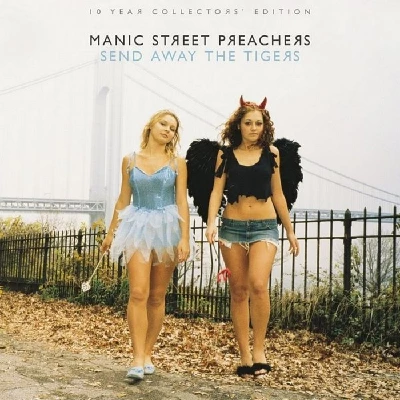 In our 'Re: View' section, in which our writers examine albums from the past, Ben Howarth reflects on the Manic Street Preachers' 2007 album 'Send Away The Tigers', which has just been re-released in an expanded tenth anniversary edition
photography
---
Photoscapes (2019)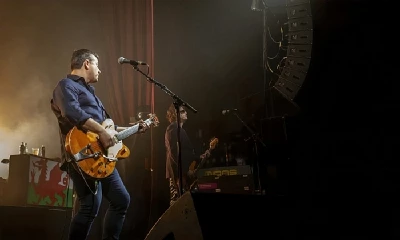 Andrew Twambley photographs the Manic Street Preachers at the first of two gigs at the Manchester Ritz as part of a UK tour to celebrate the 20th Anniversary of their 1998 sixth album , 'This Is My Truth Tell Me Yours'.
reviews
---
Lifeblood (2004)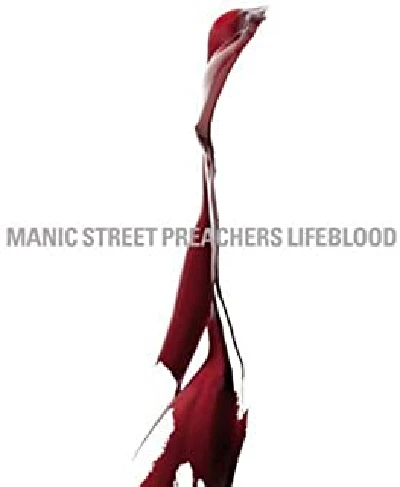 Welcome return from the Manic Street Preachers, whose seventh album proves to be their best since 1996's 'Everything Must Go'
Pennyblackmusic Regular Contributors
---