---
published: 26 / 10 / 2004
---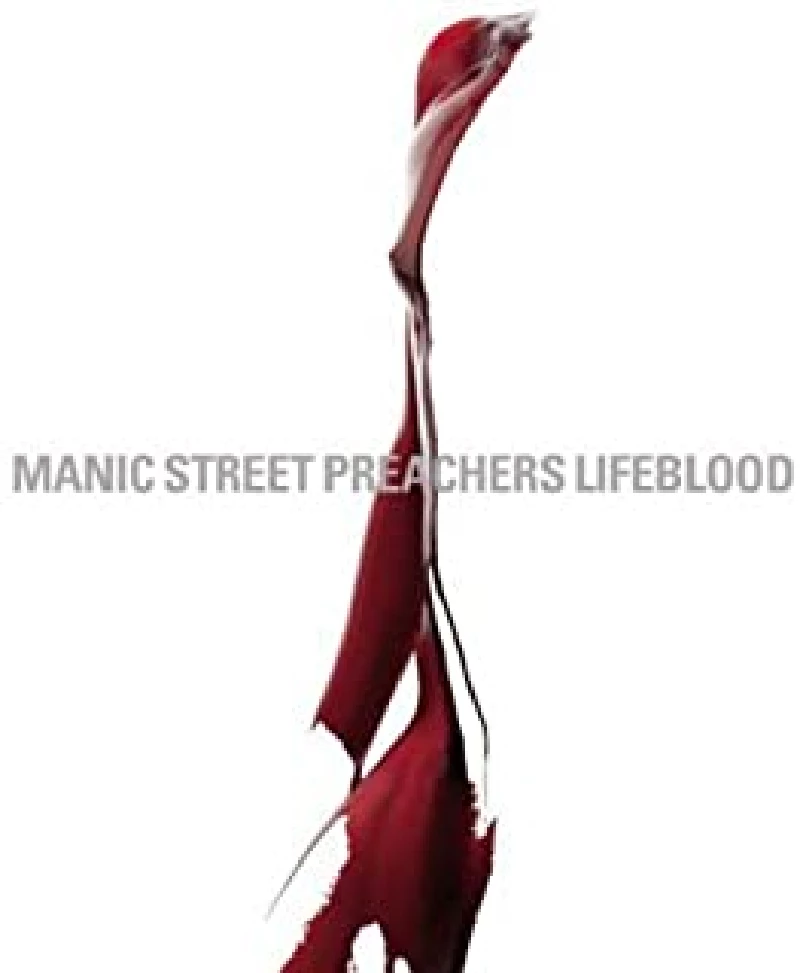 intro
Welcome return from the Manic Street Preachers, whose seventh album proves to be their best since 1996's 'Everything Must Go'
It's hard to remember a time when the new Manic Street Preachers record didn't feel like it was going to be the last. The time when it would have been fair to say they had taken Oasis' position as the 'nation's band' seems even further, as do Number One singles and Brit Awards, and sell out arena gigs on the eve of the Millenium. It seemed like there was no way the Manics would top playing the largest gig of their career at, arguably, the peak of their powers and popularity and then following it with the first Number One single of the millenium (and, perhaps, the last meaningful Number One single ever). They had to break up, didn't they? They didn't. Their last album, 2001's 'Know Your Enemy', was not a bad record, but by the time of its release the Manics had slipped out the national radar and had become "just another band." Though fans enjoyed the slightly erratic breeze through the Manics' wide spectrum of interests, there was nothing to match the remarkable menage of literacy and rabble rousing of 1996's 'A Design for Life'. The 2002 'Greatest Hits' package, despite including two good new songs, felt like a farewell. They had to break up, didn't they? They didn't. When the little lists that the Manics had compiled to go with the new single 'The Love of Richard Nixon' arrived, I remembered what a joy it was to have the Manics around. With all the importance tagged onto wearing the right trainers and having second hand jacket these days, it's nice to remember there are bands that put more emphasis on reading the right books, watching the right films and having the right grasp of early twentieth century feminist icons. James, Nicky and Sean, welcome back. What the hell have we been doing without you? 'Lifeblood' is their smartest looking record since 'Everything Must Go'. For a band whose sleeve art is often a good marker for the quality of the music contained within, this is a good sign. Certainly, it constitutes an improvement on 'Know Your Enemy', which was packed with ideas, but looked messy. The lyric sheets were the handwritten originals, and sadly the spelling mistakes were embarrassing. No such faults here. The minimalist artwork looks sleek and subtle, and the laminated booklet is gorgeous. The music is not out of place. Where 'Know Your Enemy' was all over the place, this is as disciplined an album as 'Everything Must Go'. Twelve tracks fit neatly into forty-five minutes and none are filler. There are stylistic shifts, naturally, but the music all feels like it has come from the same creative process, and it is more absorbing for that. Contrast that with 'Know Your Enemy', where for every sublime moment ('Year of Purification', 'Ocean Spray', 'Royal Correspondent' and 'Let Robeson Sing' in particular) there was some dreadful overly stylised tosh like 'Wattsville Blues' and 'Miss Europa Disco Dancer'. Nicky has rediscovered his lyricism as well. On the last outing it was abundantly clear that he had submitted his first draft as the final lyric, allowing gaffes like 'Dead Martyrs' to make it onto the album. This time he is on fine, imaginative form. '1985', the opening track, reflects on the Manics position today by going back to where it all began. It captures the sense of hopelessness of the times, a time when "Orwell was proved right", but also celebrates how "friends were made for life, Morrissey and Marr gave me choice". It's a punchy track, a fine start to the album but far from the best song. Likewise the first single 'The Love of Richard Nixon' is interesting rather than anthemic. History has treated Nixon harshly, one might say, compared to Kennedy, but it is still a very contrary thing to be writing about, and demonstrates the strengths of Nick Jones (he has, it seems, abandoned the Wire, it doesn't appear at all on the album credits anymore) as a writer. Perhaps he lacks Richey Edwards' flair, and line by line he is less graceful, but he has a unique eye for a strong lyrical idea. 'Empty Souls' could have fitted snugly on 'Everything Must Go', and has a repeating piano motif, a heartracing guitar solo, a tremendous rhythm track from the often underrated Sean Moore and a worldbeating vocal from James. In 1991 the Manics vowed never to write a love song. If they had stuck to that promise it would have been a shame. Nicky's song to the love of his life, his wife Rachel, 'Further Away' lit up the second half of 'Everything Must Go'. Now they offer a song "for broken lovers, a song to break your heart to", 'A Song For Departure', which is incessantly rhythmic and genuinely affecting. Better, and one of the albums two best songs, is 'I Live To Fall Asleep', containing a beautiful melody and an elegant lyric and is one of the highlights of their career. On this, keyboardist Nick Naysmith's role is so prominent that one can only presume that the reason he hasn't been confirmed as a full time member of the band is out of respect for the still missed Richey. The only rival as best song is 'Solitude Sometimes Is', which I sincerely hope is a future single. It feels slightly short at just over three minutes, but the fragile lyric is charming and though noticeably radio friendly, the band have personality and as such the tinkling of xylophone throughout sounds touching rather than an attempt to buy into Keane territory. 'Glasnost' is not a song about Gorbachev, unfortunately, but is further apt demonstration of Nick's ability to place cultural significance and personal emotion neatly together in a way that the Chris Martins of this world cannot. We get another attempt at funk-indie on 'Always/Never', which is neat and firmly banishes the horrible memory of 'Miss Europa Disco Dancer'. 'Emily' seems to be a paean to Emily Pankhurst. It should be paired with 'Let Robeson Sing' as a demonstration that Nicky's socialism is rooted deeper than an Amnesty pin badge and a Free Palestine T-Shirt. The album comes to a close with a sad moment. 'Cardiff Afterlife' is another song, the heir to 'Nobody Loved You', dealing with Richey Edwards' tragic disappearance nearly a decade ago. Ultimately, and perhaps predictably, "it makes no sense at all". When we still have evidence of the Manics unique friendship, their unique humanity and their unique talents, the sense that they have been dealt such a terrible hand seems unbearably unfair. That they deal with such despair with such dignity is a testament to them. I had feared that the time of the Manic Street Preachers had passed. Instead, I am delighted by a modern pop record that makes no concessions but should have no enemies. 'Lifeblood' is a rare treat.
Track Listing:-
1
1985
2
The Love Of Richard Nixon
3
Empty Souls
4
A Song For Departure
5
I Live To Fall Asleep
6
To Repel Ghosts
7
Emily
8
Glasnost
9
Always / Never
10
Solitude Sometimes Is
11
Fragments
12
Cardiff Afterlife
Band Links:-
https://www.manicstreetpreachers.com/
https://www.facebook.com/manicstreetpreachers/
https://twitter.com/Manics
https://en.wikipedia.org/wiki/Manic_Street_Preachers
Label Links:-
http://www.sonymusic.co.uk/
https://twitter.com/sonymusicsouth
https://www.facebook.com/SonyMusicSouth
https://www.youtube.com/user/essonymusic
https://instagram.com/sonymusic
https://plus.google.com/+sonymusic/posts
favourite album
---
Send Away the Tigers (2017)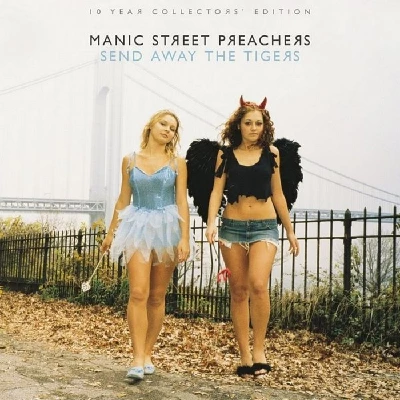 In our 'Re: View' section, in which our writers examine albums from the past, Ben Howarth reflects on the Manic Street Preachers' 2007 album 'Send Away The Tigers', which has just been re-released in an expanded tenth anniversary edition
Everything Must Go (2016)
photography
---
Photoscapes (2019)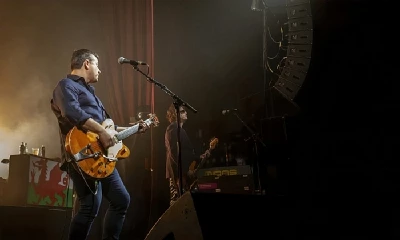 Andrew Twambley photographs the Manic Street Preachers at the first of two gigs at the Manchester Ritz as part of a UK tour to celebrate the 20th Anniversary of their 1998 sixth album , 'This Is My Truth Tell Me Yours'.
Pennyblackmusic Regular Contributors
---