---
published: 15 / 5 / 2016
---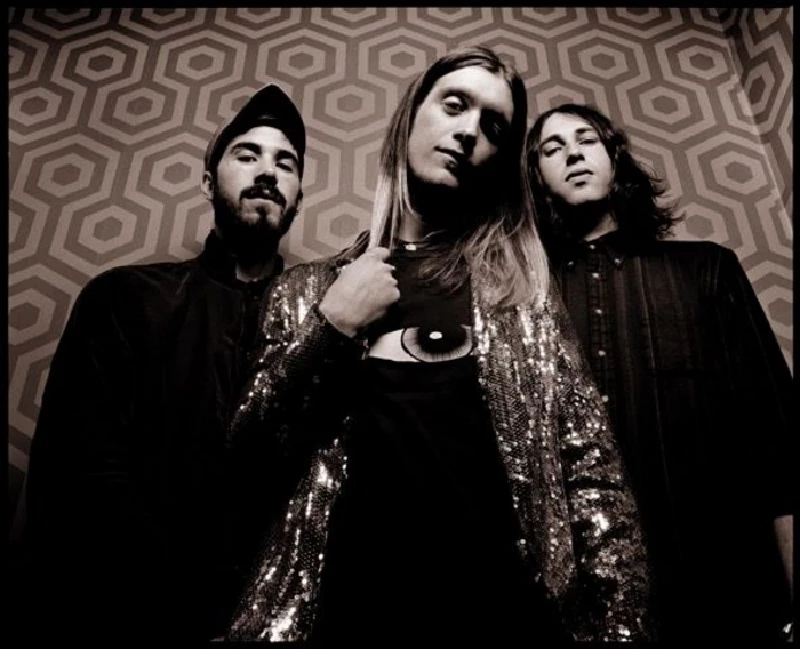 intro
Anthony Strutt speaks with Nile Marr, the front man with Manchester, alternative pop trio to discuss the history of the band, their debut album, 'TV Broke My Brain' and working with his father, former Smiths guitarist Johnny Marr
Man Made is a self-described "alternative pop" trio from Manchester. The group, which consists of Nile Marr (vocals, guitar), Scott Strange (bass)and Callum Rogers (drums), will be releasing its debut album 'TV Broke My Brain' in late April. Nile Marr, who is the main songwriter in Man Made, is the son of former Smiths guitarist and now solo artist, Johnny Marr. Pennyblackmusic caught up with him at a gig in Leicester to discuss the history of the band, 'TV Broke My Brain' and working with his father. PB; The band's name is Man Made but it also has sometimes been called Man Made Project. NM: No, that was a confusion, I'm not very good at on-line stuff. Technology doesn't come naturally to me, and a friend of mine set up a web page for us with the name Man Made Project. A lot of people were confused and it took us a long time to change it. I just didn't know how to do it. PB: How did you three guys meet up? NM: I had been playing on my own, playing many of the songs that appeared on the album for quite a while. I was in other bands as well, but I was always still writing stuff as Man Made and on my own. The songs were ready though to be played by a band. I met Scott the drummer through a mutual friend at this practice space. I just asked if there were any good drummers that needed a serious band and my friend put me onto Scott, so I poached him there. Scott and I played together for a year before I went looking for bass players. He never played the way I wanted him to play. It was new to me as well, playing songs with someone, and so musically we did that for about a year. It was important because I wanted the drummer to listen to the guitar player rather then the bass player, so he could work out the parts because for us that's where the tunes come from. That's the foundation of the song. We found Callum through an advert, so Scott invited him round and we got him involved. At the first practice we asked him what songs he wanted to play, and he picked the fast ones and things clicked. Then afterwards I booked our first tour, starting in three weeks. I knew he was in another band, but they weren't that serious so I knew he wouldn't turn down gigs. So, I trapped him with a tour. It was like you have got three weeks to learn the set, and he really wanted to practice then. We have been together over two years now. PBM: What other bands have you been in then? NM: It was mostly a solo thing. I played guitar with people, here and there, because it's what I do. Everything I do makes me a good musician. I played with a girl called Meredith Sheldon, a friend of mine for a while, She makes these beautiful, spooky songs. Me and her always had a great thing because we play guitar in a similar way. We sing in a similar way. I don't sing as good as her. She is amazing, but we are in the same vocal range, so we really had a good thing going. I just called her up out of the blue, and said, "Do you want to try and be in a band?" and she said yes, so I flew out to America and was in her band for a long time. It was just me and her. PB: What did you call yourselves? NM It was actually just Meredith Sheldon, I was just her guitar player. I just used to sing all the high parts. It was good fun. We did two UK tours and an American tour. PB: You played on both the Johnny Marr albums, 'The Messenger' and 'Playland'. Were they your first studio experiences? NM: No, I grew up in studios. I had been around studios, and the reason why I was on those records it was because I was simply around. It was like, "Hey you! I need some weird noises," and I was like, "Yep, I can do that." So I got in, played some guitar, made some loops, and because I grew up in the studio it was the most casual thing in the world. PB: I believe on 'Playland' you sung the backing vocals on two tracks, and that you played a solo on my favourite track which is 'New Town Velocity'. NM: Yes, I did a solo on that one. It's great when my dad and I are both around. It is good fun. My dad and I musically think in the same way. We get to the same result, but we come at it in two different ways which I think is good. PB: Is it a different generation approach? NM; Yeah, exactly, which makes sense. We get to the same result from two different starting points. PB; You partially grew up in Portland, Oregon. Would you say America influenced the band? I would say it influenced something like 'Carsick Cars' as that does sound American. NM: I have always been influenced by America. I grew up in the late 1990s at the tail end of an incredible period of alternative American culture, It was a movement that extended through music and art. It was all D.I.Y. and it was amazing. For me it was a golden period. Even before going there, I was always into America. I like the lifestyle, the landscape. when we moved there I was around all my favourite bands, and then my dad decided to join Modest Mouse and they were my favourite band. That was amazing. It was the best thing. I was so lucky. It was like my heroes had become my family. I learnt so much by being around Modest Mouse. I call them my sponge years because it was my informative years. I was just taking everything in. It was an amazing time to be in Portland and to be that young and to be English, I would walk down the street, and that was where Elliott Smith used to hang out. I would go up the road and the guys from Quasi, the dudes from the Shins would be there. Everyone was in a band or looked like it, I learnt a lot from being there and from being around Modest Mouse in particular. They were the kings of that scene and musicians at the top of their game. PB: Man Made is based in Manchester, a city rich in musical history. Do you think it's a good place to be in a band now? It had its golden years between the late 70s and mid 90s. NM: It went through a big dip. The hangover was real. Even now there is a real laziness. If you are a Manchester band, you are told that you must sound like the Stone Roses or Oasis. We have been compared to every Manchester band that isn't our generation, and which isn't part of the culture that we come from. It means so much to so many people, but it doesn't mean much to me. I didn't grow up with it. It has started to come out of it though. It has started to get interesting again. When you tour you get to see everywhere, and the difference between the North and the South is incredible, It's so real. Post recession Manchester is getting to be more fun. There are all these artists that have survived in the face of outrageous cuts against anything that has artistic merit. Faced with that, you have got all these young people doing interesting things. It's good to be in Manchester at the moment. PB: Being who you are you are inevitably going to attract Smiths fans. You recently toured with your dad on a joint Johnny Marr/Man Made tour. How did your dad's audience react to you guys? NM: For us, it has been great, Most of his fans, the real ones, know about us. They really want to like us. My dad's music has meant a lot to many people. If you are one of those people and you find out his son's in a band, you, really want that band not to be shit because want to invest in the family. You can enjoy the whole thing more. I have opened for him before with Meredith Sheldon. My dad and I don't get to play too often together because we are both so busy, but it is always good when we do. In the early days of his solo tours, there was no money for extra techs, so I used to do that and at one level was used to touring with him already. From my dad's point of view, it has been great as you don't want an opening band that is high maintenance. PB: You signed your record deal with Kobalt Label Services in Birmingham. Is it a Birmingham label? NM: No, it is from London. We were on tour and we were playing catch up. I liked that we signed in Birmingham and not in London. That is a point of pride. We signed at a gig and I liked that too. I have always had a fun show in Birmingham, All my favourite UK shows have been in Birmingham. PB: Are you pleased with the way that the album turned out? Nm; Yes, it's been years of work. I feel freed now from the songs on the album now that it is out. Eight years of working on them, eight years of having them is a long time when you are my age. It's fantastic though. You our always going to love your first album, and musically it says everything I wanted it to say. PB: This is a no brainer question. Did you get much encouragement off your Dad as you grew up? NM: I was never pressured into being a musician, but whatever me and my sister did we were encouraged in. My sister is a writer, but we could have done anything and we would have their support, and that is an important thing. It must be hard to be in a band when your family doesn't understand the creative value, especially these days when the state is taking away every form of safety net. Anyone that pursues the arts should be encouraged. I started writing songs when I was about fourteen or fifteen and really proper songs. My dad never sat me down and said, "This is how you do it." When I was growing up, I listened to records, and started asking myself why is that good? It was only on that tour that I noticed how similar I was in my guitar playing to my dad. I had never thought before that I play the same. People used to say it is the same, and I was like, "Is it?" PB: I can see similar styles. NM: The guys in the band were laughing and saying that we even have the same moves. Me and my Dad never knew. PB: Are there any bands you have bonded with while being on tour? NM: We always make friends. The music industry is too small to be an arsehole. And if you are it goes around. We have formed a special bond with Kagoule. They are really good, and I got them opening up for my dad. PB: In an online interview, you described your sound as "alternative pop". Do you prefer alternative pop to indie? NM: Yes. I like alternative pop. Pop isn't a dirty word to us, and we make guitar-based pop music which is an alternative to chart music. We write guitar music with choruses. Indie is more of a generational thing. I can see why for others older than us indie was so important, but for me a lot of indies can be guitars under the chin and suspect fringes. PB: What are your future plans? NM All I care about right now as a band is touring, getting in the van and going wherever. AS long as there's people that want to hear us, then we want to be there. For me, it would be great to tour America, but I think that is the goal for every English band that has ever been. PB: Thank you.
Band Links:-
https://www.facebook.com/manmadeofficialband/
https://twitter.com/manmadeband_
Picture Gallery:-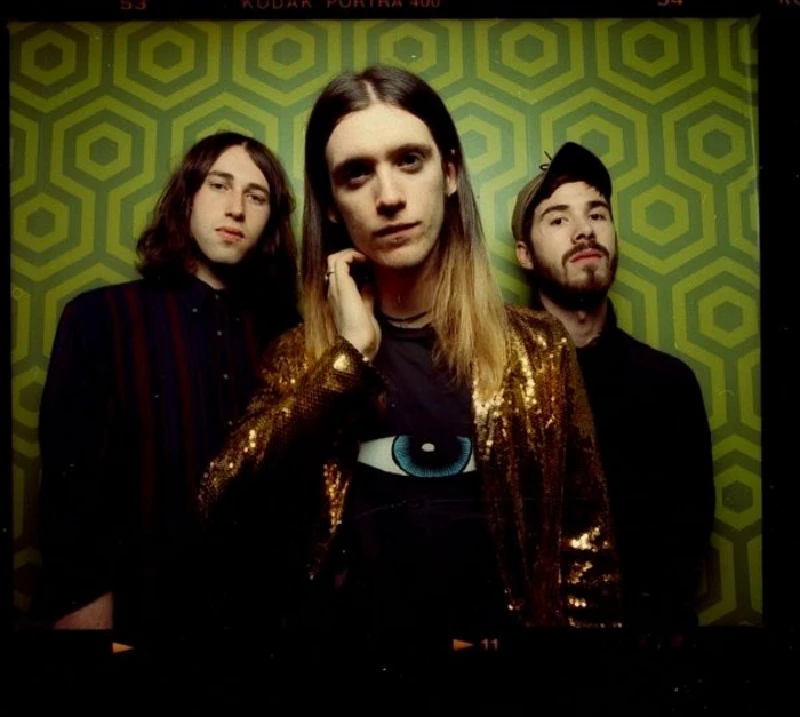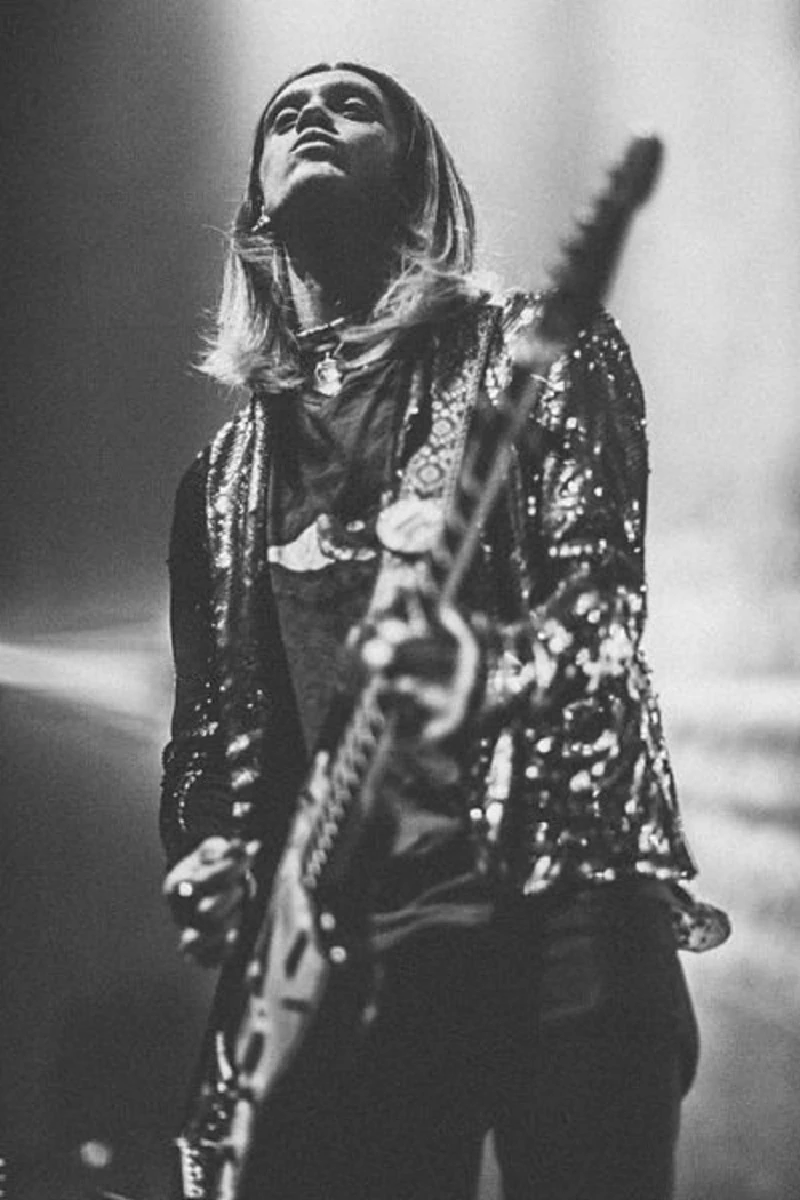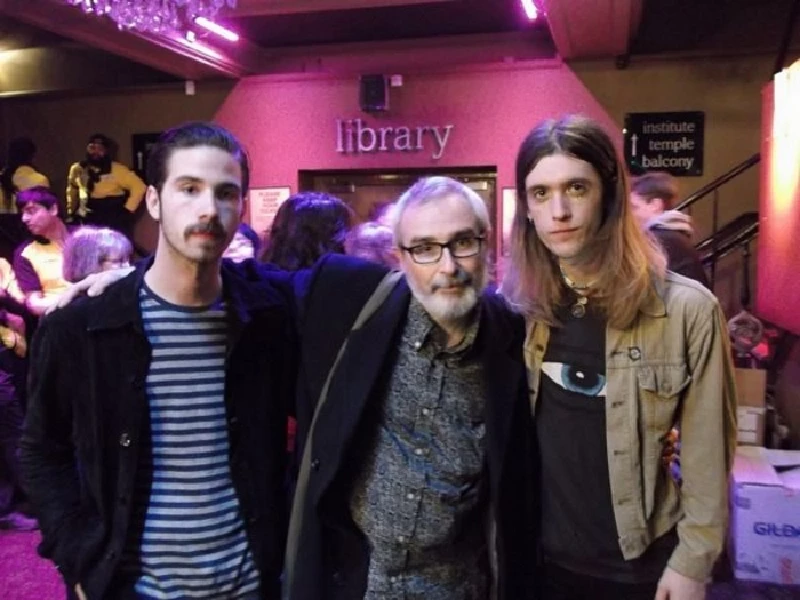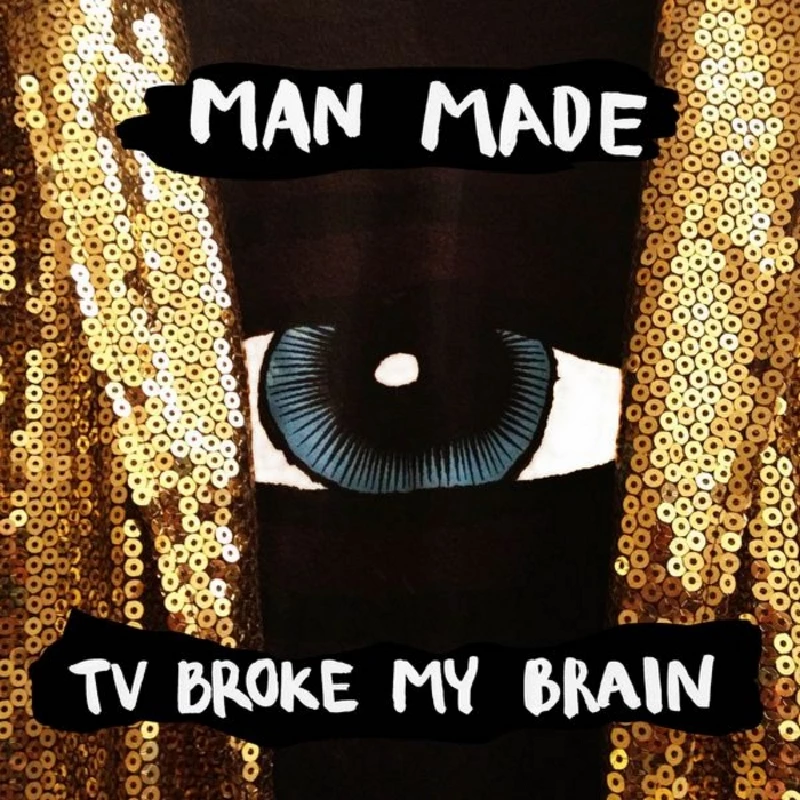 Visitor Comments:-
799

Posted By: Bobby, Edinburgh. Scotland on 12 Apr 2016
Nice little interview. Good band saw them on Johnny's tour as support. Cant say i noticed the guitar style similarities,but i did have a few. Hope they make it and are around for a while to come.ps. Their tshirt merchandise on tour are pretty cool
---
related articles
---
Nile Marr: Live Review (2019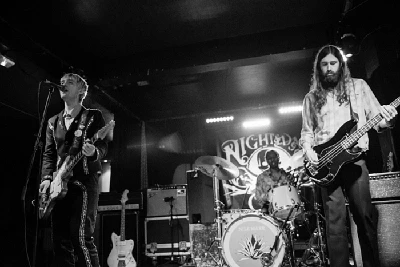 Amanda J Window watches and photographs Nile Marr play an intimate set on the first night of a residency at Night and Day in Manchester to promote his second solo album, 'Are You Happy Now?'.
Pennyblackmusic Regular Contributors
---