---
published: 25 / 9 / 2015
---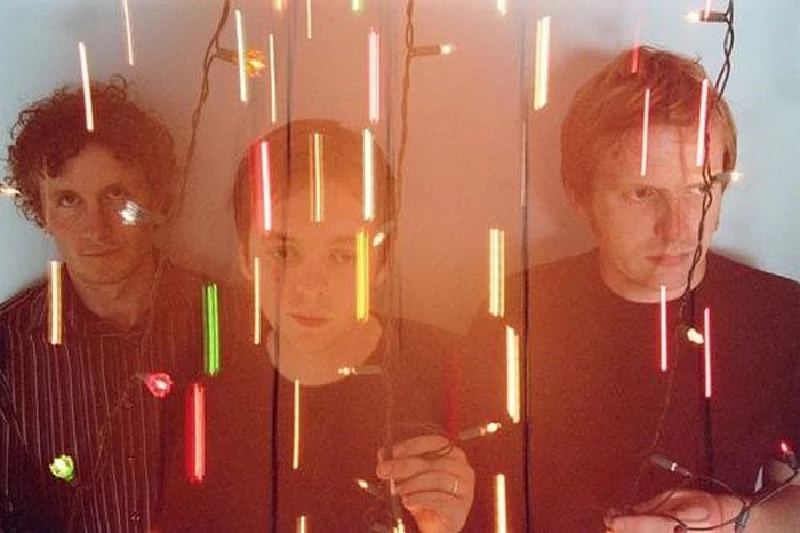 intro
Tommy Gunnarsson speaks to Alasdair MacLean, the front man with cult indie pop band the Clientele, about their new compilation,out a compilation called 'Alone and Unreal: The Best of the Clientele', and their past, present and future
Back in the early 2000s, London trio the Clientele released single upon single of glorious and beautiful pop. They also became a very popular live act, playing all the best festivals and venues around Europe and in the US. But after five full-length albums and a heap of EPs and singles, the Clientele took an "indefinite hiatus" in 2011, and since then they have reformed just sporadically to play the occasional one-off gig. Now, their UK label Pointy Records is releasing all their albums, 'Suburban Light' (2000), 'The Violet Hour' (2003), 'Strange Geometry' (2005), 'God Save the Clientele' (2007) and 'Bonfire on the Heath' (2009) in new editions. It is also putting out a compilation called 'Alone and Unreal: The Best of the Clientele', featuring many classic Clientele songs, including 'Reflections after Jane', 'We Could Walk Together' and 'Bookshop Casanova'. Pennyblackmusic spoke to singer, guitarist and songwriter Alasdair MacLean about the past, the present and the future. PB: You are also releasing 'The Sound of Young Basingstoke', a free download with the compilation. What's the story behind it? AM: It's an album-length recording session from the mid-1990s, when there were two songwriters in the band, Innes Phillips and myself. I think it represents the Clientele at its best and really what the band should have gone on to be. It was made as a demo, but it should have been released as our first album - it flows naturally and it doesn't sound like anyone else. It is a sort of 'before the dream faded' snapshot. PB: How involved was the band in the making of the compilation? Did you pick the songs? And if so, what made you pick the ones the made it to the album? AM: If I'd chosen my favourite songs, it would be a different album. But the record is supposed to be an introduction to the band, so the songs chosen were the most generally popular ones. PB: If you were to pick one single highlight in the Clientele's career, what would it be and why? AM: My personal highlight would be recording the string quartet on 'Impossible' and realising it was going to sound like the song I'd heard in my head in the first place. PB: Why did you name the band the Clientele? Was there Any particular reason? AM: I think it sounded kind of mod to us, like the Clean, who were a cool New Zealand band, or the Clique. We couldn't believe no one had used the name before. PB: Since the formation of the band, has your approach to songwriting changed in the band? AM: I guess so. I think when you first start a band, you feel like you have the potential to change the world, at least aesthetically. As time went on for the Clientele, I realised it was going to be a cult thing. It changed what I was aiming for with songwriting though it's hard to explain how - I think maybe I stopped trying to write for a large audience and just wrote for myself. PB: Do you have other influences now than when you started out? I remember the band being compared a lot to Galaxie 500 back when the first singles came out, but I think that has changed since then. AM: Yes - when we started it was all 1960's psych pop and 1980's indie. As time has gone on I've inevitably moved on. I've got into more abstract, space-y things like the beautiful piano pieces of Michael Jon Fink or Erik Satie, some jazz like Jackie MacLean, minimalist music like Charlemagne Palestine, even Detroit techno! Also, a great guitarist called Tom James Scott. I still love Galaxie 500 though. PB: You started out releasing a lot of singles and EPs that later were compiled into your first "album", 'Suburban Light', and then a few years later your first proper album, 'The Violet Hour', came out. Did you experience any differences between recording singles and recording an album? AM: To me, a 7" single is a beautiful and simple pop art object, with the two opposing/complimenting sides giving you an in-built symmetry and feeling of completeness. They're also mysterious, as often the artwork is badly printed or lacking information. We loved making them, and I suspect they were our natural medium. When you start to track an album, you can feel trapped. Everything has to work the first time you try it, and you have less control. So it makes sense to take a long time over it, but then you begin to lose focus and concentrate too much on small details. It's much harder. 'The Violet Hour' was difficult to record but I think we made something special and unique in the end. PB: If a major label would offer you a contract, would you have be interested in that? Or were you happy being on a small indie label? AM: I think the saddest thing in music is when you meet people who started out as friends, dreaming of forming a band and having a laugh together like the Beatles. Then they get signed by a major and are told how they should sound, what they should wear and who they should work with, and if that doesn't sell they get dropped. They can't even console themselves that they made good music but were unlucky, because the music they made is embarrassing. I've never been advised what to do by any label. The Clientele always had total freedom, but I have to point out that Merge, who do our records in America, are not a small indie. They're a big label, with top-40 bands! PB: As The Clientele no longer exists on a daily basis, so to speak, what are the members doing nowadays? AM: Gardening. Mark (Keen, drums -Ed) lives on a canal boat. PB: Do you have other bands? AM: I play in Amor de Dias. We've released two albums on Merge. James (Hornsey) plays bass for Comet Gain. PB: What does the future look like for the Clientele? Will you record any more albums or singles? AM: We've recorded about 20 minutes of new music. It's side A of an album. I've just had a baby boy so it will be a while before I begin to record side B. PB: Thank you!
Band Links:-
http://www.theclientele.co.uk/
https://www.facebook.com/theclienteleofficial
https://twitter.com/theclientele
https://en.wikipedia.org/wiki/The_Clientele
Picture Gallery:-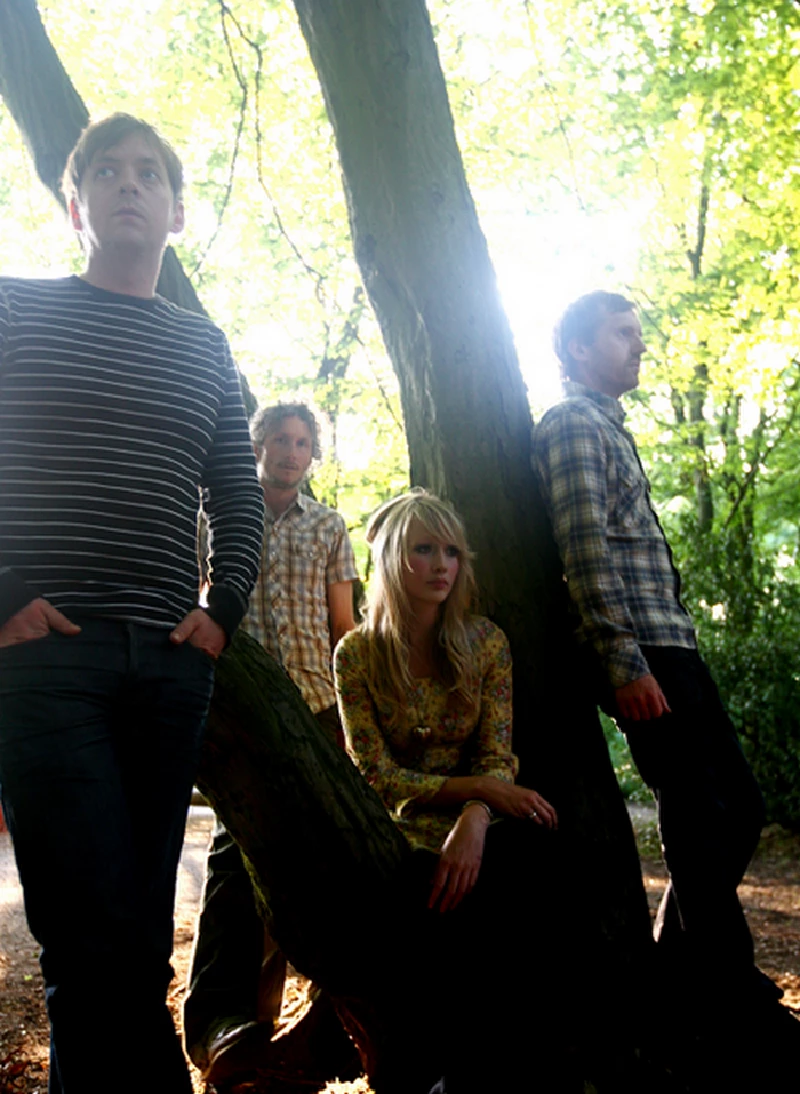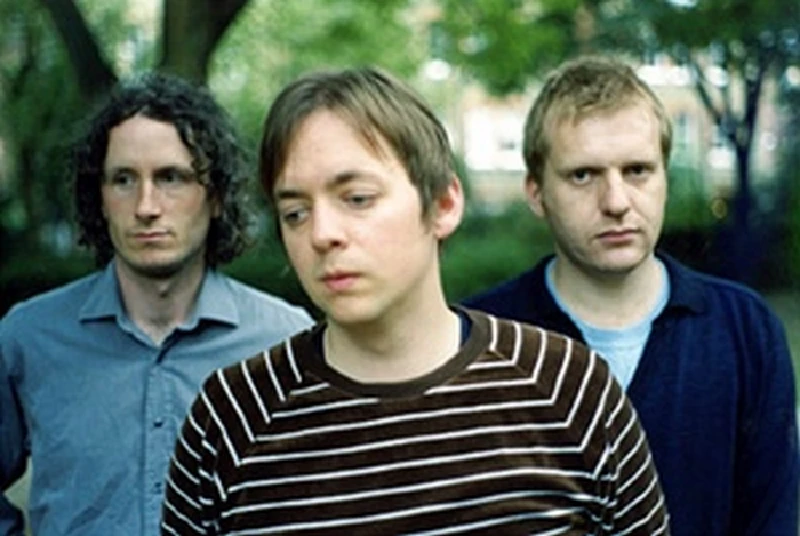 interviews
---
Interview (2010)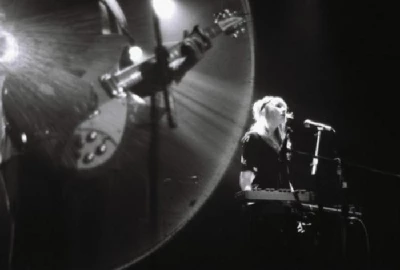 Dominic Simpson speaks to the critically acclaimed and autumnal-toned the Clientele about their five albums, various EPs and the impact that their native London has had on their work.
Interview (2002)
live reviews
---
Uffe's Kallare, Växjö, Sweden, 16/10/2002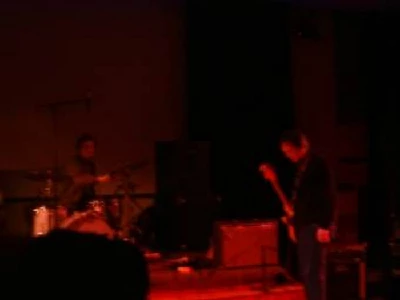 The Clientele recently played a four date tour of Sweden. Tommy Gunnarsson catches them on fine form and at their intimate best in a tiny basement club
Pennyblackmusic Regular Contributors
---