---
And Also The Trees
-

Eventim Apollo, London, 21/12/2014.
published: 9 / 2 / 2015
---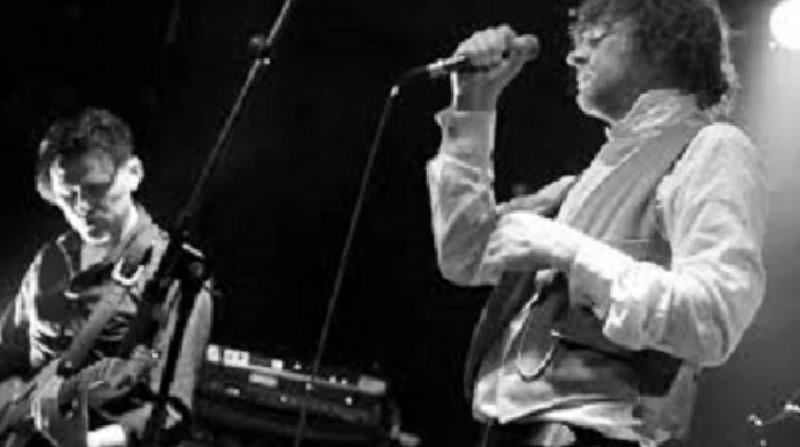 intro
Anthony Strutt watches 80's post-punks And Also The Trees play an incredible set in support of the Cure at the Eventim Apollo in London
And Also The Trees rarely play the UK. Formed in 1979 in Worcestershire, they released their eponymous debut LP in 1984, the same year that they last played this same venue with tonight's headliners, the Cure. Back then it was the Hammersmith Odeon. Tonight sees my return as well after a lengthy absence to the venue that I first came to during the Christmas season some thirty-five years ago. Apart from some better sound equipment, and the stall seats having been ripped out, the general outlay is the same. And Also The Trees gently walk onto stage to the small gathering taking their front row spaces for tonight's headliners at 7.10 p.m. which is very early indeed, especially as doors that were meant to open at 6.30 p.m. didn't open then. They only play for thirty-two minutes, but not a second is wasted. Five songs are not really enough, but it gives us a taste of how good this band are. I last saw them back in 1987 at the Town And Country Club, which is now the Forum. For the few hundred that see them tonight, they shine brightly. The haunting 'Rip Ridge' opens their set. Vocalist Simon Huw Jones is wrapped in a winter overcoat big enough to keep us all warm. He sings his heart out on this opening number, which sounds as if his heart is breaking into a million pieces. 'A Room Lives in Lucy' is so huge it fills this big hall, pulling in punters busy buying merchandise outside in the foyer and pints in the bars. It is deeply dark, uncanny and eerie, and opens with one of the best guitar lines that I have ever heard. Simon's poetry over the top of it make it simply sublime. 'Slow Pulse Boy' starts with some very smart guitar. Their guitarist Justin Jones really knows his stuff. This song reminds me of the Chameleons, who And Also The Trees share a lot in common with. It cuts through the air, spreading like a disease. The words are like selected poetry which slowly become more uncomfortable, while the music becomes more chaotic in this masterfully delivered piece. 'Dialogue' has a 1980's indie feel. 'Rive Droite' is a lightweight, jazz number, similar to Tindersticks, and like that band And Also The Trees remain an acquired taste. They are definitely not a Gothic act as they are often tarnished, but they are very much a band worth checking out. A stunning opening set.
Picture Gallery:-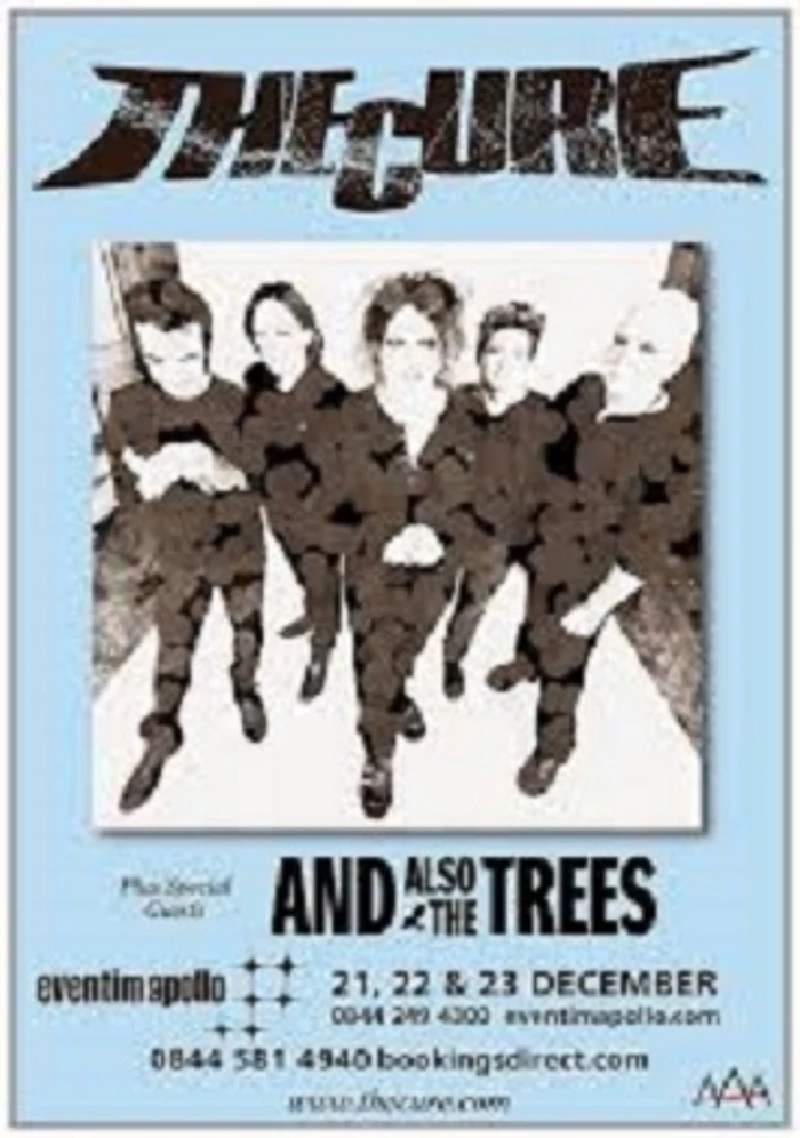 Pennyblackmusic Regular Contributors
---