---
published: 3 / 10 / 2013
---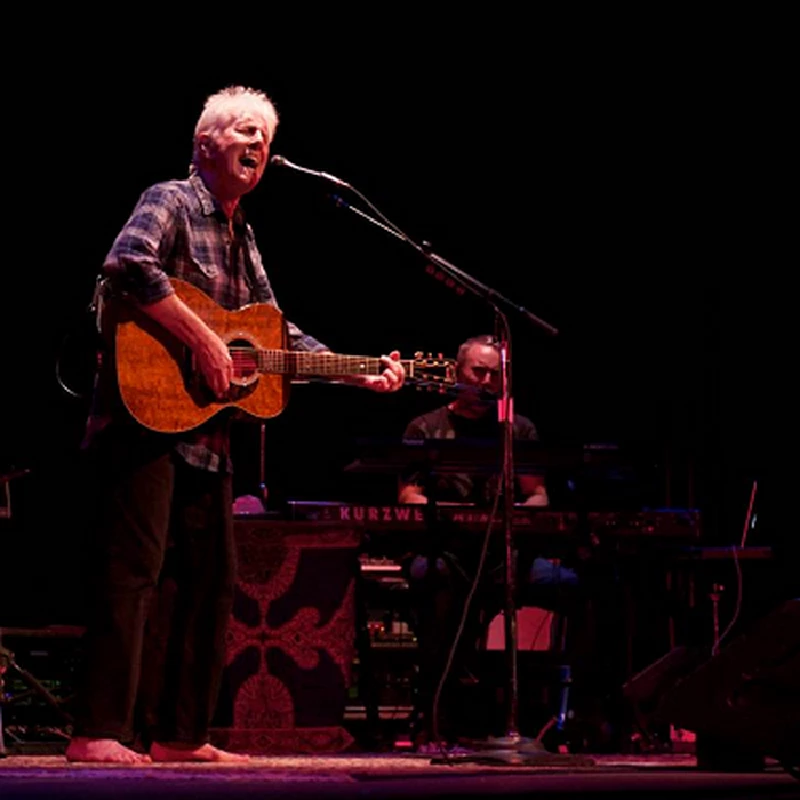 intro
Graham Nash speaks to Nick Dent-Robinson about his long musical history as both a founder member of the Hollies and with Crosby, Stills and Nash, and his new autobiography, 'Wild Tales'
Since opening its doors in 1805, the little Kenton Theatre in Oxfordshire's Henley-on-Thames has hosted appearances by many illustrious performers. Yet Friday 4 October was the first time this gem of a Georgian building had welcomed a musician inducted not once but twice into America's Rock and Roll Hall of Fame as well as into the Songwriters Hall of Fame; someone whose 200+ songs defined a generation and helped shape the history of rock and roll. Graham Nash, OBE, founding member of the Hollies who was subsequently integral to the huge success of Crosby, Stills, Nash and Young, travelled from his home in Hawaii to appear at Henley's Kenton. On this occasion, though, Nash didn't perform his music. Instead he was making a rare solo appearance to talk about his new autobiography 'Wild Tales' - as part of Henley's Literary Festival. The book – which is a riveting read – is Graham Nash's candid tale of his progression from the impoverished streets of post-war Salford through a series of hits with the Hollies amidst the excitement of swinging sixties London, to even greater fame and fortune in America with Crosby, Stills, Nash and Young. Along the way were an appearance at Woodstock in 1969, halcyon times with Nash's lover and muse Joni Mitchell when both were producing their finest work, plus countless experiences at the epicentre of rock music with the likes of John Lennon, Bob Dylan, Joan Baez, Simon and Garfunkel, Mama Cass, Jimi Hendrix and the Rolling Stones. There were meetings with US Presidents too. Ahead of Graham Nash's visit to Henley, he talked about why he had written his book and what he'd learned from the experience. Graham Nash's former Hollies band-mate and long-time Henley resident, Tony Hicks had recently commented to me that he was intrigued Graham had written an autobiography. "He is one of the least retrospective people I've ever known," Tony said. "Graham was always one for looking ahead and living for today and tomorrow, never really reflecting on the past." So why has Graham Nash now chosen to chart the story of his extraordinary life? And did he find the process difficult? "Well, that observation by Tony is typically perceptive. He's absolutely right," Graham agreed. "I've never been one to look back previously. There's not much you can do about the past, and I don't believe in dwelling on it or having regrets. In fact the only regret I've ever had is that I couldn't be there when my father and later my mother died." "But time is moving along. I am 72 next birthday and I could drop dead right now in the middle of this conversation...though I've no intention of doing that! So I wanted my young granddaughter, Stellar Joy, to know who her grandfather was. She's just a year old and is the daughter of my son Jackson and his partner Melissa. She is the most beautiful child. Jackson and my other son Will and my daughter Nile have known me all their lives, but I wanted Stellar Joy to have the chance to hear about me in my own voice in a way that was as honest and true as I can remember it. That was the primary objective." "The process of reflecting on what's been a remarkable and lucky life has been a surprisingly positive experience too. In fact when I got to the end of the manuscript and read through it all, I thought, 'Holy shit...I wish I were him!' It was incredible looking objectively at my own life story once it was all written down. All those wonderful influences in my life, not least Joni Mitchell. And the many places I've been and experiences I've enjoyed. The Hollies were right at the heart of sixties London - the peak moment was probably in 1967, participating in the Beatles' 'All You Need is Love' session, which was for the first-ever worldwide live TV show called 'Our World', broadcast to over 400 million people. A whole cast of iconic characters from that magical time was involved. And even as it was happening we knew that it was something special, amazing to witness." "Then a little later in 1969, after I had moved to America, the second time we ever performed in public as Crosby Stills and Nash was at Woodstock. Imagine that. The sheer scale of that event was incredible and, again, we knew at the time it was ground-breaking. It has been brilliant being involved for so long in creating so much music people have enjoyed. Then becoming a two times inductee in the Rock and Roll Hall of Fame as well as in the Songwriters Hall of Fame...I can still hardly believe that. And there are the five honorary doctorates, the OBE and most of all my luck in being able to share everything these past 37 years with my wife Susan and our family. What an incredible journey it has been. You see why I envy that guy Graham Nash his wonderful life!" But there have been darker times too. And Graham Nash doesn't shrink from describing these in his book. By the eighties heavy drinking and drug addiction were overwhelming Crosby Stills and Nash. David Crosby served time in several jails for drugs and firearms offences, and the fight back from all of that was not easy. "I have been ruthlessly frank about everything," Graham says. "But I was concerned about the reaction of two people – my wife Susan and David Crosby. Both have been totally supportive. In fact when I let David see the text of the book before it went to the publishers he was remarkably philosophical. He said, 'No, I actually did all that stuff. I put you guys through that madness. It's all totally cool with me' - which was typically generous of him and it made me feel very good." There are also some poignant recollections, including from Graham Nash's younger days in Salford. Life was not easy in the immediate post-war years and, like many others, Graham's working class family struggled to pay for life's essentials. There were few luxuries. When, after passing his 11+ exam and being admitted to grammar school, Graham said he would like a bicycle. His parents couldn't afford one – but he was given a cheap guitar instead. There was little music at home – neither his parents nor his sisters were musical but, like many of his generation, by listening at night to Radio Luxembourg Graham was able to hear early American rock stars like Elvis, Buddy Holly, Gene Vincent, Fats Domino, Jerry Lee Lewis and the Everly Brothers as well as the UK's own Lonnie Donegan. "Lonnie was so important to us. A huge influence. He opened a gigantic door with his simplistic skiffle style of music by showing us what could be done in a very affordable way. Everyone's granny had a washboard to use as percussion and with that and a tea chest bass plus a cheap acoustic guitar you were up and running. The Everly Brothers and Buddy Holly were probably the American artists who impressed me most back then. From a young age I was absolutely determined to be a rock star." Graham Nash's mother was always very encouraging. In 1983, shortly before she died, Graham asked her why, unlike many parents of her generation, she had been so supportive of him in his musical ambitions. She paused before replying with a gentle smile, "Because, Graham, you are living the life I wanted for myself." This came as a total shock to Graham who had no idea of his mother's long-frustrated youthful ambitions to be a musical star. He was stunned to learn that he'd been living his mother's own dream. A few months later, after her death, he was playing Carnegie Hall, New York and told the audience this story. "My mother always wanted to be on the stage – and how great it would have been if she had made it here to Carnegie Hall," he said. And then he slipped his hand into his pocket and pulled out a few of his mother's ashes, gently sprinkling them over the stage saying, "Mum, you finally made it to Carnegie." The audience went wild. Later Graham repeated this action at the Hollywood Bowl, the Royal Albert Hall and in the grounds of Buckingham Palace the day The Queen awarded him the OBE. His mother had helped him fulfil all his dreams, and this was a small gesture from Graham by way of payback. Graham's father was encouraging too – but in a different way. From a young age, Graham had shown an interest in photography including doing his own processing in a makeshift darkroom. To Graham's astonishment and delight, one day his father suddenly gave him a really good camera – which was a big luxury, given the family's modest circumstances. Graham recalls that the camera provided him with a whole new perspective on life. Still at junior school, Graham started to take his photography very seriously – and some of his early pictures are impressive. To this day he retains his enthusiasm for photography. Years later he collected pictures by some of the world's leading photographers – including Diane Arbus, Weegee, Edward Steichen, Peter Emerson, W. Eugene Smith and Paul Outerbridge. In 1990 Graham sold his private collection of photographs at Sotheby's for a record-breaking $2.6 million – to fund a new fine-art press he set up, Nash Editions. Yet there had been a heart-breaking sequel to his father's gift to Graham of that first camera. Suddenly the police appeared at the Nash family home in Salford, and arrested Graham's dad for receiving the camera as stolen goods. Although he always denied his guilt, Mr Nash senior would not give the police the name of the person who had sold him the camera and he was sent to prison for a year. He never fully recovered from the shame of the ordeal, and Graham's family life was not quite the same again. "My dad had been hard-working, honest, law-abiding and proud, a really good father," Graham recalls. "The police had never darkened our door before. But after prison my dad lost his self-esteem and self-respect. He lost his job too - his firm didn't want to re-employ him despite his many years of good service. Seeing all this had a huge effect on me. And of course, without my dad's wage, money was even tighter than it had ever been before. This made me very determined to succeed in my life, but it also taught me to try to fight injustice." Since his move to the USA in the late sixties Graham has continued his fight against injustice across a range of areas. He was a staunch opponent of the Vietnam war, and after becoming a US citizen in 1978 Graham has continued his political activity on many fronts. He supports No Nukes – a group opposing nuclear power - and has written a series of protest songs combining with many well-known radicals like folk singer Pete Seeger. "Though it is hard to get media air time for protest songs now," Graham laments. "The problem is that just a dozen or so people own most of the world's media, and they don't want their audiences hearing protest songs. These big corporations just want us all to be chic and buying another pair of sneakers...so they can make money from us. They don't want people thinking. I am still a big supporter of President Obama though. He inherited a huge mess and, though I don't agree with him on everything. I think he has a brilliant mind and a good heart. I've met him several times and talked to him." President Obama is also a Crosby, Stills and Nash fan like many millions of Americans. Is Graham surprised at the huge success the trio achieved? When he first sang with them, did he realise from day one that they were on to something good? "No, not from day one. From the first 40 seconds!" Graham corrects me. "We started to sing this song in three parts, and the sound was unbelievable from the very first note. The three of us were harmony freaks, and our singing was immediately different and fresh. It was the Everly brothers plus! What a sound – just magical! We never had to work at it at all....quite insane, really. And many of our most successful tracks were recorded in just one take. We have always liked to be spontaneous, and lately it all just seems to have become better too." "We are singing really well, and I think the commitment to each other is stronger. Also – we are all focusing on our strengths, not our weaknesses. In fact life for me right now is really good. I am still writing songs. I am painting and doing shows of my paintings. Nash Editions, my fine art press is thriving. I've been touring solo, too plus we have some Crosby, Stills and Nash concerts here in the UK. And there's the launch of my autobiography – which will be a new experience for me. I look forward to meeting people at Henley's Kenton Theatre to talk about that, and I'm hoping to catch up with Tony Hicks while I'm there in his home town too. I really want to do that." Before we end our conversation, I have to ask Graham one more question. There was an unlikely tale I'd been told about Graham's son Jackson entering Graham anonymously in a Crosby, Stills and Nash karaoke contest near their home in Kauai, Hawaii - and, rather ignominiously, Graham was placed third. Surely that story was too good to be true, wasn't it? "Wherever did you hear that? Well, I'm ashamed to say it is absolutely true," Graham admits, roaring with laughter. "It was unbelievable! I was in good voice that day too. My son was trying to embarrass me, but I gave it my best shot singing 'Wasted on the Way' and the judges decided there were two other guys there who sounded more like me than I did! Incredible...but very funny. And I've been trying and failing to keep that particular humiliation quiet ever since too!" Graham Nash's book 'Wild Tales' is published by Viking Hardback, an imprint of Penguin Books. An eBook version is also available. Crosby, Stills and Nash are playing UK dates during October. See www.crosbystillsnash.com for more information. The first and third photos that accompany this article were taken by Steve Levene.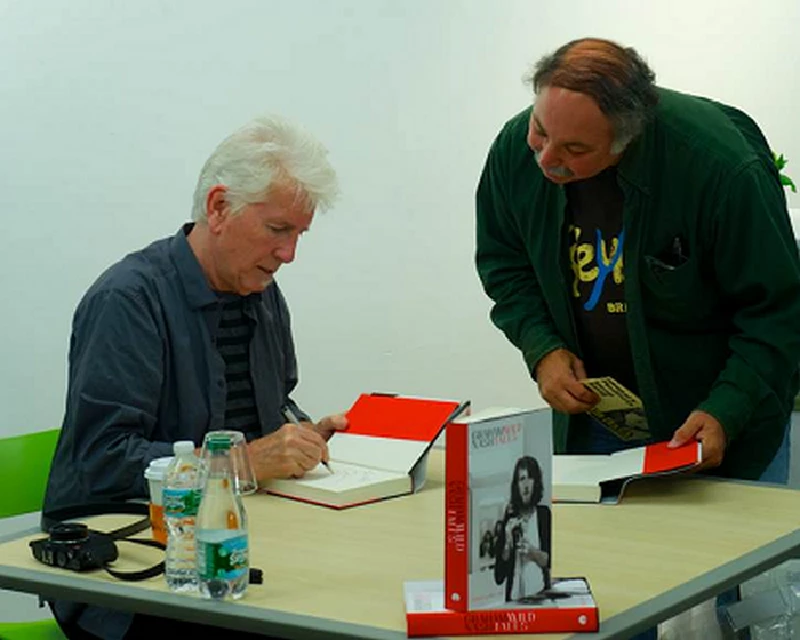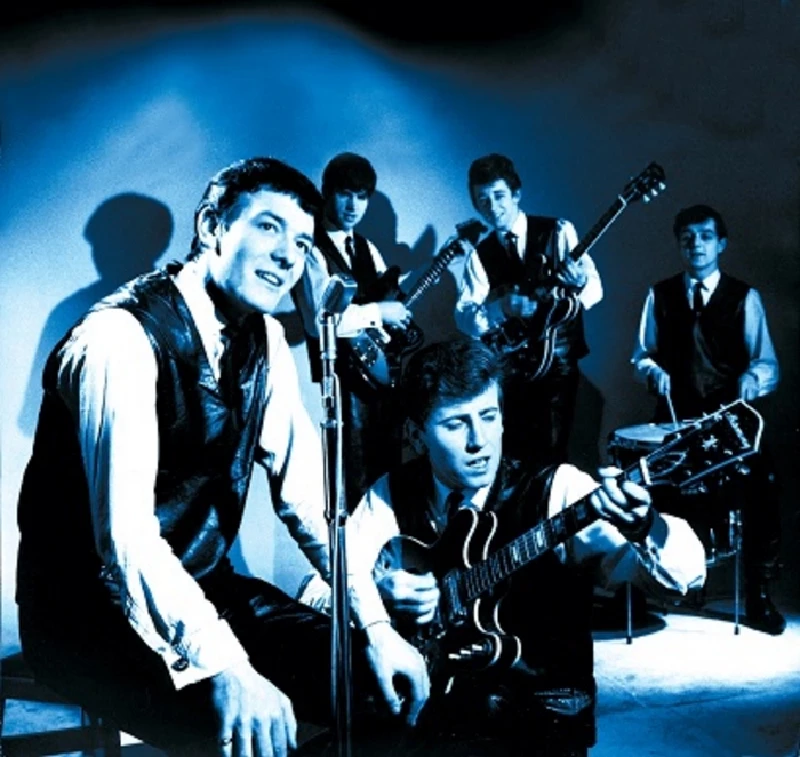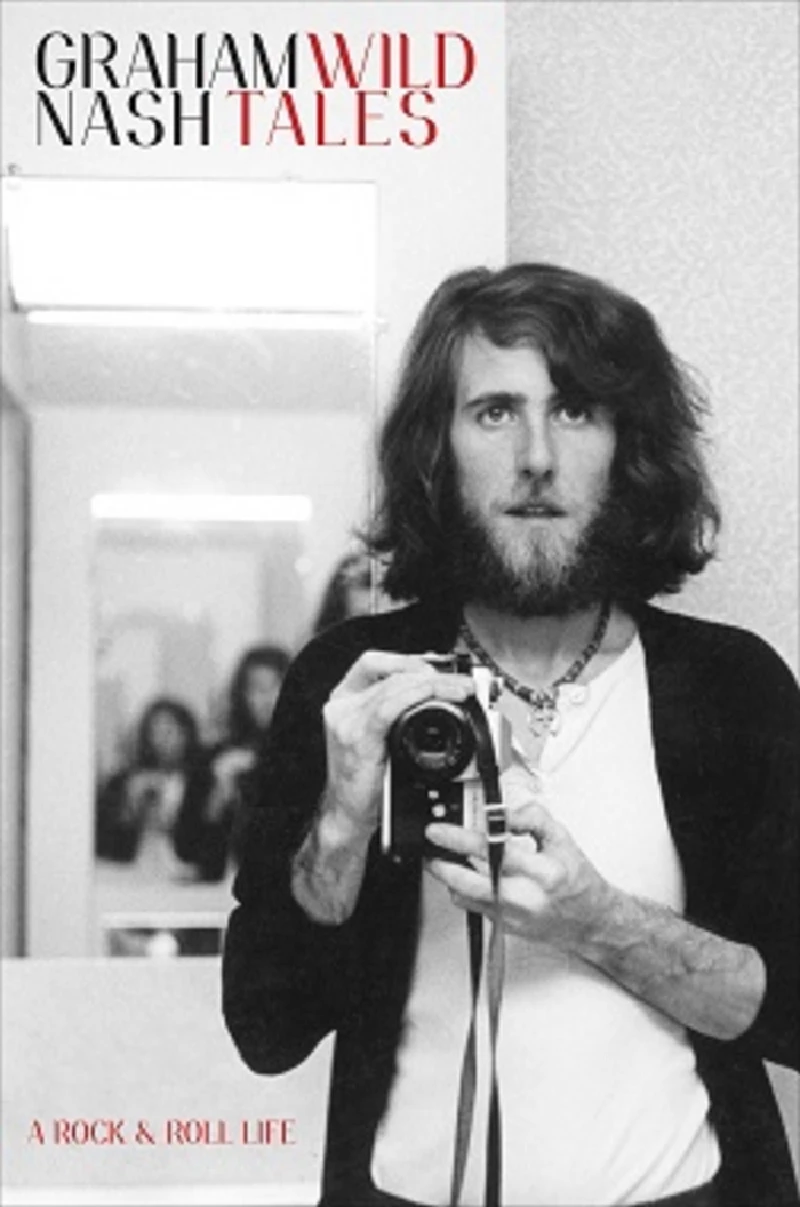 Visitor Comments:-
748

Posted By: Karen Woodend, Milton Keynes on 11 Apr 2015
I love his honesty, his passion for what he does. His sincere,humane and humble manner. He is the best. Fighting injustice is extremely honourable. He is not only an incredibly talented man but a man of great integrity,depth and honour, who has a wonderful personality and great character.And still manages to keep his feet firmly on the ground!!!
---
Pennyblackmusic Regular Contributors
---