---
Jesuit
-

John Mayall, Civic Hall, Guildford, 1969
published: 31 / 8 / 2013
---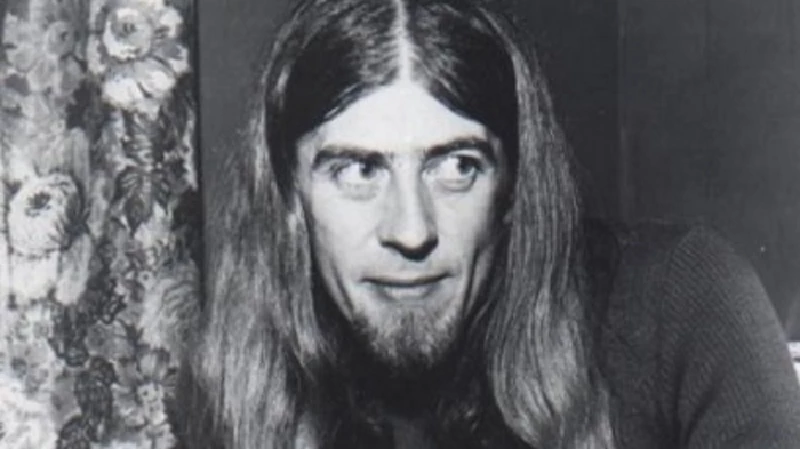 intro
In our 'Gig of a Lifetime' series, Malcolm Carter recalls the first gig he ever attended in 1969, a show by legendary blues artist John Mayall at the Civic Hall in Guildford
I didn't really have to think about what I'd choose as my 'Gig of a Lifetime'. It was the first gig I ever went to. I guess there are those who, looking back on their first gig, might be embarrassed by a band or artist who isn't regarded so highly now as they were when they attended the gig, but I can't recall a time when John Mayall wasn't ever regarded as something of a godfather of British blues so that's one of the reasons that I'm pleased that a John Mayall gig was my first one. Still being young and at school, although music was already shaping up as the biggest thing in my life and had been for a number of years already, in 1969 it was still what I heard on the radio that influenced my musical tastes. Being friendly with the staff in the local record shops (we had three back then even in our small town) kept me one step ahead with what was going on. The weekly music magazines also did a good job back then, but gigs were something I'd yet to experience. Groups like the Stones had, in fact, played at our local dance hall a few years previously, but I'd been too young (not to mention a little bit scared) to get in. My eldest sister's then boyfriend (and they are still together now) being something of a blues fan invited me to go along with him to see John Mayall at Guildford Civic Hall. Quite why he asked a spotty-faced school kid who thought that blues was boring I still don't know and why I agreed has been forgotten in the mists of time, but go I did. I'd heard of John Mayall, of course. You could hardly avoid the name back then. Eric Clapton who was something of a local hero had been in his band, as had Peter Green and some young guitarist named Mick Taylor had just left Mayall to replace Brian Jones in the Stones. But Mayall played grown-up music; to these young ears most of his songs were missing a tune of any kind. You couldn't sing along to Mayall! I must have been the youngest and certainly the most conservatively dressed person in the Civic Hall that night. I can still vividly recall my mother telling me what to wear. What I didn't know at that time was that Mayall had very recently disbanded his successful Bluesbreakers (which was no big thing really, Mayall's Bluebreakers was like an apprenticeship for musicians; they'd stay a while then move on, usually to greater success) and chosen a drummer-less set up for his next album and tour. Although bassist Steve Thompson had played on Mayall's then most recent album, 'Blues from Laurel Canyon', he had actually left the band in January 1969 only to rejoin midway through the year, along with Jon Mark on acoustic guitar and Johnny Almond on saxophone and flute to accompany Mayall and bring his new vision of the blues to life. So there I was ready to face my first gig which I'd already decided was going to be a bunch of old men playing loud, tuneless music that I wouldn't understand, but hey, we've all got to start somewhere and it was, after all, my first gig, so that made it a big event. I can't remember the order of the songs Mayall and his band played that night, but I can remember that not only did the sounds those four guys made changed my perception of the blues it also changed the way I felt about music. I remember Mayall, who was obviously an old hand at this performing lark by now, talking in-between songs and building up a rapport with the audience, many obviously not seeing him for the first time like me, and feeling for the first time part of something bigger. The Civic Hall seemed massive to me and was packed (it got smaller every time I went to a gig there in the following years) and, although it's now over forty years ago, I can still feel the excitement at watching Mayall run through his latest batch of songs. I still remember every song Mayall played that night as, thankfully, his new label, Polydor, released a live album from that tour, 'The Turning Point'. The gig Mayall played in July 1969 at Bill Graham's Fillmore East in New York was issued later that year, and a few years ago Eagle Records issued live recordings from the British leg of the same tour, although as far as I know nothing from the Guildford gig was recorded or issued. Even so, it's nice to have the songs from your first gig live on an album. Although Mayall's vision was to dispense with "heavy lead guitar and drums", it was hardly a sparse sound that the band created on stage that night. I'm pretty certain that the band opened with the same song that kicked off 'The Turning Point' album namely 'The Laws Must Change'. Jon Mark's acoustic finger-picking style of playing was a revelation. To say I was amazed by the sounds this guy was plucking out of his acoustic is an understatement. The blend of Mayall's harmonica and Almond's saxophone was something else. I'd been listening to music, including some of this blues stuff, every minute I could for as long as I could remember, but I'd never heard anything like this. When Almond changed to flute, it was a jaw-dropping moment for me. The combination of harmonica, that acoustic and flute was a sound that has stayed with me, and one that I can still occasionally hear in contemporary music. It wasn't just the thrill of that opening song. As the gig progressed, it dawned on me that the blues wasn't devoid of melody. It might not have hit you bang in the face during the first minute of the song, but it was something to grow on you, grow with you. Mayall opened up a whole new world of music for me that night. His slide playing in 'Saw Mill Gulch Road' was another highlight for me, and his song 'I'm Gonna Fight For You J.B.' had me checking out J.B. Lenoir and therefore introducing me to more great blues artists. Jon Mark's acoustic and Steve Thompson's bass were all that can be heard coming from the stage at times during that song, and I can still recall looking at that pair of musicians and marvelling at the sound they were making. That the blues could be so quiet yet so moving was something I never felt was possible. Mayall's love song to California in his song of that name was probably the longest song they played that evening, and I remember looking at the band one by one and thinking how they were so engrossed in their particular part it seemed like each member was in his own little world but still they played as one. Thompson's bass playing on this song was another thing that stayed with me long after the gig ended. The best song the band played all evening though was the one that received the most attention and acclaim, even years after the event. 'Room to Move' has emerged over the years as Mayall's most requested work. It's certainly infectious, and showed what a tight and capable band this bunch of diverse musicians had become in a very short time. The 'mouth percussion' between Mayall and Almond on this song still raises a smile all these years later. As first gigs go I could have done a lot worse. Having the album as a permanent souvenir of the evening has certainly helped keep that gig fresh in my mind, and I can say in all honesty that no other gig I've been to had the same effect on me as that one. I've seen Mayall since, and, even though I've never seen him deliver a less than great evening, the buzz of an established artist trying something so radically different on that tour and making it work made it an evening to remember.
Picture Gallery:-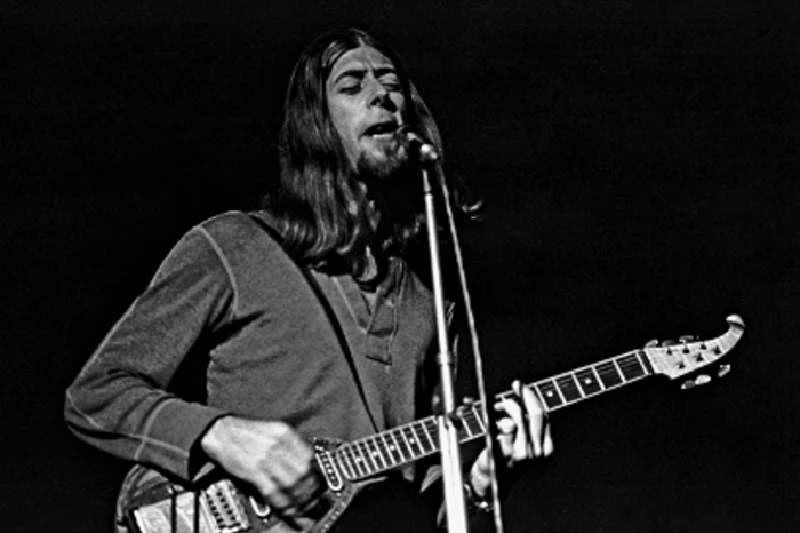 Visitor Comments:-
921

Posted By: Dave Taylor, farnham on 29 May 2020
This was also my first live gig. I still listen to Turning Point regularly. With Thompson on laying down a driving bass line, you quickly didn't notice the absence of a drummer.
---
671

Posted By: Simon Morel, Australia on 08 Dec 2013
What a great read. Very jealous. My first show was a Chris Smither show. Bit more low key, but still was amazing.
---
Pennyblackmusic Regular Contributors
---