---
published: 31 / 7 / 2013
---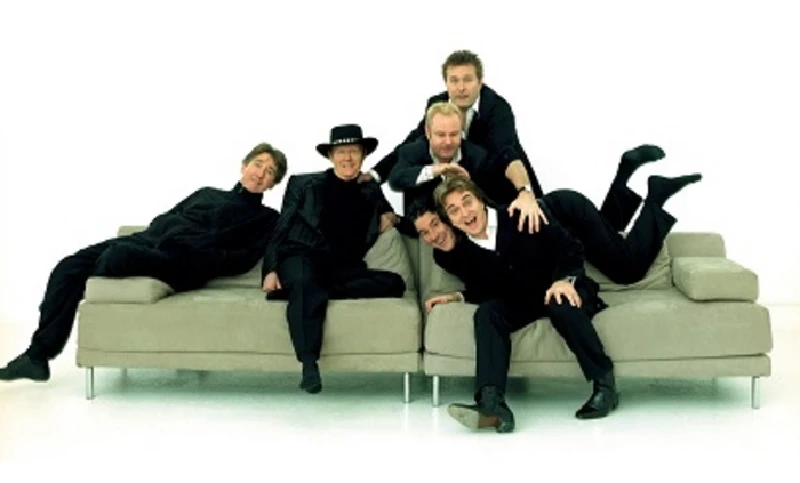 intro
Nick Dent-Robinson speaks to Tony Hicks, the front man with bestselling 60's band the Hollies, about his group's fifty year career and its still regular touring
The Hollies are one of the best loved and most enduring rock bands of the 1960s. Known for their distinctive vocal harmonies and catchy guitar solos, the band achieved over 30 chart singles including huge hits like 'Just One Look', 'Bus Stop', 'Carrie Anne', 'The Air That I Breathe' and 'He Ain't Heavy, He's My Brother'. Along with the Beatles and the Rolling Stones, the Hollies were part of the British invasion of America in the mid-sixties where they enjoyed major success – as they have in many countries around the world. They won an Ivor Novello Award in 1995 for their outstanding contribution to British music and were inducted into America's Rock and Roll Hall of Fame in 2010. But, unlike so many of their contemporaries, the Hollies did not disintegrate dramatically or fade away into obscure retirement. The band is still out there now, celebrating their golden anniversary by performing sell-out gigs internationally and releasing records. Whilst Graham Nash left in 1968 to join Crosby Stills and Nash and Allan Clarke eventually retired in 2000, two of the band from the early days remain. Drummer Bobby Elliot and guitarist/vocalist/songwriter Tony Hicks continue to enjoy their life as part of a Hollies line-up that achieves performances as impressive as they have ever been. Pennyblackmusic met Tony Hicks in Henley-on-Thames where he has lived for almost 35 years. A native of Nelson in Lancashire, Tony, a disarmingly unassuming and youthful-looking 67 year-old, reflected on his remarkable career. "There have been some incredible, wonderful times," Tony began. "So many that it is hard to highlight them all. And I have reached a happy phase now. I've been married to my wife, Jane Dalton, for nearly 40 years. I enjoy my life here in Henley. It is a beautiful area and so convenient for London. There are a lot of musicians living locally. George Harrison used to be just over the road, Dusty Springfield was in Henley - she's still here in the churchyard - and there is Ian Paice of Deep Purple. Benny from Abba was here for years, Barrie Barlow of Jethro Tull has a recording studio nearby and there is Joe Brown and his family plus many more. I see them all from time to time and enjoy going to the Crooked Billet pub in the village of Stoke Row close by, where there are regular music nights. My son Paul who is 34 is a triple Grammy-winning recording engineer and producer - he was at Abbey Road for ten years. He is Los Angeles-based at the moment but he plays in a band with Dhani Harrison. It's called thenewno2. They've recently written music for a film called 'Beautiful Creatures' featuring Emma Thompson. Dhani persuaded me to play a bit of banjo for it, would you believe! - So the local Henley connections continue into the next generation." "From the moment I left the north in late 1963, I loved being in London and later in Oxfordshire. When I first arrived in London it was a big culture shock. It was all happening. Carnaby Street, fashion, coffee bars, clubs, parties, radio and TV shows – it was very exciting. Everyone knew everyone – and I was living in a wonderful little mews house around the corner from Harrods. I paid £13,000 for it. It would be worth maybe two hundred times that today! They were amazing days. But, like the rest of the band, it was my northern working class roots and the sort of people we were, the way we were raised, that helped keep us grounded. And I am grateful for that. I've no regrets at all about missing out on the excesses some others indulged in. The Hollies' image may have been more clean-cut and less "cool" than some, but I have thoroughly enjoyed a fascinating, rewarding life and there's little I would change. It was always the music that mattered most to me and we are still here, still performing. Mick Jagger was recently saying he might have liked to be a school teacher. Possibly the only other career I'd have found as satisfying would have been as an architect. To be someone like Sir Norman Foster who will leave a legacy of landmark buildings around the world. Not that I showed much promise in that direction at school!" Was Tony's talent as a musician and song-writer evident in his younger days? "I wasn't from a particularly musical family," Tony reflects. "My dad did have an accordian – but I never saw him play it. I was going to learn the piano at a young age. My parents bought a piano, but we lived in a small terraced house in Bankhouse Road, Nelson and when they came to deliver the piano it was too big to get it into the house. So that was the end of my keyboard days! I had to switch to a smaller instrument. I was quite keen on the guitar - I used to watch American rock stars of the day on TV shows like 'Oh Boy' -and that influenced me to get one. Later I learned to play banjo, mandolin, sitar as well as guitar. Despite the current craze I don't play ukulele. Though with the family we used to go to Blackpool at weekends and I did actually see George Formby playing his ukulele - or banjolele, as I think it actually was - in the theatre there! By the age of 12 I was in a skiffle group, Les Skifflettes, and we entered the early 'Carroll Levis Discoveries' contests on radio and TV. We didn't win – which might have been a good thing – but we enjoyed going down to London for the show." "All of this helped boost my interest in playing music and soon afterwards I joined my first band, the Dolphins. We played a lot of ballrooms around Lancashire including in Manchester and Liverpool and once we went as far south as Birmingham. We were semi-pro and had quite a following. But I was also working as an apprentice electrician, doing jobs in Lancashire cotton mills. I'd not been much interested in school work and I'm amazed I ever got a job. At the interview I said I wanted to be an electrician because I wanted to travel...which must have sounded ridiculous but I meant I preferred to be out in a van rather than stuck in an office. Anyway, I think this amused them and maybe that's why they gave me a job. It was okay but I was glad to leave and become a professional guitarist when I was invited to join the Hollies in early 1963. I replaced guitarist Vic Steele who was reluctant to commit to a full-time musical career. By then I was clear that was what I wanted to do. And very soon I really was travelling!" The Hollies were not well known when Tony joined them. Initially he had rejected an offer to play with them. But he heard they would be playing at Manchester's Twisted Wheel Club on a night when he had caught the bus from Nelson to see the Beatles play at the nearby Oasis venue. So, after the Beatles' show, Tony went down the road to the Twisted Wheel just to check out this little-known band. Not wanting to pay to go in, he listened through the air vent in the street and was immediately impressed by what he heard. The next day he talked to founder member Graham Nash and decided to reverse his previous decision and join the Hollies after all. Within months the band took off. The distinctive three-part vocal harmonies of Graham Nash, Tony and the other founder member, Allan Clarke, plus the bright and innovative guitar work of Tony, quickly gained the Hollies big popularity in the UK. Acknowledged at the time as serious rivals of the Beatles and the Rolling Stones, the Hollies played a combination of their own songs with others penned by a range of talented writers – and this formula was to produce a spectacular catalogue of hits over the coming years. "Those early days were amazing," Tony recalls. "We appeared on the first ever edition of the BBC TV's 'Top of the Pops' on New Year's Day, 1964 along with the Beatles, the Rolling Stones and Dusty Springfield. Sadly someone at the BBC wiped the tapes so they could be reused as an economy measure! One of our first British hits was 'Stay' written by Maurice Williams. Incidentally, Ian Paice of Deep Purple says Bobby Elliott's drumming on that track was a real inspiration to him when he was perfecting his skills as a percussionist. Then there was 'Just One Look' which Doris Troy had recorded in the USA. Our big breakthrough in America came a little later with 'Bus Stop' written by Graham Gouldman, later of 10cc." "Our own earlier influences had been Buddy Holly, the Everly Brothers and the Coasters – though I always liked Johnny Kidd and the Pirates as well as the very early Cliff Richard and the Drifters records. When I met and worked with the Everly Brothers later I was so impressed with them. Their voices just blend so naturally, so ideally and they are very professional. We offered them some songs years ago, and I ended up playing guitar with them on their 'Two Yanks in England' album which they recorded in just a week. Jimmy Page was working as a session guitarist then and he joined us along with John Paul Jones on bass - so, basically, it was the Everly Brothers with Led Zeppelin and myself. Jimmy Page and John Paul Jones were so successful as session musicians working all day, being chauffeured around between recording studios and earning so much money, that I was always surprised they opted out and formed Led Zeppelin – but what a good thing they did!" Over time Tony has worked with many other interesting session musicians and vocalists. "Well, yes. For example, Peter Sellers once did a vocal for us and there's been Jack Bruce on bass, Burt Bacharach on harpsichord and of course the young Elton John – or Reg Dwight as he was then – on piano. The Hollies used Elton because he was - and he still is - a phenomenal keyboard player. What he played on 'He Ain't Heavy' was quite extraordinary and many of the best keyboard players who we have worked with over the years find it difficult to match what Elton did on that track. He is a great songwriter too. One slight regret I do have is that we missed out on recording his 'Your Song'. It was offered to us by music publisher Dick James – but then Dick asked if we could wait a little. He explained that Elton, who was a session player and in-house songwriter then, had been trying to break through as a solo artist using 'Your Song'. There wasn't much optimism he would succeed but his record label wanted to give him one last chance. When that failed, the Hollies could have 'Your Song' to record. But, happily for him, Elton did break and had huge international success. We missed out and 'Your Song' became forever his song, not our song!" Has Tony a favourite Hollies number? "I do - but it isn't one I wrote. I used to scour publishers' archives looking for songs we might use and one day I spotted 'He Ain't Heavy, He's My Brother'. The song was written by Bobby Scott and Bob Russell. I thought immediately it was right for the Hollies. It turned out to be a career-changer for us in many ways. It was a serious song, less poppy than some of the others. After it was used in a beer commercial for Miller Lite in 1988 it was a big hit for a second time, reaching number one in the UK singles chart. I also like 'The Air That I Breathe' – written by Mike Hazelwood and Albert Hammond who wrote many hit songs for Tina Turner. These are both heavyweight songs and our live audiences know all the words. They just go so well at live gigs." The Hollies still tour regularly both in the UK and internationally - including to Australia and New Zealand. Does Tony still actively enjoy being on the road? "We do all like touring and I wouldn't do it if I didn't. I enjoy recording too. But, for me, live performance - and experiencing the reaction of audiences - is what it is all about," Tony says. "Of course with all the necessary security now, air travel is not very pleasant. But we always get a great reception, especially in New Zealand and Australia and that makes it all worthwhile. Live performance also keeps you on your toes. You have to do new things and reach out to everyone who comes to see you. It is a challenge to get the balance right between playing all the songs people want to hear and being a little innovative too. We do new arrangements and some of our new versions are very strong. 'Look Through Any Window' is very different now as is 'On A Carousel and I Can't Tell The Bottom From The Top' – the Guy Fletcher/Doug Flett song. We don't use a supporting band so people get two and a half hours of us with an interval in the middle. It is a formula that still works really well and I anticipate the Hollies still being out there performing for many years yet!" For details of the Hollies' UK tour and recent record releases see their website www.hollies.co.uk. The live photographs of the Hollies that accompany this article were taken by Rob Haywood.
Band Links:-
https://en.wikipedia.org/wiki/The_Hollies
Have a Listen:-
Picture Gallery:-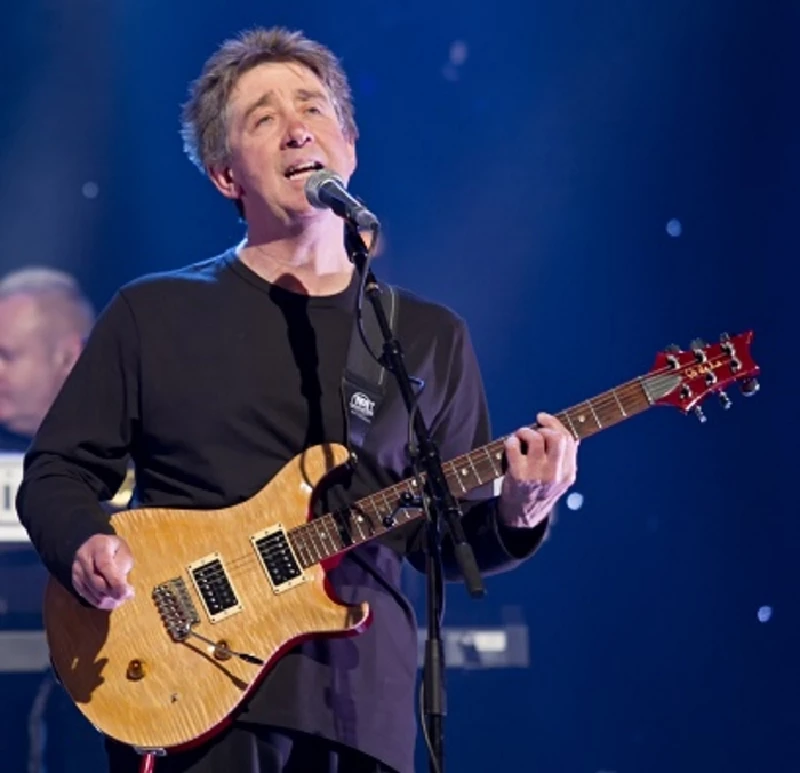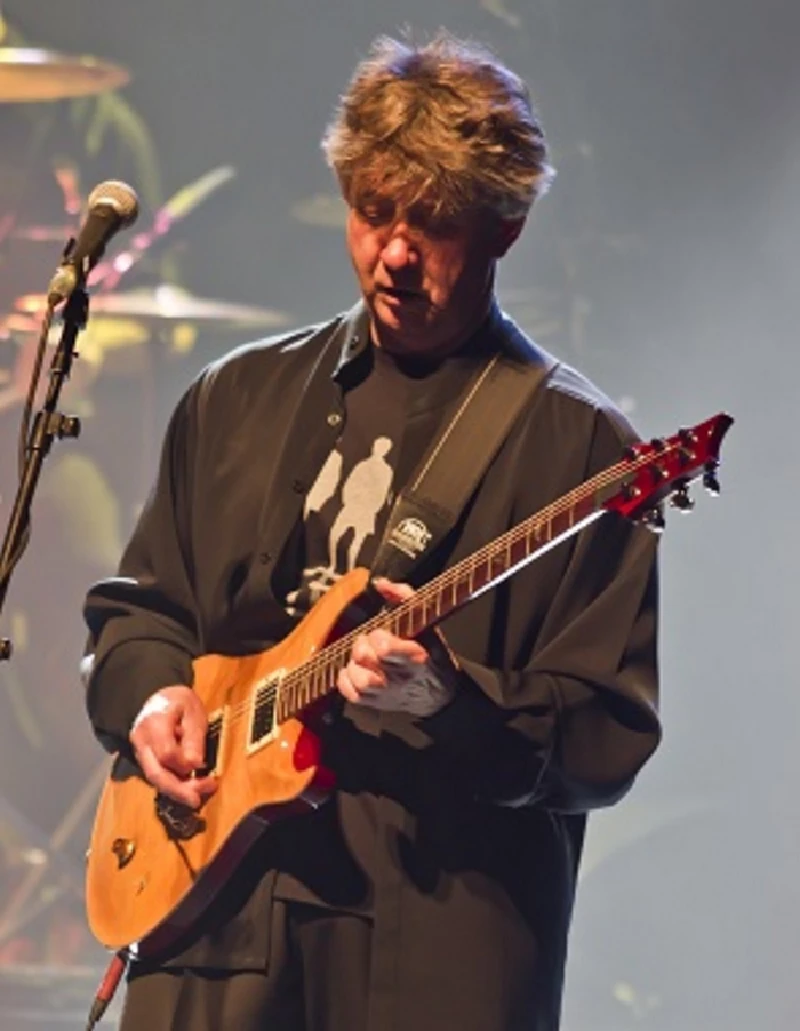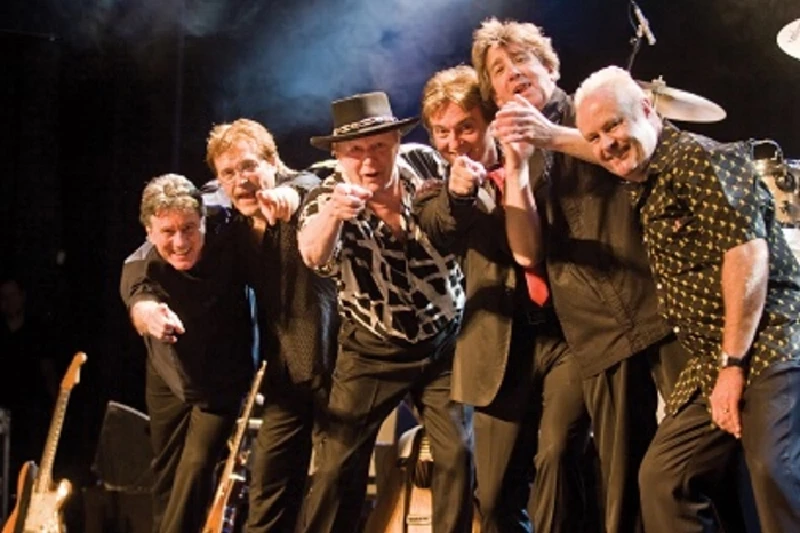 Visitor Comments:-
835

Posted By: Stephen , Tel Aviv on 01 Jul 2017
Yes, Tony looks as young as ever. I met him once nearly 50 years ago when he answered an ad to buy my silver Lotus. I showed it to him but his then girlfriend didn't like the colour. Great times - great memories
---
812

Posted By: Robin Smith, Disley, Cheshire on 03 Oct 2016
Saw them again at Buxton last Friday (30/09/16) Just as good if not better than they were in their heyday. I'm sure Tony Hicks has a portrait in his attic - he never looks any older! Keep going boys, you're the best
---
related articles
---
Graham Nash: Interview (2018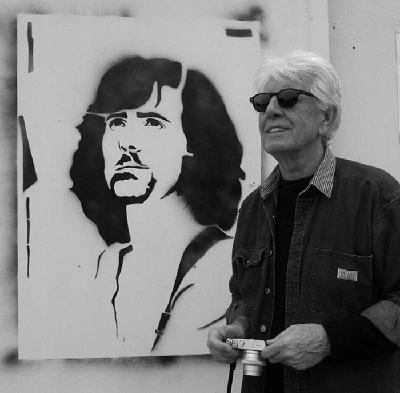 Crosby, Still and Nash's Graham Nash chats to Nick Dent-Robinson about his new compilation 'Over the Years',which consists of fifteen of his favourite songs during his lengthy career, and his memories of his years in the Hollies.
Pennyblackmusic Regular Contributors
---