---
Ane Brun
-

Songs 2003-2013
published: 29 / 7 / 2013
---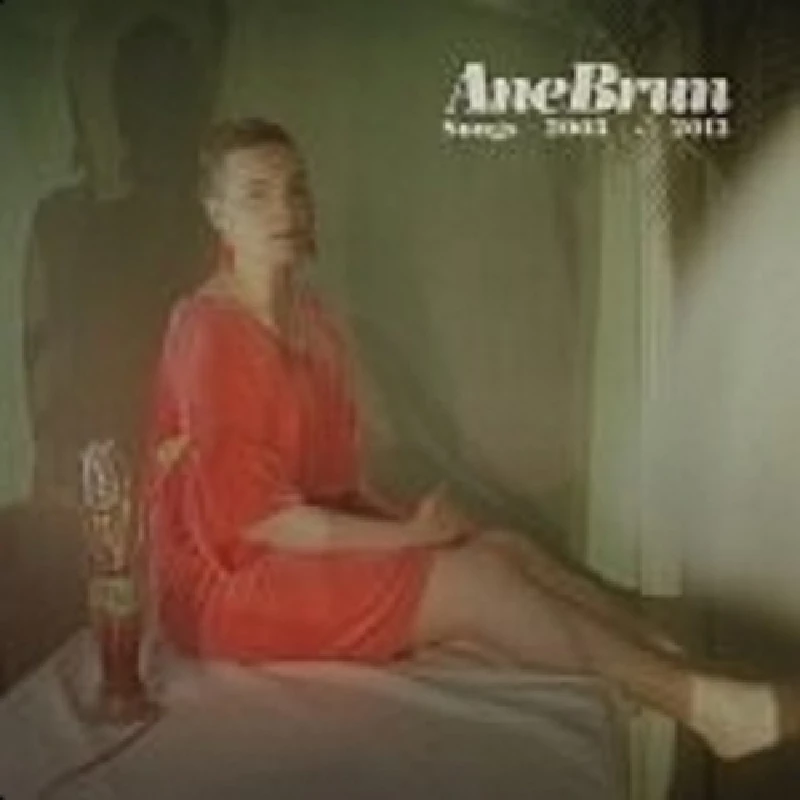 intro
Fabulous double CD collection of both her best-known songs and rare and unreleased material from Scandinavian singer-songwriter, Ane Brun
To celebrate the tenth anniversary of the release of her debut album, 2003's 'Spending Time with Morgan', Norwegian-born Ane Brun has compiled a selection of her best-known songs along with a sprinkling of rare and unreleased material under the title 'Songs 2003-2013' which is issued on her own Balloon Ranger label. The thirty-two tracks sample all of Brun's eight albums to date, so give a fair representation of her work. Living in Stockholm, Sweden since 2001, Brun has built up a strong following throughout Scandinavia but is still something of a cult artist in Britain. Brun has, over the course of her music career, never been part of whatever was classed as the latest thing in Scandinavian Cool; Brun has always stood apart from her contemporaries despite the respect shown to her and her music by artists such as Peter Gabriel and Ron Sexsmith. Far from being part of the ever growing Scandinavian / Americana scene and therefore unable to bask in some of the glory and acclaim that fellow Scandinavian artists like First Aid Kit, Anna Bergendahl, Anna Ternheim and even Melissa Horn command, Brun, by never allowing her music to be directed by the trends of the day, has created a niche of her very own. Brun never loses sight of her folk and jazz roots (her mother is jazz singer/pianist Inger Johanne Brunvoll), By opening this collection, however, with the very same song that she began her debut album with, 'Humming One of Your Songs' (an early example of Brun's unique take on eerie folk and jazz), and closing the second CD with a new recording of 'Feeling Good' (probably the best known versions being those by Nina Simone or Muse), Brun displays that, while her work may not have moved on by leaps and bounds over the last ten years*, she can still take a song that is so familiar and fashion it into something new and exciting. Brun's sultry take on 'Feeling Good', which features some of her most emotive vocals, is possibly the best of the many covers Brun has recorded through the years and without a doubt the best non-original song on this compilation. Touring with Peter Gabriel and taking on the role of Kate Bush on 'Don't Give Up' (which is included in this collection) introduced Brun to a much wider audience and, while it's doubtful that any singer will ever reach the heights that Bush achieved on that song, Brun certainly doesn't do her reputation any harm with her contribution to the song. As the song was so complete in the first place this orchestral version, originally placed on Gabriel's 'New Blood' album, was never going to better the Gabriel / Bush version but Brun does, indeed, inject more of the title of that album into the song than the orchestra does. Listening to any of Brun's albums can be a little challenging depending on the listeners mood at the time. Brun's vocals can be slightly unsettling at times as can the musical backing to many of her songs. 'These Days' from Brun's latest studio album, 2011's 'It All Starts with One', is one of those songs that, given the right time and place, which is probably 3 a.m. when sleep evades you, is the one of the most beautifully disturbing pieces of music you'll ever hear. Using the same song to soundtrack the ironing on a wet Sunday afternoon will definitely not have the same effect. While Brun's vocals are not an acquired taste, they do take some time to really eat their way into your soul the same way as her melodies and interpretations do, but it's worth the time and effort. Any artist that can cover Cyndi Lauper's 'True Colors', Alphaville's 'Big in Japan' and Arcade Fire's 'Neighbourhood #1 (Tunnels)' and not have you immediately thinking of the more familiar versions must be doing something right. The handful of new recordings should be temptation enough for those who already know the unique talent that is Ane Brun to want to add this comprehensive collection to their shelves. For those yet to discover this artist who really is in a class of her own then 'Songs 2003-2013' is the best place to start. It's a perfect taster for Brun's distinctive and original musical vision. Then, as there are only two tracks from the superb stripped-down 'Sketches' album on this collection, make that your next purchase even if it's only for another version of the gorgeous ode to Gillian Welch which appears in its 'Changing of the Seasons' mode here. *It should be noted, however, that Brun has never made the same album twice. Even on 'Sketches', which featured stripped down versions of her 'Changing of the Seasons' album, Brun took the songs in a completely new direction.
Track Listing:-
1
Humming One Of Your Songs
2
Are They Saying Goodbye?
3
My Lover Will Go
4
To Let Myself Go
5
This Voice
6
Song No.6 (feat. Ron Sexsmith)
7
Rubber & Soul (feat. Teitur)
8
The Dancer - Live
9
The Puzzle
10
The Treehouse Song
11
Changing Of The Seasons
12
Gillian
13
Don't Leave
14
True Colours
15
Big In Japan
16
Ten Seconds - Sketches Version
17
My Star - Sketches Version
18
Sleeping By The Fyris River - Live
19
The Fall - Live
20
Don't Give Up (Peter Gabriel feat. Ane Brun) - Peter Gabriel
21
Do You Remember
22
These Days
23
Worship
24
One
25
Oh Love
26
Undertow
27
Du grater sa store tara - Norweigan Version
28
Alfonsina y el Mar
29
This Voice 2013
30
Feelin Good
Band Links:-
https://www.facebook.com/anebrunofficial
http://anebrun.com/
https://www.youtube.com/channel/UChihnFNbUit9rhVXCNeTsrQ
https://www.instagram.com/anebrun/
https://twitter.com/anebrun
Label Links:-
https://www.facebook.com/Balloon-Ranger-Recordings-AB-103828773039259/
Pennyblackmusic Regular Contributors
---