---
published: 25 / 5 / 2013
---
intro
Nick Dent-Robinson chats to much acclaimed singer-songwriter and rising new jazz talent Rebecca Poole about her career
A smouldering English rose; Britain's own classy Norah Jones; one of the most exciting new classic jazz talents...these are just a few of the accolades the national press have heaped on singer-songwriter Rebecca Poole since she first came to their attention a couple of years ago. Rebecca's pop-infused, sultry, retro-style jazz singing has been captivating London audiences and she has made some chillingly brilliant records too. She sings in the lower clef, dreamy and seductive but with a brightness and bounce that puts a smile on anyone's face. There are hints of Nina Simone, Corinne Bailey Rae, Sade and even Amy Winehouse in her work. Undeniably jazz but utterly accessible with contemporary overtones, Rebecca's music has impressed some big music names. She has sung on three occasions as Andrew Lloyd Webber's guest at his home near Newbury, has entertained Mick Jagger, Ronnie Wood and Richard E. Grant and is a regular at Ronnie Scott's in London. Rebecca has also performed at the Royal Albert Hall, at a prestigious Barbados jazz festival and with an RAF band at Wembley Stadium. Another fan is world-renowned artist Jack Vettriano who invited Rebecca to sit for him for several portraits, having been "inspired" by her music. All of which seems a long way from Rebecca's rural upbringing as a farmer's daughter at a cottage on the fringe of the bluebell woods close to the village of Nettlebed, near Henley-on-Thames. Relaxing in her cosy flat in West London's fashionable Notting Hill where she is surrounded by her own paintings, an array of interesting photographs, art prints and a magnificent antique horn gramophone – Rebecca, now in her early thirties, spoke about some of the highlights from that career journey. "I loved my young life on the farm in Oxfordshire where my parents still live", Rebecca began. "The estate belongs to the Fleming family and Ian Fleming, the creator of James Bond, was born and raised in the big house nearby. I always dreamed of being a Bond girl. I'd love to be a Bond girl even now. Maybe there's still time! Actually, I did record a Bond song many years later – for 'Quantum of Solace'." "Thinking back, it was a really happy childhood with my younger sister and three older brothers. In a big family like that you have to battle for attention – which is why I blame them for me still being a show-off now! Two of my brothers became professional musicians in a band called the Parade. For a while they were signed to EMI. My mum sang a bit at home and my parents loved music plus I have an aunt and uncle who play gypsy jazz professionally too. So there was always music in the family. But my big interests when I was young were gymnastics - I can still do a mean back-flip - and art plus writing poems or stories. I always loved words and expressing my feelings through lyrics. I liked using two cassette players to record a song on one before using the other to record the harmony. Then I'd layer up multiple parts, swapping back and forth. It was a way to use the vocal recording as a musical tool really – which fascinated me. At that stage I couldn't play any musical instruments – learning the guitar came later. Although I enjoyed junior school and my time at Gillotts School in Henley-on-Thames, I did tend to zone out a bit when I wasn't doing something creative or having fun making other kids laugh." "Then I went to Henley College to study art - painting - plus English and media. I didn't do a music course as I probably should have done. But my passion for music was strong which is why I became interested in making music videos. When I left Henley College I was considering a career in TV production. I managed to get various jobs – including working on 'Ant and Dec's Takeaway' at LWT. I was also doing commercial modelling to help pay my way." By now Rebecca had become interested in jazz. "It started when I was thirteen and heard the song 'Feeling Good' by Nina Simone," Rebecca recalled. "I just thought it was so beautiful and her voice with its unique, sad but bittersweet quality, really appealed to me. I bought her album and from there I started to listen to Ella Fitzgerald, Peggy Lee, Julie London. I really felt an affinity with that earlier era of jazz. At one level maybe I felt I could sing a little like that – but it was much later before anyone else recognised that. Initially I just sang privately – and then, gradually, to a few friends just locally around Henley. Then, out of the blue, one of those friends, Amy Lord - daughter of Deep Purple's Jon Lord who lived near Henley – suggested I go out to Zermatt in Switzerland to sing with people she knew in a band there. It seemed a great opportunity so off I went for the winter's skiing season." "It was one of the best experiences of my life. In the winter Zermatt attracts some of the best musicians in Europe. I learned so much there about performing and made so many great friends. With the apres-ski crowd, there was always a lot of interaction and banter with the audience which I loved. There was a great jazz venue in Zermatt called Moods. I started to go along there in the late evenings to sing a jazz set. That was what I enjoyed most – and I discovered I could sing various styles of jazz quite well. Really, this was my apprenticeship, and where I gained the confidence to be out on a stage with a live audience. I'll always be grateful to Amy Lord for that opportunity." By the time Rebecca returned to England she was clear she wanted to pursue a career as a jazz vocalist. She networked hard and contacted many London venues, gravitating towards jazz clubs. Soon she had met and impressed James Pearson, the musical director and house pianist at the world-famous Ronnie Scott's. Rebecca has performed there ever since, relishing the authentic, vintage feel of the club – and meeting top international jazz performers. James Pearson is a great admirer of Rebecca's singing and song-writing. He has helped Rebecca with innovative arrangements of her songs - including for her 'This is the Song' composition which she performed with the RAF Central Band at an England soccer international at Wembley Stadium to support the serviceman's charity Help for Heroes." "I had wanted to write a song to remind the younger generation of the sacrifices made by servicemen in the two world wars...and the sacrifices that continue to be made by British forces fighting overseas today," Rebecca explained. "Having older brothers, I watched a lot of war films when I was growing up. They liked the gunfire and I liked the romance. I think it is really important to keep new generations aware of what has happened in the past and what is happening now, plus what is possible and what must be avoided. I feel sometimes we all take our freedom for granted. It is good to feel grateful." "I'd listened to Vera Lynn and been inspired by her song, 'We'll Meet Again'. So I wrote a modern-day remembrance song. James Pearson at Ronnie Scott's really liked it, and thought it would be great played with a big military band. So he wrote a wonderful arrangement for me. I then took myself off to RAF Northolt to speak to the band leader there – a guy called Rob. He loved it too and immediately agreed the RAF Central Band would record it with us. There was a lot of red tape to overcome, but we ended up making the record in a huge hangar at Northolt one day with James and a film crew plus the whole RAF Central Band." "After that we were invited to perform it at Wembley. It was an overwhelming experience walking out on the red carpet to sing with forty uniformed service people in the band. I was nervous in advance, but once I was out there on the pitch I could sense the buzz of excitement from the huge crowd and I felt fine. It was a wonderful thing to have experienced, and the record has helped raise quite a bit for Help for Heroes." By now Rebecca was performing regularly at many of London's top jazz venues, and she had also made a series of recordings with Oxfordshire composer and producer, Guy Dagul. "Guy is incredibly talented and I learned so much from him. He saw the potential in my voice and knew it was right for performing jazz in a retro style. He was also very positive about my poetry and my song-writing, and that meant a lot to me. With his classical training in music, Guy helped me understand how to make the most of some of my ideas for songs. Some of the favourite tracks I have recorded were done with Guy in the studio at his village home – including that James Bond number and 'Whatever Happened to Romance' which Jazz FM chose as their record of the week." Later Rebecca was to start working on a new album with her current producer, Andy Wright. He is well respected throughout the music industry, and has recorded Van Morrison, Jeff Beck, Mick Hucknall and Simply Red, the Eurythmics, Luciano Pavarotti, Imelda May plus the actor/singer Peter Grant with whom Rebecca has sung at various venues including a recent jazz festival in Barbados. She is supported by a talented band including pianist Danny McCormack who has played with Tom Jones, Van Morrison, Roy Wood and Tony Christie. "Working with Andy has been really uplifting for me. He is so clever and imaginative, and has inspired me to think outside the box in which we can sometimes find ourselves when we are song writing. I'm very excited about the new album we are doing which should be released at the end of this year. I love the fact that vintage is currently very fashionable...vintage clothes, vintage hairstyles, retro living. Live music is in vogue again too – the radio stations are increasingly playing live bands which is encouraging. I hope soon people will tire of the current craze for instant everything – from fast food to karaoke and the overnight celebrity of so many talentless people. There are so many truly gifted, incredible artists out there who are simply being overlooked. Anyway I am delighted that the forties/fifties styles I love are now so popular." Meanwhile, alongside her regular appearances at a range of clubs and other jazz venues around London and elsewhere in the UK, Rebecca has performed at the Royal Albert Hall, at Cadogan Hall live for BBC Radio 2, at the London Lifestyle Awards, and for three successive years she has been invited to sing for Andrew Lloyd Webber at the annual charity polo event he holds each summer at his home near Watership Down, Newbury. There was also another occasion when Rebecca found herself singing in front of Sir Mick Jagger, Ronnie Wood and Richard E. Grant. "It was funny how that happened," Rebecca recalls. "I was doing a concert one summer's day with a producer friend called Matt Clifford at Petersham House in Richmond, Surrey. It is a lovely setting. Anyway, I was just standing there on the lawn in my red concert dress admiring the beautiful gardens when there was this tap on my shoulder. I turned round and there was Mick Jagger. He introduced himself, 'Hello, I'm Mick...' which was amazing - though a bit surreal as I did actually know who he was and his voice would have given him away before I turned round and saw him! He chatted a bit and he explained he was going to watch a Brazilian football match on the TV in the house – his son is Brazilian. Well, the TV room was next to the big room where I was going to sing so, although I am not the biggest football fan, I joined him for a while to see the match. It seemed rude not to! Then, when it was time for me to sing, Mick said he'd come and watch – which he did, along with Ronnie Wood and Richard E. Grant. So that was quite a nerve-wracking experience. Afterwards he and the others had dinner with us and Mick insisted I sit next to him...he likes the blondes, I think! Anyway, it was an evening to remember – and he was just so charming." On another occasion Rebecca caught the eye of world-renowned artist, Jack Vettriano. She was at a book-signing in Oxford when he asked her if she would sit for him. "I had always admired Vettriano's art...the passionately charged romantic stories he portrays with their underlying darkness. So I was thrilled when he wanted to paint my portrait. Then, after he had listened to some of my songs, Jack told me he found them inspiring, which was so flattering. We have become good friends and he has painted several pictures of me now. Of course I can't afford to buy one - though he was kind enough to give me a print." Rebecca's life these days does sound exciting. Does she have any regrets or ever yearn to be back in her quieter, former rural existence? "You know I do often miss the countryside – more than you can imagine. But I go back regularly to Oxfordshire, and really relish those long country walks, and all that fresh air I so enjoyed when I was young. I have few regrets. I have always loved life with all its ups and downs, challenges, romance and adventure. Maybe sometimes I should have been more disciplined – like learning more about reading, writing and arranging music or playing more instruments. But I have always enjoyed living for the moment and making the most of each day. Friends and family are really important to me...one of the wonderful things about this life is keeping in touch with others I have known along the way and seeing how we have all learned and improved in what we do." "I still have lots of plans for new things - for example, we are at the Edinburgh Festival this year with a show called 'Vegas Underground'. It is like a New Age Rat Pack performance with me singing alongside Peter Grant, sharing songs from the 1930s to the 1950s plus some of my original songs which have a flavour of that era. We will invite guests on to the stage – including Deana Martin. It will be a lot of fun and something very different. There's just so much I still want to achieve - but there's plenty of time for that." For more about Rebecca Poole, visit www.rebeccapoole.com. The second photograph that accompanies this article was taken by Rob Percy.
Picture Gallery:-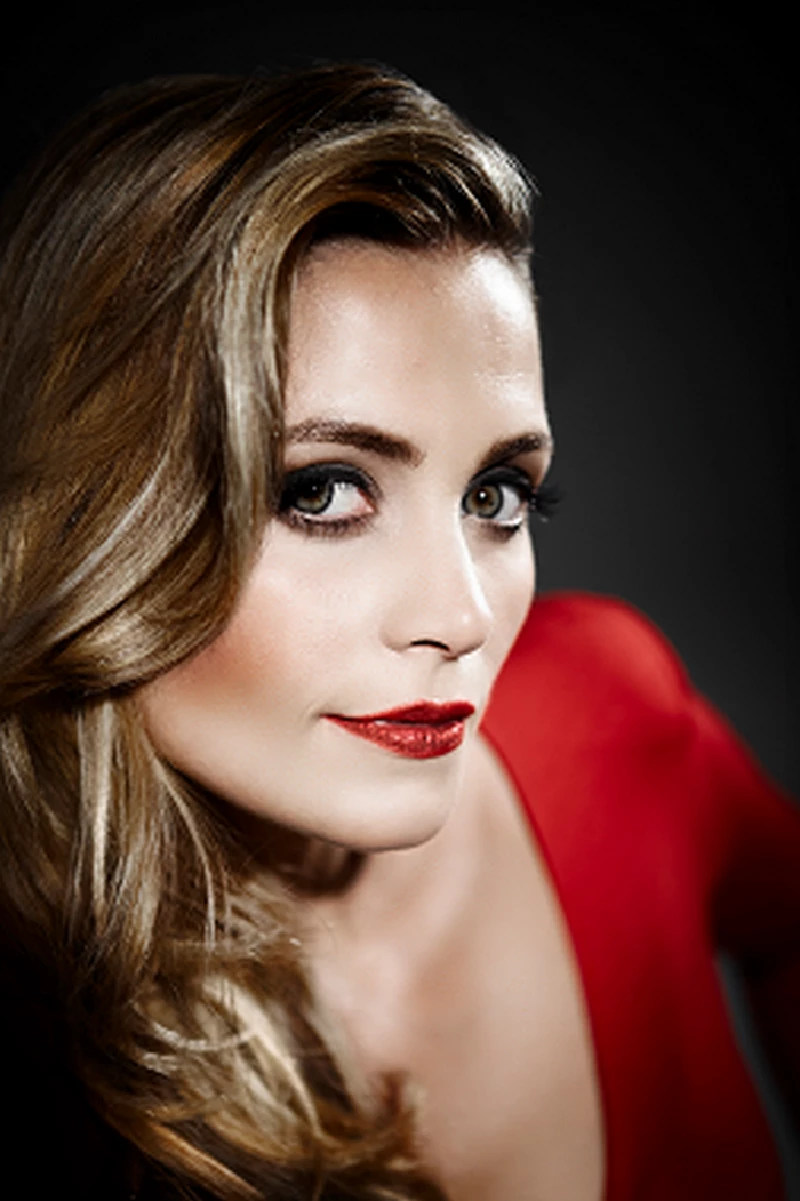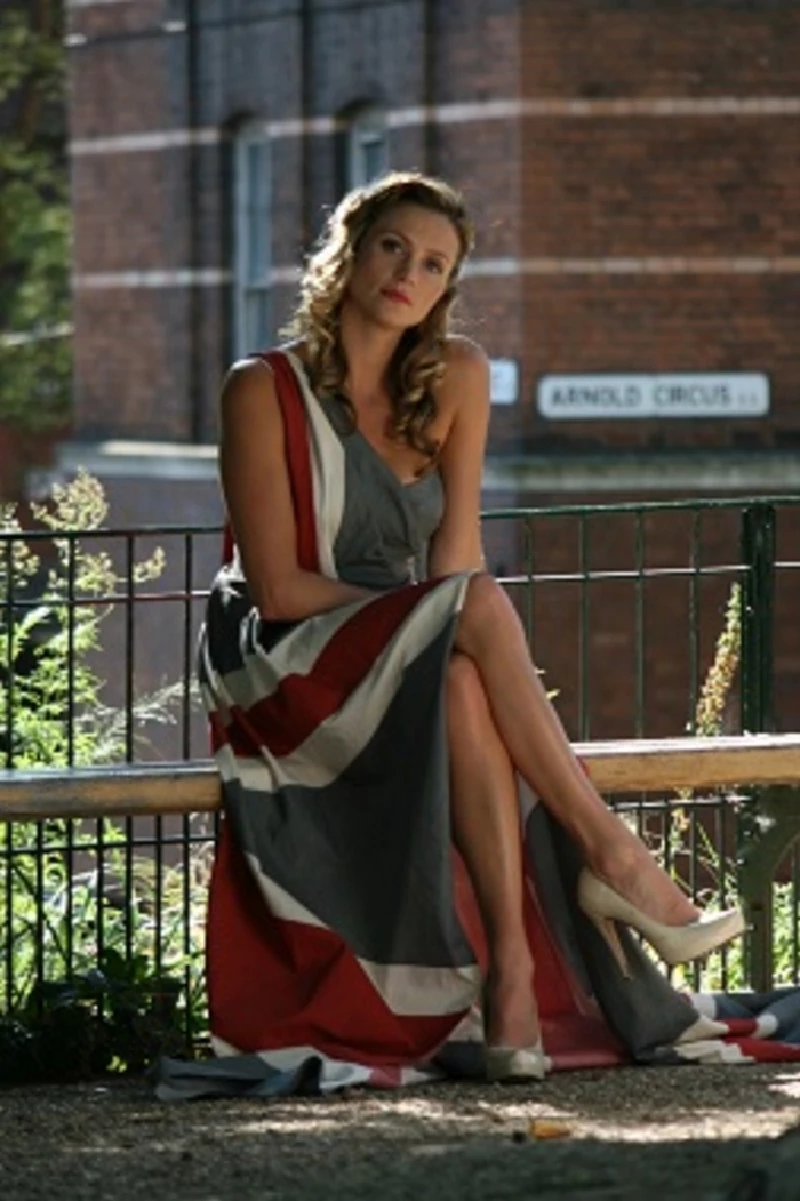 related articles
---
Purdy: Live Review (2018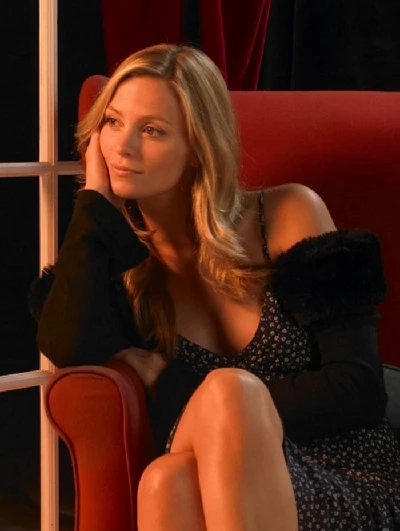 Nick Dent-Robinson watches Purdy, the new name for Oxfordshire singer-songwriter Rebecca Poole, play a stunning set of jazz classics and her own material in a homecoming gig at the Corn Exchange in Wallingford.
Pennyblackmusic Regular Contributors
---