---
published: 24 / 1 / 2013
---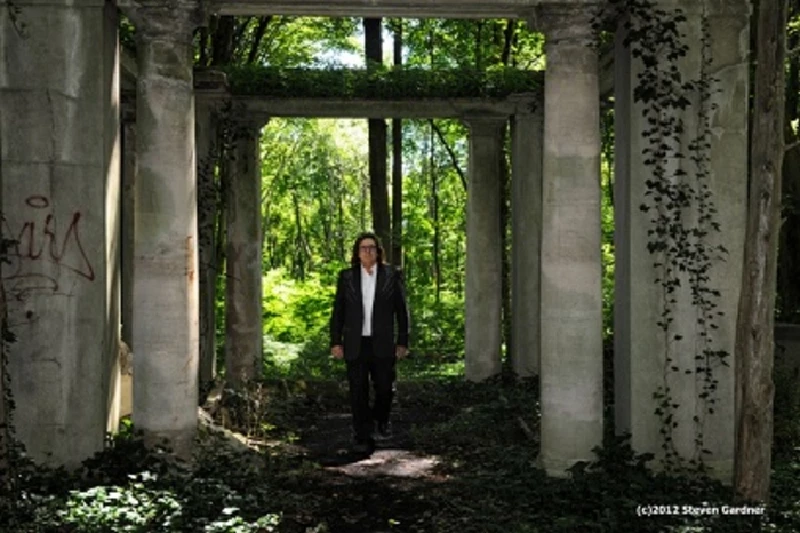 intro
Liverpool-born 60's icon Billy J. Kramer speaks to Lisa Torem about his first album in thirty years and campaign to elect his and the Beatles' manager Brian Epstein into the Rock and Roll Hall of Fame
Billy J. Kramer, whilst being managed by Brian Epstein, was a teenaged heartthrob and pop singer in the 1960s. According to the Liverpudlian, this era was one of the best in pop culture history, although the onset of his early fame was often a challenge. He scored hits in the US and UK performing and recording Lennon and McCartney tunes written especially for him, like 'Do You Want to Know a Secret?' and 'Bad to Me' and now, after a 30 year hiatus from recording, has just recorded an album of stylistically diverse, mostly original songs, including the prophetic 'Something Feels So Right,' the country-spiked 'The Story of My Life,' the homage to Native American culture, 'Sunsets of Santa Fe', the swirling guitar-driven title song, 'I Won the Fight,' the revelatory 'Memories' and the Lennon-penned 'I'm in Love,' previously recorded by The Fourmost and, on the recording, given new life with Billy's down-to-earth and energetic style. This year, besides unleashing the new album, he plans to share his recollections of the early days of the legendary Merseybeat sound at intimate venues in the UK. Billy J. Kramer's history and list of colleagues is unique – the "J" in his name was suggested by none other than John Lennon – yet fame does not seem to have changed his essential character. Although Billy has fond memories of his hometown, he left the UK and relocated to New York in the 1980s. He has expanded his musical range and broadened his interests. Yet one dream has remained constant: making sure that his musical mentor and manager, Brian Epstein, is not forgotten. In an interview with Pennyblackmusic, Billy J. Kramer explained why his relationship with Epstein is unforgettable, why the international music community should honour his former manager and how he feels about his legacy in the industry. PB: Hi Billy. It's great to catch up with you. You were born during World War II on Merseyside in the heavily bombed town of Bootle and were the youngest of seven children. This must have been a difficult time for your family. How did you survive those early years? BJK: How did I survive? Well, I was a baby. All I can remember was that at three years of age, I was waking up and my parents told me that we were in this air raid shelter in the back yard, and every night the sirens would go off and that was it. I just remember walking in the street and everybody running out of the house shouting, "It's D Day!" I just remember that, really, and the after effects were that things were very tough. There was a shortage of food - you didn't have a big choice. When I was a kid it was a big thrill to go to the movies on a Saturday morning with two ounces of candy. But all through that, I was happy, because obviously I didn't know anything about it and what you don't know doesn't affect you. So I weathered that storm and that was it. PB: Were the other members of your family musically inclined? BJK: No. No, they weren't actually, except for my father. My father was a drummer boy in the army, and he played one-string fiddle and piano. PB: And when did you start singing? BJK: I can't remember (Laughs). I was always singing. My niece, at one time, lived with us with my brother and his wife. When I was a little kid, my mother used to put me on the table with my niece, Linda, and we'd sing songs and act a fool. I remember my father pushing this piano with some friends the length of the street. He borrowed it from somewhere because we didn't have one and he carried it in the house. It was Christmas time, and all of the neighbours were in the house, and my father was rattling off all of these Liverpool songs of the day. It was a great atmosphere. At school I sang a lot and I used to get told off. I'd be in the art class or geography or something like that, mostly in the art class – I'd be trying to paint something - and I'd be singing away. They used to tell me off for it. The choirmaster of the school walked around the class one day and was picking out kids to sing in the choir. He picked out me and I was very surprised. I sang in the choir and we used to do choral festivals, like Blackpool and Southport, competitions against other schools. I remember singing in the Ideal Home Exhibition in Belle Vue, Manchester. PB: How did you first come across Brian Epstein? BJK: I started to do gigs at the same shows as the Beatles and lots of other groups in Liverpool. We used to play The Cavern and The Majestic Ballroom, Birkenhead, and The Tower Ballroom, New Brighton. A paper called 'Mersey Beat' ran a competition for the twenty most popular bands. The Beatles came top and a fellow named Lee Curtis came second. I came in third and I was non-professional. And I sort of built up a good following in the evenings after work, playing the same gigs as everybody else. There was a presentation and an awards ceremony in The Majestic, with Brian giving the prize of a tour of Scotland to the highest-ranking non-professional, which I had to decline due to my day job. Shortly afterwards the manager I had said, 'Do you fancy going over to Liverpool on Saturday for lunch?' I said, 'Yes' and we walked into this restaurant where, to my surprise, Brian sat, and my manager said, 'I can't beat around the bush. Brian would like to manage you.' (I'd met Brian before at gigs and said hello.) PB: How did he strike you? BJK: I was just very working class and I detected right away that he came from a different background than me. He was very well put together in his dress and his manner. He was, I would say, cultured. He came across as very refined. PB: Cilla Black, who Brian also managed around that time, had said that: "At the time nobody wanted to know anything about Liverpudlians. It was a bit of a handicap to anybody who did come from Liverpool because of the way they spoke." Did you feel the same way? BJK: It is very funny because I found that the first time I went to London people would be very polite and very nice. And, as soon as I told them I was from Liverpool, their attitude changed. I don't know why, but I felt that there was a stigma about people from Liverpool. and I didn't think it was an advantage at one point. PB: So would you say that Brian acted as a positive liaison for you and his other clients because of his background? BJK: Absolutely. PB: Now you charted quite well with several Lennon-McCartney tunes and then, though you could have recorded another Lennon-McCartney tune, you might have been at a crossroad. You chose to record in 1964 a co-write by Mort Shuman, who had also written 'Viva Las Vegas' for Elvis and 'A Teenager in Love' for Dion. Shuman's song was 'Little Children.' Was that a difficult choice at that point in your career? BJK: What happened to me was that I did a show at the London Palladium and I was riddled with nerves. I didn't want to do it and I told Brian. I was very unhappy that I had a record out and it sort of fell away after that performance. I felt, who am I? I've been in show business for five minutes, and I'm walking on the stage where people like Frank Sinatra and Judy Garland and all of these wonderful stars had been, and I felt very intimidated and very overwhelmed, and I just had this desire that came to me that I had to come up with something very special. And, believe it or not, I must have gone through a thousand demo discs when I was at a friend's cottage and 'Little Children' just popped out. I said, "That's it." It was just Mort Shuman on the piano singing very badly, but I felt it was a hit song. I just did, but I didn't know how to approach Brian. And the publisher said to me, "What are you going to do? Are you going to do this song, or what?" I said, "Just send it to Brian." I went to Brian's office one day and when I went there he would say, "Who's going to be number one this week, Billy? What's your opinion?" And I'd give my opinion and sometimes he'd be annoyed with me (Laughs). We were like a family and if I said, "Gerry (Gerry Marsden, of Gerry and The Pacemakers) wasn't going to be number one, probably somebody else," he'd give me a look. Brian played me the song, 'Little Children' which, unbeknownst to him, I knew inside out. I said I would take it home and give it a listen. And then when it came time for us to do our next recording session, there were some other songs that I had and I just said, "This is the one I want to do." I don't think he was in favour of it. I don't think anybody was. PB: Why not? It's a great tune. BJK: It was the only song I ever felt was going to go to number one for me which it did. Maybe it was just a lucky break, but I did stand my ground recording the song. PB: Brian handled about seven acts. Do you believe he handled all of the acts with the same degree of professionalism and fairness? BJK: Yes, I do. To give you an example, he would come to my shows - he wouldn't say he was coming - and then he would come in the dressing room afterwards and say, "Why did you sing this song? How come the way you announced it wasn't right?" And he would critique very positively. He would always show up on birthdays. He was a very thoughtful man. After my mother passed, if he was in Liverpool he would call up my father and take him out to dinner. He always sent Christmas cards to my family. He was always at my birthdays. You don't hear that kind of stuff about him. I feel very sad, and I don't know how the man who brought the biggest band to the world is a forgotten man. If it wasn't for Brian, the Beatles could have quite easily been overlooked because people didn't come to Liverpool looking for talent and there were no recording studios there. People had to go to London. I saw Brian some evenings when obviously things hadn't gone well and I could see he was beaten and down, but he kept pounding the pavements. To me, the Beatles brought so much wonderful music to the world and so much happiness and they changed the world, and if it hadn't been for Brian that could well have not happened. He should be in the Rock and Roll Hall of Fame, which is something I've been campaigning for, for the last eight months or a year. PB: So why hasn't this happened yet? BJK: I don't know. I have no idea. That's why I sat down and wrote this latest tune of mine. PB: I'd like to get back to that subject in a moment, but let's talk about more of the sound that came out of Liverpool back in the 1960s first. You were one of the leading artists in the Mersey sound. Do you think Brian shaped that sound or do you think he was reacting to the sound that was out there on the streets already? BJK: I think he was reacting to what was on the streets already. He'd obviously seen me and he'd seen the Beatles. PB: How would you describe that sound? BJK: To me, it was just rock and roll. Wherever people played, that was it. I don't like to put name tags on it. The Beatles, when they first started, it was all cover versions. I always felt that we recycled American rock and roll music and sent it back to them. PB: Brian asked the Beatles to bow after they performed and to dress a certain way. Did he give you similar advice about how to create an image? BJK: Yes, he did. What a lot of people don't know is that I used to be very flamboyant and wear flashy clothes, gold lame suits and pink lame suits. The first meeting I had with Brian, to discuss my career, he said, "Billy, I'm going to put away the Christmas tree." We went out to London and he picked out clothes for me. PB; He had once wanted to be a designer, so he clearly had a talent. BJK: He went with me to Dougie Millings, who was the tailor for the Beatles and other people in show business even well before the Beatles He said, "This is what I think you should wear." At the London Palladium I went out and had a suit tailored by Dougie Millings, and on the day of the Palladium he walked into the dressing room and he said, "No. This is the Palladium. This is what you wear here." PB: I can't imagine that Brian won't be inducted with all this positive energy I'm hearing. But when it happens, who would you like to see induct him? BJK: That's the question I couldn't answer. That's something I've never thought about. Let's put it this way. If it were me, I'd be absolutely honoured. But I don't care who does it, as long as he gets in. PB: Now I hear there are several biopics in the works, a comic book and funds are being raised to build a statue for Brian. Why is this happening now, and with all of this happening at once do you feel the genuine memories of Brian might get lost in the shuffle? You sound very sincere about representing the authentic Brian. BJK: There's always this thing about Brian being gay. It's crazy. I was saying to somebody yesterday – there was this question that John Lennon went off on a vacation with Brian and everybody thought that something went on. It's funny. I came to New York with Brian and nobody ever asked me that question. He went off doing his thing. I went off doing my thing. And that was it. What Brian did in his private life was his business. I never thought of that other side of him. Being gay back then must have been horrific when you think about it, to be in the closet and be afraid. It must have been terrible. People are people. That's the way I look at it. I believe in gay marriage. PB: It's very unfortunate that Brian had to go through what he did at that time. Ironically, shortly after his death, many of the laws regarding homosexuality changed. Billy, let's talk about 'To Liverpool With Love', which is the first single off of your first studio album in three decades. One line is: "I rode the rock 'n' roll roller coaster and was lucky to survive the ride." I'm guessing that's autobiographical? BJK: Yes. PB: Why? BJK: I'm in recovery. I've been in recovery for 27 years, luckily. PB: Recovery from… BJK: Alcohol and whatever was going at the time. That's why I came up with that because I feel very fortunate that some of the situations and the way I was with alcohol…it's a wonder - and every day I thank God that I'm still alive. PB: And so many are not. BJK: I think of all the people that I knew who are no longer with us. People thought of me as a guy singing these nice pop songs. It was very difficult for me in the beginning. I didn't start off being a singer in a band. I started off as a guitar player. I was pushed to the front when my guitar was stolen. I had no ambitions to be successful the way I was. It was very difficult in the beginning. PB: Are the other songs on the album similar in terms of that passion? BJK: I've got all different things. One day John Lennon came into the studio and said, "I've got a great song. We just threw a backing track down and never ever finished it." I thought that's one song that I'd like to finish the way John would have liked it to be. PB: What's the name of this song? BJK: 'I'm in Love'. Obviously, the title song is 'I Won the Fight.' Another song is 'You Can't Live On Memories', and then there is 'Sunsets of Santa Fe,' which is about my feelings about Santa Fe. PB: Which is where you have another home. Who are the songwriters on this album? BJK: Mostly me. Some of them were co-written. There are also songs, believe it or not, I recorded, but never put out years ago. I thought 'I'm in Love' never got a fair chance, and that I would do it again. I did that on a couple of songs as well. PB: Are you also playing guitar? BJK: Yes. I stopped playing for many years, but started playing again about a year ago when I said to my wife, "I'm going to buy a guitar," and she said, "I bought you one, twenty-five years ago and you never played it." And I said, "I never had a guitar that I liked myself." And I just started to play every day, and funnily enough, I wrote this song about my feelings about the past and how I am today. I wrote that and then I wrote, 'To Liverpool With Love' and 'Sunsets of Santa Fe'… PB: The songs you sang in the 1960s, as we discussed earlier, had very innocent lyrics. How do you feel about some of the more suggestive lyrics on the airwaves today? BJK: I don't really get it. There's always been good and there's always been bad. I don't think I'm old-fashioned in saying this, but I don't think that all of the songwriters around today have the same depth as the people in the 1960s – I think it was the greatest period in rock and roll history. I mean there were so many great writers. I listen to some of the songs today – a friend asked me to write a song for his daughter. And I said, "Play me all the songs that you like." And I felt that lyrically, it's gone backwards. There's no Mort Shuman, there's no Burt Bacharach, there's no Ellie Greenwich. There was a lot more in the songs of the 60s. PB; You've lived in New York since the 1980s. What feels more like home, the UK or the US? BJK: Obviously, it is home, now. It is home here, but I love going back to England. I love going back to Liverpool. It has a certain vibe about it that I really miss. I was there about two years ago with my family. We did some shows with my band who had never been there before, guys who had played all over the world but they were so fascinated with the Liverpool thing and we had a great time. It was fabulous. There's a vibe in Liverpool, there's a vibe in New York, I really like Santa Fe. I'm very into the cultures of the Native Americans. But Liverpool people have a great sense of humour and are very upfront – very what you see is what you get. I still have family there. PB: In speaking to you now, I sense that expressing gratitude is really important to you. But so many people forget those that offered support in the early years. Why is celebrating Brian Epstein so important to you? BJK: Because I just look back on my life, and I'd never really sat down and thought about what I'd done. I just went with the flow of things. I never thought about the great things and the great people I'd met. I used to go to a farm in Southampton and befriended a farmer and his family there. This is where I used to go away when everything got too much for me. And there they became like my second family. I have friends like that. It was wonderful to go away to the farm and help them when the sheep had baby lambs. I was very into that. It's a side of me people don't know. I also felt that people thought I recorded a couple of pop songs – he was just this Northern kid who was looking to do a couple of Lennon-McCartney songs and that was it, and I thought to myself, "There's more to me than just that." PB: If you could relive one day in your life, what day would that be? BJK: The day I found sobriety, without which I would have nothing. PB: If you could speak to Brian, what would you say? BJK: I would just say, "Thank you for everything." Brian was a great person. I was thinking recently about when I was going off the rails and drinking. I was eating a lot of rich food, which I'd never done before and I blew up like a balloon. I went into his office one day. He was very compassionate and he said, "I don't know whether it's a medical thing, Billy, but you're not looking good," and before there were any rehabs or anything Brian sent me to a health farm and I lost all the weight. I remember going back into his office and everybody applauded me. He was very compassionate and very concerned, and I have to thank him for things like that, which will stick with me forever. PB: Thank you.
Band Links:-
http://billyjkramersite.com/
https://www.facebook.com/Billy-J-Kramer-OFFICIAL-207452142649815/
https://en.wikipedia.org/wiki/Billy_J._Kramer
Picture Gallery:-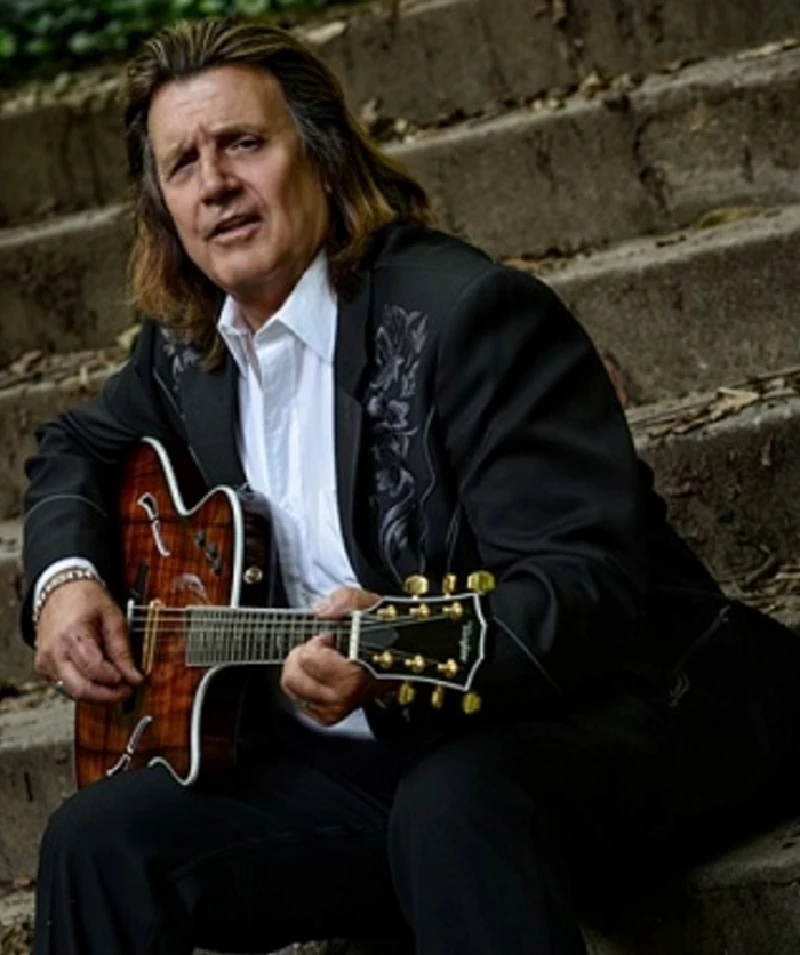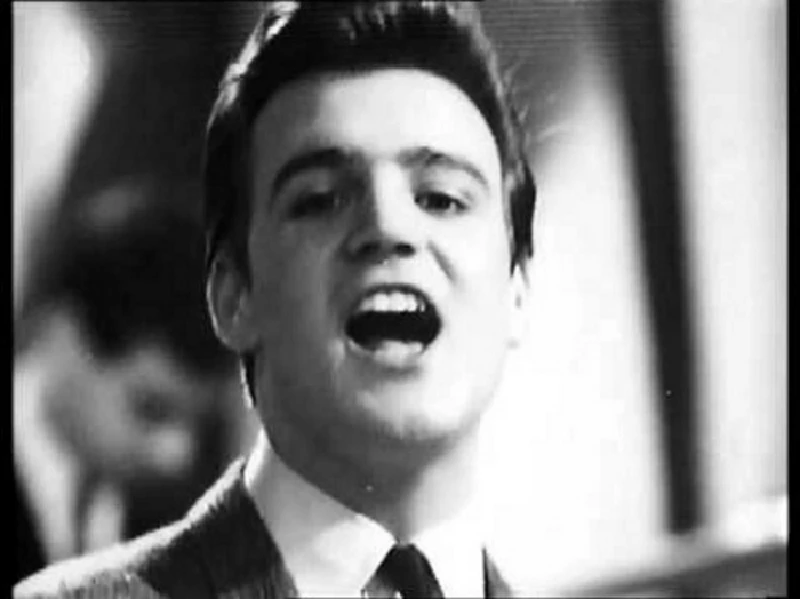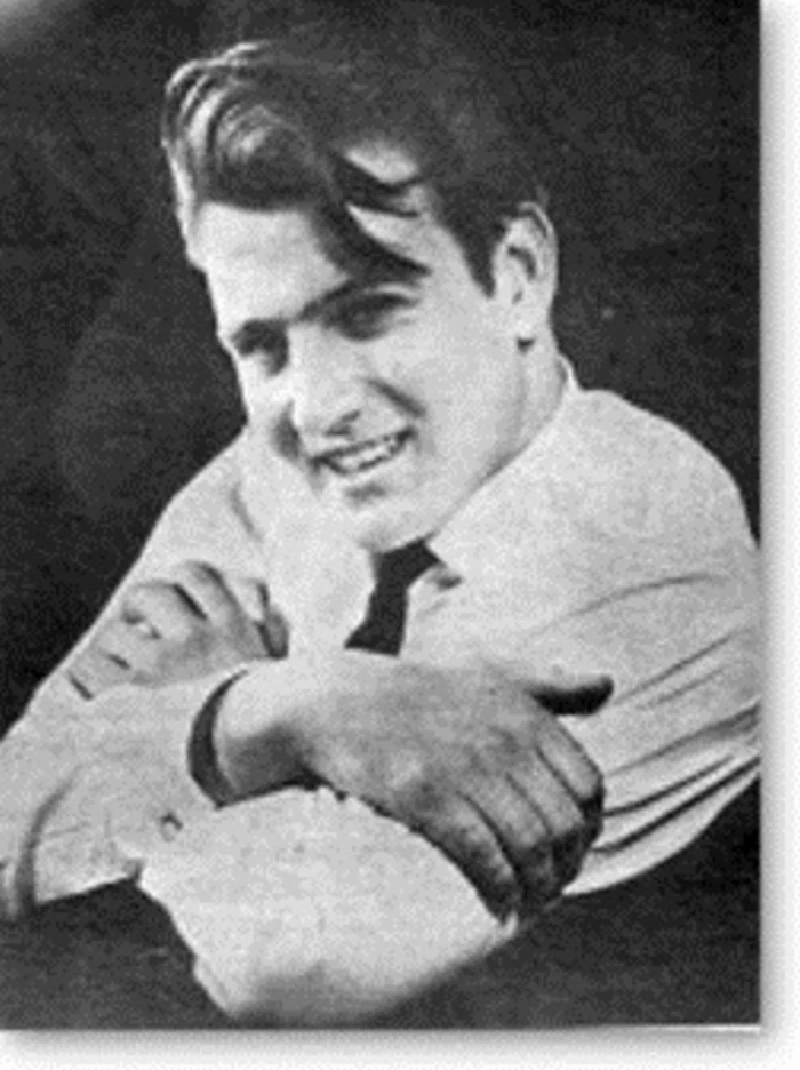 Visitor Comments:-
615

Posted By: mrs jenny Sexton, United Kingdom on 18 Apr 2013
I agree, A true gentleman. Years ago when I used to see him backstage with my mother, Dorothy, I was always struck by his gentle and caring nature. Naturally shy but playful. His memory is affected by his problems, but his kind gentlemanly nature has not diminished. Well done Billy, you overcame where others failed.. Good luck with your new endeavours.... Cousin Jennyxxxx
---
610

Posted By: Gill Gaine, London uk on 27 Feb 2013
I love Billy, he is sensitive and kind, he is truly one of life's Gentlemen, and a gentle man. I saw him on television one evening, having met him in Liverpool, and was a little surprised - I felt he had a problem, and am delighted he conquered it. He too deserves more recognition than he has had. Good luck for the future and more importantly - good health.
---
Pennyblackmusic Regular Contributors
---