---
Waterboys
-

Adventures of a Waterboy
published: 27 / 8 / 2012
---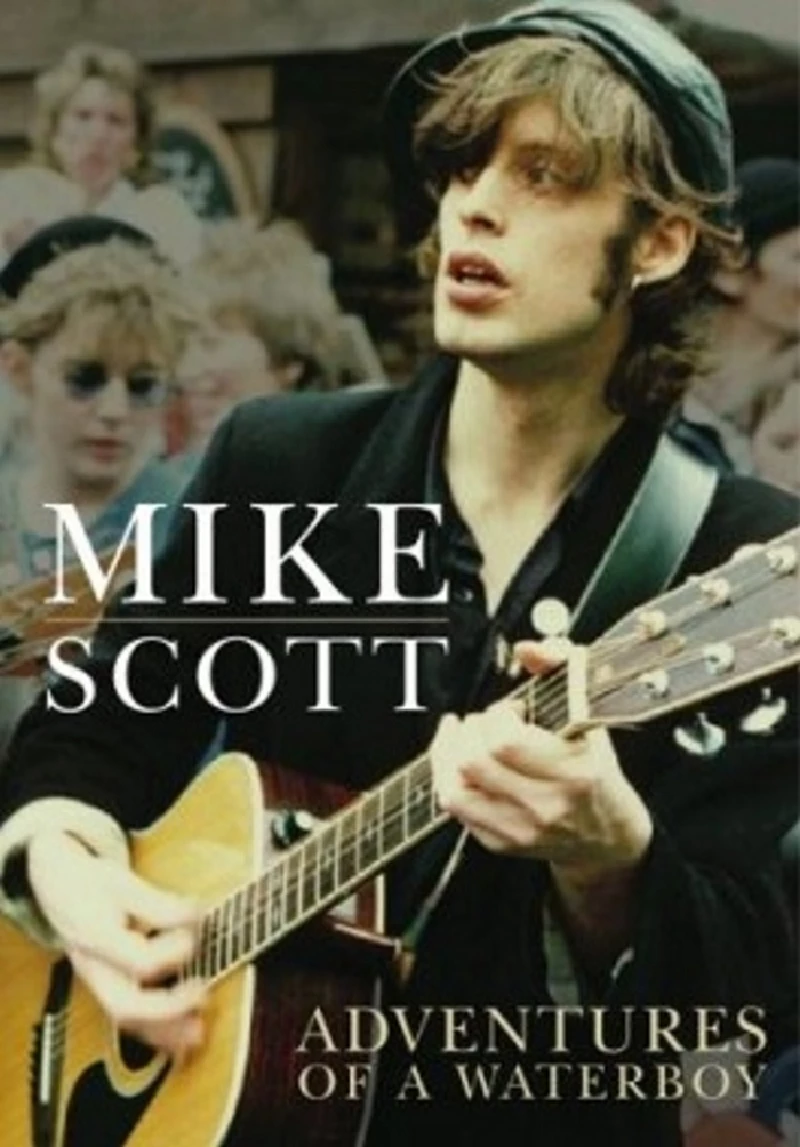 intro
John Clarkson is impressed by the honesty of Waterboys' front man Mike Scott's new autobiography,'Adventures of a Waterboy'
With the restoration in recent years of the Waterboys to en masse acclaim, its front man Mike Scott has come to be seen as one of rock's great mavericks and one-off characters. Astonishingly, however, his autobiography, 'Adventures of a Waterboy', is about failure rather than success. That sense of failure first takes root on the opening page and in 1968 when the young nine old Scott is bawled out by an angry bus driver as he bangs out an imaginary tune on the top deck of an Edinburgh bus. After a move to Ayr, it extends further when his first teenage and terrible punk band meets with total disdain as it traipses around the West of Scotland's faded seaside resorts, hotels and social clubs. As he moves into his late teens and early twenties in the late 70s, Scott, who has turned to fanzine writing, blags for himself an unlikely meeting with his musical heroine Patti Smith, but even here there is a hard lesson to be learnt. His first proper band Another Pretty Face also ends in disaster, when, after a series of promising singles, they find themselves because of their own arrogance and a not-quite-finished and not-very-good album kicked off Virgin, their record label. The early 1980s finds Scott living in the down-at-heel Portobello Road area of London, starting the Waterboys and creating "the Big Music", the epic form of acoustic folk rock which he became first of all known for. As a result of record label politics, poor management and Scott's own stubbornness, the Waterboys, however, fail to crack as expected America with their much acclaimed 1985 third album, 'This is the Sea'. Scott goes on a whim to Dublin in 1986 with his new Irish-born fiddle player Steve Wickham for a week, and then ends up staying in Ireland for six years. It is a golden period for him, as moving to Spiddal in Galway he spends two and a half years recording his masterpiece, 1988's 'Fisherman Blues', which fuses rock, country and folk with Irish traditional music. Even this, however, ends badly when its 1990 follow-up, 'Room to Roam', which moves further into Irish tradition, is poorly-received, and on the eve of a UK tour half of his extensive band including his closest ally, Wickham, all quit. He tries to create a new electric rock version of the Waterboys in New York, but this doesn't work out. He begins a faltering solo career, which finds him attempting to seek enlightment in the spiritual community of Findhorn in the North East of Scotland and limping into the worst sales of his career. The book concludes in the late 1990s with Scott reforming the Waterboys for their 'A Rock in a Weary Land' album with several of its principal figures, including Wickham, who has also fallen on hard times, back on board. Scott comes across as a cocksure, belligerent character, whimsical and self-indulgent, and often the perpetrator of his own misfortunes. Although charming and certainly amusing at one level, he also often proves ruthless in his dealings with others as he chases towards his own musical and spiritual utopia. While he hangs on in the mid-80s to burnt-out and permanently-stoned 'Blonde on Blonde' producer Bon Johnston far longer than he should, despite failing to create anything of any worth together, other find themselves dumped as they out extend their usefulness. Despite sharing a natural bond with Scott, early 'This is the Sea' producer John Brand is sacked for being too "indie" and replaced with the more commercial-sounding Mick Glossop, Shamefully Scott gets his record label boss to do the firing, but this too backfires on him as Glossop, while getting the job done, proves to be not quite the producer Scott wants either. Long-term cohort and "Human Saxophone" Anthony Thistlethwaite, the veteran of five Waterboys albums, is dropped when Scott sees no further place for him. The pair do not speak again for several years. When Scott starts visiting the Findhorn community, his first wife Irene is less than taken with it, and Scott decides he needs to "forge my own trail" and three pages later they are getting divorced. Scott to his great credit never, however, pretends to be anything that he is not. He finishes 'Adventures of a Waterboy' getting back with his old friends and, while not exactly apologetic or contrite, and still at one level as defiant as ever, spiritually calmer, and with a stronger empathy towards others. Scott's book is a brutally honest account of his own failings and inadequacies, and for that totally admirable.
live reviews
---
Royal Concert Hall, Glasgow, 5/10/2003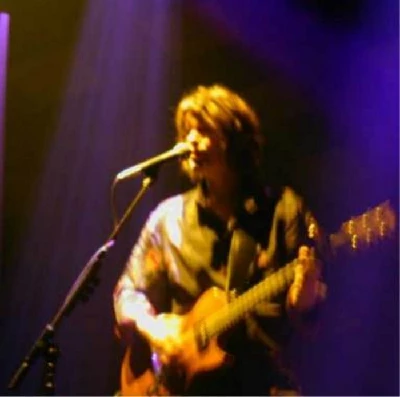 The Waterboys' recent tour has found them playing shows of two halves that consist of both an acoustic and an electric set. In their 21st year, long-term fan John Clarkson finds them never more "complete"
Pennyblackmusic Regular Contributors
---