---
published: 16 / 2 / 2012
---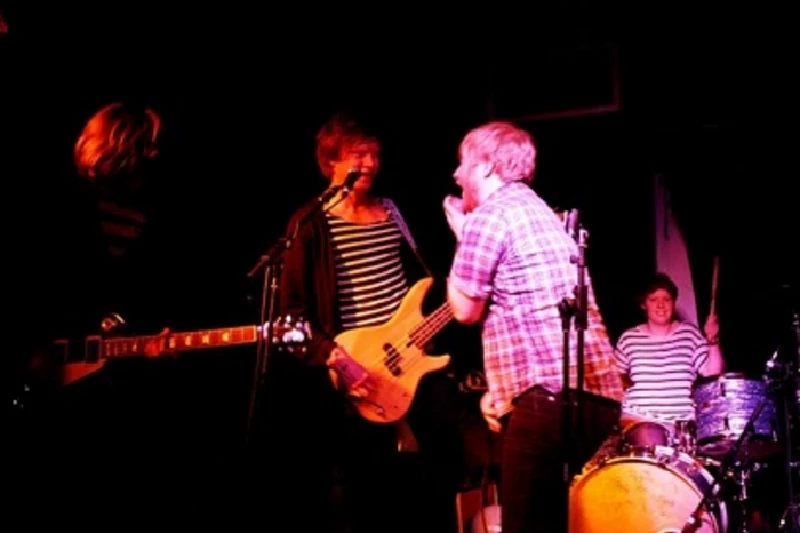 intro
Dixie Ernil finds that Northern indie pop group This Many Boyfriends grasp and replicate the the true spirit of C-86 perfectly in a chaotic, but energetic show at the Deaf Institute in Manchester
Prior to this gig I know very little about This Many Boyfriends other than that they play indie-pop music (though I am yet to hear any of their songs) and that sadly one of their members passed away last year. When they take to the stage, I doubt I have seen a more unlikely forntman than Richard Brooke, a small yet portly young chap with strawberry blond hair and a tired looking jumper. Flanked by beanpole bassist Tom Mellor, who during the course of the gig will pull some bizarre faces, and guitarist, Dan, who (through shyness, nervousness or some misguided attempt to look cool) barely looks up from the floor, it is clear that Richard is not the leader of the new Strokes. Indeed even the inclusion of a female drummer by the name of Laura does not increase their indie-pop Top Trumps hip rating by much. So even before they have played a single note I am fearing the worst, and then BAM are off and within a couple of minutes I am hooked as they charge through the addictive 'I Don't Like You ('Cos You Don't Like The Pastels)' in which they manage to name-check a host of influences including the Go-Betweens (who Richard admits to be his favourite band in a brief chat after the show). Off comes Richard's dodgy jumper to reveal a well worn Velvet Underground T-shirt and suddenly NME's top 100 'Cool List' is looking a possibility. New single, 'Starling', is also unveiled early in the set and is a fitting tribute to their deceased former member, before a couple of rather fine sounding new songs make way for 'I Should Be a Communist'. It's a great track and sounds like an early Housemartins demo with Morrissey guesting on vocals as Richard adds the odd yelp to lines like "I'm too decadent" to stunning effect. Slower song '#1' is equally wonderful and is the closest they come to sounding like a Grant McLennan led Go-Betweens' number amongst their more urgent songs that hint at current bands the Crookes and the Wave Pictures as well as underrated Bristol band from the late 1980's, the Groove Farm. 'Young Lovers Go Pop' is an absolute blast and should be an indie disco standard already, before the set is concluded in comical fashion with Richard finishing singing 'Diaries' in the crowd and not being able to get back onto the stage before the song draws to a close. This Many Boyfriends aren't aesthetically great, they aren't technically brilliant muscians (Laura, for example, plays a very simple but effective beat throughout) and Richard's voice is most definitely flawed, but they are such an absolute joy to see playing live. They have grasped the true spirit of C-86 and replicated it so magnificently that I can comfortably proclaim that, whilst they won't change your life, once you have seen them live they will become you favourite new band for a good while, which is in effect the true essence of pop music.
Picture Gallery:-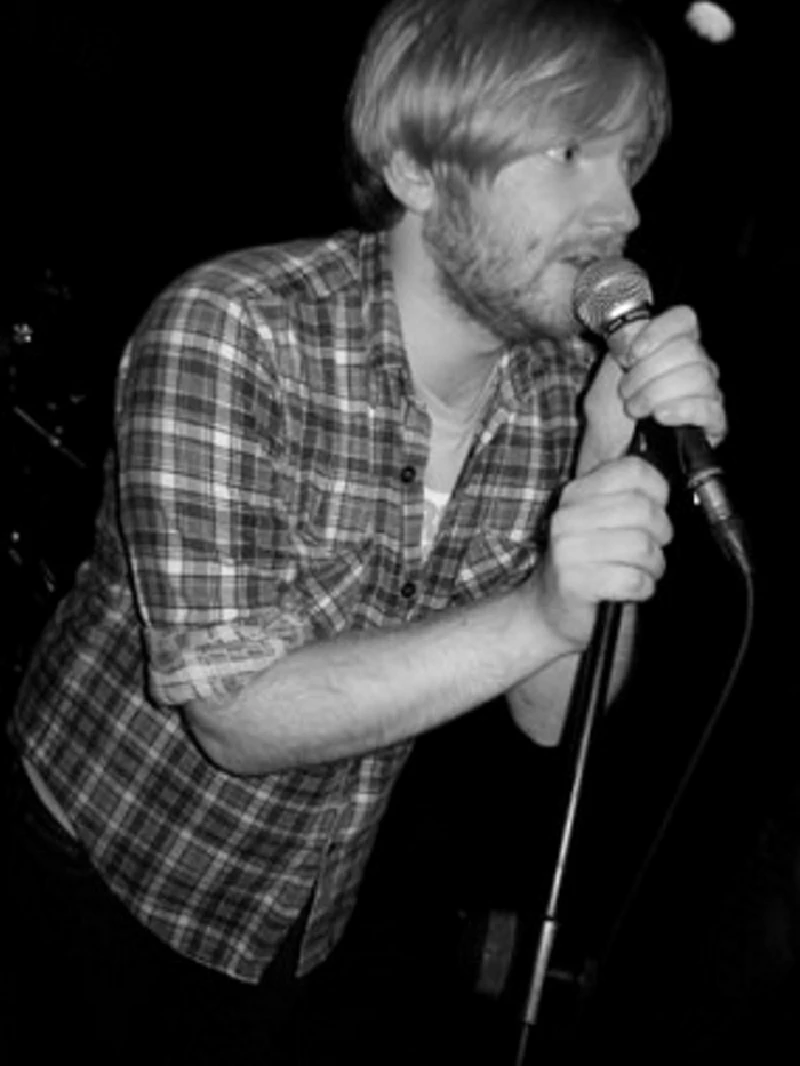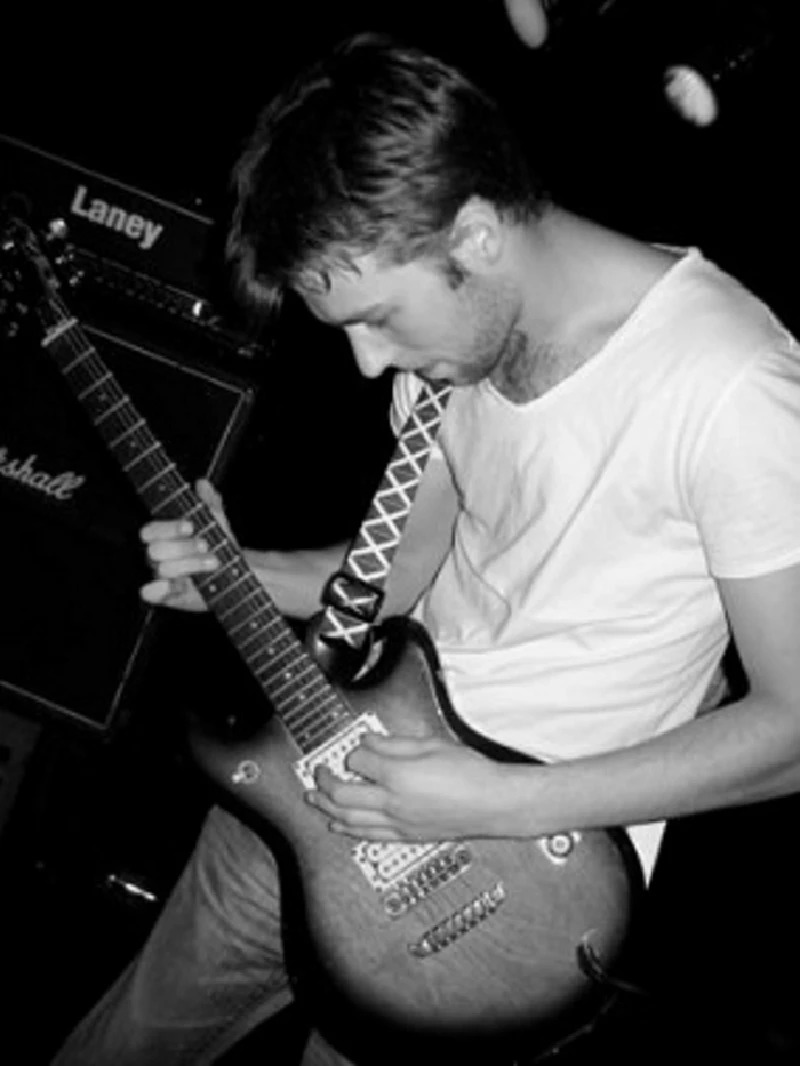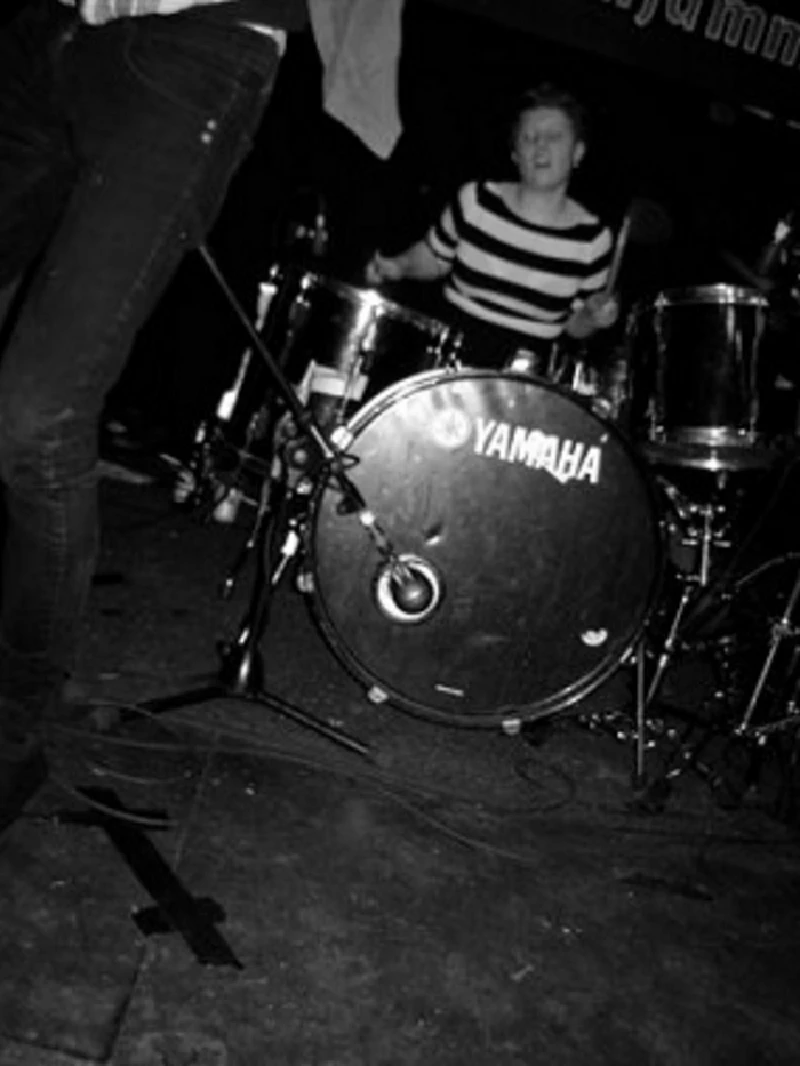 Visitor Comments:-
540

Posted By: Myshkin, London on 06 Mar 2012
What about the Velvet Underground T-shirt? That sort of thing's pathetic.
---
536

Posted By: kevin, halifax on 05 Mar 2012
A great review of a great band. The jumper is clearly not so good...
---
Pennyblackmusic Regular Contributors
---