---
published: 15 / 1 / 2012
---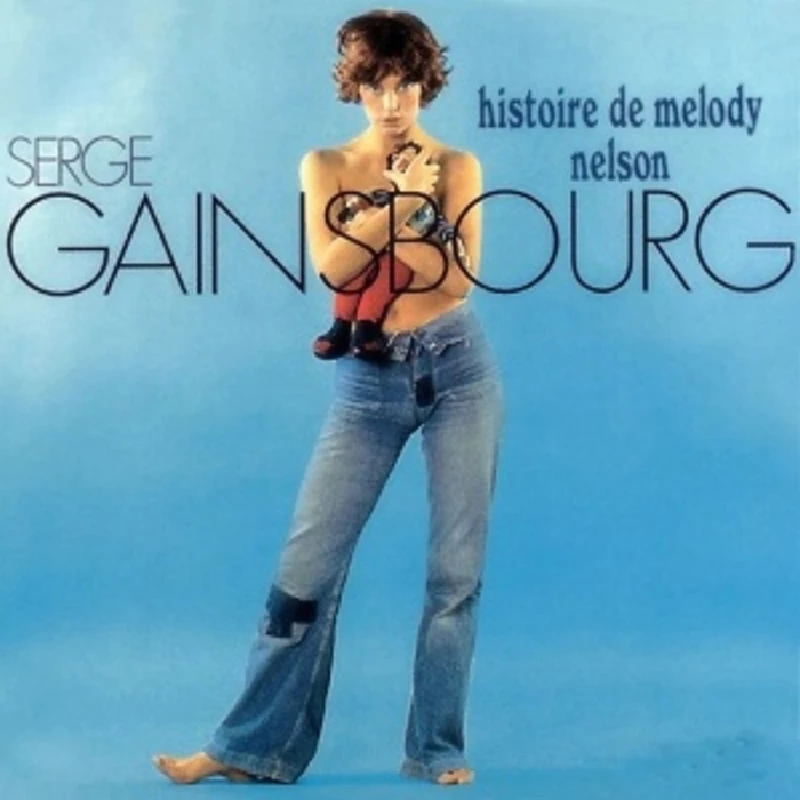 intro
In our 'Re:view' section, in which our writers reflect upon albums from the past, Jon Rogers examines Serge Gainsbourg's 1971 masterpiece 'L'Historie de Melody Nelson', which has just been re-released in an expanded edition
"Melody, c'est Jane. Sans Jane, il n'y aurait pas de disque." Serge Gainsbourg, 'Rock & Folk', June 1971 The initial germ of what became Serge Gainsbourg's concept album 'Histoire de Melody Nelson' really stretches back to when the French singer and "all-round scallywag" (as the writer JG Ballard called him) met the English actress Jane Birkin. He gave her a copy of 'Chansons Cruelles' in which he had written a dedication to her: "To Jane Mallory [Birkin's middle name] for whom I shall write the story of Mallory, or the story of Melody Nelson, Je t'aime." On the next page he had added, "Moi non plus". That was back in 1968 and before worldwide fame - or notoriety - had struck with his controversial duet 'Je t'aime... moi non plus', a song about anal sex and subsequent moaning and groaning plastered all over it that, unsurprisingly, caused a furore when it was released. For Gainsbourg, the commercial success of 'Je t'aime...' had allowed him to go off and do something more serious and artistic with him telling 'Rock & Folk': "Now that I've got some cash, let's do a real project. First port of call 'Melody Nelson'." From an initial idea it took Gainsbourg until 1971 for him to see the final results of that idea but he would state that once he put his mind to it, it took him just eight hours to write. Birkin told Sylvie Simmons for her biography 'Serge Gainsbourg: A Fistful of Gitanes': "Normally he was terrifically lazy and wouldn't write anything unless he was really pushed, which meant once the studios had been fixed and he couldn't actually put it off he would start writing, sitting up at the piano all night through with black coffee and cigarettes. But he wrote 'Melody Nelson' when I was doing another of those funny films and he was bored because he had to wait for me to come back." The problems Gainsbourg had with writing the lyrics have been well documented over the years with an early draft of the story being printed in 'L'Aurore' on 31 October 1969. The storyline would slowly evolve. At one stage the story had an episodic structure, rather than a flowing narrative. As the story became better defined over time it was inevitable that some ideas got dropped along the way. This happened to the song 'Melody lit Babar', where Melody reads the children's story of 'Babar the Elephant'. The initial idea for the song was to illustrate Melody's childish side, but after a while the song was dropped from the final album. The album itself is an odd sort of concept album about the love affair between a middle-aged Frenchman and an under-age English girl. Certain parallels between Gainsbourg and Birkin were obvious (although she wasn't under the age of consent at the time she met the singer). Recorded in part in a Marble Arch studio in London and partly in the Studio des Dames in Paris, Gainsbourg sings - well, more like mutters and mumbles - his tale of sex, death, obsession and an aesthetic of ideal purity up close into the microphone as his world-weary voice recounts his tale like some barfly speaking to anyone that will listen. To a backing of a rumbling but insistent bass, some spiky guitars, strings and generally late-60s 'funky' jamming Gainsbourg tells how that he was driving in his Rolls Royce along the suburbs of Paris when he loses control of the 'Spirit of Ecstasy', and runs over a girl on a bicycle where she falls off and her skirt goes flying over her head, revealing her innocent white knickers. The girl, Gainsbourg discovers, is Melody, just 15-years-old and has red hair - "her natural colour". After talking to her for a while he takes her to the Hôtel Particulier - a seedy, rundown establishment where they rent rooms by the hour - where she loses her virginity on a rococo bed and there's a mirror on the ceiling in the room. Melody soon enough gets homesick for Sunderland and flies back, and in the final 'Cargo Culte' Gainsbourg hopes that somehow the plane will return and he will be reunited with Melody. But disaster strikes and the plane crashes and Melody is killed. At the end, there is just Gainsbourg, a heart-broken middle-aged man facing solitude and "no God to believe in." In an interview with 'Rock & Folk' in 1971, he stated that the album was basically a love story, but "all love stories end badly." In the period before actually writing the album Gainsbourg had also been inspired by his favourite novel at the time, Vladimir Nabokov's controversial 'Lolita'. He had tried to seek permission from the Russian-born author if he could use his words for a musical he was planning on the book. but because Stanley Kubrick was in the process of making a film version his request was turned down. Looking back during an interview in 1982, Gainsbourg stated: "Lolita hit me right on the chin." And while there is a certain degree of the novel's nymphet in a lot of Gainsbourg's songs - like the character of Marilu - it is perhaps most evident on this album. Another key player was the album's arranger Jean-Claude Vannier. Although on the album he gets credited as the musical arranger and production, Vannier was really more like a collaborator with Gainsbourg and the two were also close friends at the time. At the time Gainsbourg would say to him: "You are Cole, I am Porter." Without Vannier 'Melody Nelson' would be a far less rich and diverse album with Vannier really responsible for the arrangements and orchestral richness. There were high hopes for the album, even before the album was released Birkin's brother Andrew - who was very impressed with the 28-minute album - hawked a demo tape of it around to various DJs who he hoped would play the record and ensure it was a hit. According to Birkin though, in Simmons' book, no-one wanted to play it. On its release in March 1971 the album just sold 15,000 copies, according to Simmons, and was a commercial failure. Over the years though the album has been highly influential and created many admirers and seen as Gainsbourg's most accomplished artistic statement. Before 'Melody Nelson', certainly with a British audience, Gainsbourg was seen as something to be rather sniggered at in hushed tones, Gainsbourg, you know, the one with the dirty lyrics... He had a sort of kitsch value, something of a novelty but was not really to be taken all that seriously. 'Melody Nelson' proved those people wrong with an experimental album and one that would have a lasting impact on pop music. Perhaps the most obvious is with the French dance act, Air, whose Nicolas Godin said to Simmons: "His influence has been an unconscious one but very powerful." Highlighting the simplicity of the record - "one bass, one guitar, one drum and some strings, that's all" - and Gainsbourg's lyrics which he sees as "superb... the lyrics of Serge Gainsbourg are pure poetry." According to the DJ David Holmes, "That album just blew my mind... I was knocked out by everything about it - the funk, the epic strings. I'd never heard anything like it in my life." American musician Beck, quoted in Simmons, is also a huge fan: "There's an ambition, a conceptual depth to 'Melody Nelson' that's incredibly hard to pull off but which Gainsbourg does completely. It's very cool and its dynamic is genius. There's this band that's completely rocking on this almost acid tangent, but they're buried in the mix with him whispering on top, and he's the loudest thing on it. It's one of the greatest marriages of rock band and orchestra that I've ever heard." French singer Francoise Hardy nominated it - along with Stan Getz's 'Focus' - as her favourite album of all time, saying it was "a completely new and utterly, inimitably original work." Alan Clayson, in his biography of Gainsbourg 'View from the Exterior', stated the importance of the album as it bridged "a gap between the late 1960s magnum opi contemporaneous with 'SF Sorrow' by the Pretty Things - the first rock opera - and 'Sgt Pepper' and, with 'Tubular Bells', setting the syncretic and expensive standard, for the 'works' of the mid 1970s albums, with interlocking themes, leitmotivs, segues." Even the album cover, although simple, was eye-catching which pictured Birkin wearing only a pair of patched bell-bottom jeans and clutching a soft, cuddly toy to her bare chest whilst she had a short red wig on her head. It was noted that the top buttons of her jeans were undone. This, as Birkin told Simmons, wasn't done to be provocative but it was purely practical, at the time of the photoshoot she was four months pregnant with her daughter Charlotte. 'L'Histoire de Melody Nelson' effectively wrote the blueprint for progressive and symphonic rock. And, unfortunately, the notion of the 'concept album' where lesser figures than Gainsbourg thought they could express their artistic 'brilliance' by writing bombastic pieces about subjects like knights of old and damsels in distress. The album stands as Gainsbourg's crowning artistic achievement and perhaps the one record that his renown rests on. Certainly, to English-speaking countries he is perhaps seen as something of a dirty old man, leering at Whitney Houston that "I want to fuck you", and as being the writer of the smutty ode to anal sex and the provocateur who wrote a reggae version of the French national anthem. with 'Melody Nelson' he, however, proved that he was more substantial than a few outraged headlines and also had a great deal of talent. This reissue of the album just reinforces that point. As it seems almost compulsory nowadays any "deluxe" reissue comes packed with an added disc of "bonus material" which is often outtakes that really should have remained on the cutting-room floor. Here though the listener finally gets to hear 'Melody lit Babar' as well as radically different versions of songs. Here, there is an alternative version of opening track 'Melody' which is two minutes longer than the original album version. Plus, if you can be bothered there is a forty minute DVD documentary examining the album. This is really the album on which Gainsbourg's musical reputation essentially rests.
Track Listing:-
Band Links:-
https://www.facebook.com/sgainsbourg/
https://en.wikipedia.org/wiki/Serge_Gainsbourg
Picture Gallery:-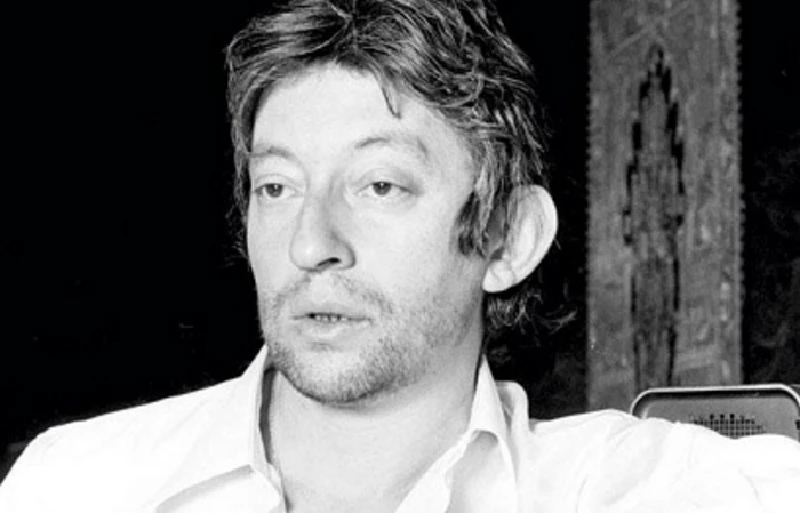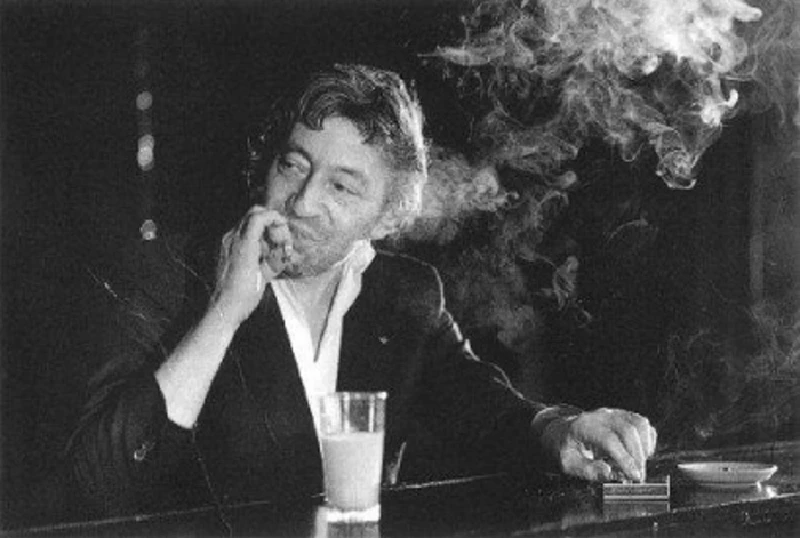 Visitor Comments:-
528

Posted By: George, Maidenhead on 07 Feb 2012
Yeah, gotta agree with Myshkin there. All too often those idolised musicians (and not forgetting people like footballers etc) can get away with behaving like complete morons and they are venerated by society. All ills are forgiven and their actions dismissed as them just being a "scallywag". Whereas if a member of the public behaved like that they'd either be arrested or tut-tutted at by society. In the case of Gainsbourg he just ended up a drunken sexist with even Birkin being unable to put up with his behaviour and walking out on him.
---
527

Posted By: Myshkin, London on 06 Feb 2012
Certainly Gainsbourg had talent, no denying that, but I really can't see why he is so venerated by some, including your writer. If he hadn't been in the public eye and famous he would have been little more than a self-confessed misogynist, an alcoholic and general sex pest as witnessed by his alter-ego 'Gainsbarre'. But because he is seen to be a musical genius, somehow all is forgiven.
---
reviews
---
Poet and Provocateur (2010)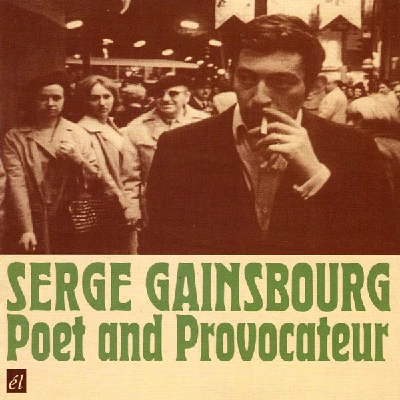 Underwhelming and somewhat unnecessary compilation from ever controversial French singer-songwriter and lyricist, Serge Gainsbourg
Pennyblackmusic Regular Contributors
---