---
published: 4 / 10 / 2011
---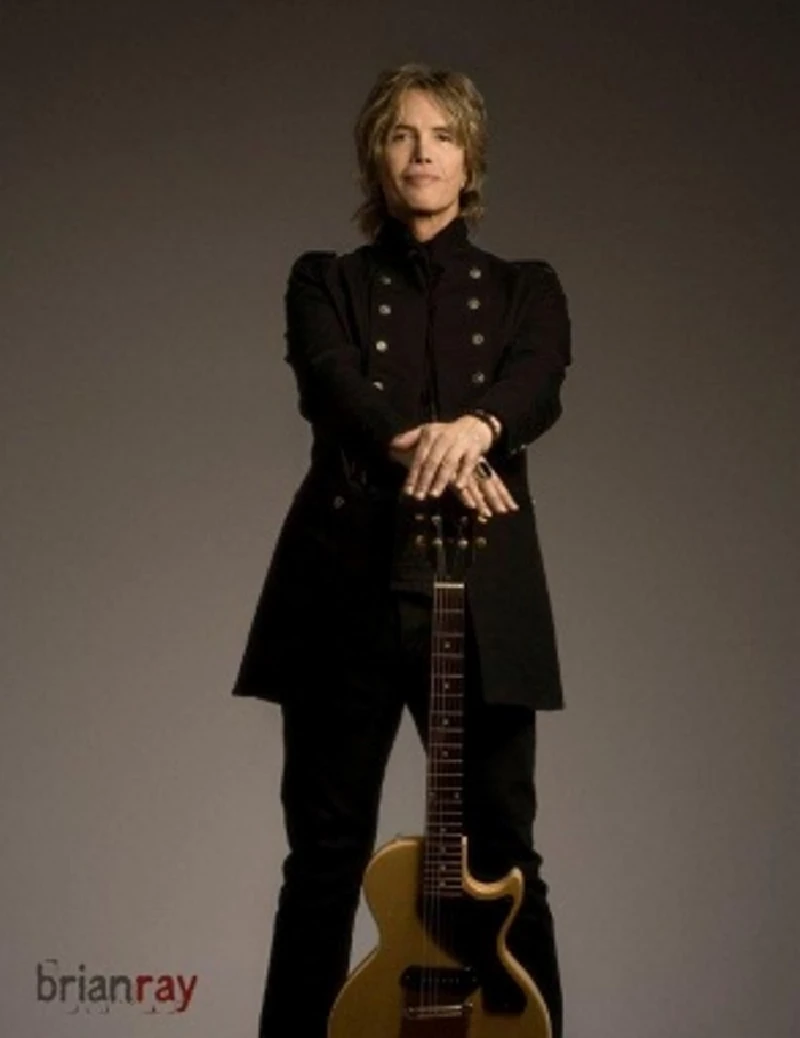 intro
Brian Ray is both Paul McCartney's current guitarist and was also for fourteen years Etta James's musical director. He speaks to Lisa Torem about playing with McCartney and James, and also his long solo career and recent album, 'This Way Up'
Brian Ray is the quintessential team player. Prior to a decade of touring with Paul McCartney, the exceptional singer-songwriter and guitarist worked alongside Etta James for fourteen years as her musical director. His chance meeting with the soulful singer took place after Gram Parsons' infamous manager Phil Kaufman spotted Ray performing with Bobby "Boris" Pickett and The Crypt-Kickers in California. Wearing ghoulish make up, the then-teen shredded on Pickett's 1960s hit, 'The Monster Mash'. It was most likely a combination of Ray's palpable instrumental skills and friendly demeanour that inspired Kaufman to invite him along to meet Ms. James, nevertheless, Ray's positive attitude and good fortune should not belie the fact that his success, though seemingly propelled by "the kindness of strangers", has been informed by a lifetime of zeal and hard work. Ray's older sister Jean, who was half of the popular 1960s folk duo, Jim and Jean, was one of Brian's earliest inspirations. Jean Ray and Jim Glover had turned 1960s political activist and American folk singer Phil Ochs on to Woody Guthrie and Pete Seeger. Ochs, in turn, greatly influenced Jean's younger sibling; the Glendale-born Californian grew up gleaning ideas from such notable influences and Jean's diverse record collection. In addition, he met some of her famous friends like Neil Young who wrote 'Cowgirl in the Sand' and 'Cinnamon Girl' on her behalf. Still, it was Brian's own choice to sleep with his guitar on a regular basis and spend hours alone in his room perfecting his technique. I had seen Brian up close in late August as I watched him play at Wrigley Field, during a balmy early, evening sound check, and then later with the Paul McCartney band. The handsome and engaging multi-instrumentalist added an extraordinary amount of creative energy to the three-hour set, looked completely at ease, despite the startling pyrotechnics, and displayed complete confidence; yet never once did he upstage his colleagues. That said, even though Brian Ray has the keen ability to blend artistically and socially, he is a star in his own right. Before heading to South America, in October, where he will do a three-country tour with the Argentinean Band, Nube 9, Brian took the time to discuss his remarkable songwriting, political interests and live performances. PB: After you first started playing guitar at nine, you rewrote the lyrics to popular songs of the time. Can you give me an example of one? BR: There was a Phil Ochs song called: 'What's That I Hear?" It was written in the mid 1960s and it was a folk-protest song. We were in the Vietnam war at the time and I was about twelve and already imagining getting my draft notice in the mail. So, I rewrote the lyrics to be: "What's that I see now in my mailbox?" It was about getting my draft notice in the mail and getting ready to go to war. PB: That's a pretty intense lyric for a pre-teen to write. BR: (Laughs) It's so weird. I've always been fascinated by politics and I think it's because of the environment of the time. I was around at the time when there was so much folk music and so many folk music writers. PB: So when you composed, 'Coming Up Roses' were you expanding on that point of view? BR: It was influenced by my interest in politics, for sure. I had had a lyric to that song hanging around for years. That song wasn't new. I liked the melody and I liked the chorus lyric. I didn't care for the original lyric any longer. I was collaborating with my friend and the very talented lyricist, Tonio K. I felt, at that time, that we were closing out the last administration, and I thought it would be fun to have a farewell song to George W. Bush. That's how that came about. It was written from W's point of view. (Tonio K. is an American singer-songwriter, recording and performing artist. He has written for a wealth of artists including Steve Jones (Sex Pistols) and Burt Bacharach. With Brian Ray, he has collaborated on 'Soft Machine' and 'Coming Up Roses' –'Mondo Magneto',2006). PB: In your tune, 'Vinyl', there is the lyric, "They never let me down when my old man wouldn't give me the time of day." Did you see music as a way of escaping into your own world, as a kid, or was it more a way of corralling with your family? BR: You know, it's both. For me music is everything, although I have a lot of pop songwriting songs behind me where you write sort of airtight lyrics for a certain pop writer who is looking for a song. PB: Like Smokey Robinson? BR: Well, the truth is, for me, on top of that and beyond that, music should express your interest in music and should express your personal passions. If not, we're just going to be swimming in a sea of mediocre pablum that doesn't really mean much of anything to anyone; it's just wallpaper. Songwriting is good for everything. It's all good. There's room for everything. There's room for a great, pop song and there is room for something that is more revealing. That title and that lyric in 'Vinyl' was another point-of-view lyric inspired by my great friend, Scott Shriner, who plays bass in Weezer. He told me he had his record collection stolen in Ohio. I said, I'm just going to explore this person - even though it wasn't directly about Scott - it was taken from his story about getting his CDs stolen. But, it was more than about getting his LPs stolen, right? It was his youth; it was his innocence that was stolen. So, there was more to it than just his record collection. PB; Speaking of personal influences, did you write 'Soft Machine' with Etta James in mind? BR: No, I didn't write it with her in mind, to be honest, but when the track came out it sounded like Etta would just dig into it. She sure did. PB: She sure did. What was it like being Etta's musical director at such a young age? BR: I just grabbed on to a speeding train, thirteen minutes out of heroin rehab. I met her on a day pass. She was rehearsing for a gig that was to be held in Long Beach. I just happened to be at the right place and the right time with the notorious Phi Kaufman, road manager deluxe, who was road managing Etta and who had just buried his best friend, Gram Parsons. And, as I was tagging along with Phil, as his new best buddy, he invited me to this rehearsal. I was a nineteen-year-old, longhaired, skinny kid from Glendale, California. There was no reason in the world that I should be the one to play (Laughs) with Etta James, except that I loved American blues and I loved British Invasion blues players; Eric Clapton, Jeff Beck, Peter Green and Mick Taylor. There was no really good reason that I should have been there except that Etta noticed in me a passion for the guitar playing that she actually loved. She loved Jeff Beck. She was smart because I was a little greenhorn. (Laughs) I was just a little, green guy and I'd say "yes" to just about anything, and sometimes I wouldn't even get paid, but she would traipse around the world with me and I had the benefit of playing with the great, legendary Etta James. By doing so, I got to meet and play with all of my idols, like the guys in Zeppelin, the guys in the Stones, Mick Taylor; the greats of the time, you know? PB: In your second album, 'This Way Up' you brought along players from 'Mondo Magneto' but added some new players. After having finished 'Mondo Magneto', did you feel a sense of relief in creating a follow-up? Many artists feel great pressure producing the debut. Was it liberating to move on to your second album? BR: It sure was. The truth is that I couldn't wait to play a live show with more than eleven original songs to choose from. You can only play those same songs so many times before you feel like; "Okay, we need to move on." So, to me, to start fresh with all new ideas; because 'Mondo' was a combination of brand, new songs, in the case of four or five of them, and songs that had been laying around in different forms in years. 'This Way Up' – every song on there was new, fresh and original and written quickly or collaborated on for fun and it was just a really great, fun project and I wanted to do something that was modern rock, kind of an upfront production, guitar-driven, intense and kind of super-rock pop – kind of steroidal rock-pop with tons of hooks and tons of fun and tons of music hooks. PB: It is really hard to define exactly what your music is – it's psychedelic, early Beatles, punk – and the songs really play out. You take your time to develop your musical ideas. It's a wonderful album. BR: Thank you so much. Initially, I was going to have two versions of the songs; some extended where you hear some of those extended outros and you hear some of those middle bits and then an edited version, and then I thought - (Laughs) that's just too much work. The extended versions of all of those works will be in there, long play, as they were played in the studio by four guys. PB: As far as collaborations, you have worked consistently with Steve LaGassick and Oliver Leiber. BR: Steve LaGassick is like a brother. We spent ten or eleven years together and we went at it like it was a job we were getting paid well for. (Laughs) Of course, we weren't, but we went at it like it was a 12 to 5, or sometimes, longer hours, five days a week. And, from that we wrote maybe 150 songs; some were mediocre, some were awful and then we had one giant, hit record. PB: 'One Heartbeat.' BR: Yes, One Heartbeat' written for Smokey Robinson. We aimed right for him. We got very lucky – we were told, "Don't bother" by the producer because he already had so many songs, but Steve told me: "Let's do it anyway." I said, "What a great idea. What a great attitude." So we finished the song and the demo and we turned it in on a Friday to the producers that had just told us not to do anything Then we went out of town together, up to visit Steve's family and we got back to our voice machine, Sunday, where there was a message saying: "Brian, what a great song, what a great track. Smokey loves it. We want to cut it Thursday. Come to Conway. We're going to do it just like your demo so bring your stuff." It was one of those crazy, whirlwind things where then it was chosen as a title track to his album. Then, it was chosen as the second single on that record. We kind of hit the jackpot and it is now nearly hitting three million airplays. PB: 'One Heartbeat' is like R & B and soul and Motown all rolled into one…It's a historical journey. BR: Someone like Smokey – it's like writing for Henny Youngman. You have a character that is well defined by his own material so you have that advantage of – he's told us who he is. He's showing us what he does and doesn't say. So, do it just like he does it, and maybe it will work. It just happened that Smokey loved it. He wanted to change one line and we talked about it, and in the end we didn't end up changing one line, it was tailor-made for him and it just happened to work. It's just one of those lightning in a bottle moments. PB: Speaking of Henny Youngman and humour, there is so much humour in your work. "You're telling me that nothing's changed/ There's only one way to explain./I liked you better when I was drinkin'/I liked you better when I was drunk." Was that based on personal experience? BR: (Laughs) Well, it's a bit like most songs, it's an amalgam of people and experiences. "I liked you better when I was drinking/Liked you better when I was drunk," is how the song ended up, but the way it started out was: "I liked you better when you were drinking/I liked you better when you were drunk." And, somehow, changing it to first-person, "I liked you better when I was drinking" makes it a little funnier and less sort of judgmental and mean. (Laughs). He's really talking about his own, bad thinking. It's still kind of (Laughs) an ugly idea. But, it's a little funnier and a little less mean that way. It started out as being with a girl I had dated that got so serious when she got sober that I missed her drinking. (Laughs) PB: On 'This Way Up' the track, 'Camouflage' speaks to women in another way - "Your lips, your eyes, don't need no makeup/Show me your face as you wake up." It's every woman's dream to hear that. BR: That's nice. I feel strongly about that for men and for women in that we're constantly bombarded with some idea out there; some dude or the awesome chick – the awesome, go-get-'em guy, whether it's a body wash commercial or a wedding dress. "You'll be great once you do this…" And, it's just a load of rubbish. And, then you see these people - everyone's got the crinkly leather jacket. Now that you all have it, none of you are rebels. Tattoos! I've got a racy, fucking tattoo that my parents can't see. Now, everybody's got a racy, fucking tattoo and you're all just fitting in like everybody else. It's kind of circuitous, but I thought, "camouflage" - that idea of wearing or doing something that actually makes you blend in with everybody else. In other words, it's more novel and you're going to stand out as being more of an individual if you stop buying into the commercialisation of the planet. PB: What is the process you use instrumentally? Do you begin with a riff, or a fuzz tone or melodic line? BR: It's so funny. There's no right or wrong way. It could start out just like you said, with a fuzz guitar line. (Brian makes guitar noises) Just some crazy line and you go, "Oh, my God!" with big drums and a cool, funny lyric. That's a smash lick. But that's an abstract idea. I tend to want to start with a great title; a great, lyrical idea, but you can also start with a chord pattern. It could start with a melody, so there's really no rhyme or reason. You could mention a specific song and I could tell you exactly how I did it, but that would take forever, PB: Let's talk about live performance. When you play live, do you actually see your fans? And, the second question; you have so much going on – the pyrotechnics, the melodies, harmonies, the set list, the solo work; how do you communicate with us, yet, maintain your focus? BR: First question, yes, we do see the audience. We can see up to the first, twenty rows clearly; more so in an outdoor show; no, that's not true, we can see them at every show. Depending on how smoothly the show is running, i.e., you have technical problems, or there's a mistake that makes you feel preoccupied, or is it easy-going and unfolding really well naturally…that's the degree to which you can start taking in the crowd. We see a lot. We see everything and the first half hour after the show we spend time toasting each other on the bus on the way out of the venue, and laughing and talking about what we saw during the show. And, everybody else is driving off talking about what they saw during the show. And it's just true that the audience and the experience is our show and we are theirs. But, it's a circle, you know? The audience is giving to us an incredible amount of passion and energy and love and then we're feeding that to them, so it's a wonderful circle that you get in any live performance in any art field. As far as the communication – we are ten years together now so we have built up a great deal of trust and dependability in having that experience with each other. We know what each other is capable of and we have learned how each other gives way and gives room and honours each other musically to have their moment. But, you can't have any of that stuff if you're not listening. The most important thing is that we listen really well and we know what each other are up to and we look up to each other a lot musically and personally. We like everything to sound great and the only way to make the whole thing sound great is if everybody does their part and that means to listen well. This stuff is not frozen in a bottle. It's not a karaoke night. It is a living performance and we're all playing it a little bit different every single time we play it. That's the fun part. We insist on having it feeling loose at one level and tight at another. Paul, as well, sticks in a couple of extra licks here and there, a vocal turn or a little bass thing. PB: But, still, isn't there an expectation that it will all operate like clockwork? Do you get nervous before you go on? BR: No, I really don't. I get nervous when I go do a solo gig; all eyes on me. But, with Paul, I'm just feeling good and relaxed. Loose and tight is what it is – it's a well-done production. But, we're not running to any time code. The videos and images that you see on the screen are not embedded with some kind of SMPTE codes that we're listening to and tempos that are going by perfectly like so many other pop shows. And there's not one item of music that is on a drive that we're playing to. There's no click track the whole night. And we are one of only about four bands on the planet that are doing it that way. There is a tightness to it and we have a set list and we trade guitars accordingly and there's clockwork going on, in terms of the way it's got to run, but it's not to a clock source like so many bands that I won't mention. PB: Brian, you held Les Paul in high esteem, as a musician, a guitar designer and for the way he treated those around him. I remember seeing Les Paul at a bookstore signing and he absolutely would not leave until each fan had a signature. Similarly, you come across as very patient and loving with your fans. Do you see yourself, at some point, saying: "Hey, I'm not going to pose for pictures, I'm not going to sign autographs." Do you see yourself getting tired of the whole scene? BR: You mean, am I going to pull a Ringo? PB: Yes. Are you going to pull a Ringo? BR: No, I'm not. By the way, Ringo is a very lovely guy. He might have just woken up on the wrong side of the bed that day. He's a super, cool guy. But, I like that phrase – "pull a Ringo." PB: I love it. BR: If I wanted to be mysterious and vaporous and travel in the dark with a whoosh of sound going by and you'd never really see who was that masked man – because that is what rock and roll was to me. It was mystery, it was darkness. It was slightly out of your reach. You couldn't know that person, and that's who the cool rockers were. But, times change and I had to change with it. To me, when I was a kid – Keith Richards and Mick Jagger, Jimi and Johnny Cash, Elvis - these were incredibly, overwhelmingly dark and compelling personalities. And they were compelling because you couldn't put your finger on it. They wake up just like you and I. They eat some breakfast and they've got a day ahead of them. Just like us. But, the difference is that everybody out there, these days, while the record business is kind of sunk, I think the fans are looking for a little bit more and I think that they want access now. They want to do it with you. They don't want you to do it at them. They want you to do it for them with them. Do you know what I mean? PB: I do. BR: Hey, dig me. That's how it used to be – dig me. And, it just isn't dig me anymore. It's more like, hey, let's go have fun together. So I just had to recalibrate and I had to go into it kicking and screaming. My web mistress, Fiona, in Ireland, really walked me into it very slowly, kicking and screaming and I was not happy about any of it, but now I'm just used to it. I devote a little of the time every single day to try to advance a discussion and a relationship. PB: I've noticed, not just on YouTube, but on different sites, as well, that fans get really excited that it is actually you who has replied to their comments. That's unusual. BR: Well, the other thing is that I'm single and I don't have kids. So, I have more time on my hands. PB: Don't let me print that. The ladies will never leave you alone. BR: Let me put it this way. I have more time on my hands than some of my peers, so I can devote more time to it than some of my peers. It's just what I've chosen to do with some of my time. And, some people say, "Brian, you would have a wife if you'd just get off that computer." PB: But, choosing between a wife and a guitar. It's kind of a toss up. BR: Can't I have a guitar wife? PB: That would be ideal. Your song, 'I Found You.' It started out as an instrumental piece and blossomed into this great project. BR: Yes, that was my Les Paul Tribute, which originated from 'I Found You' on my album. In the middle of it I suddenly go into this guitar tantrum of a guitar marching band. But, it was just drums and guitars playing what would usually be played by trombones, tubas, saxophones and trumpets. So, I cut straight into the track of 'I Found You' – right into the middle of the song and then inserted about twenty bars of insanity on my guitar, all in about three hours. It was a tirade of ideas and musical expression that came out of a little idea to do sort of a war-time, big band, swing idea set against marching drums in the middle of a rock pop, power pop song. So, that's what I did and I liked it so much that, one day in New York when I was sitting down with a great friend of mine, David Saltz (Executive Director for Miami Dolphins Entertainment-LT) and the owner of the Miami Dolphins, Steven Ross - I was invited over there and I had this idea, vaguely in my mind, while I was walking to the restaurant - I thought, if there's a moment I'm going to tell Steven Ross that I've got an idea for this giant, guitar marching band. He owns the Miami Dolphins and maybe he'll like it, I sat down in front of him and I said: "Steven, what would you think of one hundred kids playing Les Pauls on a field in a guitar marching band? All guitars?" He said, "You could do that?" I said that I could do that. He goes, "Tell me more." I said, "Picture a hundred little kids with Les Pauls swinging to the music while I lead the band onto the field." He said: "I love that idea. David, who do we have on December 27th?" David said he thought they had Jazzercize booked and Steven said: "I want Brian to do it instead." Then, I said, Oh, my God, I've got to go home and make this happen. I made a demo and that demo just grew into the recording that I did at home and I had Orianthi lay on top her guitar, and we got to perform it with Rick Nielsen and Orianthi at the half time of the Miami Dolphins Show in 2009. We had a local choreographer and Gibson supported us with one-hundred Les Pauls. It was one of those big efforts and it was really fun to do. PB: So you're off to South America in a few days. BR: I'll be travelling with my 1958 Les Paul TV Model and I'm playing with Nube 9, an Argentinean Band; they will be my back up band. They'll play a set and then I'll play a set and then we'll all play together. PB: Why did you choose South America for this tour? BR: I have a website, thanks to Fiona, and she can collate all of the information from my fans. She can tell me how many people are tuned into my site at any given time and where in the world. Also, she can determine who is responsible for the most sales of my merchandising, downloads and responses. That said, 60% of my feedback and sales is from South America. On top of that, I had gig offers, and, on top of that I had a band that was willing to do it. I tried them out last time I was in South America with Paul and they worked out great. They are a fun band called Nube 9 and they can play anything that was ever written from the early 1960s and 1970s. So, I dug around a little bit. I had a very, short window; only ten days, but we found five gigs to play and it's just a really fun way to do it PB: Brian, Paul McCartney wrote a song about his sheepdog called: 'Martha My Dear.' Do you have any plans to pen a song for Charlie? BR: Well, you can say, 'I Found You' is for Charlie. PB: One last question If you had a baseball team made up of musicians, who would they be and what positions would they play? BR: A baseball team of my favourite musicians? Can I use a few that aren't with us anymore? PB: Yes. The sky's the limit. BR: Okay. Jon Bonham is the catcher. I'd have to say Jeff Beck is the pitcher. We'd have Peter Green, Mick Taylor and Albert King in the outfield. Jimi Hendrix shortstop. We'd have John Paul Jones on third base. And, Paul McCartney would be second base and team leader. PB: And what would you play? BR: Paul McCartney's 'Rockestra Theme' ('Rockestra Theme' won a 1980 Grammy for Best Rock Instrumental Performance. It was recorded on October 3rd, 1978, at Abbey Road Studios, by an all-star collection of musicians including: Denny Laine, Laurence Juber, Pete Townshend, John Bonham and Paul McCartney-LT). PB: Encore? BR: 'I Found You' PB: Thank you so much, Brian. BR: Thank you, Lisa.
Picture Gallery:-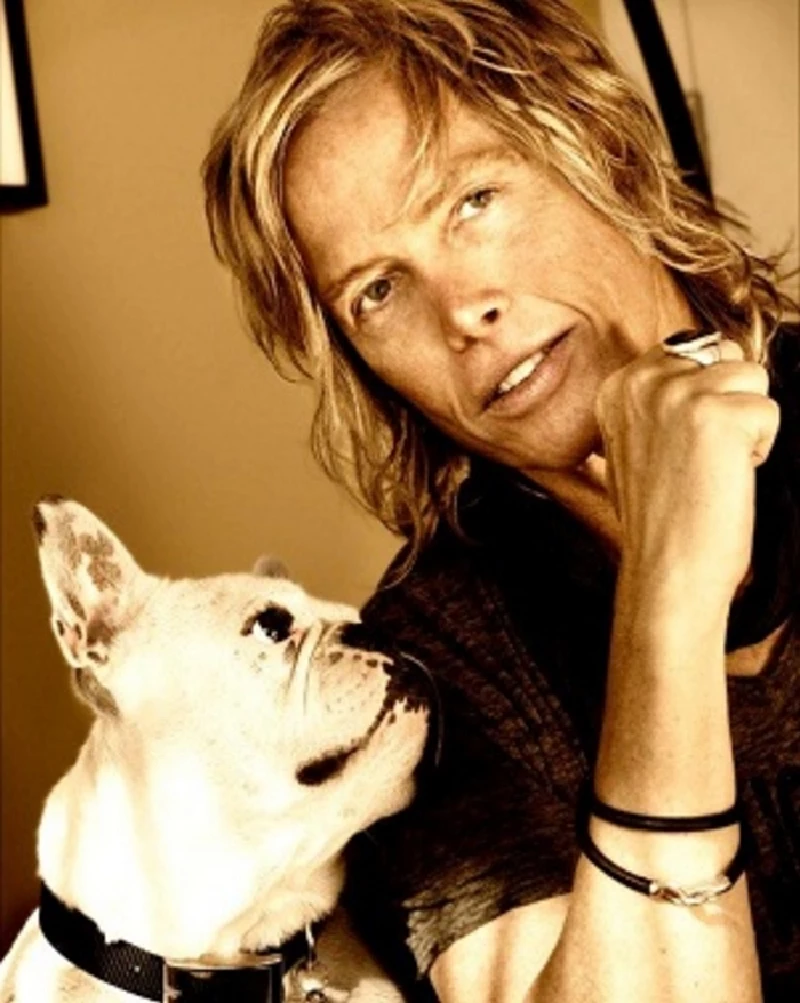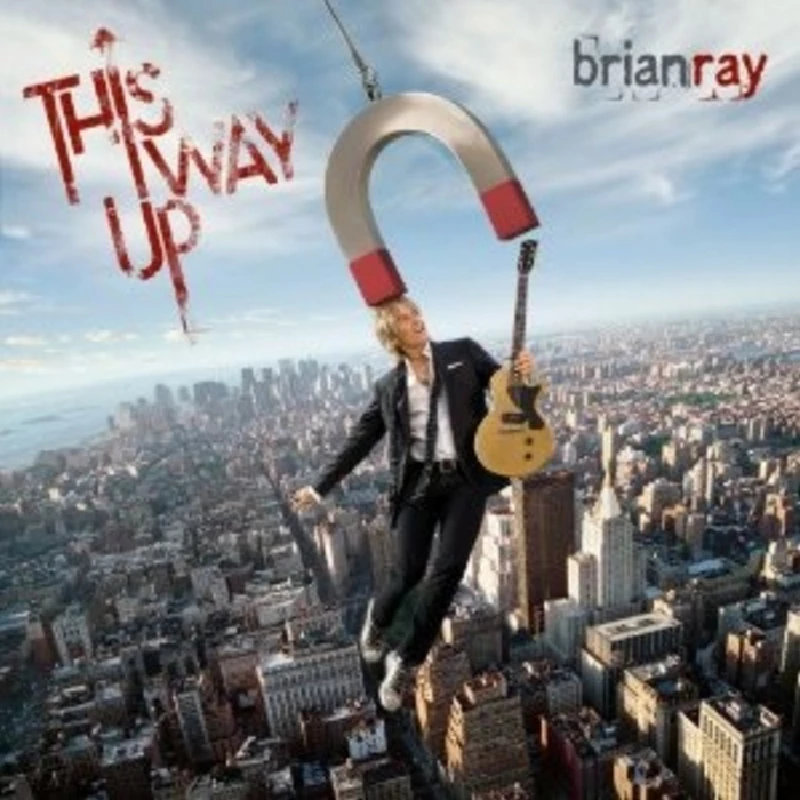 Visitor Comments:-
499

Posted By: Sandy, Chicago, USA on 14 Nov 2011
Brilliant. Dude needs to write an autobiography already. Thank you. He seems like such a cool guy.Wish I could meet him.
---
Pennyblackmusic Regular Contributors
---