---
Miscellaneous

-

Grewelthorpe, North Yorkshire, 26/8/2011...28/8/2011
published: 28 / 8 / 2011
---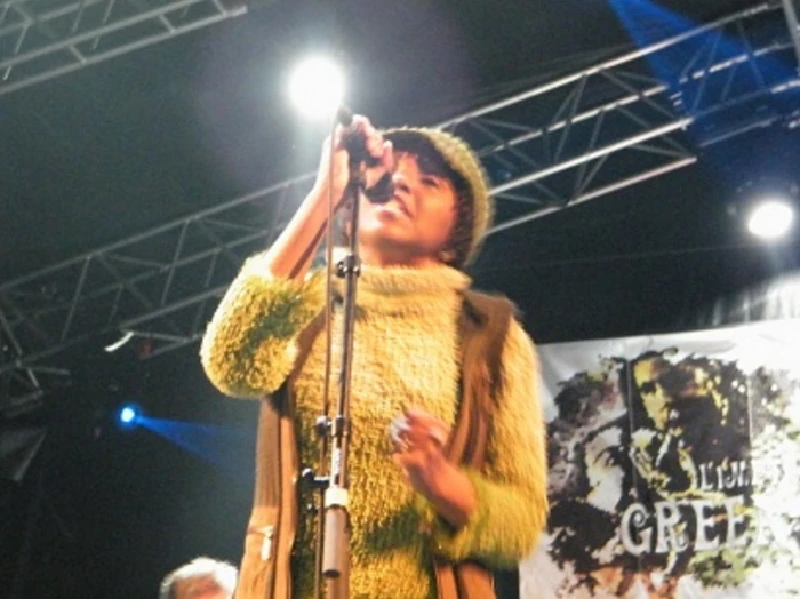 intro
Despite difficulties with the weather, Spencer Robertshaw enjoys the family-friendly Limetree Festival in Yorkshire
I had prepared as best I could for the Limetree Festival with a tent and basic extras for survival in festival land. My daughter and I were ready for three days of festival fun and frolics. Why does it apparently usually rain, however, when you are trying to put a tent up? Why too did it decide to relentlessly downpour for me as I was trying to do this for the first time in nearly thirty years? This year's Limetree Festival was the biggest yet. There was a lot going on which I think is what is needed if there are going to be a lot of people confined to one area for three days. They have to be kept entertained, and that in itself is a magical juggling act. Did Limetree manage to get the job done ? – Yes Did Limetree do it well ? – Yes The only slight taint was that the main dance tent, which was in a big double marquee in the first field near the entrance, and had an almighty bass sound system, the thumping noise of which could be heard far across the festival site and into many of its quieter areas. There were approximately five stages/tents, and for DJ led music there were an additional five tents. I looked into all the DJ tents, and each one had a good group of followers doing their thing to the tunes. The Sorted dance tent in particular had a fantastic atmosphere and saw kids and parents all having a massive time, spinning and dancing to some excellent tunes. My main focus, however, was on the live music areas which all in their own individual ways did a brilliant job. The Yorkshire Gig Guide tent had performers plus open mike. The varied entertainment there was fantastic. There were too many acts to name them all individually, but one singer who caught my attention was a girl called Unique. She ended her slot with onlookers choosing words which she would then include into a song. It was great entertainment, but she could also sing as well. All the tents had black boards listing what was going on, but as always with festivals you had to keep a keen eye out or you might miss something. One tent was dedicated to Jason Rae, the late husband of Corinne Bailey Rae and showcased a lot of new up and coming bands. One name definitely to watch out for is the Superlatives – a mix of the Arctic Monkeys and the Happy Mondays. The main stage, the Green Man stage, had what I would term as the "big" bands, and the best by far was the truly bionic Carleen Anderson. She has been lying fairly low in terms of recent hits, but she and a backing singer belted out her old standards with great energy. She has one of the most versatile voices in the soul/funk/jazz genre, and to watch her perform was simply amazing. As my daughter commented, "She's only little," but to stand in front of her and watch the summoning of vocal magic which she can make happen is breathtaking. Even though it was pissing with rain, it didn't make a jot of difference to the enjoyment factor. Another very good area was the Queer Inspace Bet Lynch tent. The entertainment was eclectic and varied from comedy to harp playing and singing. Everyone was in a safe space with no judgement or attitude, and there was even a big dress up clothes rail for anyone who wanted to glam up for the occasion. This was fun and warm quality entertainment. There was also a health and healing area which had a multitude of offerings including fortune telling and holistic massage, and something which my daughter and I tried which was simply amazing – dowsing. Dowsing usually requires the user to hold two metal rods which are bent at 90 degrees out in front of them in a thumbless grip. The rods move and cross of their own volition when you pass certain water or energy points. My daughter tried it and it worked. I also had a go, and being cynical about it I definitely tried my hardest to make sure that the way I held or stood would not affect the rods. When I got to certain places on the course the rods had a life of their own and crossed. I can not explain it apart from the fact that it works and is absolutely fascinating. I must also mention the children's activities and entertainment. There were some delightful events, and to see those 'little people' in a completely safe, warm, happy entertainment was great. There were the naughty pixies, who helped the children make their own musical instruments and painted boards and a van which looked great. There were also puppet shows, creative dancing and cheerleading workshops which were very well run. Circus skills workshops and equipment gave plenty of opportunity to juggle and wobble about. There was a great stone circle too more or less at the centre of events which is like a mini Stonehenge. The stones lit up at so at night to make it look very special. The rain didn't stop anyone having fun, and when the sun finally came out it was an added bonus. Limetree is a great festival and gets better every year. Everyone is looking forward to the next one, but, please - to the big man upstairs - a little less rain when I put my tent up!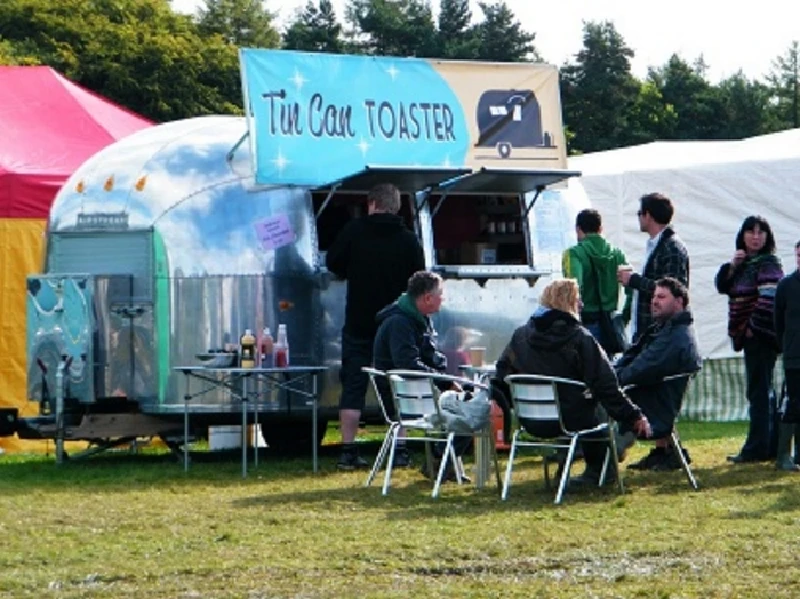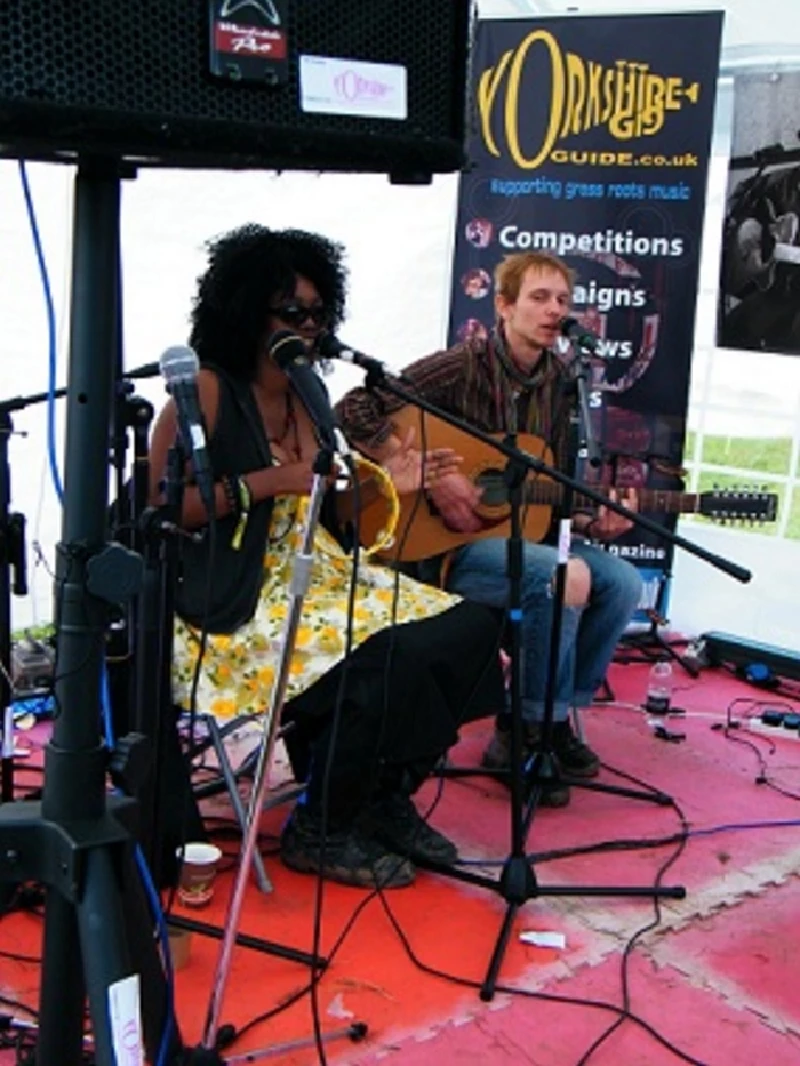 Visitor Comments:-
480

Posted By: Paul Kelly, Colchester Essex. on 12 Oct 2011
my wife had never camped at festival before, and she was a bit wary. 2 hours after the tent was up, she was almost a veteran festy goer ! A great weekend, everyone so friendly. The wide variety of music was amazing. A word of thanks to all the staff, the security was low key, but they kept us safe all weekend, thanks guys. A proper festival.Go if you get the chance. love and peace. Paul and Colleen Kelly.
---
472

Posted By: Andrew Sugden, Bradford on 16 Sep 2011
What a lovely review, I really enjoyed reading and it brought back some lovely memories of Limetree- yes it was wet but hey it didn't stop the fun. It was nice to share your experience through your writing- thank you for penning such a lovely review (Andrew, YorkshireGigGuide)
---
Pennyblackmusic Regular Contributors
---