---
Ryuichi Sakamoto
-

King's College, London, 2/6/2011
published: 18 / 5 / 2011
---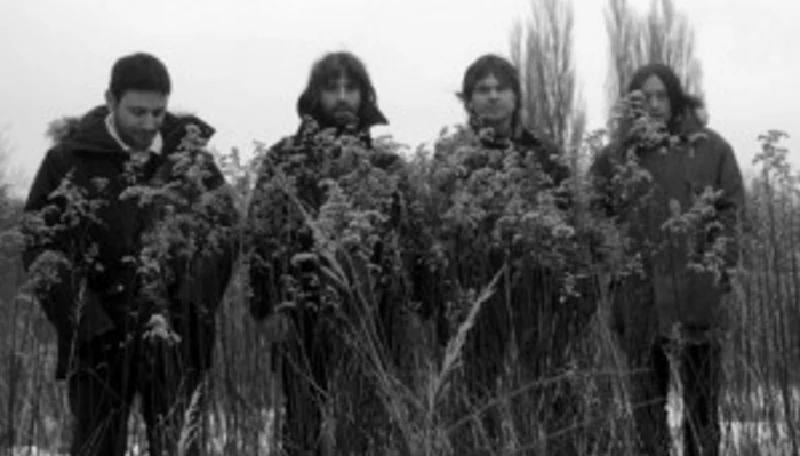 intro
At their debut gig, Anthony Strutt watches the Black Ships, the new band of the Verve's Nick McCabe and Simon Jones, play a convincing and spectacular show
Tonight's show is the debut gig by the Black Ships, which is the new band of guitarist Nick McCabe and bassist Simon Jones, both formerly of the Verve, and drummer Mig Schillace and violinist Davide Rossi who have worked with Goldfrapp, Coldplay and Santa Cruz among others. King's College has seen many debut gigs, one of the famous famous being the Foo Fighters debut. The Verve guys, who are backed by five vocalists, pull in the crowd tonight. The music is as long and trippy as you would expect. 'Black Submarine' is the second number, and has an electro sound and heavy dubby bass from Jones. The vocals which recall Tricky are sung by David McKellar, who looks like a blonde Alex Turner of the Arctic Monkeys. His co-singer, whose name is Amelia Tucker, recalls Shirley Manson. 'Rain Down On Me' is the title track from their debut download EP and is sung by Charlie Bickers, who looks like a Madchester type in his Fred Perry shirt, and gives it his all on this meaty and loud number. Davide Rossi adds some vocals too. 'Is This How We Feel?' has sad violin to start. The guitar sounds on it like 'A Storm in Heaven'-era Verve, and 'Riders On the Storm' keyboards play in the background. 'Lover' has a slow groove, and a new vocalist who sounds like Slowdive's Rachel Goswell. The song has an ambient like feel to it, lovely harmonies, and it is beautiful how the guitar, bass, drums and violin melt into each other here. 'Here So Rain' has a big sound to it and a big vocal by Amelia, which combines well with the baggy and trippy sounds of the guitar. 'Everything That Happens', the encore, is a slow burner, that shimmers gently, while David and Amelia's vocals sing beautifully over the top. Everyone leaves having seen a great gig by a future band that can only get better and better. A perfect show.
Visitor Comments:-
453

Posted By: John Blyth, London on 14 Jul 2011
The music was sublime, and you gotta hand it to Nick and Simon for making steps away from Richard Ashcroft, but honestly the pub rock karaoke of the two male singers? Where do they find these guys? I thought they were trying to move away from the beer swilling lad rock tag. I genuinely hope they rethink the vocals for future live dates.
---
Pennyblackmusic Regular Contributors
---