---
Zombies
-

Breathe Out Breathe In
published: 23 / 4 / 2011
---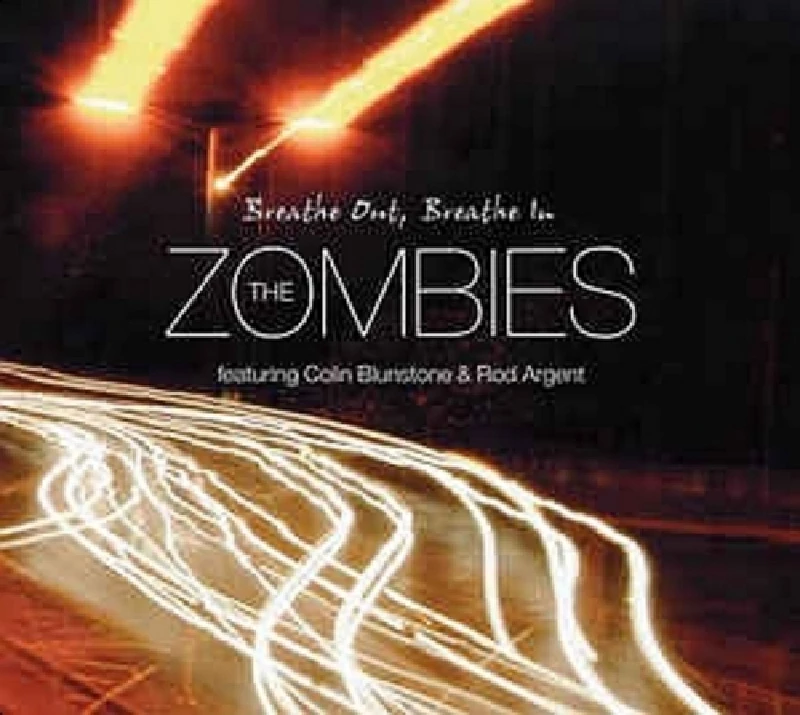 intro
Occasionally effective latest album from influential 60's act the Zombies, which, however, doesn't unfortunately match up to the classic work of their past
It's a strange old world. Mention the Zombies these days and everyone raves about how brilliant their 1968 album 'Odessey & Oracle' is. It's a crying shame then that no one bought the album when it was originally released; it might have delayed the break-up of the band at the time. The facts are that, although 'Odessey & Oracle' is the English equivalent of 'Pet Sounds', being that it is an album that despite being very much of its time, it still sounds fresh today. In terms of sales and chart action certain members of the Zombies, however, had much greater success with the projects they moved on to. Keyboardist Rod Argent not only fronted the successful band that bore his name but went on to become a producer of some note, and singer Colin Blunstone sold more records as a solo artist than he ever did as a member of the Zombies, which is strange considering that everyone holds the work the Zombies did for Decca and CBS in such high regard. The Zombies were a special band though. Their clutch of singles for Decca were nothing like what their contemporaries were releasing at that time. They mixed R'n'B with subtle jazz touches and produced a kind of intelligent pop music that clearly had more going for it than a lot of the lightweight pop music that was around in 1964/65. Both bassist Chris White and Rod Argent proved their worth as songwriters even in those early days, and the covers the band attempted like Gershwin's 'Summertime' and a medley of Smokey's 'You Really Got A Hold On Me' with Sam Cooke's 'Bring It On Home To Me' were inspired and showed the virtuosity of the band perfectly. But the highlight of their career was undoubtedly 'Odessey & Oracle'. It's a pop-psych classic that deserves the status it now receives. The Zombies have reformed and split again in the years between 1968 and now. They've released albums of new songs under the Zombies banner alongside solo albums which, in some cases such as Blunstone's 'The Ghost Of You And Me' from 2009, frankly walk all over the new recorded output of the Zombies. 'Breathe Out-Breathe In' is the latest album to be released under the Zombies name although the only original members of the band still present are Argent and Blunstone. It's telling that no less than three of the songs featured have already been recorded by those artists. 'Any Other Way' was on the aforementioned Blunstone album with a less cluttered arrangement shorn of Argent's keyboards, and while it would take a fool to try to find fault with Argent's keyboard skills, once one is used to Blunstone's original version, the keyboard drowns the song on this latest version. 'Christmas For the Free' is known to most of us as the B-side of Argent's best known single 'God Gave Rock and Roll To You', and the version on 'Breathe Out-Breathe In' is, in fact, an improvement on the original, mainly because Blunstone's breathy vocals are well suited to the sentiments of the song and the blistering guitar solo is exceptional. The third song that has been updated is 'Shine On Sunshine' which if my fading memory serves me right originally featured on the 'Circus' album by Argent, and which here loses some of it's original dreamy feel and guitar runs that made it so attractive then. That said this new arrangement does bring something new to the song and again Blunstone's vocals are a joy to listen to. So that leaves the new songs. Well, 'Breathe Out Breathe In' is far from the Zombies' best work. Maybe it's because they are already familiar but when the best songs on an album all come from earlier in the bands career maybe it would have been best to let sleeping dogs lie, carry on with those solo careers and let 'Odessey & Oracle' keep the Zombies flag flying for new generations. Colin Blunstone is truly one of our most underrated singers and is the owner of one of the most distinctive yet attractive voices in pop music. Rod Argent is an outstanding musician who also hasn't been given the acclaim he deserves; much of the Zombies sound was down to his musical vision. But sadly these new songs, while played and produced immaculately, just don't move the listener like the old ones do. Occasionally a song comes along like 'A Moment In Time' where flashes of the old brilliance shine through. The harmonies recall 'Odessey & Oracle' and it's almost a new experience every time you hear the song, but unfortunately songs as good as this are too far and few between on 'Breathe Out Breathe In'. In some ways it sounds like the band are trying too hard to recapture past glories. 'I Do Believe' has all the makings of a classic Zombies song, but there's just too much going on especially in the chorus. It's as if the band are desperately trying to make 'Odessey & Oracle Vol 2' by throwing all that made the songs on that album so perfect into each and every song. 'Odessey & Oracle' was a dozen separate songs, each one a beautifully crafted slice of thoughtful, adult pop music. Trying to cram the feeling of each of those twelve songs into each and every song on 'Breathe Out Breathe In' is it's major failing. The closing song, 'Let It Go', which again is dominated by Argent's distinctive keyboards is almost there; one of his most gorgeous melodies beautifully sung by Blunstone it just goes to show that the old magic is still there somewhere, but it's spread too thinly on this latest batch of songs. An album to dip in and out of then and proof that both Argent and Blunstone can still produce outstanding music at times, but when a band made an album as musically rich and satisfying as 'Odessey & Oracle' that still stands up 43 years after it was recorded maybe we are just expecting too much from them.
Track Listing:-
1
Breathe Out, Breathe In
2
Any Other Way
3
Play It For Real
4
Shine On Sunshine
5
Show Me The Way
6
A Moment In Time
7
Christmas For The Free
8
Another Day
9
I Do Believe
10
Let It Go
Band Links:-
https://www.thezombiesmusic.com/
https://en-gb.facebook.com/thezombiesmusic/
https://twitter.com/TheZombiesMusic
http://www.colinblunstone.net/
https://en-gb.facebook.com/colinblunstone
https://twitter.com/colinblunstone
Label Links:-
https://www.redhouserecords.com/
https://www.facebook.com/redhousefolk
https://twitter.com/redhousefolk
https://www.youtube.com/user/RedHouseRecords1
https://plus.google.com/112881215713389798473
Have a Listen:-
profiles
---
In the Beginning (2019)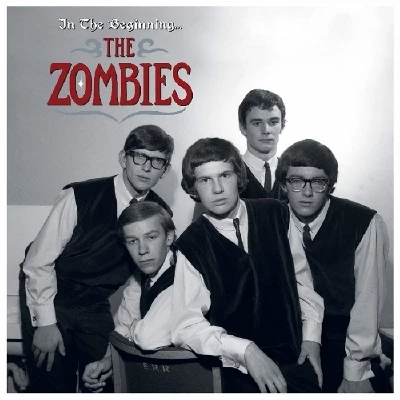 Adam Coxon profiles 'In the Beginning', a new five LP vinyl only only box set of early Zombies recordings.
photography
---
Photoscapes (2015)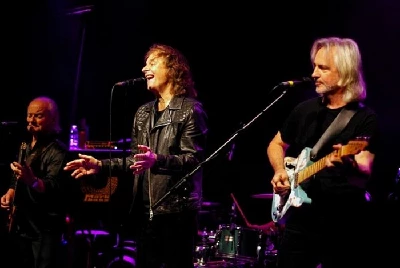 Darren Aston takes photographs of iconic 60's band the Zombies at the Arts Club in Liverpool
Pennyblackmusic Regular Contributors
---