---
published: 20 / 3 / 2011
---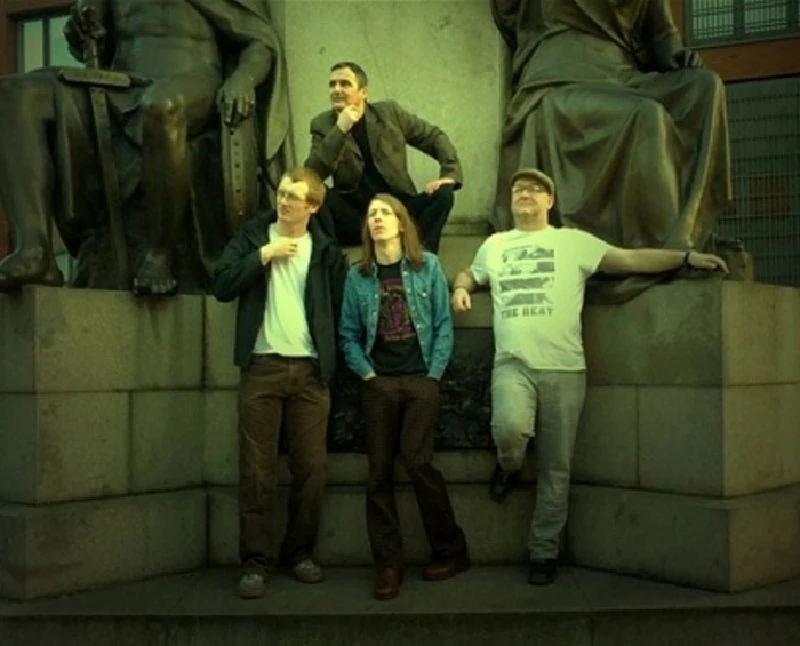 intro
Factory Star is the new band of original Fall guitarist and Blue Orchids' front man Martin Bramah. He speaks to John Clarkson about Factory Star's debut album, 'Enter Castle Perilous'
Occultation Recordings is one of the most distinctive and individual record labels currently operating in Britain. There have been seven releases to date on the Exeter-based label since it first formed in 2009. As well as downloads, these have come out as an assortment of seven, ten and twelve inch releases. Two have been by the Granite Shore, owner Nick Halliwell's new band, the second of which, 'Flood of Fortune', a 7" single, impressively involved a 56 piece string section and featured contributions as well from the June Brides' Phil Wilson and the Painted Word's Arash Torabi. There have been two singles, 'English Electric Lightning' and 'Liquid Mercury', also by the Liverpudlian group the Wild Swans, which, now its third incarnation and reformed for the first time since the late 1980s, is fronted by singer-songwriter Paul Simpson. Other releases have been a single, 'She's a Vampire', by Jonathan Beckett, a Nottingham-based musician who Simpson brought to the label, and two EPs, 'Black Velvet' and 'Come Home', by the reformed 70's new wave band the Distractions, of which Halliwell is again a member, whom, while attracting little interest in their original lifetime, have, like the Wild Swans, gone on to develop cult status. Occultation's latest release, 'Enter Castle Perilous', by Factory Star breaks new ground in that, while there is a vinyl edition, it is both the label's first CD release and also its first album. Although a relatively new band, who played their first gig in their native Manchester on New Year's Eve 2008, Factory Star's front man and leader is a familiar figure in Mancurian music circles. Martin Bramah was the original guitarist and one of the founding members of the Fall, playing two stints in the mercurial Mark E. Smith's ever evolving band, the first between 1976 and 1979 in which he co-wrote with Smith most of the songs on their debut album, 'Live at the Witch Trials', and again between 1989 and 1990 in which he appeared on their 'Extracite' album. On both occasions he left mid-tour, the first time as a result of increasing tensions between him and Smith, in part caused by his relationship with Smith's former girlfriend, ex-Fall keyboardist Una Baines, and the second when Smith jettisoned him from the band in the midst of some Australian dates. After leaving the Fall the first time, Bramah formed the Blue Orchids in 1979 with Baines, a group that he would front on and off until 2005 and for two decades after Baines left in 1985. The Blue Orchids toured with Nico, both serving as her support act and backing band, in the early 1980s, and released four studio albums, 'The Greatest Hit (Money Mountain)' (1982), 'The Sleeper' (2003, originally recorded 1993), 'Mystic Bud' (2004) and 'Slum-Cavern-Jest' (2005), as well as various singles and another four compilation albums. Martin Bramah was also briefly in a band, Thirst, with drummer Karl Burns, who had also been in the Fall, and which recorded one EP, 'Riding the Times', in 1987. Burns, who could not be located, was along with Bramah, who did not wish to be involved, one of the few ex-Fall members who did not participate in Dave Simpson's 2008 book, 'The Fallen', in which 'The Guardian' journalist set out to meet and interview all approximately fifty Fall members, past and present. The current line-up of Factory Star consists, as well as Bramah on vocals and guitar, of Hop Man Jr. on keyboards, Chris Dutton on bass and Tom Lewis on drums. Dutton and Lewis replaced brothers Steve and Paul Hanley, who had both also been in the Fall, in April of last year. Factory Star have a similar lashing turbulence in their sound to the Fall, but, like the Blue Orchids before them, put extended emphasis on psychedelia. Bramah's raw-voiced vocals are also usually less cryptic than those of Mark E. Smith, and involve a lot of narrative. 'Enter Castle Perilous', which was produced by Nick Halliwell, was recorded in a furious three days at a studio in Liverpool in January and is a dark, swirling maelstrom of a record. Bramah's vocals are hoarse and spat out. His band's instrumentation is abrasive and violent, but, with, even handclaps being thrown in, there is also for all its frenzy always also a prominent sense of tight, jangling melody. Pennyblackmusic spoke to Bramah about the making of 'Enter Castle Perilous', and why, having been planned as another single by Occultation, it evolved into an album. PB: The Blue Orchids were an on and off going concern for nearly thirty years between 1979 and 2007 with yourself as its pivotal and eventually only constant member. Why did you decide to form a new band, Factory Star, rather than resurrect the Blue Orchids' name once more? MB: Blue Orchids was, at best, a fragile bloom. I needed something more robust and reliable, something a bit more 21st century. I wanted to dump the old baggage and associations and put my best foot forward, you know, make a fresh start, turn over a new leaf and all that - you get the idea? PB: Have the Blue Orchids after all these years finally finished or do you see yourself as now spearheading two bands, albeit one which is at the moment in a state of hiatus? MB: Like a snake I have shed an old skin that had become too restrictive, but the beast lives on… in freer and more practical garb. So that's a yes and a no then, in that order. PB: Dave Simpson suggests in his book 'The Fallen' that "perhaps (Fall musicians) are never great musicians, just great Fall musicians." He is talking about the fact that "Fall musicians subsequently seems to fail." That seems an over statement especially in your case, as you have now fronted three bands which have all gone on to earn record deals and also had a solo career. All of your bands have at one point or another, however, involved musicians who were in the Fall-Una Baines and Craig Scanlon in the Blue Orchids, Karl Burns in Thirst and Steve and Paul Hanley in Factory Star. Why do you think that is? Is it just because a large number of Manchester musicians have now played in the Fall or perhaps also because many of those who were in the Fall have come out of it with a similar mind set? MB: Dave Simpson talks a lot of naïve, sentimental crap about the Fall, but there is a slim, sliver of truth in what he says here, in that Fall musicians don't have to be great musicians, as Mark E. Smith realised early on that he could draw strength from chaos. All he needed was a big racket and a primitive beat and "musicianship" was to be discouraged. So after being in a band that famously "can't play their bloody instruments" it's hardly surprising that ex-members struggle to make it in the music industry. The business will put up with the Fall, to some extent, to show how broadminded and tolerant it is, but ex-Fall, forget it. As to my having worked with a few ex-members, it is hardly surprising really as we were friends and colleagues with a similar mind set, as you put it. Also, people tend to feel a bit rudderless after giving themselves up to the guiding hand of Mark E. Smith and then finding they're out on their arses with the gravy train receding into the dim distance and I felt duty bound, in some cases, to help them find their feet again. PB: Why have you decided to call the album 'Enter Castle Perilous'? What was the thought behind that? MB: Well, it just popped into my head as a kind of mood of the times we're in… things might not be quite what they seem to be... "Was that a castle or was it a satanic mill or some sort of factory or was it a hospital that we were in and are we still in it now, or was it a dream or is this a dream, and if it is, how do I wake up?" – erm, perilous, but fun folks! PB: There are stories on the internet that the band went into the studio to record a single, but were so well rehearsed that you came out with an album. Is there any truth in that or did you always intend to record an album? MB: Yes, this is the truth of it. We went to Liverpool to make a single and came back with an album. It is, however, also true that once I'd asked Occultation to book three days in the studio to record our first single, and they had agreed to it, I actually knew I could make an album in that time, so I did have a secret agenda, of sorts, to record an album – but I didn't tell the band this and I didn't tell the label either. I just let the merits of the music speak for itself. We recorded ten tracks so we could choose the best two, on the day, to release as a single. When Nick Halliwell heard the completed session he insisted we release it as an album. I just gave it my best shot; put my trust in Fate and the raw, unbridled talents of my band. PB: Occultation Records has certainly created a niche for itself by releasing new and beautifully packaged records by cult acts of the early 1980s such as the Wild Swans and the Distractions. How did you become involved with them? Was that why you signed with them? MB: I signed with the label for purely aesthetic reasons. I was very attracted to the ethos of the label. I liked the look of it and the way they went about things. It was a gut feeling that this was the right place for us. I became aware of Occultation while browsing on Facebook, actually. They were plugging the latest Distractions EP at the time [2010's 'Come Home' EP], and it caught my eye. Then I noticed they were handling the Wild Swans too, a great Liverpool band. I sent them an email and got a very enthusiastic response, thankfully. Occultation Recordings have also released music from some very interesting new acts too, like the Granite Shore and Jonathan Beckett. PB: You also released a solo album in 2008, 'The Battle of Twisted Heel', and apparently you used to play some of the songs from 'Enter Castle Perilous' at solo shows. Which songs were those? Why did you decide to bump them up into band numbers? Do you see your solo career as being on temporary or permanent hold? MB: I think I've played 'The Fall of Great Britain', 'Stone Tumbling Stream' and 'Black Comic Book' at solo shows – I thought that these originally acoustic songs were worth working up into the rock epics you now hear on 'Enter Castle Perilous'. I see Factory Star as being my main vehicle now, but I may do some more solo work in the future. PB: 'Big Mill' is the most distorted track on the album, involving lots of elongated and sinister-scraping guitar and keyboard work. Yet its anxious and unsure-of-himself narrator who is a new arrival in the city signs himself up seemingly happily for a life of apparent drudgery at the big mill ("I'll set myself free at the big mill/The future is becoming clear now.") What was the thought behind that song? Was that meant ironically? MB: I was trying to imagine the time when these big mills were something brand new and I was wondering how it would feel to be a young man presenting himself at the gates of this futuristic edifice and dreaming of a whole new life for himself. The irony only comes with hindsight – I am not that boy. PB: You have sometimes chosen to remain silent about your time in the Fall and indeed were one of the few musicians who didn't participate in 'The Fallen', telling Dave Simpson that it was "too personal to be put in the public domain." It is not up to us to intrude on that. Can and should 'The Fall of Great Britain' be, however, interpreted as some kind of statement on your former band? MB: It's not true to say that I have remained silent on the subject of the Fall. I have spoken at length to Simon Ford for his book 'Hip Priest' and also to Simon Reynolds for his books 'Totally Wired' and 'Rip It Up and Start Again' plus many interviews in the press over the years. In fact, I have only ever refused to do two interviews, as I recall, one was for a BBC documentary on the Fall and the other was for Dave Simpson's article in 'The Guardian', which ballooned into his book 'The Fallen'. If I don't like the way they sell the idea to me, I don't do the interview, basically. 'The Fall of Great Britain' has nothing to do with the Fall. It is about history and it's resonance with the future. PB: 'Cheetham Bill' seems to capture chillingly yet with black humour the destructiveness of a couple who can't live with each other, but who can't live without each other. At the same time though they seem to get off on a life of mayhem and hurting one another. Where did the inspiration for that song come from? MB: It came from everyday life in North Manchester – you just have to look out of the window really. PB: The current line-up of Factory Star already played to outstanding reviews a gig to celebrate the first anniversary of Peter Hook's FAC251 club in Manchester. At that show you played all of 'Enter Castle Perilous' in its entirety, plus a handful of Blue Orchids songs. Will you be touring more once the album comes in late April? If so, what can audiences expect from these shows? MB: Yes there will be more shows, we are very much a live band – you can expect passion, invention and flare – new tunes plus the odd gem from my back catalogue. PB: Thank you.
Band Links:-
https://www.facebook.com/FactoryStar/
Picture Gallery:-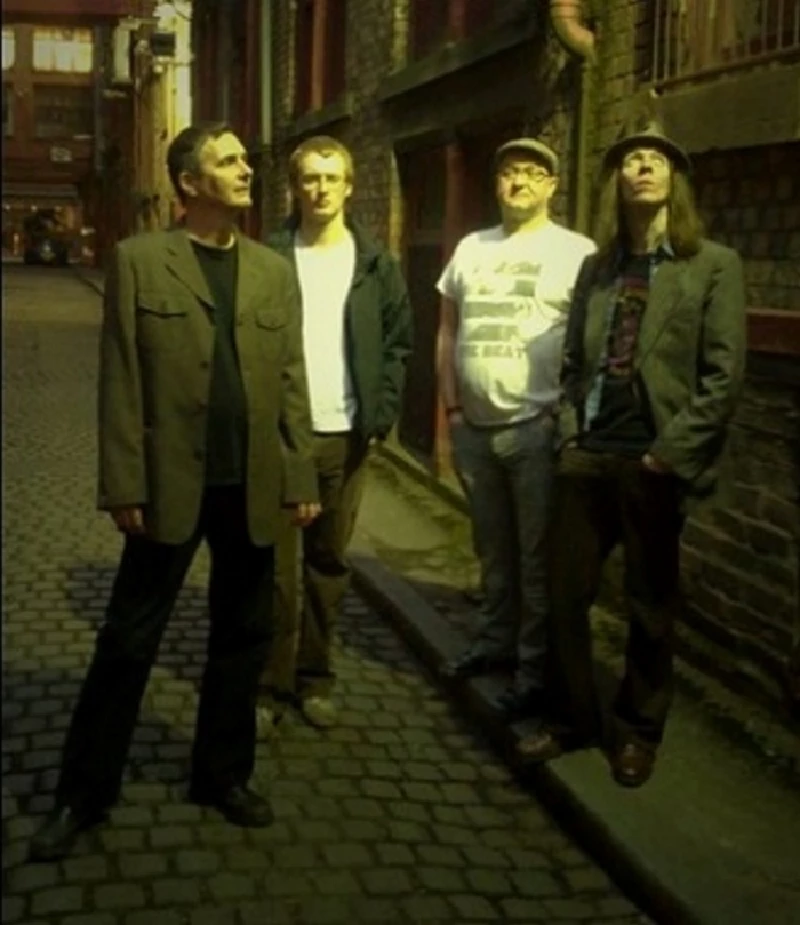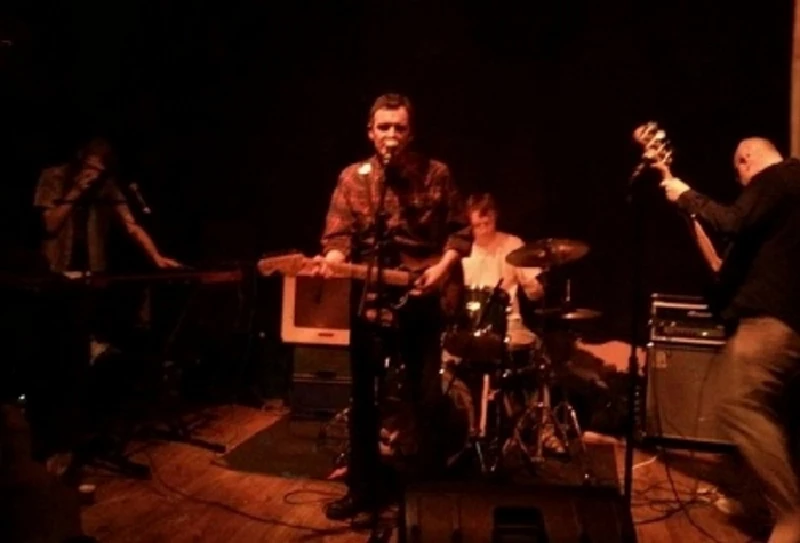 Visitor Comments:-
547

Posted By: Shelley Guild, Brighton on 05 Apr 2012
Saturday 14th April- Yorkshire House, Lancaster Fri 27th April- Green Door Store, Brighton BN1 4FQ http://www.wegottickets.com/event/148602 Sat 28th April- Queens Head, Stockwell Rd, London
---
425

Posted By: Albert, Manchester, UK on 13 Apr 2011
Factory Star play Friday 15th April at the Salutation, Machester and headline at The Crescent, Salford in the 'Sounds From The Other City' festival on Sunday 1st May. Previews tracks 'Enter Castle Perilous' can be heard here: http://www.youtube.com/watch?v=15SQtgB4F0A
---
424

Posted By: Albert, Manchester on 12 Apr 2011
Factory Star play at the Salutation, Higher Chatham Street, Manchester (free entry) this Friday 15th April. Also, on Sunday 1st May they headline at The Crescent, Salford in the 'Sounds From The Other City' festival (http://soundsfromtheothercity.com/2011-stages/helmets-for-men-at-the-crescent/). Enter Castle Perilous is available from www.occultation.co.uk ahead of its official release on 25th April.
---
Pennyblackmusic Regular Contributors
---