---
published: 20 / 3 / 2011
---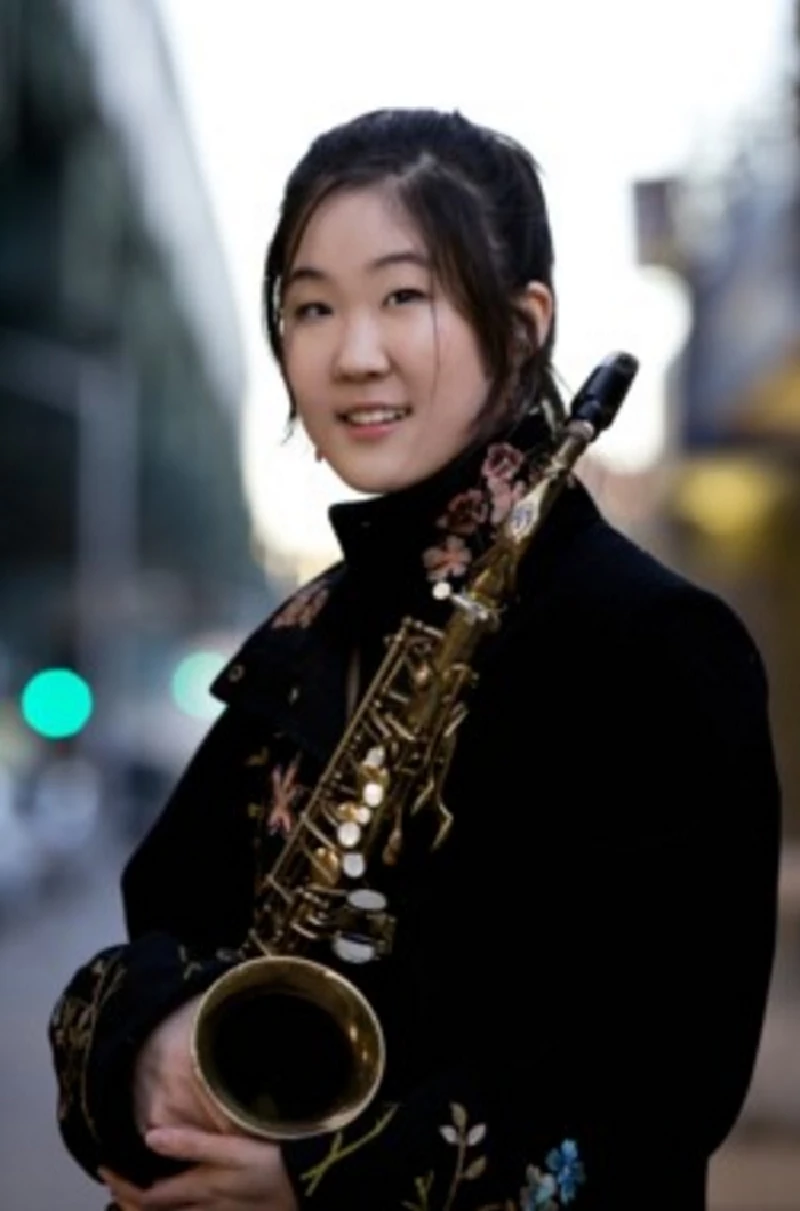 intro
Much acclaimed jazz saxophonist Grace Kelly is only eighteen, but has already released and won several major music awards. She speaks to Lisa Torem about her extraordinary career to date and gives her take on the current jazz scene
By the age of 13, this Grace Kelly, not the actress turned princess of Monaco, had discovered her own fairy-tale moment. Her prince, though, came in the elegant form of an alto saxophone. Some prodigies light up the sky and then wane hazily into anonymity, but not this virtuoso. The now eighteen year-old saxophonist/vocalist/composer has remarkably developed into an old enough soul to brandish chops alongside jazz geniuses like Wynton Marsalis, Harry Connick, Jr. and Dave Brubeck. Her home state showered her with The Boston Music Awards and in 2009, the 57th Downbeat Critics Poll declared that she was one of the "Alto Saxophone Rising Stars." Her fifth release on her homegrown PAZZ label combines dreamy standards and inventive originals, deftly executed with the help of her energetic quintet. 'Man With the Hat' is unique because it is a collaboration between Kelly and the iconic saxophonist Phil Woods, who was so enthralled with his younger colleague's talent, that he placed his personal, well-worn hat over her shining black hair during a feverish duet. Born Grace Chung, the moniker which stuck until her mother's second husband, Bob Kelly, came along, the teen artist, who initially studied piano at six, soon fell in love with her family's Stan Getz collection. Her first recording, 'Dreaming', was encouraged by music teacher, Ken Berman. The follow-up, double disc, 'Times Too' (2005), features the great Monk composition, 'Round Midnight.' 2006's 'Every Road I Walked' impressed ASCAP enough to warrant an award and enticed an invitation to perform with the Boston Pops. Incredibly active, currently, as a student at Berklee College of Music, and with more than 500 concerts under her teen-aged belt, the warm, effusive, jack-of-all trades Grace Kelly expands on what it takes to tackle the elusive jazz scene. PB: Grace, you started out studying classical piano. Do you think that being exposed to harmony and counterpoint, at any early age, inspired you to concentrate on perfecting melodies? GK: Yes, definitely. Starting with piano was such a great thing. I still play today and it's a huge tool in my composition work. Piano has helped me the most with understanding and learning the theory of music. It wasn't my choice to start on piano (it was my mom's, ha-ha!), but I'm so glad she made me do it. When saxophone came along I fell in love with the instrument, and no one had to tell me to play it or practice. I'm really thankful that I have that strong musical foundation. PB: You have studied with Lee Konitz who has developed a 10-step study of improvisation. Have you worked with Lee on this approach? GK: Yes! Lee brought up the 10-step approach the very first time I met him and had a lesson with him. That was five years ago. I was thirteen at the time. The concept back then was totally over my head and I'm still trying to grasp it now. It sounds like such a simple idea, "10 steps to improvisation." That should be easy. It is, however very difficult. The idea is as follows. Step 1 is the absolute melody. No embellishes, no inflections. If we were playing 'All The Things You Are', step 1 would be playing it exactly the way it was written. As the steps go up (ex. 2, 3..etc) we begin to change the melody ever so slightly by step, by inflections and different phrasing are welcomed. By step 10, the melody of 'All the Things You Are' should be a completely new melody; one no one's heard before. The idea behind the whole concept (as I have understood it) is - throughout all the steps - we should still be able to hear the melody in the back of our heads. All the phrasing and embellishes should still come from the melody of the song. A lot easier said than done! PB: Would you say that learning improvisation is more cerebral or tactile? GK: Improvisation to me is all about expression. I don't like to play music that's cerebral. It doesn't do anything for my soul, and in the end of the day I play music because I want to bring emotions to others and to myself. One of Lee Konitz's biggest lessons to me was his stressing the point of staying in the moment. Lee is one of those incredible improvisers who don't play licks. That's something I strive to be like. I would rather try to play a line I hear in my head, not execute it quite correctly, than play a cliché I know will work. I love to keep my ears open to the musicians around me, play off them, and go to a musical place I haven't been before. That to me is what allows those musical, magic moments to happen! Jazz is a rare and special art form because improvisation is such a key element in it. The reason why I wanted to start playing jazz is because I loved the idea that I could make up my own solo and play whatever I want! I play many of the same songs in my set at each performance, but I promise you, each time it's very different. If it wasn't I would get too bored!! It's about freedom. There are so many aspects of performance and music that can be touching or impressive. Virtuosic playing always makes peoples' eyebrows go up. High long notes can be very impressive, circular breathing, yes, and this is all true. But there is also that special moment where one plays a ballad that literally takes your breath away and gives you goose bumps. That to me is connecting with the human emotion and that's probably the most powerful thing I could do. PB: I know that you have also composed with Lee, 'GracefulLee", for example. How did you two synthesize your styles to create an original piece together? GK: This is a funny answer and probably not one you were expecting to hear. Lee and I composed our song, 'GracefulLee', via the fax machine. Our song is based off his song 'Thingin' which is actually based off of 'All the Things You Are'. I wrote the first melody, he wrote the second melody and we faxed back and forth making changes, adding harmony and so on. The day we recorded it in the studio was the first time we had played it live! (And that was the only take we did!) We thought it would be clever to add the spins on names. Also, Lee, in the past, has added his name to compositions; 'Sub-conscious-Lee', etc., PB: You have played with pianist/composer Dave Brubeck. Have you been influenced by his frequent use of unorthodox time signatures? What was most memorable about performing with Dave? What are your favorite Brubeck compositions? GK: It was such an honour to play with one of the legends in this music. Dave Brubeck is the nicest man in the world and an incredible pianist, composer and always has a great band. His use of time signatures was an influence. His CD 'Timeout' was probably one of the first CDs I heard with time signatures other than four. I played his song 'Blue Rondo Ala Turk' when I was younger and I remember it was incredibly challenging, but fun. One thing I love about his compositions so much is whether it goes into a different time signature, or the keys go all around the world, it is still very fun and easy to listen to because he has the string of melody around everything he writes. I performed with him at the Kennedy Center as part of President Obama's inaugural festivities. The most memorable thing about playing with Dave is watching him while he solos. I love how he incorporates lines with comping. He has such a beautiful sense of drama and excitement to his playing. My favorite Brubeck tunes include 'In Your Own Sweet Way', 'The Duke' and many others! PB: You wrote a complete orchestral arrangement of 'Every Road I Walked' for the conductor of Boston Pops, Keith Lockhart. Initially, he had requested that you only perform the piece with the rhythm section. Was it challenging to score one of your compositions in such a short amount of time? GK: It was one of the biggest challenges of my life so far to be honest. I don't know exactly what I was thinking when I asked Keith if I could score my piece for the orchestra in less than a month when I had never done it before! It was an incredible learning experience though. I basically was writing all day and night in that time period. I was learning about all the string instruments, brass, and everyone else in the orchestra. I learned how to format a giant score, print out all the parts, double, triple check. It was a lot of work and at the end the scariest thing is I hadn't heard it live. I was only able to hear my piece live the day before our concert in the rehearsal. I knew that the moment Keith brought up his baton and the Pops started playing that it could sound absolutely terrible, or it could sound something close to how I imagined it. I was lucky that it ended up being much more like the latter, and it was an absolute thrill to hear my piece premiered by the best orchestra in the world at Symphony Hall in Boston in front of two thousand people. It was even more exciting to be standing in the middle of it all being the soloist. I had the best seat in the house! PB: 'Tender Madness' starts out mournfully; like a crying baby. Introductory measures are played on your album, 'Mood Changes', unaccompanied. Sax player Albert Ayler was known for a similar sanguine vibrato. Was Ayler an influence? Do you prefer playing your instrument solo with another sax player or with an orchestra? Secondly, what kinds of songs are best for performing duets with other players? GK: I've actually never checked out Albert Ayler. Thank you for that. I'll have to look him up. I love playing saxophone solo; I also love playing in a quintet setting, big band and orchestra. Each setting is very different and has its own special quirk. I also love playing duets with other saxophonists; I've done a couple on my cds. One with Lee on 'GracefulLee', one with my past saxophone teacher, Jeremy Udden, on 'Times Too'. And on my latest release 'Man With the Hat' with Phil Woods. I love keeping an open mind when it comes to duets. Playing a free piece with another saxophone player rocks my world. I also love improvising over standards or blues, or whatever fancies us that particular day. PB: You have said, in past interviews, that melody is important to you. Sometimes words don't come as easily. Do you sometimes feel that words are distracters? What makes a beautiful melody? GK: I never feel like words are a distraction. It actually works the other way for me. Along with being a saxophonist and composer I am also a singer and songwriter. When I said that words don't come as easily to me I meant in the context of songwriting. Sometimes a song takes months for the words to come to me. Sometimes the melody and lyrics come within 30 minutes (I like those. Ha-ha!). I am a real melody girl - that's for sure and it's highly unusual for me to get stuck coming up with a melody. When I play standards and these American songbook songs, I always know the words to them. The reason I would pick to play a certain ballad over another is because of how I'm feeling and what the words are saying. It's not enough to have just the melody. The words add another dimension to fully expressing the song, even instrumentally. PB: You have worked intensively with sax player Phil Woods, who in turn has played with a phenomenal line up of artists in his life. Do you hear any other influences in his style? GK: Phil has been a mentor and inspiration of mine since I started playing the horn. He's worked with everyone in the world of jazz. Whenever I turn on his CD I know that it's him within a few seconds. He's developed a style and a sound that's distinctly his. He also has had many influences and peers through his life and everytime I'm with him I need a notebook to write down all the names of players he's listing off that I don't know. I hear a lot of Benny Carter, Dizzy Gillespie, Charlie Parker and Johnny Hodges in his playing. He's found a way to craft all his influences, bottle them up and make it him. That I deeply admire, PB: What have you and Phil learned from each other? GK: I learn so much from Phil every time I'm with him. Some of it is rather hard to explain because it's the music that I soak up when we're on stage together. I find my playing a performance with him challenges me in the best way and helps me grow. I feel so blessed to have the opportunity to play with one of my heroes on the alto and someone who is the history of jazz himself. I love hearing all the stories he tells me and Phil is also so amazing because he keeps up with the times. He has his Ipad, Ipod, computer, everything. He loves working with his computer, his website, sends PDFs. The guy is amazing! He also is so open about music today, different genres and what's going on in 2011. He is by no means stuck in any time period and he's constantly curious. It's so inspiring to see a legend that still has the curiosity of a kid. I hope that we can continue to be curious together. PB: If you could perform with any other instrumentalist, living or dead, who would that, be? GK: Oh boy. Such a tough question. I'm not sure I can answer this. I think it would be amazing to have played with Stan Getz. He was the reason why I started playing the saxophone. It would be an absolute dream to hear his gorgeous sound with mine. PB: Has it been challenging to be thrust into such an adult world at such a young age? How has your musical career affected your family life? GK: 
I have the best family in the world and the most supportive parents on the planet. My sad has become my manager, booking agent, travel agent, everything. He started working in the music business as soon as I began performing. I'm so lucky to have the support that I have from my parents. Without them, there's no way I could be doing what I do. We have our own production and publishing company and have produced six CDs under my name as a bandleader. Music and my career has affected my family life in a positive way that now I work with my dad. We work very tightly together and he comes on all the tours as the tour manager. We're a great team. Not many kids can say they work with their parents, so that's a little different, but we make it work and it's fun too. My mom also helps out a lot and sells all the CDs at gigs along with providing endless love. PB: Do you have a philosophy that keeps you optimistic when things get overwhelming? GK: 
My philosophy is to keep looking up. Wynton Marsalis once told me not to read the reviews and try not to let the highs get too high or lows too low. I'm lucky to have found something that I so passionately love to do that I can do as my career. Music is such a blessing and something that I'm good at and have a never-ending love for. There are always those times where everything gets overwhelming and that's when I try to take a step back, make a list and figure out what I want to do. I have a big goal of what I want to do with my career and life, and remembering the bigger picture as I work on each project and things leading up to it keeps me focused. I also find meditation, and yoga has really helped in times of stress. It's something I'm trying to practice more and more. PB: What have been your greatest moments onstage? Where have the audiences been most enthusiastic? GK: Performing with the Boston Pops was one of the greatest moments along with playing with Wynton Marsalis and his big band at Rose Hall for a few nights. Touring with my quintet around the world has been such an excitement and opening up the Newport Jazz festival opening for Jamie Cullum was a dream. We also played the Montreal Jazz festival last year and it was one of the most enthusiastic crowds I have ever played for. Everyone was right up to the front of the stage and making me and the band feel like rock stars. I have never seen an audience that enthusiastic. It was absolutely amazing. There have been many enthusiastic audiences all around the world. When we did our tour around Germany and there were many fantastic listeners who would come up after the show and discuss their deep knowledge and love for this music. Many of them had huge out of print LP collections. It boggles my mind. PB: What's in the future artistically and personally? GK: I would love to collaborate musically with other jazz greats in the music like Quincy Jones and cross genres and collaborate and work with artists like Sir Paul McCartney, Stevie Wonder, Sting, Jamie Cullum and others. My ultimate dream is to bring joy through my music to as many people around the world as I can. I hope to find that sound that is distinctly "me." I am such a fan of all different types of genres of music and like to keep my ears open to anything. If you look at my Itunes play list you may be a bit surprised. It goes from Charlie Parker to Ray Brown, the Beatles, Sting, Stevie Wonder, George Benson to Earth Wind and Fire. There are also a bunch of more contemporary artists I enjoy today such as John Mayer, Corrine Bailey Rae, James Taylor, and Carole King. I hope to be able to fuse jazz with a new sound incorporating more contemporary sounds and bridging generations. I think it's important for people of my generation to know about jazz and for people of my parent's generation to know about younger generation music. I know there is a way to fuse it altogether to create a sophisticated new sound that will touch people of all ages, generations and ethnicities. That's my ultimate goal. As Duke Ellington said "there is only two types of music. Good music and the other kind." PB: Thank you.
Picture Gallery:-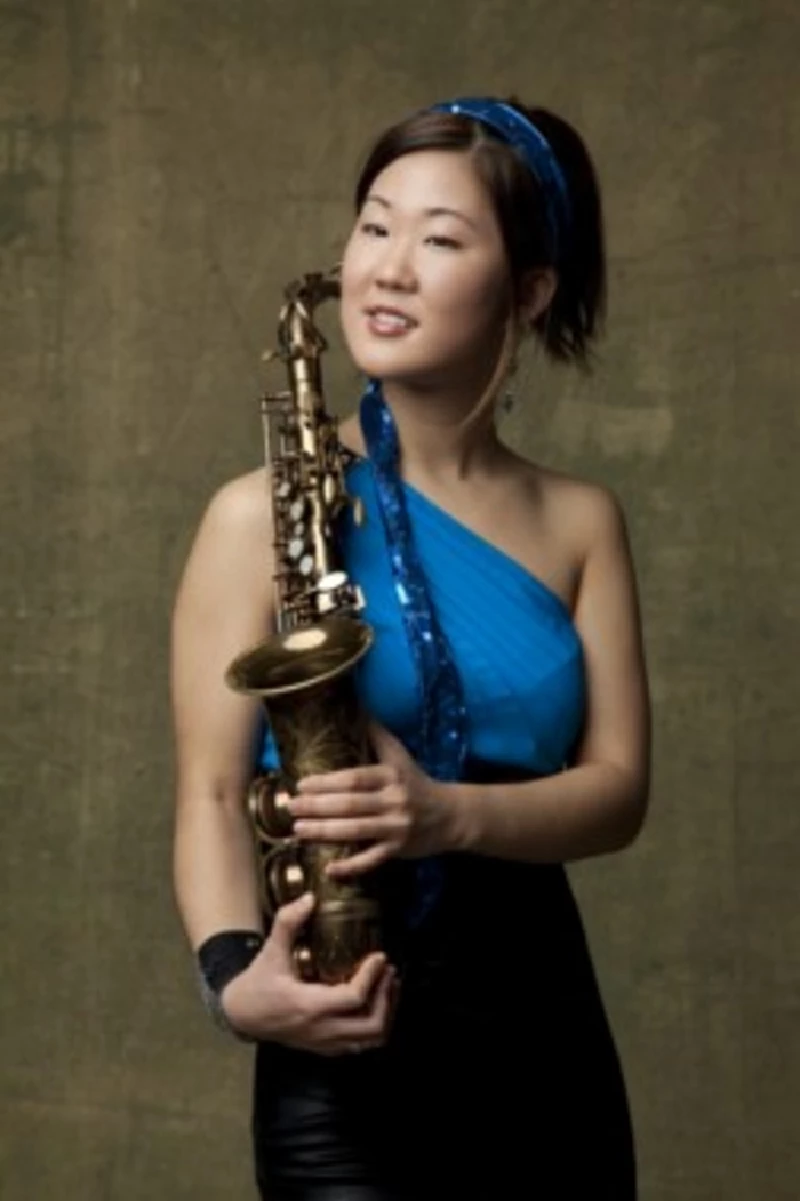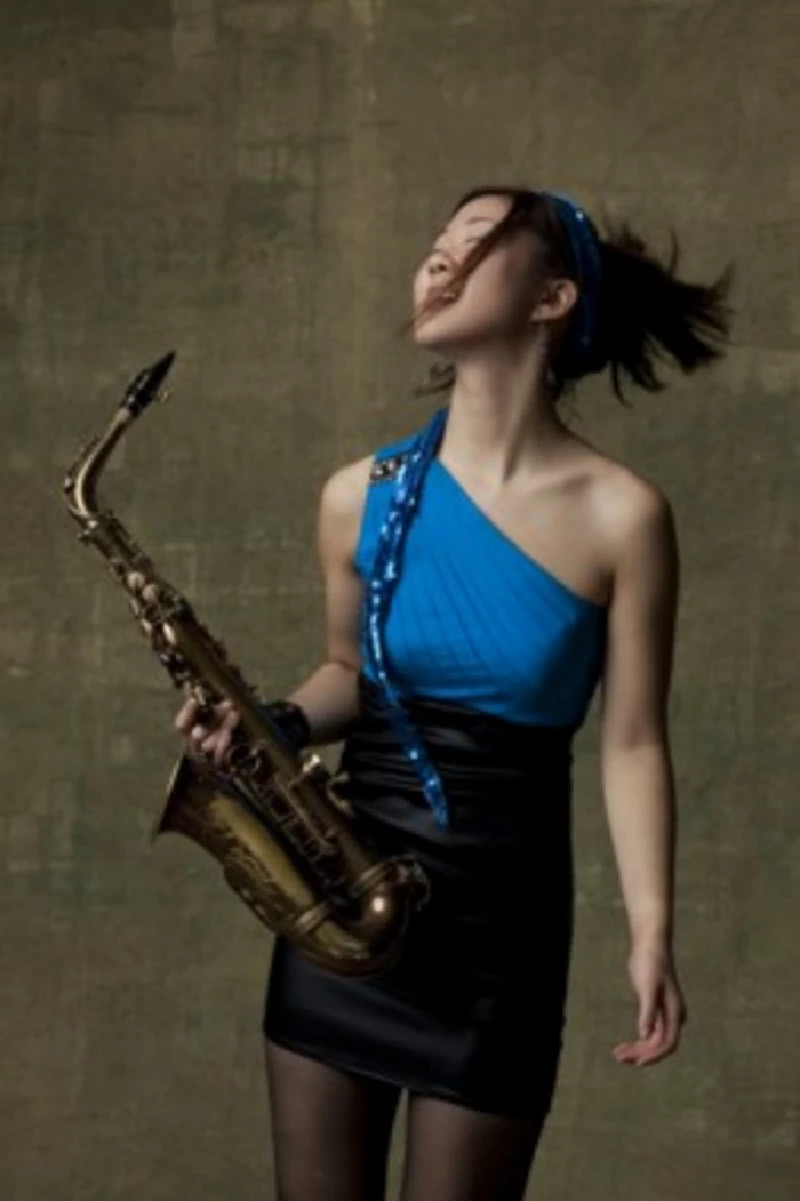 Pennyblackmusic Regular Contributors
---