---
Akron/Family
-

S/T II: The Cosmic Birth and Journey of Shinju TNT
published: 5 / 3 / 2011
---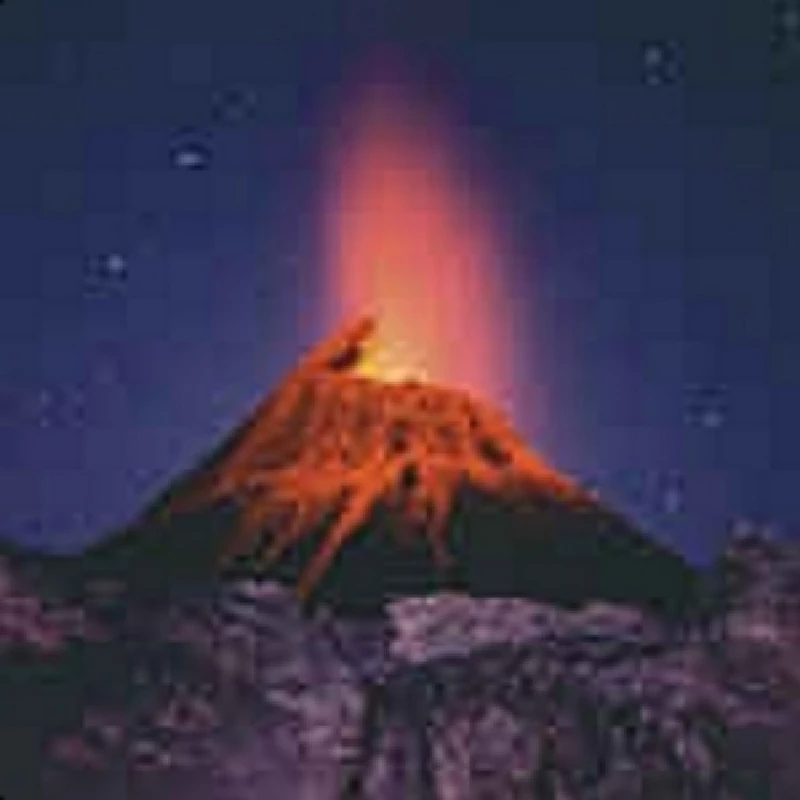 intro
Superb sample and loop-influenced fifth album from New York-based psychedelic folk act, Akron/Family
Akron/Family are, in my humble opinion, the premier, tip-top, a-grade, numero uno, superest, duperest, ultimo-fantastique, most amazing band operating on our little planet today. And if anything, that's selling them short. Their fifth album (sixth if you count their split effort with Angels of Light) boasts not only my favourite title of the last few years, but also a collection of mind-blowingly good music. One of the things I love about Akron/Family is that, while at their core their songs are always identifiable A/K songs, their sound varies drastically from one album to the next, with no two records sounding anything like each other. S/T II is no exception; the band have left out the extended, experimental, noodling-sessions of previous releases (most prominent on the excellent 'Love is Simple') the band's latest record instead utilises samples and loops alongside the usual 3-way vocal harmonies and blistering guitar/bass/percussion work. On tracks like 'Silly Bears', 'Another Sky' and 'Light Emerges', the layering of loops is not a million miles away from Animal Collective's most recent work, although Akron/Family manage to avoid the more self-indulgent pretentiousness that animal Collective are prone to fall into. Other highlights (amongst a whole album of highlights) include the unusual but wholly satisfying two-parter 'A AAA O A WAY/So It Goes', the mesmerising 'Islands' and 'Say What You Want To', which is probably the most recognisably 'Akron/Family' track on the record. But Akron/Family is an album band, and their work is best appreciated as a whole. 'S/T II: The Cosmic Birth and Journey of Shinju TNT' is a beautifully constructed album, which goes from strength to strength right the way through, up to and including the final three tracks, where it winds down to a satisfying conclusion with closer 'Creator'. Objectivity dictates I should come up with some kind of negative point to counter-balance all the bum-kissing I've done in this review, but quite frankly I have neither the ability nor the inclination to think of a single bad thing to say about this record. It may only be March, but there is no doubt in my mind that this will be at the top of my albums of 2011 list come December time. I implore you to check this band out if you haven't before – you'll thank me for it.
Track Listing:-
1
Silly Bears
2
Island
3
A AAA O A Way
4
So It Goes
5
Another Sky
6
Light Emerges
7
Cast A Net
8
Tatsuya Neon Purple Walkby
9
Fuji I (Global Dub)
10
Say What You Want To
11
Fuji II (Single Pane)
12
Canopy
13
Creator
14
Healing Vapor Prismatic
Label Links:-
http://www.deadoceans.com/
https://www.facebook.com/DeadOceans/
https://twitter.com/deadoceans
https://www.youtube.com/user/deadoceans
interviews
---
Interview (2011)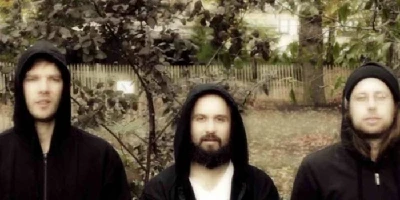 Jamie Rowland speaks to Seth Olinsky from psychedelic folk act Akron/Family, about his group's Japanese-influenced seventh album, 'S/T II: The Cosmic Birth and Journey of Shinju TNT', and the video films that have been created to accompany each of the tracks on the new album.
Interview (2009)
Interview (2007)
Interview (2006)
live reviews
---
ICA, London, 20/5/2009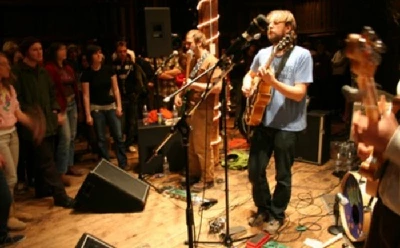 Despite having recently lost founder member Ryan Vanderhoof and now being reduced to a three piece, Sarah Johnson at the London ICA finds New York experimental folk act Akron/Family having lost none of their spontaneity, but also having an increased tightness
Barrymore's, Ottawa, 26/9/2008
Pennyblackmusic Regular Contributors
---