---
A-Ha
-

Arena, Sheffield, 23/11/2010
published: 4 / 12 / 2010
---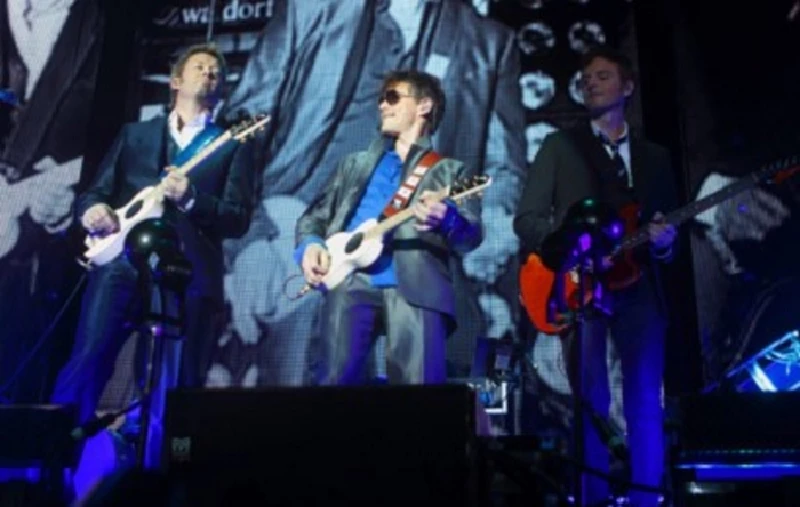 intro
At the Arena in Sheffield, Fiona Hutchings watches often under-rated 80's Norwegian pop act a-ha play a modest and unassuming, yet emotive set on their farewell tour
"Today the pop industry takes advantage of kids who are barely in their teens, who'd do anything to be stars. We were like that when we first made it. We signed every contract there was. And that's why we became pin-ups, why nobody cared that we also wrote songs. It's only now that the powers that be who looked down on us before, have begun to say that a-ha was a good band," said Morten Harket in 2002. After 25 years one of the hardest working and criminally under-rated 'boy bands' of all time have retired. But first they treated us to "one last hurrah" in the guise of the 'Ending on a High Note' tour. It was sadly obvious from the fact that we didn't have to queue to get in Sheffield Arena, go to the toilet or get a drink that this was not a sell out. Black curtains obscuring the empty seats and bringing the stage forward helped a little (and gave us a much clearer view of the stage), but the arena is pretty soulless at the best of times. The trouble was a-ha were too big for the City Hall. Their stage alone would have taken up half the available space. It was one of the most impressive stages I have seen. A little less strobe lighting would have been preferable but the visuals backing each song were relevant and produced to the highest spec. A huge roar went up as the trio finally came on stage and as I expected 'The Sun Always Shines on TV' kicked everything off. I was poised in my seat ready to get up and dance but it wasn't happening. We were sat up on the sides of the arena. The stalls were seated too, but the audience there had all got up and were letting their hair down. There were even home made banners being held aloft which made me smile. Looking down from my vantage point I could see wave after wave of little blinking lights from digital cameras and mobile phones trying to capture a little bit of history while there was still time. The trouble is in the tiers if the people behind you don't get up to dance and you do they will always bloody tell you to sit down. So we sat there and it was painful! I wanted to dance and escape the very annoying man on my left who spent the whole gig with his elbows in my ribs and rubbing his leg against mine - not in time to the music either.I did my best to ignore him and concentrate on the stage. The sound was amazing. Granted Morten, Magne and Pal had had a quarter of a century to refine their sound, but time is no guarantee of class and accomplishment when it comes to live performance. They didn't let us down. I wanted to cry when the second song was 'Move To Memphis' which I had not expected them to play. a-ha, in the flesh, playing my favorite a-ha song ever and I am just sat there. And you know what? Then they all pulled out frigging ukuleles and did a little uke solo! I thought I had died and gone to my own little bit of Norwegian heaven! But still people weren't dancing. Maybe the sense of distance was in part because Morten sometimes seems slightly ill at ease on stage.I have watched various footage of them performing live over the years and he always fiddles with his ear piece and doesn't look entirely sure what to do with himself. He only spoke to the audience a few times, but boy not only can he still sing, while he is in fact two decades older than I am, he looks possibly younger than I do. That said considering his mother had passed away only 3 weeks previously (something I only learnt later on) maybe his slightly subdued mood was more than understandable. They played a good mix of older and newer material. The most notable exclusion from the older stuff for me was 'Train of Thought'. It seems, from what I have read, that they had mixed the set lists up as they had gone through the tour which seemed to have helped to keep everything fresh. 'Manhattan Skyline' was very well realised. The heaviness and distortion of the original was created by Morten singing through a megaphone. After a rousing version of 'Foot of the Mountain' and before the finale, as a set change was occurring, the big screens showed 'a-ha 1985-2010', a montage of album covers, publicity and more candid shots and it made me feel a little tearful. Not just because the band would soon cease to be, but because here were 3 friends who travelled from Norway to the UK and then the world together from a young age. For half their lives they had been part of ours and I will miss them. Magne told the audience that 27 years ago they had recorded one of their first tracks in Sheffield so it felt appropriate to come back to say farewell. Someone shouted that they loved him and then a woman in the front row fainted. "It is just like in the 80's," he remarked. "Although these days it is more likely to be the band that faints!" So to the finale. My local paper described 'Cry Wolf' as 'inexplicably popular' in its review. There is nothing inexplicable about it as far as I can see. It has a pounding bass line, multi tracked vocals, a sing-a-long chorus and is insanely catchy - well the crowd certainly thought so. It was quickly followed by the equally hook ridden 'Analogue'. I think most of us bruised our hands clapping along. And then one of the real high points of the night, 'The Living Daylights', came complete with a Bond backdrop. A map of the UK appeared and sniper sights searched all over before settling on Sheffield at which point the cameras focused on the crowd and we were all encouraged to sing along to the chorus. And we did with real gusto. So with hormones at max in the audience it all went dark as if it was really over. But of course we all knew it couldn't be because they hadn't played 'Take On Me' yet - as if there would have ever been any other closing track. I watched an interview with Magne and Morten recently in which they said they had finally made their peace with their most famous track ever. These days a band simply would not get these chances to release the same song but luckily a-ha did and 'Lesson One' became one of the most famous and instantly recognisable songs ever. Back they came, the beat started, I turned to my friend and said, "Fuck it! Let's dance!" and so we and the most of the arena finally did. And it was too brief and it was all over and they were gone and they really weren't coming back. We weren't even out of our seats before the curtains were raised to revel the lorries parked behind and the roadies had their drills out to start to dismantle the stage. The instrumental part of 'Stay on These Roads' started to play. It always sounds mournful and melancholy to me, but just then all the more so. I expected to come out buzzing and tired from dancing the night away, but I came away sad it was all over and confused because it was an amazing gig. Maybe it was because I don't want to believe this is finally the end. Damn you, a-ha! Damn you for being modest, unassuming and realistic. Couldn't you have done what so many other 80's bands have done and kept on churning out the same old stuff on 'final' tour after 'final' tour? The final 4 nights in Oslo all sold out. I truly hope it was the triumphant home coming this band so richly deserve.
Band Links:-
https://a-ha.com/
https://www.facebook.com/officialaha
https://twitter.com/aha_com
Picture Gallery:-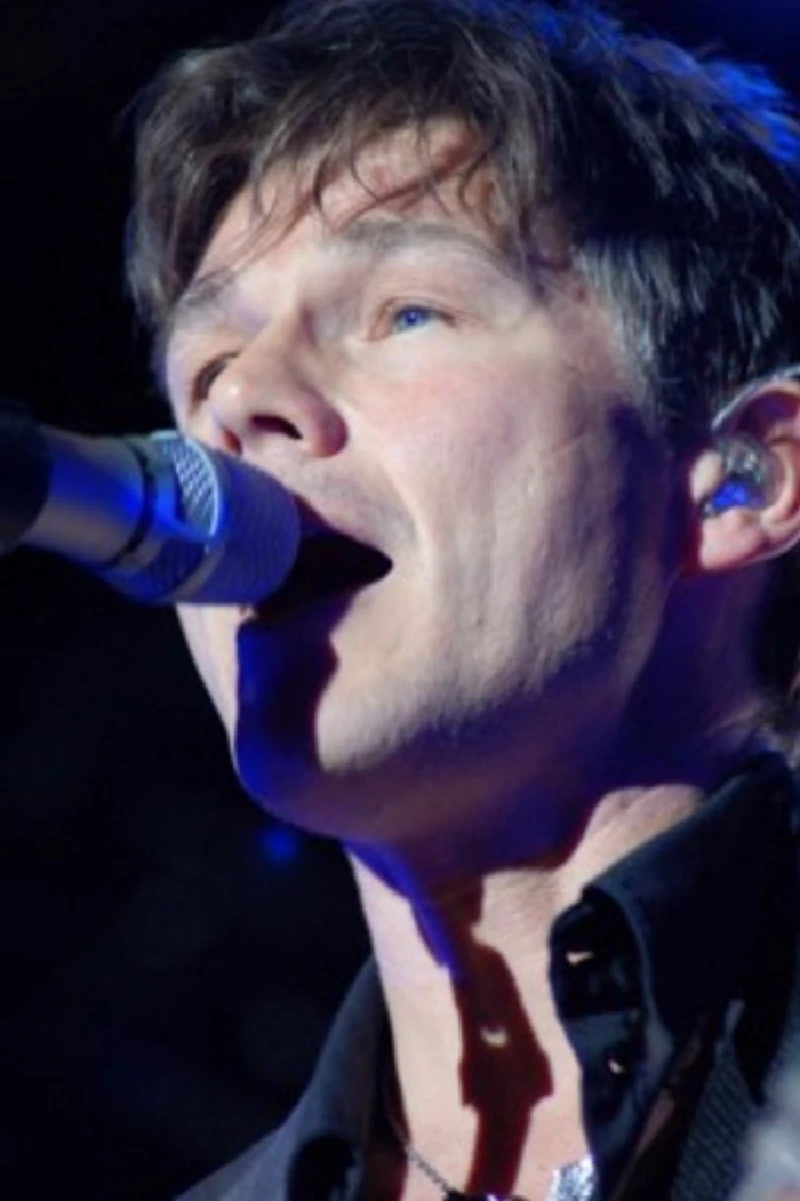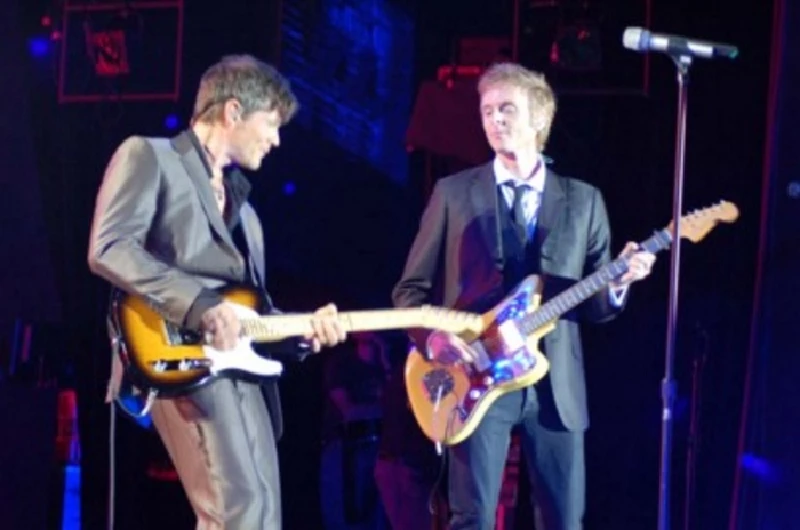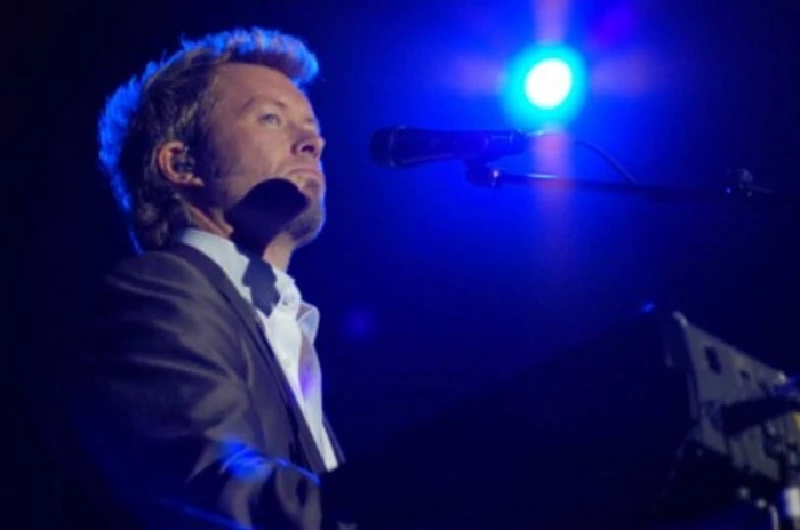 photography
---
Photoscapes (2019)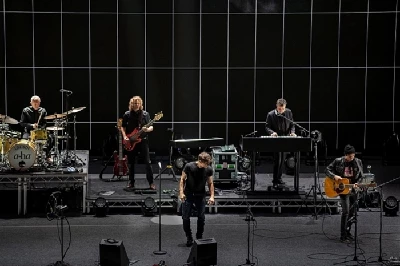 Andrew Twambley photographs Norwegian pop A-ha at a show on a tour in which they played all of their 1985 debut album 'Hunting High and Low' at the Leeds First Direct Arena.
Pennyblackmusic Regular Contributors
---