---
Swans
-

Academy, Manchester, 30/10/2010
published: 5 / 11 / 2010
---
intro
Helen Tipping is disappointed to find reformed American post-punk act Swans having devlooped a prog rock sound in their fourteen year absence in a show at the Academy in Manchester
Swans were not a band I was into first time around, but I allowed myself to be talked into going by photographer, Neil Bailey, who was. Having listened to some of their older materials and their new material thanks to YouTube, I was pleasantly surprised and looking forward to the evening. Little was I to know that their live material would bear only a passing resemblance to the recordings. With Neil off down the front taking pictures, I stood listening to their first number – 'No Words No Thoughts'. There were lots of drones and tubular bells for what seemed like a life time, a life time spent in some kind of prog rock hell. Still, I thought, it might get better – this is the one I didn't like much on the YouTube clips. The others were much more my kind of music. Which just goes to prove how very wrong your long suffering reviewer can be. Surrounded by people enjoying the music, I spent a further 40 minutes listening to barely recognisable tracks interspersed between self-indulgent, prog styled twiddling and guitars. At one point front man Michael Gira says "Thank you Leeds" and I fervently wish one of us was in Leeds. I am afraid to say that my professionalism drained away and I left even before they stopped for the encore, so I have no idea if they even did one. The photographs that accompany this article were taken for Pennyblackmusic by Neil Bailey.
Band Links:-
https://www.facebook.com/SwansOfficial
http://swans.bandcamp.com/
Visitor Comments:-
373

Posted By: Myshkin, London on 17 Nov 2010
What?? The Swans go prog rock? Please tell me the band that used to be ferocious live and had songs called 'Raping a Slave' and other such clearly chart-bound toe-tapping ditties haven't turned, well, crap. Mr Gira what on earth were you thinking? And nice to see you having your Spinal Tap moment with your 'Leeds' comment.
---
live reviews
---
KOKO, London, 15/11/2012
Chrisn O' Toole watches reformed American post-punks Swans play an intense, but brilliant set at the KOKO in London
related articles
---
Paul Simpson: Interview (2017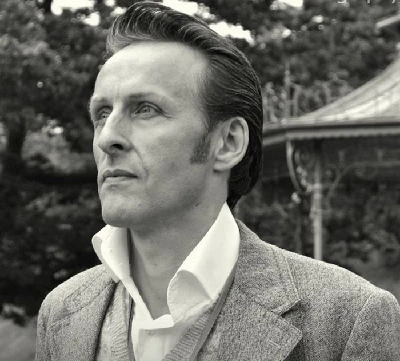 Paul Simpson talks to John Clarkson about his forthcoming memoirs 'Incandescent', his post-punk group The Wild Swans and his memories of late 70's/early 80's Liverpool and its bands
Pennyblackmusic Regular Contributors
---