---
published: 28 / 3 / 2010
---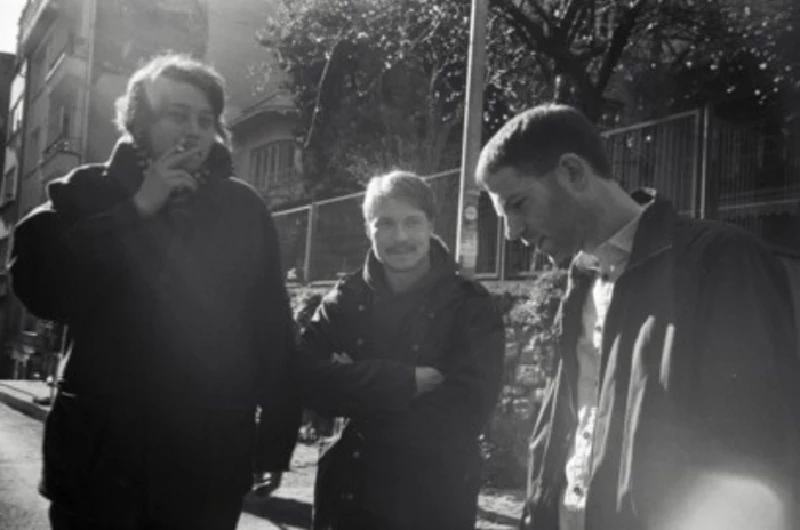 intro
Jamie Rowland talks to Johan Duncanson from much acclaimed Swedish pop band, the Radio Dept., about his group's forthcoming third album, 'Clinging to a Scheme'.
The Radio Dept. first came to my attention, as so many great bands did, on John Peel's radio show back in the early part of the new millennium. The song was 'Liebling', a 3-minute blast of lo-fi pop in the vein of Jesus and Mary Chain; fuzzy, fast and utterly fantastic. This was the bait that lead me to buy the band's debut album, 'Lesser Matters' in 2003. The sound was again lo-fi, but with a wonderful laid-back quality to it that washes over you and immerses you in the band's world. I once watched the sun come up over a luscious, green valley whilst listening to 'Lesser Matters', and firmly believe that a sunrise has never sounded better. In 2006, the band's follow up LP 'Pet Grief' was released. The sound was cleaner, with the keyboards being brought more to the fore and drum machines replacing the live drummer of the previous album. The strength of the song writing remained however, and in the same year Sofia Coppola requested the band, who are Swedish, to donate some songs to the soundtrack of her post-modern biopic 'Marie Antoinette'. In 2008 and 2009, the band released two new EPs. The first, 'David', mixed the recognisable Radio Dept. sound with dramatic beats and europop-style keyboard stabs which seemed to mark a new direction in the band's evolving career. The title track on the second of these EPs, 'Freddie and the Trojan Horse' has an overtly political message, and the anger of the lyrics spills over into the music; a driving rhythm is propelled along by a pounded keyboards and menacing guitars. The Radio Dept. has always centered around the creative pairing of Johan Duncanson and Martin Carlberg, working with a number of different band members. For the past few years, the band has been completed with keyboardist Daniel Tjäder. Now, in 2010 the band is preparing to release their third full-length record, 'Clinging to a Scheme'. Ahead of its release, Johan Duncanson spoke to Pennyblackmusic about band's past and continuing career. PB: Your new single, 'Heaven's on Fire,' has a very summery, upbeat feel where on past albums the overall mood has been quite melancholy. Does the new album, 'Clinging to a Scheme', follow this trend of having a more optimistic sound? JD: I guess so, yeah. Partly, at least more than the last one. I guess we got kind of tired of touring and just playing calm songs all the time. I mean we've always listened to upbeat music as well. I don't know why the last one became the way it did, but it didn't really reflect a period of our lives in the sense that we were mellow at the time we were making it. It just turned out that way and I guess this time we wanted the record to sound more like a rehearsing space, more DIY. And we've always recorded everything at home, and we didn't want to hide that. PB: Well your past albums, 'Lesser Matters' and 'Pet Grief' had a very lo-fi sound. I know you started out like most bands do, making 4-track recordings, but you've kept that fuzzy, home-made feeling throughout your career. Is that to give a sense of your music's independent background? JD: Well, I guess we like the sounds as well. But yeah, we've always felt that it was important to us to keep things very simple so that we can control every aspect of the band ourselves; from writing songs to recording them, mixing them, making the record covers, everything, you know? We just need to be in control to make it work. We record at home. We don't record in a studio. I think we would have a hard time compromising with a producer if we didn't know him or her really well. PB: It's been four years since your second album came out; when it comes to doing a new record, is there a point where you get organised and say "Ok, let's make a new album" or is it more a case of continually writing songs until an album comes into being kind of naturally? JD: Yeah, it's more like that second scenario I guess. For this one there was no plan, no deadline. We just kept on recording songs and got bored of them and recorded new ones until we had ten that we felt worked well as a whole. PB: So in regards to the more positive mood od 'Clinging to a Scheme', was that unplanned; did it come about naturally? JD: No, we have these talks all the time, throughout the whole process. The ambition has been to take a step into a more beat based and more rough, rehearsing space-ish sound, but still keep it very pop and look out for all the rock clichés that can come with that whole aesthetic. PB: The Radio Dept. has been around for about twelve years in it's current incarnation, is that right? JD: Well we broke up for a couple of years as well. Martin (Carlberg, guitars) and I started playing together in '98, but then he got tired of music altogether in 1999/2000, somewhere around that time. In 2001 I played him a bunch of 6 or 7 new songs that I'd made myself and recorded and he liked them so we restarted the band and a year later we released the first single ourselves. And that was pretty much the plan; just to keep releasing 7" singles and EPs until someone found us. PB: And that's something you've kept doing – you've released a couple of EPs between 'Pet Grief' and the new record. Is that a case of you having songs that you want to get released while you're still interested in them or is it more trying to appease your fans between albums? JD: Well we'd rather have people waiting for something. We're not trying to please anyone. We like singles and EPs very much. We like the shorter format of the single. I mean, we grew up listening to singles and the single is kind of iconic to us as a format and the EP of course. But we recognise now that when we're about to release an album people care about that in a way they don't at all when it comes to singles nowadays. I don't know why that is really. I think the single has had a kind of rebirth on the internet, but still albums kind of impress people more. I don't know why. PB: I think maybe the single has become de-valued in a way because of services like iTunes where people can pick their own singles to download from albums. In terms of the internet and file-sharing, what are your feelings on the free availability of music and the increase in music piracy? As a musician, do you see it as a positive thing that people have this increased access or do you think there should be some restraints on people? Are people taking advantage of these services? JD: It's complicated, but I don't mind people downloading songs, or even albums. We get to go to China or Peru or Moscow to play sometimes and it's amazing, and I don't know – it's hard to speculate if we'd be able to do that at all if it weren't for the internet and downloading. I mean, it's just the way it is. I download songs myself and I don't feel bad! But of course, we like it when people buy the records. I mean if you never enter the aesthetic world of the band – without trying to sound pretentious –you kind of miss a bit of the picture. It's meant to be one thing. We've never made any videos really, so that's our only channel to get out the aesthetic ideas that go with the music. PB: So the whole message is all packaged up together with the artwork and the music? JD: Yeah, that's the point. I don't know if we get any of that across, but that's the ambition at least. PB: On the new single you have a sample from an interview with Thurston Moore, where he's talking about destroying "the bogus capitalist process", and how youth culture gets picked up and sold on. Is that something that you agree with, and if so, do you think the internet could be seen as a tool for getting around that capitalist process? JD: Definitely, I think it is. We agree with what he says – and we thought it sounded cool as well! Yeah, I think the internet is a way around that, but that was actually one of the reasons that we thought of not using the quote because we didn't really want people to only interpret it as a comment on this debate about downloading. It's more like an umbrella, if you know what I mean. We were aware that people might interpret it in that way, and we don't mind, but we're socialists and we want it to apply to a bigger picture than just this one debate. PB: Looking at your use of that quote alongside your EP 'Freddie and the Trojan Horse' – about Frederik Reinfeldt becoming Prime Minister of Sweden – would you say that you're becoming more of an overtly political band as you are progressing and getting older? JD: Maybe… I don't think so really, because we were radical when we first started and we were always screaming about socialism in our early interviews here in Sweden. And we were in the riots – I don't know if you know about this, but there were riots in Sweden in 2000/2001. I guess sometimes we think that we've grown too soft in a way, but at the same time we have been able to express these opinions in a bit more of a sophisticated and satirical way than we were able to when we were 22 or 23. And I guess that's what always stopped us before. I tried to write political lyrics sometimes, but I couldn't get it write. It just wasn't good! I was really pissed off by the Swedish elections anyway, so I just felt we had to get that single out there. PB: You've always stayed away from major labels, and as you've said, like to stay as independent as possible with your work. When it came to supplying three songs to the soundtrack for Sofia Coppola's 'Marie Antoinette' in 2006 – a film released by major corporations – what attracted you to that project? JD: Well, we really like Sofia Coppola's work and her whole aesthetic world. I love 'The Virgin Suicides' for example – well, I like all of her films. So that was mainly the reason to say yes, because we were really impressed with her and what she was doing. And it was really flattering to be asked! I should say though, that we hesitated for a day or so, because we weren't very well known and we were kind of scared to get too associated with Sofia Coppola – to be like a 'Coppola-band', one of the bands she breaks, like Phoenix. PB: Did you get more major label attention after the film came out? JD: Well not really! We were actually kind of disappointed because we were expecting to get an American record deal and we didn't. No one asked us! I don't know if they thought that we were signed already or if they didn't like us but no one called, no one emailed at all. PB: Well I'm sorry to bring up bad memories! If a major record label had called, is that something that you would consider or would you say no, we want to stay independent? JD: I'd never consider it before, but now I think I really would. Not only in America, but anywhere really. I guess we kind of learned the hard way that most people – this sounds like a real cliché, but most people in this business are corrupt or capitalists, and our own label Labrador, that we signed to many years ago, they kind of screwed us over really bad and we're still suffering from bad decisions 8 years later. They owned everything that we recorded, even though we paid for the recordings ourselves and everything – as soon as we were done, they owned it and they could sell it to a foreign label and keep the money for themselves. We're on better terms with Labrador nowadays, because we've renegotiated our contract so the masters get returned to us after ten years or so. But as long as the suits keep out of our way, as long as we could keep our independence we could sign to anyone. PB: Will you be touring to promote the release of 'Clinging to a Scheme'? JD: We're not going to go on a long world-tour or anything, but we'll be doing some Swedish shows now and in May, and then we'll come to London and we'll do some Italian shows this Summer. And then we have China, Japan and Singapore; that region. This Autumn, I guess we'll do some more touring, but nothing's decided yet, nothing's booked. We'll do a lot more European gigs, and maybe America and South America as well. PB: This might sound like a bit of a clichéd question, but when you are travelling to places as diverse as Sweden, China and South America, is there a difference in the atmosphere at gigs and the reaction to your music? JD: It's a bit different; in China they warn you before you go onstage to not say any stuff about Tibet – because we wouldn't suffer from it, but the promoter would never be able to work again. So it's different in that sense, but once you get on stage it's practically the same everywhere. The Germans can be quite rude sometimes – no, not really! Screaming stuff like "is that all we get for ten euros?" We don't only like short records, we like short gigs as well so that can be a problem some places. But it's practically the same. It's weird to travel the world and the only thing you see is dressing rooms, restaurants, hotels and venues and they're practically the same! PB: Is there a game-plan for the Radio Dept's future? Do you have an idea for where the band will go next, or do you just keep writing songs and see where they take you? JD: I think we're going to try and record an album quite quickly this time; we don't want it to take three years. But we'll see. I've got some side-projects of my own now, because Martin's had a kid and he doesn't have the time to see me anymore, as much as I'd like to. PB: Is that a solo-project or are you collaborating with other people? JD: I think I'm going to do both. I've started a label with a friend. It's called Body of Christ. We're going to release some records by other bands and stuff that I've been working on, maybe a band that we have together as well. Those will all be out in the next year or so. PB: Thank you.
Picture Gallery:-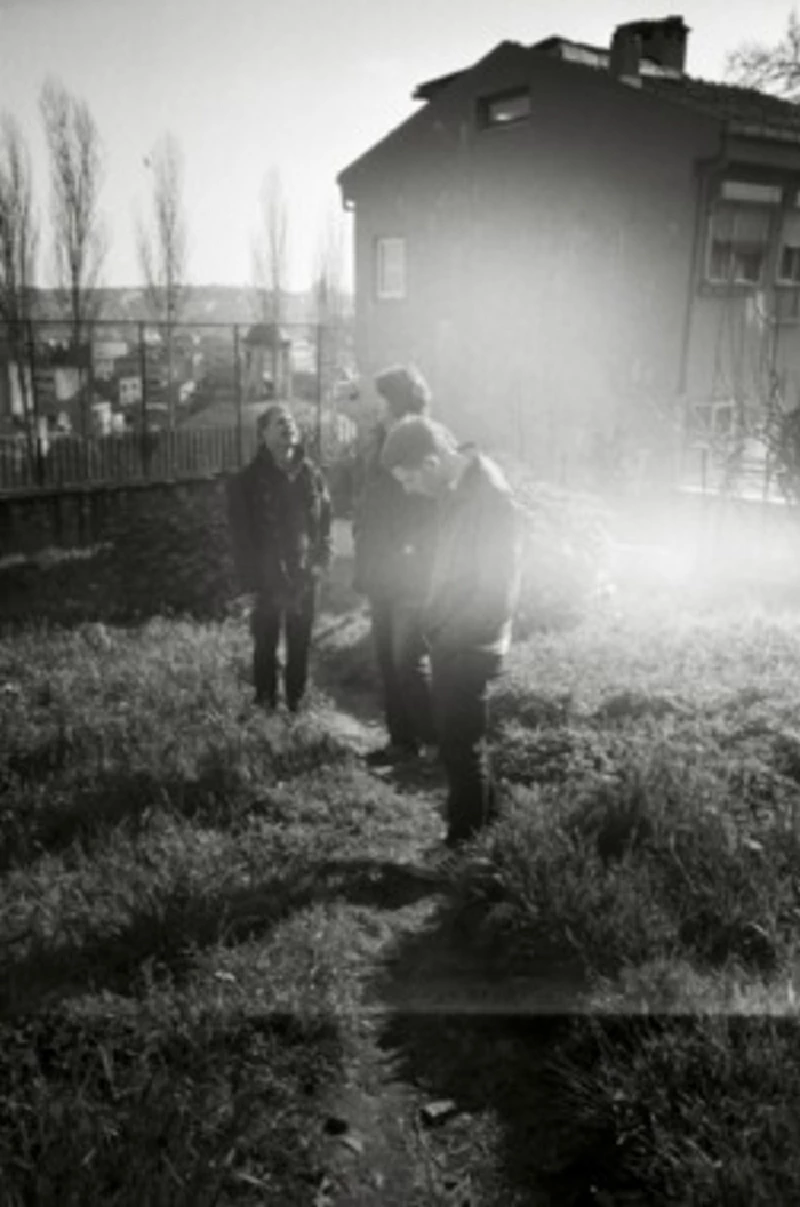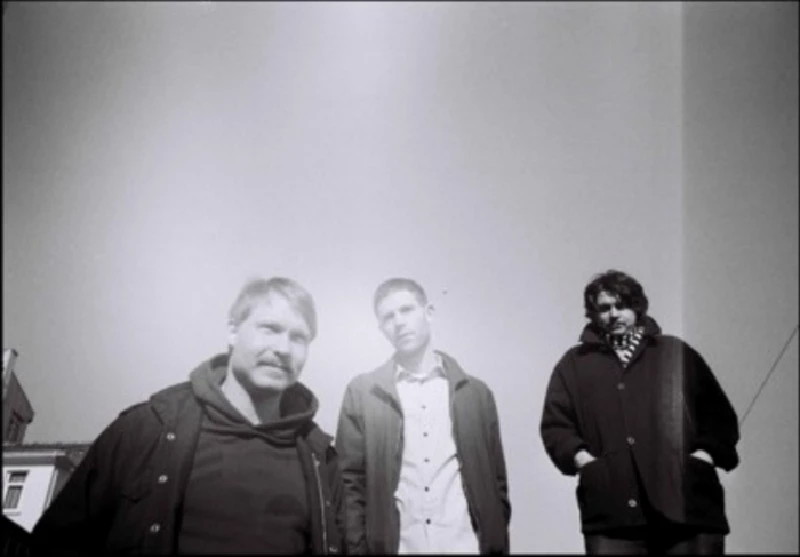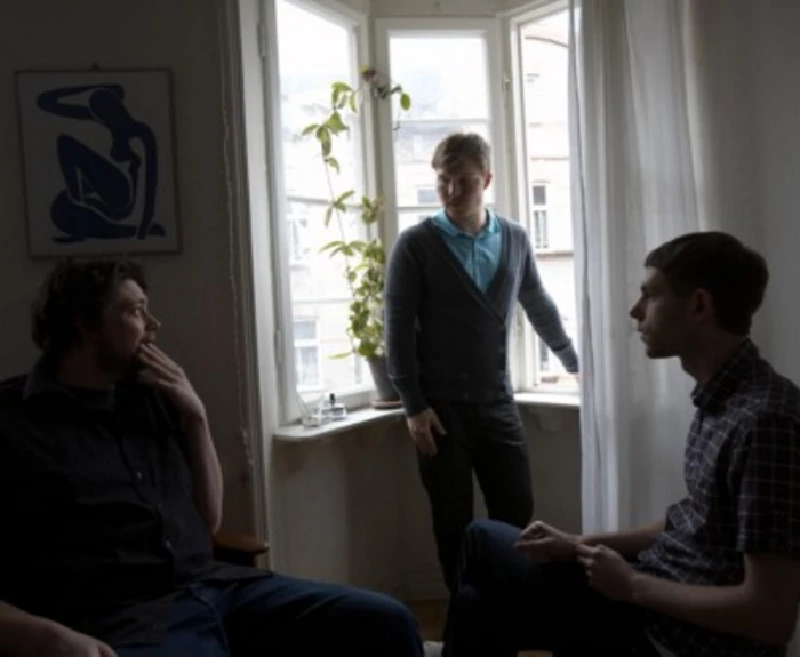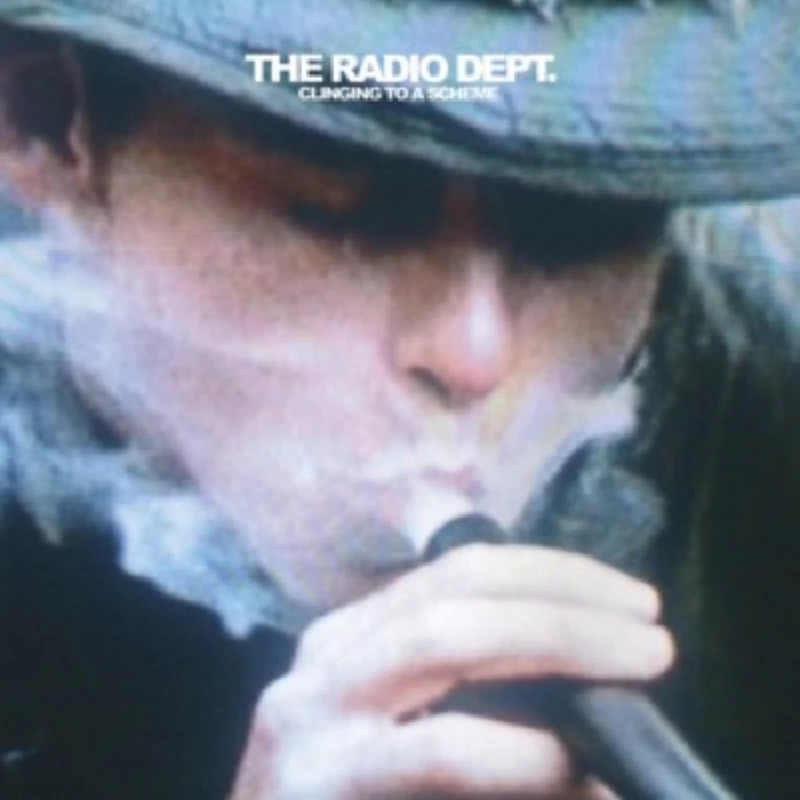 Visitor Comments:-
281

Posted By: chris, pennyblack, uk on 04 May 2010
for those wondering about it, it is from a scene in the documentary "Style Wars" (1982) and the person speaking is famed NYC graffiti writer Skeme. never expected to hear something from that movie in a Radio Dept song. is jonathan hitting up trains in sweden when not making music?? ;)
---
275

Posted By: jonathan, virginia, usa on 23 Apr 2010
for this lovely interview!
---
Pennyblackmusic Regular Contributors
---