---
published: 13 / 2 / 2010
---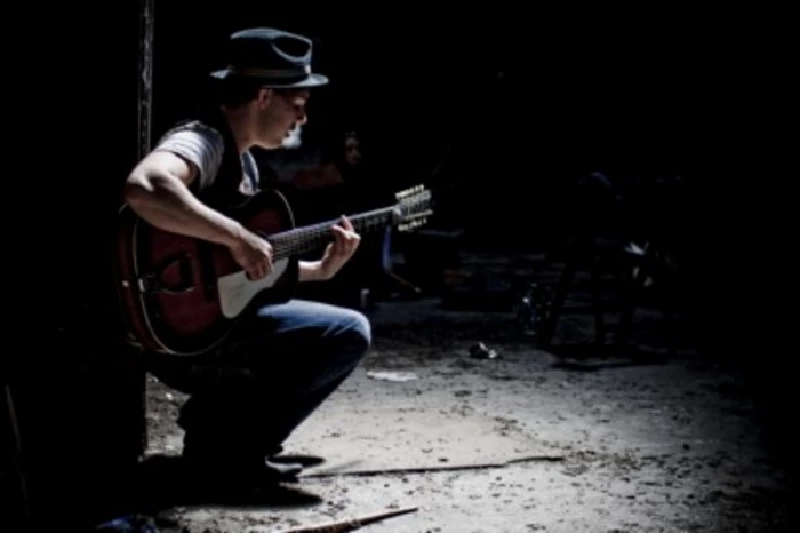 intro
Singer-songwriter Andy Robinson has just released his debut album, 'England's Bleeding'. He talks with Lisa Torem about its recording and making
'England's Bleeding' is the debut album of Worcester singer-songwriter instrumentalist Andy Robinson. And, whilst the dramatic title may trigger thoughts of shock, rest assured that listening to Robinson's repertoire will not require a tourniquet, but it may require a toasty fire or a stroll to a reflective babbling brook. Equally influenced by the likes of America's Motown, classical romanticism and the sheer beauty of Bulgarian women's choirs, Robinson drenches his songs in seductive sincerity. But don't think that, because Robinson tosses out philosopher Goethe's phrase, "less is more" that musical quality ever gets compromised. During the three years spent making the album, Robinson worked as a furniture salesman and his friend Mark, a huge help in the studio, worked as a gardener. Both spent long hours daily in non-musical environments. But, though their day jobs took away precious recording studio time, the sacrifice made Robinson strive harder to communicate his ideas to people of all ages and interests. Robinson's story reads like a fairy-tale, minus the golden carriage and silver chalice; discovered in a Hungerford pub, in the midst of a blizzard, by a high-profile producer….but, a lot of hard work preceded that round- table rendevous. Andy Robinson speaks candidly to Pennyblackmusic about the making of 'England's Bleeding' and explains how hard-work, synchronicity and friendship helped make this project a cut above the rest... PB: Andy, you've been heavily influenced by the American Motown sound and Marvin Gayeand Otis Redding. But, your themes appear to be more diverse. What directly triggered the imagery and subject matter that prevail in "England's Bleeding?" AR: I grew up listening to Motown, but also, all of the music of that era. The thing I loved about all of the songs from the 60s were their arrangements, their melody and intellect. But, I grew up listening to whatever my dad would listen to, or what my brother was listening to. He was the prime age for the "grunge" era and he would bang this music into my head while dad was banging classical music into my head on Sundays, and of course, all of the hymns we had to sing at church. 'England's Bleeding' is what I love about the music of the grunge period. It has angst, balls and no fear of being honest. During times of unemployment I found myself to be so utterly bored. I began to watch Jeremy Kyle and all the other daytime chat shows. There are probably about 100 songs you could write just watching chat shows and their stories, but you have to go out there to realise it's real. The theme of 'England's Bleeding' is a back-drop of Eastern European gypsy music. There is a flavour of theatrics, a bass drum of thunder, circus clarinets and wailing widows to see you through a dark moody landscape. It seemed obvious what the song was going to be about, by the way it's sung, almost like a reporter announcing the football results and all the reactions. PB: 'England's Bleeding' is not only one of the more forceful tunes in this debut album, it's the title. Would you consider this a socio-political protest song, in the classic sense, or more of an artistic tour de force? AR: I didn't realize I was writing a political song just because I didn't mention much about politicians or war, etc. But, now, I realise there is politics in every aspect of life so, in that respect, I guess it is, but it's not an opinion. The song is more like a photograph, a news update, or a school report, or a conversation you hear in a pub, maybe. No judgement is passed in the song and I involve myself, as part of the problem, in verse 2, hopefully conveying the point that we are all as bad as each other. PB: Tom Waits influences are clear, also, in this title song. Your voice is heavy and the images are comically cynical. 'The Piano Has Been Drinking' feel comes very much to mind. Of course, this kind of song doesn't always warrant commercial success. Does that matter to you? AR: I think I see that. For me, I think it's got more of a 'Rain Dogs' feel, that Jewish/Eastern European flavour. When I recorded the song, I sang all of it and we'd finished. We sent the record to my boss and he said, "I just didn't believe you in the vocal delivery." So, that night, Mark and Keith, who were recording me, took me out and got me blind drunk. I picked up some girls in the bar and took them all back to the studio. Stumbling into the "live" room, I put the headphones on and they recorded me singing the whole track. We got it down, the girls were mine and the vocal was now full of balls. If you want to send a message to everyone, not just your own people, then commercial success is vital. So of course, it does matter, especially with this song, that it gets its platform. PB: Those Eastern-European folk-dance progressions provide a delightful twist. Do you listen to this type of music frequently? Having grown up in a very musical family and having had training in a variety of instruments, what other kinds of 'world' or classical music titillates your imagination? AR: Yes, I do. It's possibly my favorite type of music. The Eastern European gypsy music is so unbelievably great because it's laced in more passion than you will hear anywhere else. The Jews have had it bad, but the Gypsies have been persecuted since history began, which is why their music is so divine, honest and passionate, but more than often, incredibly talented! Right now, I'm listening to A Hack and Hacksaw, then it'll be Django Reinhardt to carry me through the afternoon. If you want to hear truly unique, different, haunting, holy and euphoric music, then you must listen to the Bulgarian State Radio Choir. It's a choir of female voices that all sing with such individuality, but produce the most beautiful chordal harmonies and unusual inversions - music that'll make you cry – it's so wonderful. In all fairness I only really enjoy listening to traditional music from around the world as it just seems superior in soul, melody and passion. More than often the instruments are organic and played by real people, instead of some corny computer- made sounds. The most recent record I've obtained is 'Music from the Greek Islands' and it's great hearing sounds you never hear, like the sound of the bouzouki. The entire record is like a fresh tomato or a freshly squeezed orange drenched in sunshine. When it comes to classical, I can't stop playing Beethoven's Piano Concerto no. 5 in E flat major. It's truly magical. Soaked in a bottle of whiskey whilst listening to it, is pure heaven. I also find the music of Rachmaninoff out of this world - it's part of the Romantic Era - so the music is able to breath with pauses and accelerations. His melodies are complex - ranging from emotions of rage - to the next 16 bars being a small, petite sweet music box, calm as a sleeping baby, to then, being taken into a state of extravagant euphoria…pure genius! It's music like this that makes me think that sometimes we really can get close to God. PB: Love, and all its idiosyncratic hell, motivates you to write. Let's talk about 'Stuck In Town' - "I bet there's someone drawing you while I'm still stuck in town" has a remorseful tone, but it's not bitter. Were these lyrics based on a real relationship, and, in general, at which point in a failed relationship do you take pen to paper? AR: The time you write a song about someone is when you don't know them anymore. My last girlfriend split with me because I wrote a tune called 'I'm Leaving.' She got upset. I told her it was fictional, but she was too smart. The song was based on my first love. I loved her with all my teenage heart. I knew I was lucky to have her. I was the envy of all the boys at college, then I dropped out and she went back with her ex. I vowed never to think of her again. Then, three years later, I'm working in a crappy furniture sales job and I randomly get a text off her, saying, "I'm having the most wonderful time in Thailand, then we're off to India. I've met someone really special and I've got so many friends out here, so exciting! What have you been up to?" I didn't reply, but I thought about it and began to feel so disappointed in myself, so lonely, so bored. What happened to me? I sat down in the coffee shop on my lunch break and wrote my reply, 'Still Stuck in Town.' PB: 'Always Talk to Strangers' has a very natural, back-woodsy, Americana feel... AR: I feel the song has a "coming home" feel to it; a cozy Christmas Eve, maybe. It does have its melancholy sounds in the clarinet swells and moody flat accordion drones, but it has hope and optimism in its weaving, second guitar parts and glockenspiel. I don't know about the Americana feel, I didn't have a style in mind when recording it. It was the first recording I made for the album. I was introduced to Mark Lyons to record a few demos in his little backroom in a small thatched cottage. The "studio" wasn't much bigger than a broom cupboard. He had a computer and a nice microphone, but didn't know how to do anything fancy, so we did it simply. The rain was coming down hard and heavy, the room was small and cluttered. I brought with me all of my instruments…clarinet, guitar, painorg (flat accordion), my harmonicas, saxophone and shakers, whatever was going to be needed, and we'd have to record with what we had. The glockenspiel was rusted and shoved in a corner. I pulled it out and started playing it with pencils along with the track and suddenly we'd found the magic that was missing. I was dropped off and met Mark at his cottage, cracked open some wine and started recording. 'Always Talk to Strangers' sounds natural and homegrown because it is. We left in all of its imperfections; the creaks from the chair, the groans from the house. We started that night and finished in two hours. It was meant to be a rough demo, we tried to record it again and it was missing its magic, so the demo made its way to being on the album. The atmosphere and vibe of that record could never be re-created. PB: The innocent 'First Time' takes us back to the 50s with its harmonies and steady refrain. Buddy Holly was one of your influences. What intrigued you about his sound and is there pressure to "reinvent the wheel" when writing music that pays tribute to an era? Also, do you see a resurgence of this style currently in the UK? AR: As a young child, the only music I would understand or enjoy would be happy, exciting and memorable songs. Buddy Holly's melodies were always simple, but smart, and always memorable. He ticked all of the boxes at that time, when I was 6 or 7, of what I wanted from music. His production, certainly, with the Crickets, had the philosophy of "less is more" which I'm a big fan of. He only added instruments with the right sound in the right place, always playing to the strength of the song, only giving the song what it needs and no more. I admire Buddy Holly's courage to record a track like 'Everyday' as it is so bare in instrumentation; just a glockenspiel, double bass, thigh tapping and one voice. It shows that melody is all you need to carry a good song. I never think of it as re-inventing an era with my music. I just write the music that I would like to listen to myself. Naturally there is a resurgence happening because people are beginning to get sick and tired of everything not being made with quality and effort. So my generation is starting to look back romantically to the 20s, 30s, 40s and 50s when things were made to last. PB: 'That's All I Really Want' has some lovely imagery; "what I need is a place by the sea with a record playing and an old beaten guitar and a pub down below just to stumble back home…" Do people, in our high-tech, fast-paced society still crave such simplicity? AR: Well, I'm not sure what everybody else craves, but simplicity is what I crave. Technology has been created to make our lives easier. Maybe, easier in terms of physically less demanding and less time-consuming, but what it has done is exhaust our minds and made us tired and uninspired. Technology is fast becoming a substitute for common sense, which is what is being lost in the modern climate. Machines are thinking for us, which is frightening, at a time where it is essential that people start thinking for themselves. So, yes, I want to live in St. Ives, where life is slow, simple and beautiful. You don't need much at all to live life feeling like a king or queen. PB: Speaking of simplicity, 'Little Ms. Darling' is very uncluttered. More production would have spoiled the authenticity. How much did you rely on your production team to make such decisions? AR: The production was just between Mark and I most of the time. We are very opposite personalities which is why it works so well. I'm an absolute stress head and like to throw everything I can at the record…put every instrument, harmony idea down, get it all in there as it's easier to take away than try to think of what else to add. Mark, then, is brilliant at reigning it all in, finding out which parts are unnecessary or don't add anything, or which part is spoiling the vibe; maybe a drumbeat was too much. It's a very simple arrangement and chord structure, as I thought that a sweet love song shouldn't be a complication. It shouldn't be clever and shouldn't be provocative. New love is simple and fresh as the blue bells in spring and that's all I wanted this song to be. PB: LA- based John Campbell, of Palawan Productions, drove through a snow storm to hear you sing in a Hungerford pub in 2009. You soon signed a record deal and recorded six new cuts. Were you surprised that an American executive, who had managed clients such as Bee Gee Robin Gibb, would show up at your door step? AR: I wasn't too surprised as he phoned to let me know he was on his way, but I was very impressed he went to the effort of battling through the snow blizzards just to see me play; honoured in fact. There was another record company from London who were meant to be coming to see me play, but they said the snow was too bad to try, so immediately when John showed up I had a great respect for him. I refused to meet him before I played as it would make me too nervous playing, but I do remember the first thing he said to me. I finished the set and while I was wrapping up my leads, etc., he came up to me and said, "Fantastic, let me ask you one question. How successful would you like to be?" To which I replied, "As successful as humanly possible!" which was, evidently, the right thing to say, as he signed me shortly after. John and I warmed to each other straight away. PB: Andy, did you come up with six new originals at that time or pull from your existing repertoire? What challenges did you face producing the album and would you do things differently next time? AR: No, I had already recorded the whole album, but I had written six new ones during that time that John Campbell said he'd pay for me to record and so he flew me over to Portland where I recorded (those) six new tracks and five made it onto the album. The main challenge for recording the album, initially, was that Mark and I both had full-time jobs, so we had to record when we could - the occasional weekend, etc., but I wouldn't change anything about the process in which the album was made as the struggle made the album what it is. We had very little time to record so every minute was valuable. In the end, working like that helped us to be more disciplined in the choice of how we recorded things, what was necessary, what exactly does the song need? PB: Now that the album's complete, what are your touring plans and what kind of audience do you hope to attract? AR: Well, I've only recently got on board with Paul Boulton who is a booking agent so plans are still being made, but the idea is to do a tour from Scotland, down to the south of England, when the album is released, radio tours and live gigs, etc. I have no idea who will respond to my music. I think certainly my parents generation will get it as will a lot of people aged between 21 and 40. I only say this as, these are the types of people I notice at my gigs. But saying that, I've played a couple of weddings before and the young kids seemed to really enjoy it! Me and my band also played at my grandma's old people's home and although it was an arthritic applause the old ladies and gents really enjoyed it! Also, chaps that I know, who are really into drum and bass, say they really love my music, so I have no idea until it's out there. I certainly don't think about targeting a particular audience. PB: In 'Happiness' you state, "hate lies deep in open wounds"' Can you elaborate? AR: Since history began there has always been hatred and greed. A long time ago the wounds were made by evil dictators, ruthless kings and tyrants governing the land. So much blood has been spilt over all of the centuries; you'd have thought we would have learned by now, but we haven't. Times haven't changed. The wounds are still open and hatred is still infecting the wound; enabling it to heal, and only through the healing, will we see happiness. PB: Andy, if you could have co-written any song throughout pop music history, which would it have been? Now, keep in mind, you can change the outcome of the song; so live it up. AR: Very difficult question! Well, I've never been keen on the idea of co-writing and all of the music I love, I love because it's perfect to my ears. I wouldn't change anything. Maybe the very beginning of Hendix's Version of 'All Along The Watchtower' just because the beginning is out of time when the drums kick in. It really bugs me, but it's still an incredible recording! One song I would have felt very proud to have been a part of would have been 'God Only Knows' by Brian Wilson and the Beach Boys. It's a perfect song with such an amazing melody and the instrumentation and arrangement is holy. There's something very, very spiritual about that record. PB: Thank you, Andy, good luck with 'England's Bleeding.'
Picture Gallery:-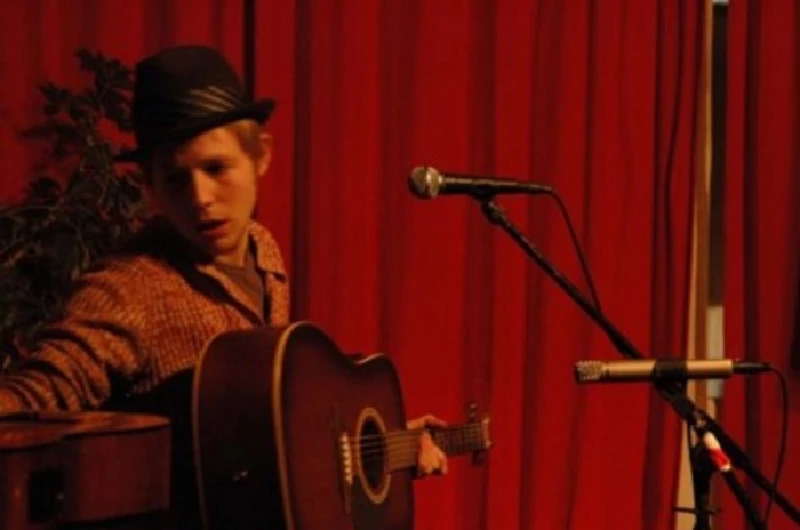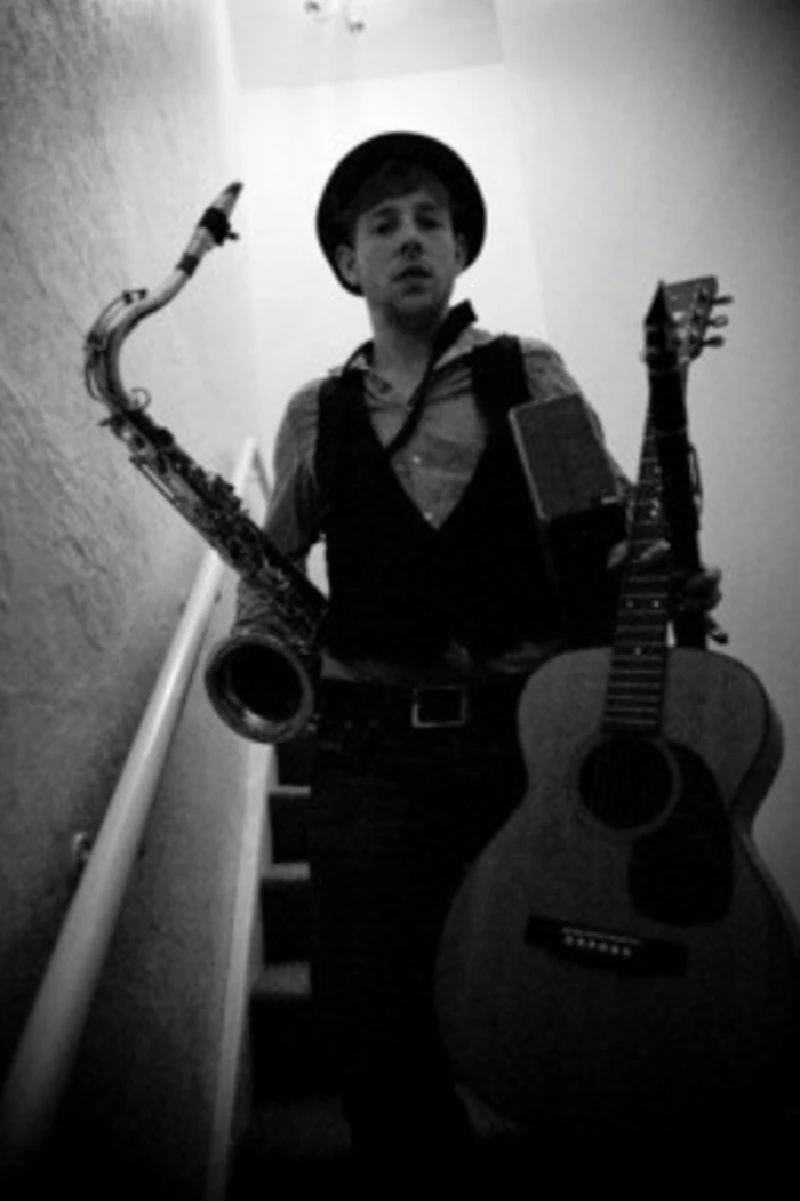 Visitor Comments:-
266

Posted By: Carol, west midlands on 23 Mar 2010
This is a great album. Wonderful mix of moods and Robinson has a great voice, very distintive,
---
261

Posted By: nigel , berkshire on 09 Mar 2010
A truly great album. Play it and get your friends to play it. Robinson is a breath of fresh air and this deserves to be recognised by a very wide audience and group of people!
---
Pennyblackmusic Regular Contributors
---