---
published: 20 / 10 / 2009
---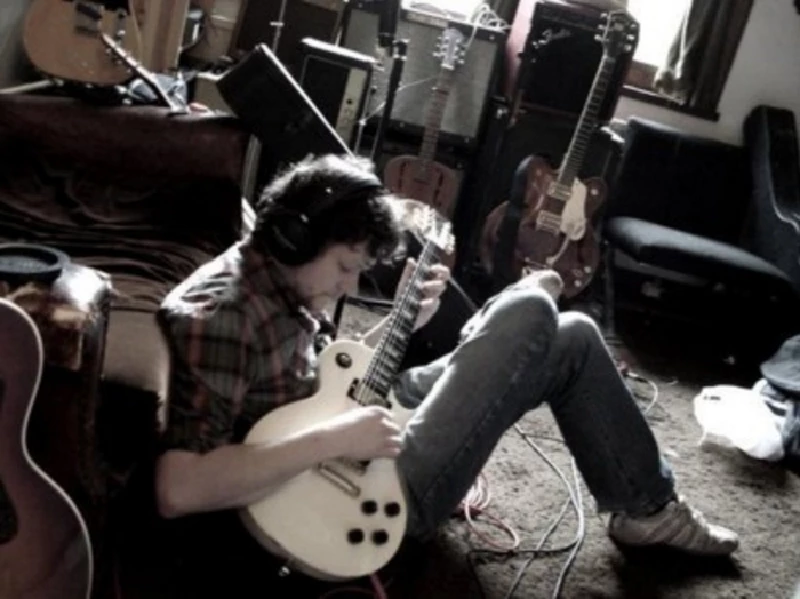 intro
Lisa Torem speaks to Matthew Ord, the guitarist with Hey Negrita, about his debut album of traditional folk music, 'Early in the Spring', and its strong Celtic influences
I remember a circle game we played in the schoolyard that went like this. Children formed a circle and danced around a single player. When they reached the end of the verse, they stopped. The child in the middle performed an action (such as 'Highland dancing') and the other children imitated it. This game was first collected in the US in the late nineteenth century and was not found in Great Britain until the mid-twentieth century. The verse went like this: 'Did you ever see a Lassie, a lassie, a lassie, did you ever see a lassie, go this way and that?' Though, I loved the song and the game, I never quite knew what it was all about until I read in a children's book that little girls were referred to as 'lassies' in Scotland. I heard this lovely term again upon hearing singer/guitarist/arranger Matthew Ord's new album 'Early in the Spring'. Ord, an artist from London, is committed to keeping traditional music alive and kicking. His songs speak about sea-faring sailors, vanishing brides and slices of village life. Words like 'lad' and 'lassie' are sprinkled about generously - like chicken feed on a country farm. Ord spoke to Pennyblackmusic about his commitment to live traditional music which precariously and lopsidedly looms in our rear-view mirrors – possibly lost forever - without the conviction of storytellers like Ord. But, his contributions to posterity honestly can make us rest easy that cultural language and music still has a fighting chance. Ord also discusses his take on touring with popular UK group Hey Negrita, his perspective on prisoners and Celtic influences. PB: Hi Matthew. Congratulations on your new CD 'Early in the Spring'. I see you used 19th century text by Sir Walter Scott for the song 'Jack o'Hazeldean. Johnny Dickinson had his own version. How does yours differ? MO: Johnny is a wonderful player and performer whose background is much more firmly rooted in the blues. He's a great slide player and blues singer. I think that my version is also influenced by the blues, but that my having listened to a lot of Irish dance music is an important element in the way I approach rhythm on the guitar and my vocal phrasing. PB: Mississippi John Hurt wrote 'Louis Collins' about a gunfight. What's intriguing is that you've recorded with Hey, Negrita and the recordings have such a raw edge – the themes often being dark and cynical – for example, 'Rope.' "Love twists a rope around my soul. Truth is wasted everytime, but it's all that I can find." The lyric continues, "And the rains keep coming down and it's only just begun." Here you've chosen some dark themes as well, but your voice on 'Louis Collins' seemingly plays the role of a narrator than as an active participant. I mean your voice conveys emotion, but it's not full of rage or complete despair. Is that because these songs have been passed down orally through the generations and so the text itself becomes more important than the actual performance? MO: No, definitely not. For a start, the whole essence of an oral tradition is that there is no text. The sole existence of the music is in performance. We have extensive libraries and teams of ethnomusicologists whose job it is to preserve what texts there are, and these are not in any sense Gospel. I feel my job as a performer is stop libraries and universities becoming the only home of this music. As for rage and despair, the continued existence of this music as a live entity is reason for gratitude and hope. PB: I noticed that 'As I Roved Out' and 'The Recruited Collier' from 'Early in the Spring' include vernacular such as Scottish terms like 'lad' and 'lassie.' I was told by a Scottish friend that these words are sadly disappearing from usage – basically only in use now by an older generation. Do you feel a commitment to keeping cultural language alive through these songs? Also, do you feel that these songs appeal to the younger generation you meet on your tours? MO: That's a very complex question. We all know that language evolves. It's communication that matters. I don't want to preserve old words to the detriment of successful communication with the audience. I suppose I just enjoy the poetry of certain phrases. It's very much a part of some songs to me. It was also partly the experience of the language of another time that hooked me as a kid, especially when the singer used a word or phrase that was still used by my parents or grandparents who are from the west of Northern Ireland and occasionally use words that would utterly baffle the average Londoner. It's okay if the audience have to work a bit harder to understand the meaning of a song, as long as it still does its job and tells the story. The story will be richer for it. PB: I believe traditional Celtic music was used to accompany dances like reels and jigs. Time has stepped in and I imagine today's generation doesn't associate the music with these dances. Are there other elements of Celtic music that may face extinction over time? MO: Well, what we now call traditional music was once a part of mainstream contemporary culture. It's meaning has now changed as people's lives have changed. Important factors are the growth of the recording industry (which has created terms like 'Celtic music') the adoption (some might say theft) of the music by nationalist movements, and the increase in interest in it in academia. All these things work to change common perceptions of the music and its meaning. Where once (and I'm only talking about my grandfather's generation) we had ceilidhs and music making in the home, now we watch 'Riverdance' on DVD. If I had to identify the biggest dangers to the music as a living changing part of mainstream culture I would say the standardization of performance by self-proclaimed experts (performers and academics) and the watered down Celtic flavoured dribbling of certain popular recording artists. All these people have an agenda: they want to put a fence round something that is common property. PB: In the song 'Early in the Spring' a sailor comes home to find his girl married. This is an American song from North Carolina. How do the American songs you've chosen to perform and record on the album differ from those you learned as a young boy in England? MO: As a kid I heard and learned all kinds of music and songs, Irish songs, blues songs, rock'n'roll, country music. The differences are technical; a flattened third interval, a certain tendency to stretch out a phrase, a syncopated rhythm pattern… The American songs are familiar to those who know the British tradition, because their roots are the same. PB: You recorded 'You Can Kick' in 2008 with Hey, Negrita'. Was it difficult to record as an ensemble player after having worked solo on tour? MO: I enjoy playing with a band and getting stuck into full band arrangements. Your palette becomes more varied. I've played in bands since I was 14 so it was no great leap in the dark. I would say that working with bands and helping to arrange for them has influenced my approach to solo arrangements by increasing my awareness of dynamics and my skills in the importance of drama and storytelling in what I'm trying to do. PB: Touring can create personality conflicts in the best of situations and the confined spaces of a touring vehicle and that lifestyle often create havoc on one's personal life. Given that, do you still enjoy performing and touring with bands despite these potential setbacks? MO: If you like petrol stations, aeroplane food, being ordered around by teenagers with laminated badges and don't need a lot of sleep then it's the best job in the world. I have witnessed and experienced the havoc it can cause but there are also camp fires, sunrises, gigs on the top of mountains and all sorts of other great things. I don't want to do anything else. PB: You contributed soundtrack material to the 2008 documentary by Alex Walker, 'We Dreamed America' which chronicled the British bands that revere and perform Americana music. As an American, I was astonished to find young British performers wearing poodle skirts and bobby socks, imitating Elvis and Johnny Cash and defending the reputation of Dolly Parton. The paradox is that if you ask the average eighteen year old girl about the 'jitterbug' or 'saddle shoes', she wouldn't have a clue as to what you were talking about.Having been involved so heavily in this production – appearing in it, writing soundtrack material and getting to know the British performers who love this music, do you think this movement is a fad or will it last? MO: I have to admit I'm not sure what 'saddle shoes' are either. Some musicians are in it for the long run, some will move on. The music industry and the general public will lose interest eventually. Then the people who were suddenly cool a year ago for dressing like the Big Bopper will be marginalized weirdos once again. Like me. PB: Can you describe the 'Celtic' style of instrumentation? Hammer-ons, the use of the pentatonic scale, drop tunings? Am I getting close? It's gripping and hauntingly beautiful – but how has it evolved stylistically and what techniques do you need to know to play it well? MO: I hope that there is no style per se. The techniques I use are the ones that I've gathered from playing other kinds of music, country, bluegrass, rock, blues, etc. I think it's important to avoid copying someone's style completely. But a good idea is a good idea. If I hear someone use a cool technique, and I can figure out how it's done, I'm having it. I like the sound of the strings ringing and played cleanly. When I was little I used to just play the open strings like a harp, and retuning them made them sound nicer. I suppose that's where it all started. PB: Your influences include Nina Simone, Blind Willie Johnson, Leo Kottke – what a range. How have you synthesized these influences to make them your own? MO: Some influences are conscious. You hear something and think, "I want to do that." Every musician is a synthesis of everything they've heard, and everyone they've played with. I've listened to those people a lot, and they inform they way I play as much as where I live, what I see when I look out of the window, the books I've read, the language I speak. The friends I play with regularly are by far my biggest influence. PB: Can you describe your early musical training and what motivated you to keep at it? MO: I've never had any musical training. I always, stubbornly I suppose, wanted to figure it out for myself. But I like knowing that, everything I can play, I've discovered through trial and error. I kept at it because it was the only thing that made me feel good and it taught me about the world and other people. PB: You've played the Delta and the Piedmont blues. How do they differ? MO: The delta blues: Son House, Tommy Johnson, Robert Johnson. Piedmont Blues: Blind Boy Fuller, Blind Blake, Blind Willie McTell. PB: You were involved in the RAPT (Rehabilitation for Addicted Prisoner's Trust) as you toured in the UK in 2006. What did you glean from this experience? MO: The thing that struck me was that prisons are full of kids who've been really unlucky. It was as if prison was a logical progression from home and school for them. It was an extremely sad feeling. PB: Would you please describe a perfect evening? MO: The company of family and friends, sitting by the fire, really good steak followed by lots of really good red wine and then playing music and talking all night. PB: Do you foresee doing additional albums which feature 'roots' music? MO: I will continue to play the music I play until I'm forced to stop for some reason. I'm in Canada helping produce an album at the moment with a great Canadian singer and songwriter called Dana Wylie which will be out next year. It's on the jazzier, more soulful side of roots music. Its going to have drums, brass and loud guitars as well as fiddles and double bass and I'm very excited to start recording. PB: If you could be any animal, what would it be? MO: Something that can swim or fly. Maybe some kind of rainforest bird. PB: Your favoorite British group and American group? MO: Favourite group from my side of the pond, 'Planxty', an Irish band featuring Christy Moore as a youngster. Favourite American band. Probably The Band. PB: What's the plan for the next few years? MO: Keep on doing what I've been doing for the last few years, playing travelling recording, if I'm lucky. I'd like to make a full band album of traditional songs and produce it myself. I'd also like to play some more festivals in the States. PB: Thank you, Matthew. MO: You're extremely welcome.
Band Links:-
http://www.joebrown.co.uk/
https://www.facebook.com/pages/Joe-Brown/182078071926076
https://twitter.com/JoeBrown_Music
Picture Gallery:-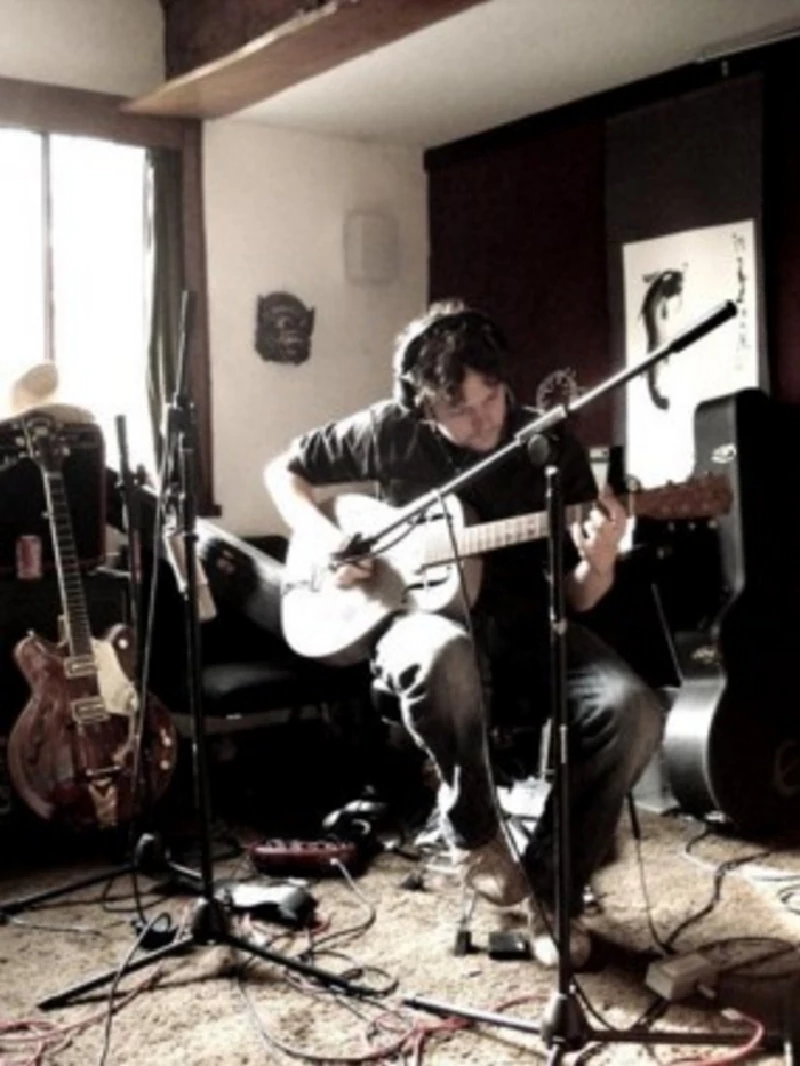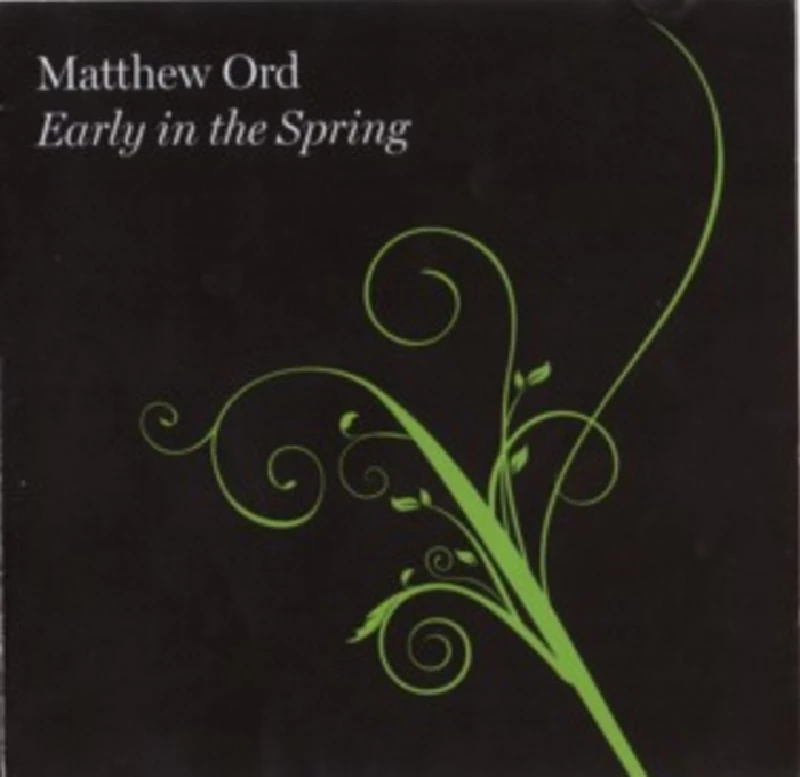 profiles
---
Profile (2019)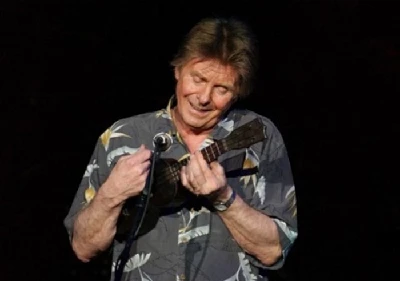 Nick Dent-Robinson reflects on the enduring sixty year career of rock legend Joe Brown, who is currently touring the UK.
live reviews
---
The Anvil, Basingstoke, 24/3/2013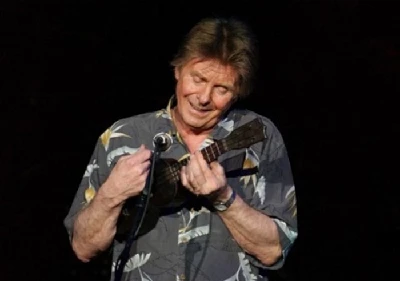 Nick Dent-Robinson watches sometimes under-appreciated 60's icon Joe Brown play a stunning set combining both his own and other classic rock songs at the Anvil in Basingstoke
reviews
---
The Ukelele Album Deluxe Edition (2013)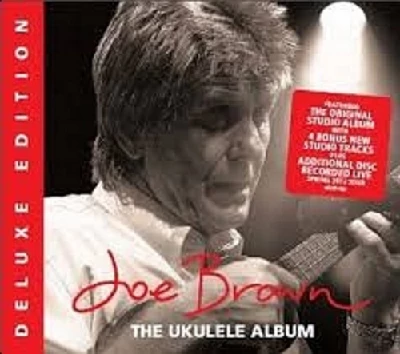 Stylish and imaginative yet understated re-release of Joe Brown's 2012 album, which now comes with both extra studio tracks and also a bonus live CD
related articles
---
Sam Brown : Interview (2014
...while in the second part she chats about her other solo albums and relationship with her father, 60's musician Joe Brown
Pennyblackmusic Regular Contributors
---