---
published: 22 / 5 / 2009
---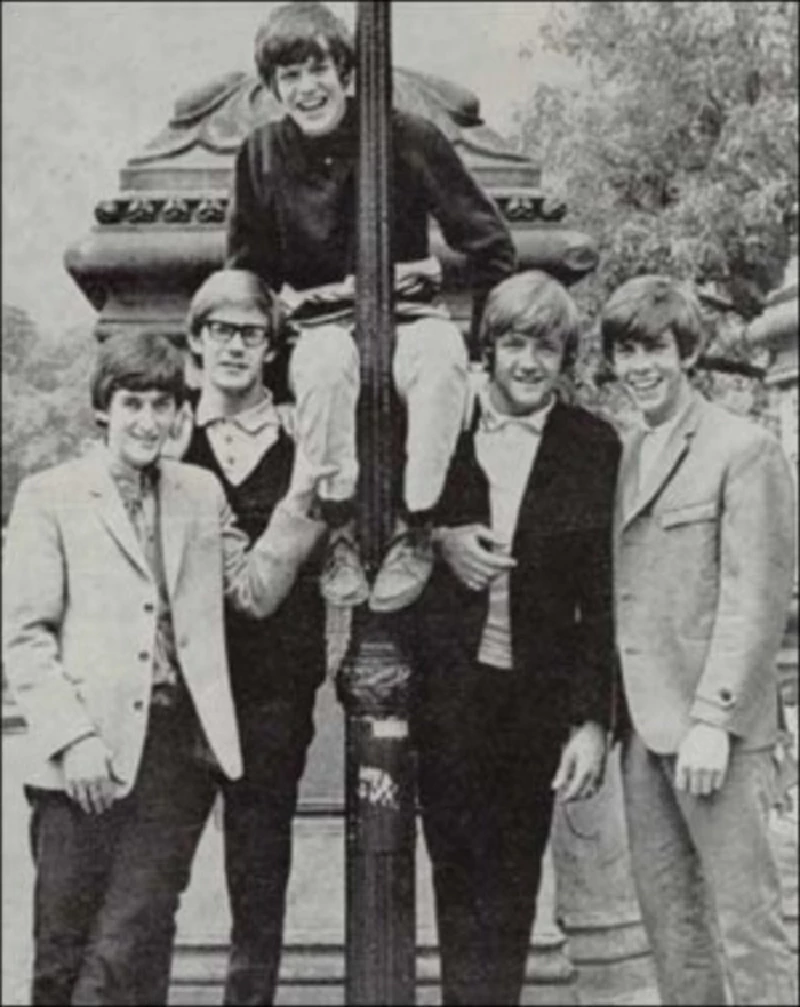 intro
60s band Herman's Hermits recently played a residency at Disneyworld in Florida with original singer Peter Noone still on board. He speaks to Lisa Torem about the band's early career and his continued love of what he describes as innocent music
Mickey and Minnie have collapsed and are probably hitting the Prozac. The sun is drooping along the horizon line and branches from rows of palms sway and frame the American Showcase Theater at Epcott Center in Orlando, Florida. It's the third show of this balmy Saturday evening – "all nine shows (including Thursday and Friday) were filled and overflowing" according to a fan club executive - but the frontman with retro-mop top hair and blazing baby-blue eyes, bedeckled in a black, tailored suit, is spry, in good voice and amiable with the multi-generational crowd. Peter Noone, formerly known as Herman of 60's pop band, Herman's Hermits, jokes with an eleven year old tween, offering her a CD if she can sing all the words to the two-time Grammy-nominated, 'Mrs. Brown, You've Got A Lovely Daughter'. "I bet your mother can," he grins. And yes her mother can, as can the standing room only crowd mouthing the catchy lyrics that catapulted the group to fame in the mid 60's, when they even rivalled the Beatles at the top of the music charts. Herman's Hermits hailed from Manchester, England in 1963. Their producer/manager Mickie Most insisted they establish a clean-cut image to counteract some of the more, aggressive sounding English groups popular at that time such as the Rolling Stones and the Animals. Hence the Hermits strived to be unique, capitalizing on their Manchester accents which made the American girls swoon, while juxtaposing other "British Invasion" groups that actually mimicked the American English dialect. And unlike Mick Jagger, Noone did not strut on stage or behave like a wounded, defiant teen rebel – instead, he sang catchy and romantic ballads extolling innocent themes which the band supported with on-spot harmonies and lovely instrumental hooks such as the famed, muffled strumming which started, 'Mrs. Brown, You've Got A Lovely Daughter'. When asked if we'll ever see a resurgence of "innocent music," like the type this band brought to the States, Noone responded in this interview some days after the Epcott concert, "I still like innocent music and I think it still does exist for younger and younger children, hence the whole Disney phenomenon of Jonas Brothers and romantic and likeable songs for very, young children. I think the age of innocence is dropping faster than I expected and soon even Santa Claus will be snitched on by five year olds." Noone also commented on the band's early vision : "I was always aware of uniqueness as it was imperative in the period to be unique as in Beatles were not like the Stones who were not like the Who who were not like the Hermits who were not like the Kinks. Nowadays, everyone is like someone else." Always careful to accommodate the preferences of an unpredictable audience with a wide range of ages, Noone says," I cover hundreds of songs and we know 300 of them and we never know which one will be my favourite tonight!" And while performing, does he ever forget the lyric to one of those many hits ? Yes, and when encountering the occasional "senior moment", he simply laughs it off. Manager Most showcased Peter who he felt bore a stunning resemblance to President John F. Kennedy, although others teased Noone about looking like the aforementioned Jagger. The occasional fan would request an autograph from Noone, thinking he was Jagger, and then express dissatisfaction that Noone was an imposter, which Noone would sluff off in his usual, matter-of-fact manner. The Hermits' repertoire was drawn from a variety of writers, both those that were contemporary for that time and also from the early 1900s. Their first hit, 'I'm into Something Good', penned by American songwriters Gerry Goffin and Carole King, reached number 1 in the UK and number 13 in the US in '64. Another hit was written by Ray Davies of the Kinks called 'Dandy' which reached number five. 'I'm Henry The Eighth, I Am' was written by Harry Champion in 1911, upon which Noone deliberately exaggerated his Manchester accent making the song memorable, not only for its whimsical lyrics, and sing-a-long potential, but, also, for it's linguistic underpinnings. Peter Noone started his career as a child actor and often refered to himself as a "spoiled brat" in early interviews, but his early stage and television grounding enabled him to charm the trousers off any type of audience – though the teen girls in his heyday who feigned fainting spells to get close to him on stage often challenged the band and their security staff. Noone said, "I was a child actor on a TV series at age 12 and it was a good experience as I got to work with real professionals and I learned that talent plus experience were the tricks of the trade and as I got more experience I appeared to be more talented that I thought I was." Early photos of the young Herman's Hermits reveal cherub-faced, well-scrubbed, long-haired hotties. The words, "innocent" and "adorable" were closely associated with the act for good reason. The group began touring again in the 80's and established a fan club with its members called Noonatics. These committed fans, consisting of boomers and boppers, often arrange to meet at the many International and U.S. based concerts in which the Hermits perform. Noone, in his early 60's, loves meeting fans of all ages, something that was more difficult to do without the benefit of the Internet which allows him to inform the Noonatics of his goings on between shows. He's also been known to alert members when he'll be in their town and has met a few for "tea". Currently living in Santa Barbara, California, and maintaining his legendary optimism and concern for all those less fortunate, Noone recently donated $1400 to the Sunshine Foundation, which "answers the dreams of chronically ill, physically challenged and abused children between the ages of 3-18," through the sale of his "Hermits" calendar and this contribution sent four children on a dream vacation. It's evident that Noone enjoys the shows and the Florida sun. A large sign to the left of the stage, which says 'Flower Power' gives a nod to the often-romanticized 60s. His hair is flecked with gold and he comments on the tranquil breeze while the four piece band tunes up. Observing Noone in action is like stepping into ground zero of a fairy tale as he crouches down to whisper in the ear of a young, "fairy princess" or takes a photo with a balding suburbanite. Although Noone seems to be the bastion of bliss as dusk approaches on this beautiful night where the northern star twinkles and flirts with the fans, I queried Noone about the backlash of the 60s and how he managed to avoid the pitfalls given the number of rock stars who perished from drug abuse. "I am afraid of drugs as I have seen my friends die or worse," said Noone. "I was fortunate to see excess as a teen and to tap dance around it. My teachers were good to me and taught me that it is not bad to be afraid," said Noone. But, back to the music…I wondered if the distinct regions of Northern and Southern England influenced the type of music performed and recorded by the British groups back in the day. In essence, was the Manchester sound and Liverpool sound that different ? "No," exclaimed Noone. "We were all alike and all we wanted was to hear our songs on the radio - just once. I was spoiled!" And it looks like they got their wish.
Picture Gallery:-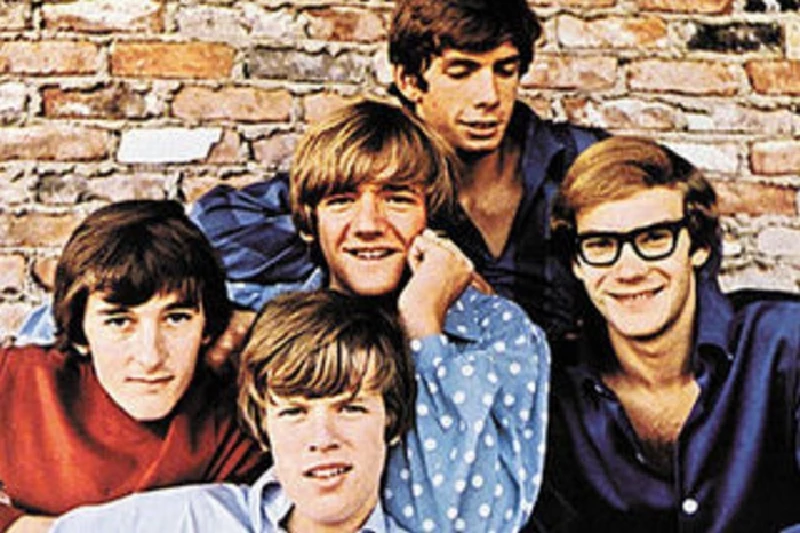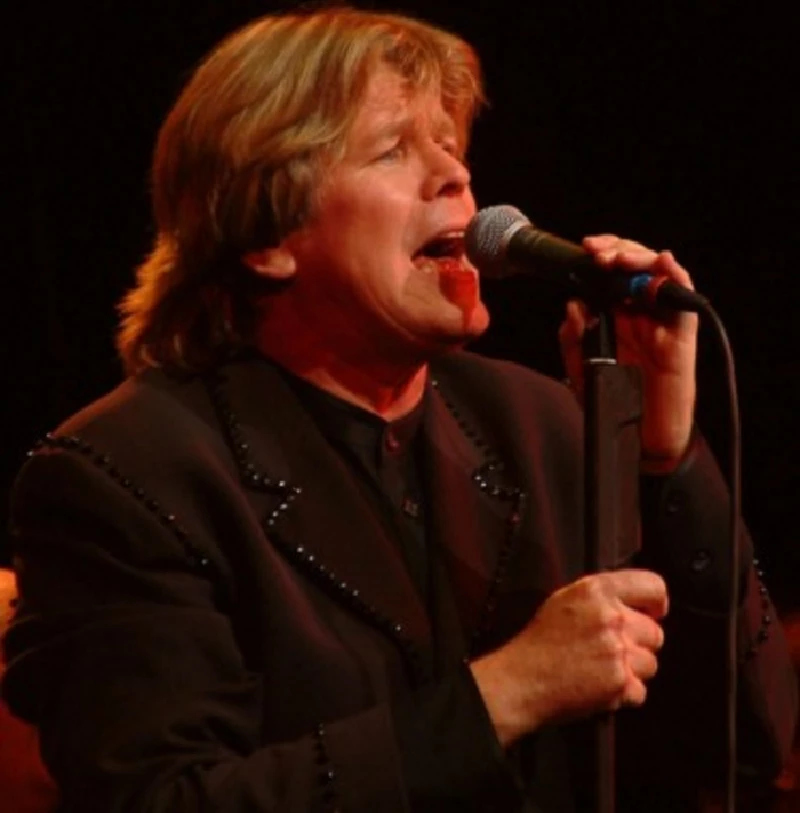 Visitor Comments:-
188

Posted By: Terry Williams, Oconomowoc, WI on 13 Jun 2009
What an awesome interview Of Peter Noone. I have been a fan since the 60's. And have attended many concerts. We have been to Epcot to see Herman's Hermits staring Peter Noone the last couple of years coming from Wisconsin to especially see Peter and the band. Hopefully Peter wlll be there for many years to come for us to make our yearly trip to Epcot with our bumper stickers on my PT Cruser that says Wisconsin loves Peter Noone and Noonatics on Board, We stop for NO ONE.
---
187

Posted By: Janis Johnson, Chicago IL on 13 Jun 2009
Lovely story about Peter Noone, and charmingly written! It captures what he does to an audience...I am in my 50s and I STILL feel like a fairy princess when he sings! We saw him at Epcot in 2001 (and of course, MANY times since!) and you just feel like all things are, indeed, possible in life, when you see an upbeat show like his!
---
profiles
---
The Hilton Show (2009)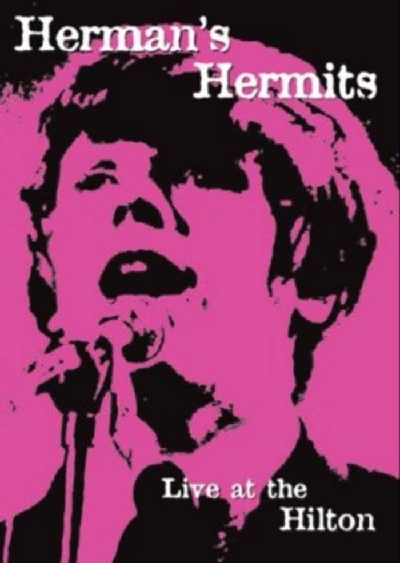 Herman's Hermits new DVD, a concert film which which filmed on an Australian tour in 1966, features both the original and also a modern version. While there is much to recommend in the old film, he finds a lot less so in the new version
Pennyblackmusic Regular Contributors
---