---
published: 7 / 5 / 2009
---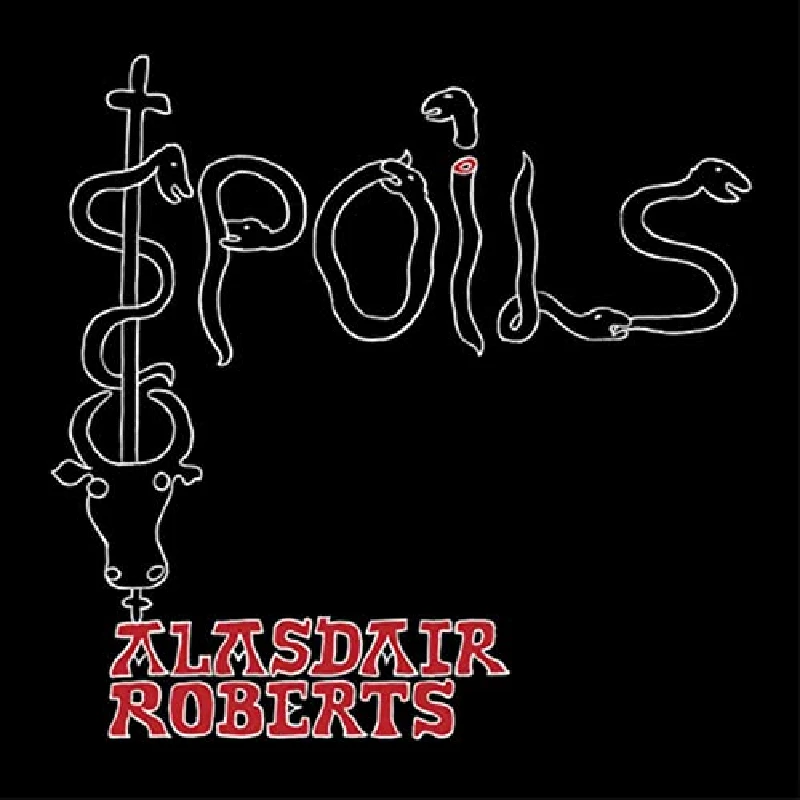 intro
Superb fourth album of original material from Scottish folk artist Alasdair Roberts, who has taken the sounds of a long forgotten time and then injected them with his own unique vision
Alasdair Roberts recently released his fourth solo album, 'Spoils' and it is without a doubt the best album he has produced so far. Roberts, of course, is forever tagged as being a folk artist and as far as this is true it is probably stopping his music reaching the ears of many people who really should give this talented Scottish-raised musician a try. Roberts has gone down the traditional route on previous albums but this time, as he has also done before, he presents eight original songs. Not that you would know it as Roberts original songs sound very much like the old traditionals from bygone years given not so much a nu-folk treatment or makeover, but there is still the feeling of old songs being presented in a new way. Roberts has injected the sounds of a long-forgotten time with his own unique vision to create a kind of folk music that sounds fresh and contemporary. Roberts has filled his songs with the sound of instruments that many of us had forgotten could sound so good. Making use of baroque and 19th century guitars, glockenspiels, harpsichords, harmonium and hurdy gurdy throughout the album ensures that Roberts produces a sound that few of his contemporaries can match. He is looking forward with one eye and ear firmly in the past. Roberts makes his music sound of the moment while evoking thoughts of a time and place most of us never lived through. I'm sure Roberts would have no objections and would probably even welcome being compared to the old school of folk singers but, although it might be a well-worn cliché, he really does bring the sound of his folk influences shouting and screaming into the present day. Roberts has the talent to appeal to the old folkies and the nu / weird folk crowd and even to people who usually wouldn't give folk music any listening time at all. This is because of two things. Firstly Roberts sings in a distinctive Scottish voice, (he was born in Germany but raised near Callander which is close to Stirling in Scotland). Sure, he isn't the only one doing this but his singing style is appealing. Roberts's smooth Scottish tone shows no trace of gruffness and even when his voice is full of passion his words are still clear. Quietly emotive one could say. The second thing that sets Roberts apart are the melodies he writes. It's quite breathtaking that Roberts has composed all eight songs on 'Spoils': it appears that with every album his melodies get stronger and take less time to reveal the beauty within. The song, 'You Muses Assist' is a highlight on this album, with flute and whistle adding a distinct texture to the song and Roberts turning in possibly his best vocal performance on the album, although the vocals by Tom Crossley on this song also deserve a mention. Roberts has been making music for nearly fifteen years now, starting his musical journey under the band name of Appendix Out. As stated at the start of this piece 'Spoils' is his most satisfying album to date. If you only buy one folk-influenced album this year make sure it is 'Spoils'.
Track Listing:-
1
The Flyting of Grief & Joy (Eternal Return)
2
You Muses Assist
3
So Bored Was I (Dark Triad)
4
Unyoked Oxen Turn
5
The Book of Doves
6
Ned Ludd's Rant (For A World Rebarbarised)
7
Hazel Forks
8
Under No Enchantment (But My Own)
Band Links:-
https://www.facebook.com/alasdairrobertsmusic
https://twitter.com/alirobertsmusic
Label Links:-
http://www.dragcity.com/
https://twitter.com/dragcityrecords
https://www.facebook.com/dragcityrecords
live reviews
---
Regather, Sheffield, 26/10/2019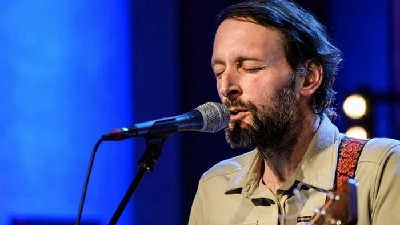 Nicky Crewe caught a magical evening in Sheffield as Alasdair Roberts performed solo to promote his latest album, 'The Fiery Margin'.
Pennyblackmusic Regular Contributors
---