---
published: 20 / 6 / 2008
---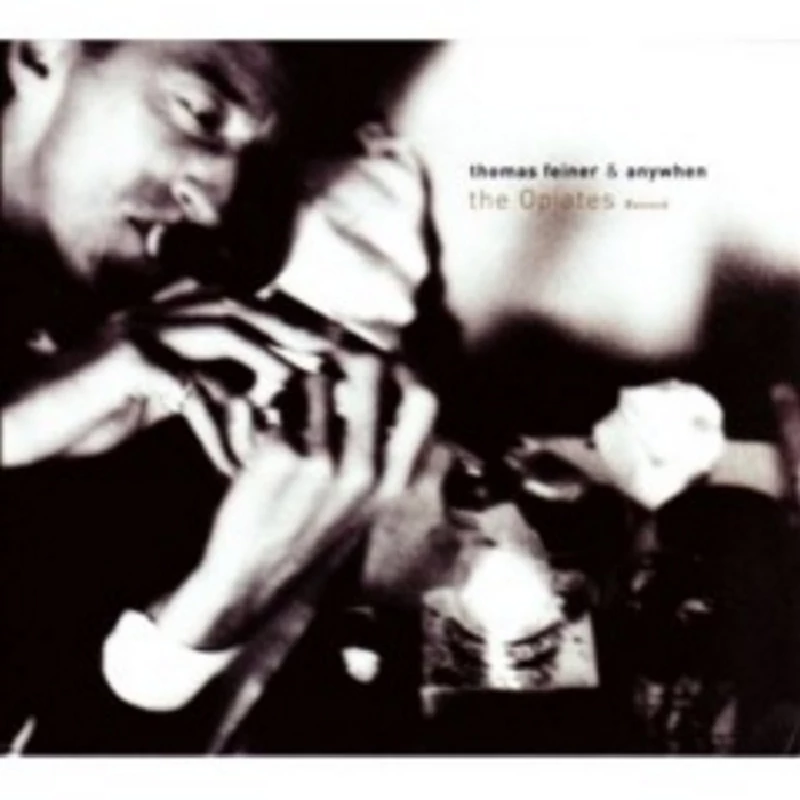 intro
In our Re : View section, in which our writers look back at albums from the past, John Clarkson examines Thomas Feiner and Anywhen's orchestral'The Opiates', which has just been re-released with extra tracks on David Sylvian's Samadhisound label
'The Opiates' is, as its title suggests, an album of heightened senses. Released originally in 2001 on the German record label Clearspot, and now reissued on David Sylvian's Samadhisound label, its new front cover, a photograph taken by the portrait photographer Cecil Beaton in the Hotel de Castille in Paris in 1938, shows the French film director and writer Jean Cocteau dragging on a pipe of opium. 'The Opiates' is, however, not really a drugs album. Its main theme, about being engulfed in something so all-consuming that it is an addiction, is broader. While that addiction could, of course, be drugs, it was in the case of Thomas Feiner, the principal songwriter and musician on 'The Opiates', his own music and the celestial vision that he had for it, so much so that, as he struggled with the sweeping highs and dashing lows of recording it, it sent him spiralling into manic depression and almost made him insane. 'The Opiates' began as a project for Anywhen, the rock band which vocalist and multi-instrumentalist Feiner had formed in Gothenburg in 1989 as a 19 year old and which eventually cemented to also include Dag Young (guitar), Jan Sandhal (guitar) Mikael Tigerstrom (bass) and Kalle Thorslund (drums). The group had already released two albums, the airy-sounding 'As We Know' in 1993 and an aggressive power pop record, 'Anywhen', in 1998 before it embarked on the orchestral 'The Opiates' in 1999. As work progressed on the third album, the other members began to drop out, jobs, relationships and families all having their toll, and Feiner, with occasional assistance from Thorslund, who is credited as an assistant producer, was left to largely write it and complete it on his own. The next two years would see him move out of the band's Gothenburg basement studio and shift the project to his apartment, where, rarely going out, he worked as a graphic artist and slept during the day, and then would record all night when the building was quiet. By the time he came to finish the album in Poland in 2001, where work on it would conclude in an intense two day recording session with the Warsaw Radio Symphony Orchestra, he was by his own admission a nervous wreck, at one level completely euphoric at the music he was creating, at another on the edge of total mental overload. The album opens with the six minute 'The Siren Songs', and the noise of the strings section of the Warsaw Radio Symphony Orchestra stoking up. The only track on the album to feature all of Anywhen, 'The Siren Songs' sets the tone perfectly for what is to come, bridging the sounds of Feiner's old band with the new epic direction in towards which he was striving, and merging a brooding, slow pounding rock score with the swooping strings into a melancholic, but bittersweetly beautiful soundscape. Its lyrics hearken back to the part woman, part bird sea nymphs of classical mythology that would lure sailors to their doom by their seductive singing, and has Feiner fall victim and eventually succumb to the allure of one of their number. "She is singing my name/She is beckoning me" sings Feiner early on as he falls under its spell, and then a little later "I want to drown in those precious arms/I want to listen to the siren songs." This opening track really serves as a metaphor for the album itself. Feiner said in a press release at the time of the album's original release that 'The Opiates' was also about "growing up and getting older". With the rest of his band having withdrawn to take on the adult responsibilities of work and parenthood, while Feiner carried on with the young man's dream of making music, it is about that too. The last track, 'All That Numbs You', which was ironically co-written with Dag Young shortly before he left the band, in particular mocks suburban life, but at the same time finds it oddly appealing. All this is matched by some of the most sumptuously gorgeous music ever recorded. While Feiner again employed the strings section of the Warsaw Radio Symphony Orchestra for two of the album's other songs 'Dinah and the Beautiful Blue' and 'Betty Caine', and its woodwinds, horns and flutes on another song 'Toy', the rest of the album was recorded, after early sessions in Anywhen's basement studio, largely at home. Feiner started playing the trumpet at the age of 10 and spent much of his teenage years playing various brass and woodwind instruments in youth orchestras, before becoming involved with synthesisers. All this instrumentation and also guitars, a piano and even at one point an accordion are layered together on 'The Opiates' to create an album of lush, lavish panoramas and swooning atmospherics. Nevertheless there is also a nervous energy to much of 'The Opiates', a juddering undercurrent beneath its beauty, which captures the seesawing tensions in the two year struggle it took to get it made. The lasting impression that 'The Opiates' leaves is of being intoxicated, of being in the grips of a passion so absorbing that it is overwhelming in its sweetness, yet also debilitating. "I might feel like listening now/but I can't make a tape with all this strange circus in my head", sings Feiner on 'Toy', nailing it. "I am a toy in there/I am just a toy in there/Nothing but a toy for this spring/and it is pure pain." With no band to promote it, 'The Opiates' sold poorly on its original release. It was, however, heard by former Japan front man and solo artist David Sylvian who regarded it as "a lost classic". After tracking Feiner down at his workplace in Gothenburg with an invitation to bring his work to SamadhiSound, Sylvian has reissued it in a revised version with two new tracks in the same vein, eight minute epic 'Yonderhead', and 'For Now', which featured on the soundtrack of German film, 'Love in Thoughts'. While he continues to work as a graphic artist, Thomas Feiner is also currently developing his debut solo album, which is eventually intended for release on SamadhiSound. At one level with Sylvian backing him, Thomas Feiner's mantle has never been higher ; at another 'The Opiates' still remains largely unheard. Hopefully seven years on after its initial release, this reissue is the start of a major reassessment for it.
Track Listing:-
Have a Listen:-
Picture Gallery:-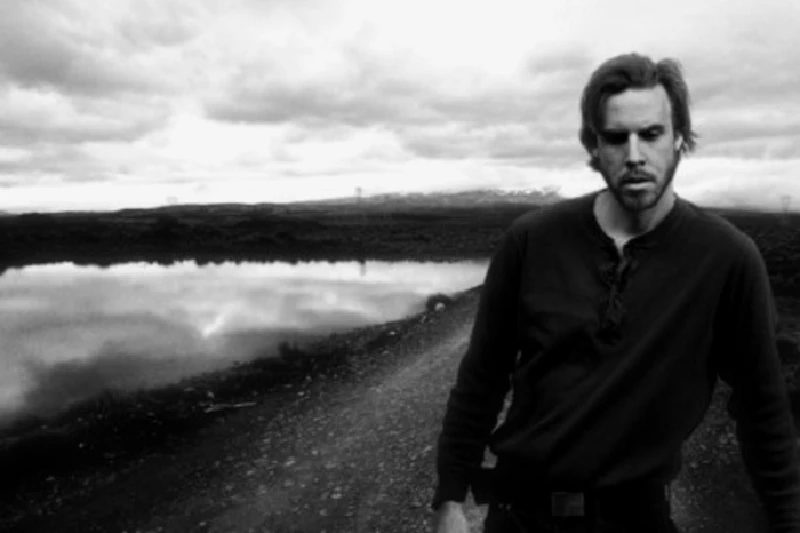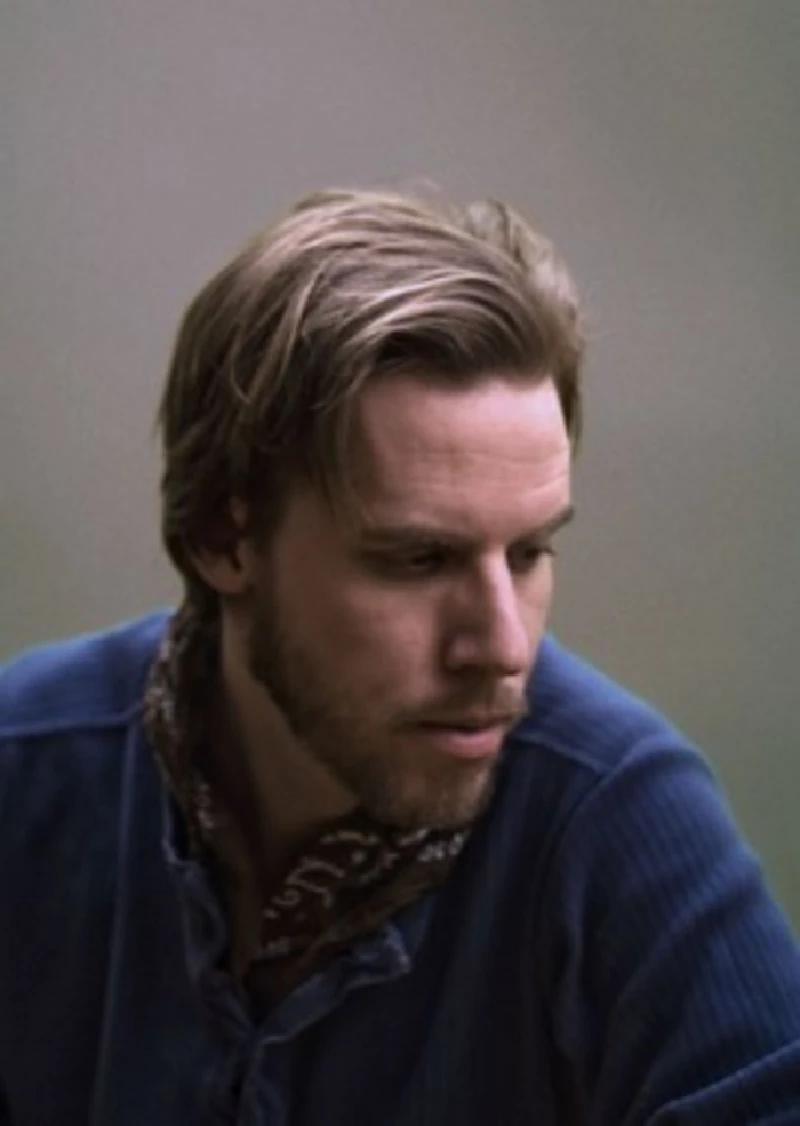 Visitor Comments:-
163

Posted By: BG, London on 03 Feb 2009
Yep - agree with you, Peter. I look forward to the solo album...
---
151

Posted By: peter hamer, leybourne on 11 Dec 2008
great review. i would only add that it makes it into my all time top ten album although i'm not sure what it has pushed out. My son aged 6 and I regularly travel to school with siren song blasting out. He happily sings the frist few lines with me while I dream of travelling with him and my wife and doing all of the things that are not mundane. It is one of the most uplifting albums ever created. The man is quite simply a genius with a voice like honey on crispbread. I love it.
---
interviews
---
Interview (2008)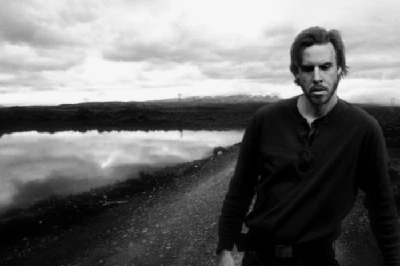 Swedish musician Thomas Feiner and his band Anywhen's orchestral third album, 'The Opiates', was little heard on its original release, but has just been re-released on David Sylvian's record label. John Clarkson speaks to him about its difficult recording and the re-release
Interview (2008)
Pennyblackmusic Regular Contributors
---