---
Xiu Xiu
-

Women as Lovers
published: 5 / 3 / 2008
---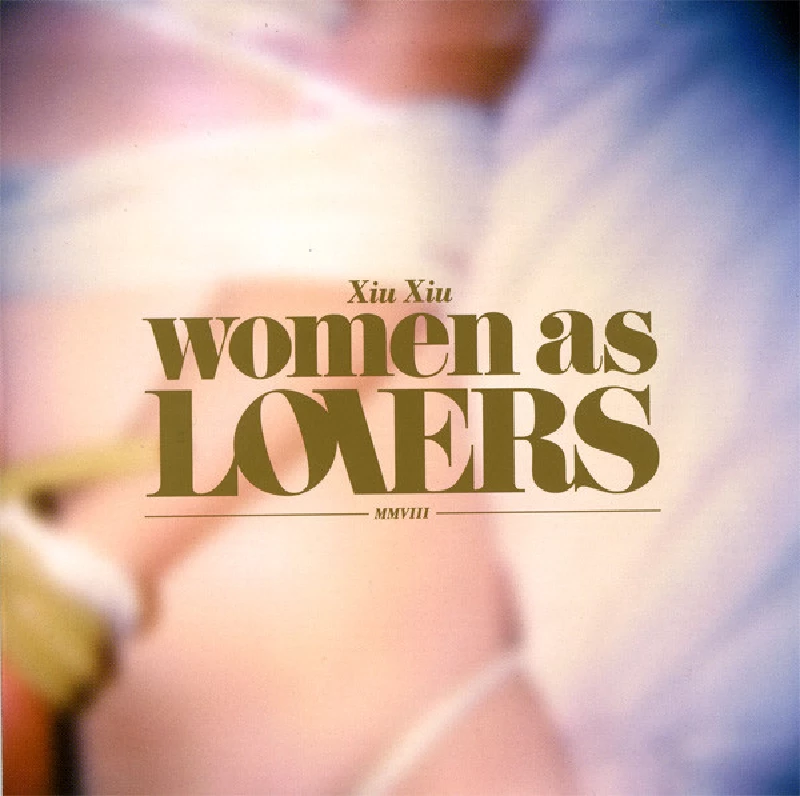 intro
Menacing and near psychotic, but compelling eighth album from Xiu Xiu, the project of avant garde musician Jamie Stewart.
Jamie Stewart is a singular talent, without parallel in the modern musical kaleidoscope. His mixture of visceral, abrasive noise assault and plaintive, innocent vocals recorded under the guise of Xiu Xiu are a unique vision – a crafted form of one man's idea of perfection. It is a return to music's true purpose – a howl against the gloom. To date, Xiu Xiu's recorded output has been unpredictable in the extreme; customarily lurching from searing noise, through blaring horns, to fizzing electronics and into a maudlin solo guitar – often within the space of a single bar. It has also been prolific, with Stewart and a rotating ensemble releasing seven albums over the last eight years, along with a host of EPs, side-projects and collaborations. Here Xiu Xiu, while still lead by Stewart, returns to full band status, with Caralee McElroy, Ches Smith (drums) and Devin Hoff (bass) joining – fleshing out the diverse but fully realised album. 'Women as Lovers' - the group's first for the Kill Rock Stars imprint - takes up where 2006's 'The Air Force' left off. A full spectrum of sound is incorporated into the work, employed to create a range of menacing environments – filled with paranoia and verging on psychosis. It is a mixture of obtuse avant garde experimentalism, and fragments of sheer pop-genius, combined to create a hybrid – equally attractive and repulsive. The album is not an easy listen, but it is propelled with such a creative intensity it is impossible not to be fascinated. It is unflinching in its creative vision – for good or ill. The one element that holds the whole careening show on the road is the key protagonist's voice. Jamie Stewart's is riddled with emotion, screeching out each track as though the air was running out – leaving him with only a few seconds to announced his accumulated wisdom to an audience of thousands, as they gleefully watch him drown. The themes tackled after often illusively perverse; talking about acts the listener has never even heard of, let along considered carrying out. Xiu Xiu takes a fascination with the unique, the bizarre and the depraved – focusing a relentless eye on subjects others would avoid like a plague. Stewart appears too sensitive for the world he inhabits, but restlessly seeks to experience all that it has to offer. The work is meticulously composed, finding dark, black comedy where others would be repulsed. This perhaps reaches its apogee on 'Under Pressure' – a cover of the David Bowie and Queen track from 1982. Verging on the hysterical from the opening bars, Stewart sings it crazed virtuosity – with assistance from Michael Gira (Swans, Angels of Light) – as though it were to be his last act on earth. It is pure emotion, reaching out to the basis building blocks of humanity. A dark, wonderful spectacle. 'Women as Lovers' in uneasy and fearless. It allows Jamie Stewart an opportunity to swagger like a peacock across the stage, offering his wry, ironically catchy views on the world. It is composed to percussion and voice, with frenzied synths and shards of ripsaw guitar. It is not for the faint hearted, but those willing to persevere will be richly rewarded.
Track Listing:-
1
I Do What I Want, When I Want
2
In Lust You Can Hear The Axe Fall
3
F.T.W.
4
No Friend Oh!
5
Guantanamo Canto
6
Under Pressure
7
Black Keyboard
8
Master Of The Bump (Kurt Stumbaugh, I Can Feel The Soil Falling Over My Head)
9
You Are Pregnant You, You Are Dead
10
The Leash
11
Child At Arms
12
Puff And Bunny
13
White Nerd
14
Gayle Lynn
Label Links:-
http://www.killrockstars.com/
https://www.facebook.com/killrockstarsofficial
https://twitter.com/killrockstars
https://www.youtube.com/user/KillRockStars
http://killrockstars.bandcamp.com/
interviews
---
Interview (2010)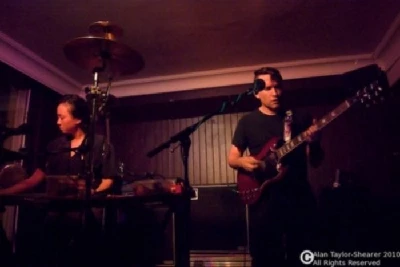 Jamie Rowland talks to founder and front man with Californian experimental art-rock band Xiu Xiu, Jamie Stewart, about his group's recent first full length tour of Britain, their tenth and latest album, and his early musical influences
Pennyblackmusic Regular Contributors
---