---
published: 8 / 10 / 2007
---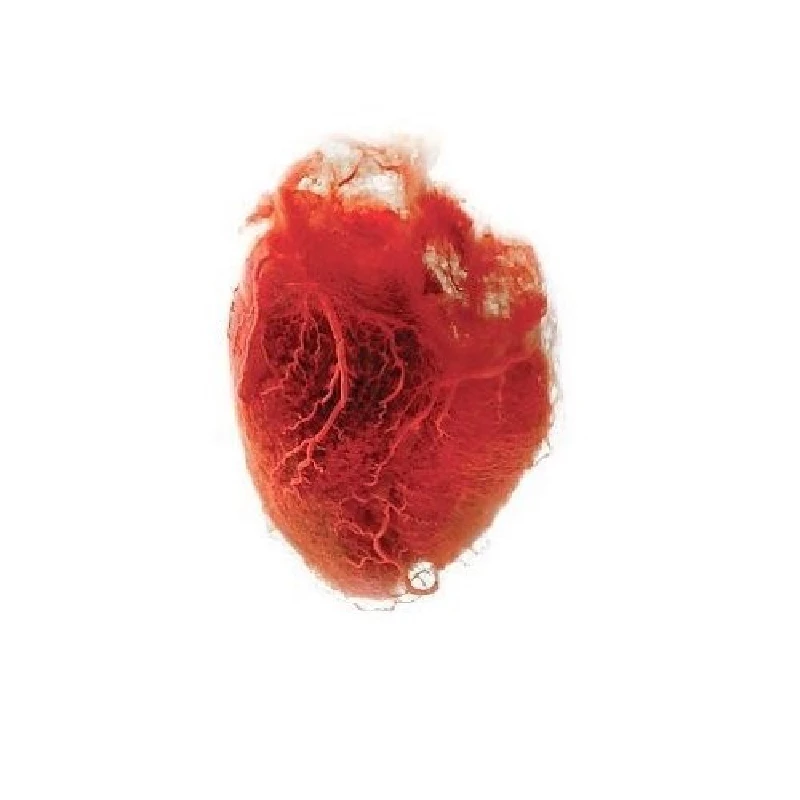 intro
Adventurous fourth album from the Akron/Family, wwhose music incorporates elements of American folk blues, jazz, electronics, noise and free psychedelic rock
For the past couple of years the heavily bearded Akron/Family have managed to slot neatly in any number of free-folk / beardie weardie / psyche-folk scenes, not just musically but in appearance too (it's fair to say that Joy Divison's ascetic look is not a reference point). Although not at sludge-rock as Bardo Pond, nor as freaked out as Sunburned Hand of the Man, nor as freeform as Jackie O-------------, they nonetheless have something in common with all those artists. Devendra Banhart may be a similar kindred spirit, but Akron/Family are often more adventurous, venturing into different genres with ease, covering American folk blues, jazz, electronics, noise and free psychedelic rock. Their masterpiece was 'Meek Warrior', a compact but brilliant sophomore effort that weaved all those different music tropes together effortlessly. With their home on Michael Gira's Young God Records, the band on 'Love Is Simple' choose to bring forth their most straightforward release yet – though as ever with the band, it's relative speaking. Sounding something like the Beatles meeting the Grateful Dead for a jam one afternoon, the album is doubtless likely to inspire the epitaph "hippie nonsense" from it's detractors, with its paeans to nature and humanity, particularly with the first track, 'Love, Love, Love (Everyone)', which begins with a simple guitar strum and the opening lyrics "every precious human being has been a precious parent to you". The track segues into 'Ed Is A Portal', with it's tribal chanting and cyclic guitar. The lyrics are incomprehensible babbling nonsense – something about a dead body being resurrected, steep mountains and "shamanistic Shaker spells" – but it works well as the album's first rocker after the quiet opener, particularly later on in the track with its ecstatic celebratory sing-along. 'Don't Be Afraid You're Already Dead' has the album title as its camp-fire chorus (images of the band sitting around with bongs at the ready aren't too far away), and it's here – along with the subsequent track 'I've Got Some Friends' – that the album sails too close to a kind of irritating whimsy. The wackiness is never far, from the former song's title to the singer in the latter attempting an irritating faux-bluegrass voice in the line "I've got some friends that you should meet / But don't go see 'em if you are shy / 'Cause they are always in embrace beyond propriety" over annoying Casio keyboard sounds. 'Thankfully Lake Song / New Ceremonial Music For Moms' and 'There's So Many Colors', which work as one fifteen minute piece spread out over two tracks, move in more interesting and compelling directions, beginning with a hazy, jazz-tinged acoustic jam laced with Spanish guitar, before brilliantly building into to a trance-like drum frenzy replete with wordless female tribal chants. As the song's miasmic intensity builds and reaches its peak, the track takes on a frightening, bad-trip hue, with the vocals become screeching rather than singing, the song's initial relaxed vibe turning deeply nightmarish, like something from the Boredoms or Taurpis Tula at their most freaked-out. It's at times like this that you realise just how brilliant and utterly unique Akron/Family can be, capable of versatility in their drawing in of different musical patterns, and the track rates as up there with anything from 'Meek Warrior'. As the chaotic vocals stabilise into a coherent singalong chant, the track changes shape and draws in ghostly feedback and tense build-up of atmospherics, before changing dynamics and morphing into a bluesy rock out with a chorus of "Sunrise, Sunset", then finally dying down to an acoustic lament. 'Phenomena', meanwhile, is a much more straightforward Beatlesy rock-out with a great chorus sung by all members. The mood once again fluctuates on 'Pony's OG', with it's quietly sung tale of rivers and rainbows, sung over a bare repetitive shimmering tremolo guitar line, bringing to mind 'The Lightning Bolt of Compassion' from 'Meek Warrior', before the track suddenly morphs into backwards tape effects and saxophone workouts. Just when you wonder where things can go next, 'Of All The Things' crashes in, an up-beat stomper with brass and all kinds of madness, the band singing nonsensical lyrics in union (something about "whether it's best to say what you mean or mean what you say you have heard"), before the track breaks down to an atmospheric, mystical floating realm of hushed guitars and the band quietly intoning "what have you seen that you can keep, that you can hold?" Then, just when you think the band have exhausted all possibilities, the track changes still, exploding with an atonal freak-out that makes way for the last song, 'Love Love Love', which returns to the album's title theme as its coda. The track's drawn-out ending sounds unfinished and unconvincing, as if they couldn't quite work out how to finish the song and ran out of time. Still, the album's widely varied zig-zagging of styles and ideas in its eleven tracks can be breathtaking to listen to. The band's strength is that they can seam together a patchwork of different styles without alienating the listener. Freeflowing and adventurous, this could be the album that breaks Akron/Family to the wider world.
Track Listing:-
1
Love, Love, Love (Everyone)
2
Ed Is A Portal
3
Don't Be Afraid, You're Already Dead
4
I've Got Some Friends
5
Lake Song/New Ceremonial Music For Moms
6
There's So Many Colors
7
Crickets
8
Phenomena
9
Pony's O.G.
10
Of All The Things
11
Love, Love, Love 2 [Reprise]
Label Links:-
http://younggodrecords.com/
https://www.youtube.com/user/YoungGodTube
interviews
---
Interview (2011)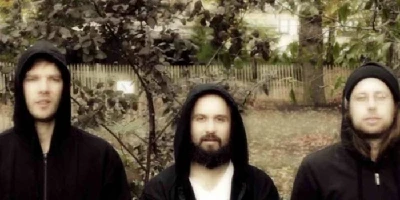 Jamie Rowland speaks to Seth Olinsky from psychedelic folk act Akron/Family, about his group's Japanese-influenced seventh album, 'S/T II: The Cosmic Birth and Journey of Shinju TNT', and the video films that have been created to accompany each of the tracks on the new album.
Interview (2009)
Interview (2007)
Interview (2006)
live reviews
---
ICA, London, 20/5/2009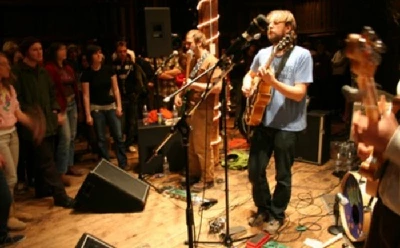 Despite having recently lost founder member Ryan Vanderhoof and now being reduced to a three piece, Sarah Johnson at the London ICA finds New York experimental folk act Akron/Family having lost none of their spontaneity, but also having an increased tightness
Barrymore's, Ottawa, 26/9/2008
Pennyblackmusic Regular Contributors
---