---
published: 28 / 9 / 2007
---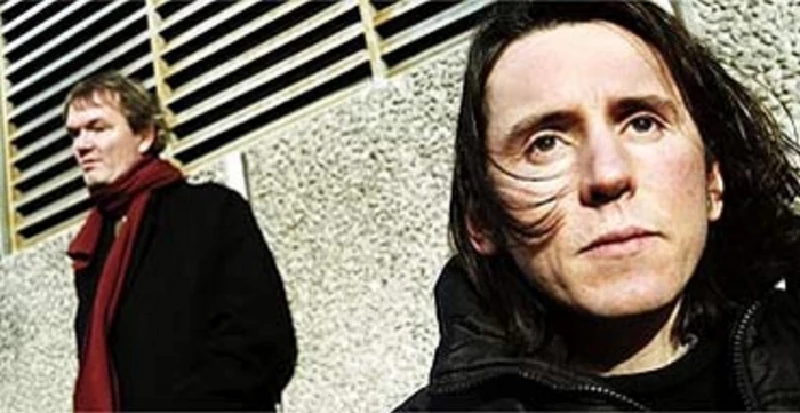 intro
Back together to play some 'Don't Look Back' shows and having had their first EP and album just reissued, Anthony Dhanendran chats to Guy Chadwick from the House of Love about his influential band's destruction in the 1980's by the recording industry itself and their future recording plans
There are many ways to break a band – Elastica, for instance, are perhaps the greatest recent example of a band destroyed by heroin (the jury's still out on the merits of the two Libertines albums). It's more common for bands to be destroyed by hubris – take Oasis as the most obvious recent example of that. The House of Love, meanwhile, were destroyed, in their first incarnation, by the recording industry itself. Back in 1987, the House of Love were indie music's hottest property. The following year, the band left Creation – run by Alan McGee, who was also managing them – for Fontana, in a £400,000 deal, and the future looked bright. Named by the South Bank Show as 1989's band to watch, they were beginning to feel the pressure of being on a major label. Unable to come to terms with the money they were now commanding and the expectations that entailed, their relationships with each other began to fray. Released while the band were in the middle of a long tour of far-flung parts of the UK, the album ended up costing over £500,000. With the singles from it failing to make the high chart positions the label demanded, and the new sound of the Stone Roses and 'Loaded'-era Primal Scream taking its place in the public consciousness, the heat increased under the band. They soldiered on for months more, but by 1991, with the sacking of guitarist Terry Bickers, the House of Love had begun to fall apart. Little was heard from Bickers or singer Guy Chadwick for some 15 years before, out of the blue, the two announced in 2005 that they were back together and were releasing new material – which became the well-received 2005 album 'Days Run Away'. Two years on, the House of Love's first EP and self-titled first album for Creation are being re-released on the Renascent label, and the band have finished three gigs including a 'Don't Look Back' show for the ATP festival at which they played the first album in its entirety. We caught up with Guy Chadwick the morning after the last gig of the three in Dublin. PB : How did the ATP gig go ? GC : It was great. It went really well, it was full, it got good reviews, yeah. PB : Did you enjoy playing the old songs again? GC : Funnily enough, although we were just playing the old songs, because we were playing the album in its entirety, it was like a completely different experience, because it was a completely different discipline. It wasn't just like dipping into the back catalogue, it was like just playing a chunk. And it was great. We really enjoyed it. It was a revelation. PB : Had you already planned out the re-releases when ATP asked you to do 'Don't Look Back' ? GC : Yeah, definitely. It was a great coincidence. It was completely fluked. PB : Was it something you had to think about for a while? GC : About whether to do the gig or not? Oh, no. I love that festival, and I love that idea. I mean, a lot of really good groups have done it, including Iggy Pop and the Stooges doing 'Raw Power', and obviously Sonic Youth did 'Daydream Nation'. It was an honour to be asked, to be honest. PB : Will there be more touring or is that difficult now that you're all older and have families? GC : It's not so much that – I mean, I don't like touring, and it was the undoing of the group in the first place, overtouring. So it still isn't something gets me excited. PB : Had the re-releases been on the cards for long? GC : We were getting it together at the end of last year. The label approached us. We were going to do it ourselves, and we'd got the records back from Strange Fruit about two years ago, and we'd left it for about a year, which wasn't very clever. Then we got approached by Renascent, and I knew them and I knew that they were serious about doing it properly. I'm really pleased. PB : Was the fact that it's nearly 20 years since the first EP's release part of your thinking? GC : No, I mean it's just staggering that it's been 20 years. It actually doesn't seem that long, but, you know, it never does when you're that old. PB : You and the band are working on new material following on from 2005's 'Days Run Away'. Have you found that going back to the old songs has changed what you're doing on the new ones? GC : It has, actually, yeah. From my own point of view, I'm more relaxed. We did a gig last night in Dublin and we played in Brighton the same week as we played in London. We did the same set, basically. And I couldn't help noticing… we kind of extended and improvised a lot more than we normally would. Because the first album as a recorded entity is only about 35 minutes long, and we were playing it as a live set, we kind of naturally had to extend it a bit. We weren't doing silly jamming or something like that, but there were areas which we realised we could lengthen and develop. I felt that Terry, particularly, was brilliant. He really did shine, and it really did occur to me that "there's more to him that I've got to exploit". I've got to deliver music that gives him the platform to expand. I've got tons of songs and it isn't a question of songs, it's a question of choosing the right sort of material and the right sort of approach to get off on the right foot with, you know. PB : Were you surprised by the good reaction that 'Days Run Away' got ? GC : Yes and no. I haven't listened to it since we released it, actually, so I can't remember what it really sounds like, but I just remember we worked really hard on it. But, we didn't have any time, so it was never going to be a polished thing. It wasn't so much rushed, it was just that we had to work quickly. There's nothing refined about it, it's quite raw. But, yeah, I thought the songs were good, and I thought it was a good record. PB : What was the impetus behind recording that album? It's fair to say that it came as quite a surprise to everyone in the outside world that you'd decided to come back together and to record new material. GC : The reason why we did it was because I was approached by someone to make a solo record, and I didn't want to make a solo record, and then the conversation came round to "Well, what about doing a House of Love record ?" The person that approached me went off and brokered the whole thing, and got everyone together. I was up for it, but I wasn't up for the idea of phoning up everyone. PB : Like the Blues Brothers: "We're getting the band back together"? GC : Yeah [laughs]. That was how it happened. And we just managed to get through it, really. It took a year for me and Terry to develop a relationship, to get rid of the old baggage and get on with working again. But it's worked out, we're enjoying it, which is what matters most. And we feel that we've still got a creative pulse. PB : In the time between 1993 when the band finally split and 2005, you released a solo album, but were you also thinking about House of Love songs? GC : I did a bit of writing, but to be honest, after I did my solo album, I kind of decided that was it, really. I just didn't have the will to carry on at that point, and I had knocked it on the head. I was just trying to start a new life up, really. My wife and I had just had our second child in 2000, and I just thought, well, I've got to rethink my life. PB : What were you doing in the meantime? GC : I bought some property and developed it. I'm quite useful, I'm quite a good carpenter, and I can do general building stuff, so I did that. It was just a way of trying to make a bit of money, and keeping myself occupied, and doing something positive. PB : Were you enjoying that as much as the music? GC : Oh no, not at all. It was just that it was something I knew I could do. PB : Had your attitude towards the industry, and towards the notion of stardom, changed, in those years? The House of Love wanted to be the biggest thing around, and at the time, that looked like it was going to happen. GC : Oh well, of course I've changed, because it's not going to happen. I mean, I was very ambitious, but in a blind way, I have to say. Looking back, I wasn't sussed enough. I didn't grasp what had to be done. It was pretty blind. I just had a lot of energy, musical energy, but when it came down to the business of actually developing, consolidating and keeping close as a group, I completely ------ up that side of things. And it's a very, very hard business, and if you are going to be a big star, obviously you need loads of talent, but you've got to be very shrewd, or you've got to have great management. PB : Speaking of your management, do you think the House of Love were damaged by being caught up in what was going on at Creation? GC : We just made loads of bad decisions, and it all went wrong. It took three years to realise that it just didn't go the right way, and we just fell apart. The only thing that I realise, looking back, is that when the group did actually split up, if I hadn't been in such a terrible mental state, I could have just carried on and done fine, if I could have just got my head straight. But I couldn't, and I never did. I just… it took me years to get back to normality. PB : With the new songs, is there a plan or are you just trying to enjoy it? GC : There's a big ambition within the group, and within all four of us, to produce something really good in the studio. But you've got to be realistic about what you can achieve, a group of people our age, in the situation that we're in. We're not a massive group – we've got a good audience, but we haven't got a big enough audience to get us in the charts every time we do a new release. The profile thing is very hard, and the only way we're going to improve our profile – marginally, as it probably would be – is to make an absolutely brilliant record. Which we know we can do, potentially, but we've just got to get it right, if we're going to do it. PB : Thank you.
Band Links:-
https://www.facebook.com/TheHouseOfLoveOFFICIAL
Picture Gallery:-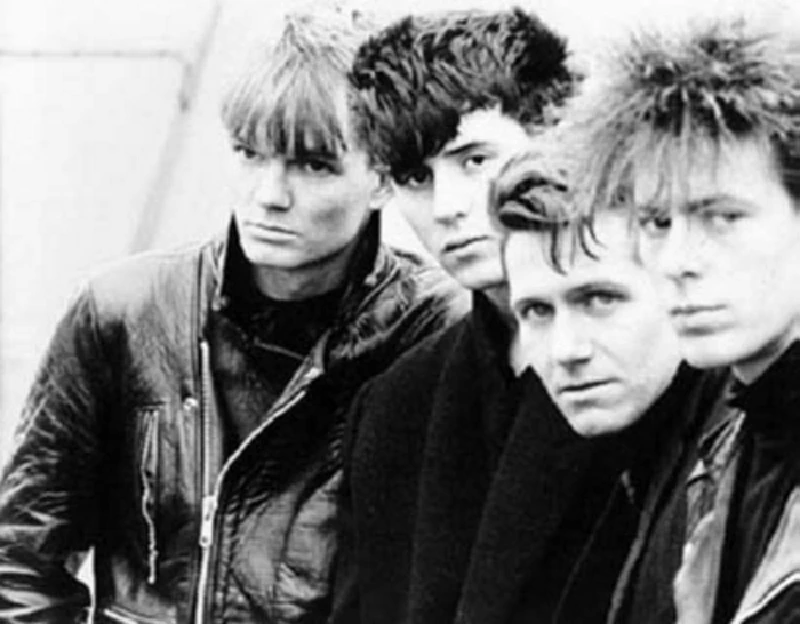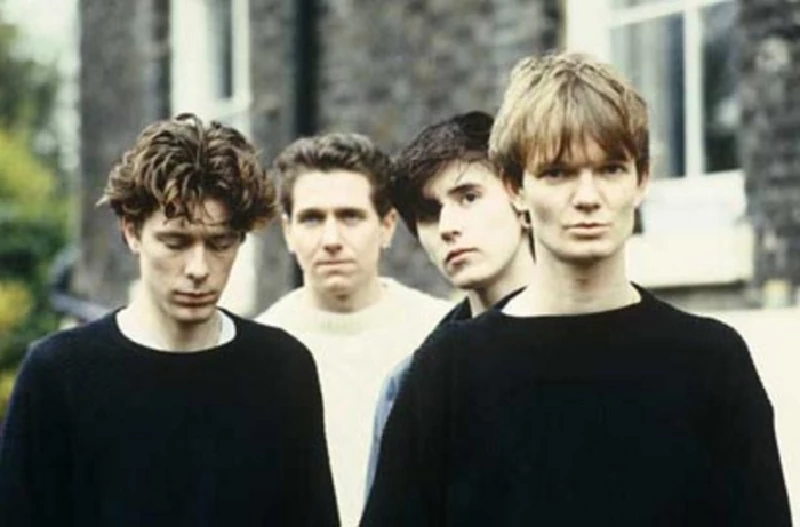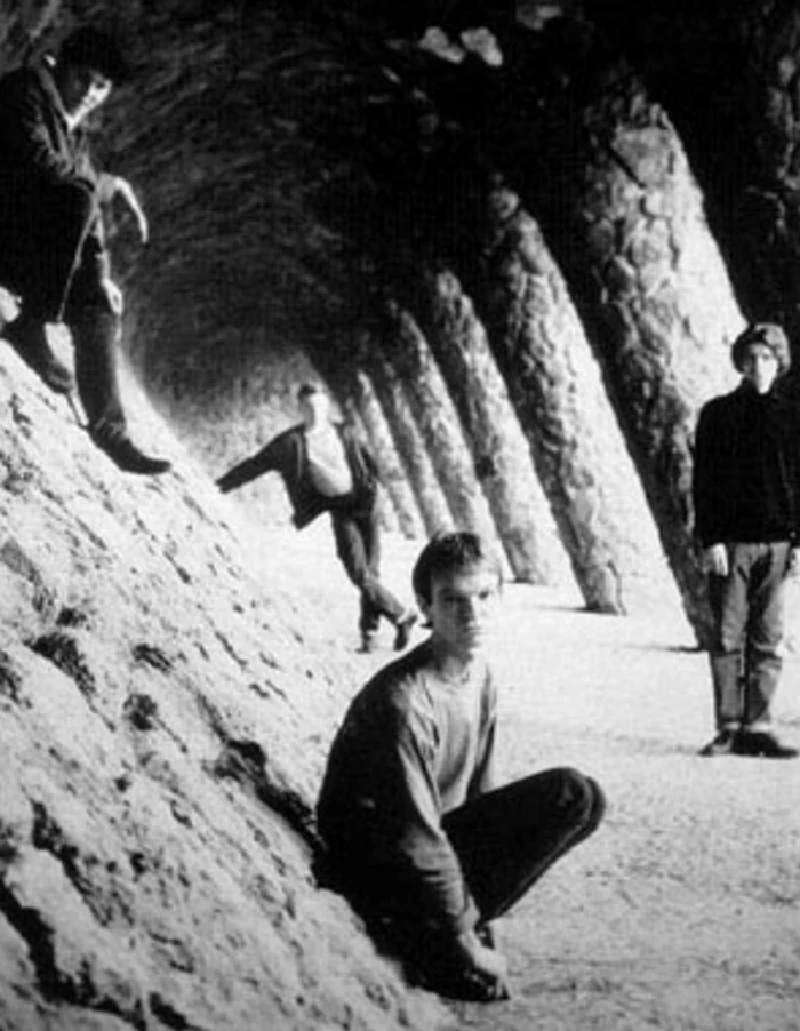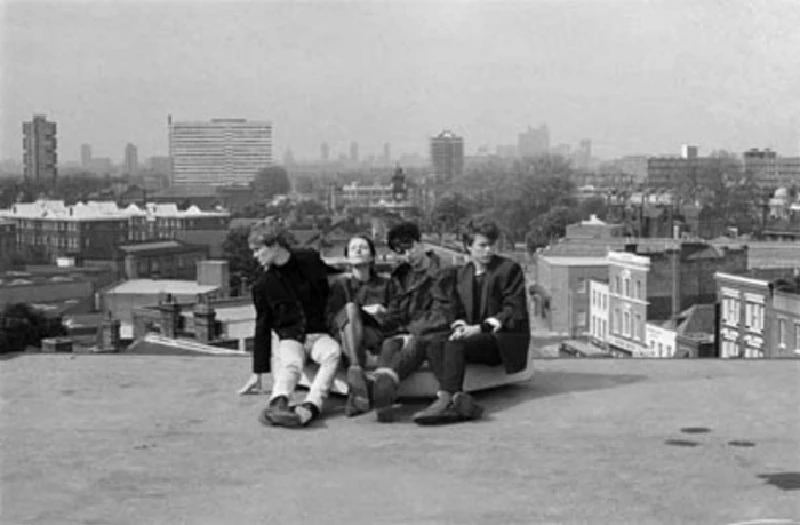 Visitor Comments:-
260

Posted By: Andy, Wolverhampton on 26 Feb 2010
For me 'The House of Love' are one of the great bands. Very little filler in there catolgue.As good as The Doors,Bob Dylan,Floyd,Dexys,Free & Wire for me. They should have been mega but never made it. But hey all their records made it to CD right so go out there & find them......
---
favourite album
---
The House of Love (2012)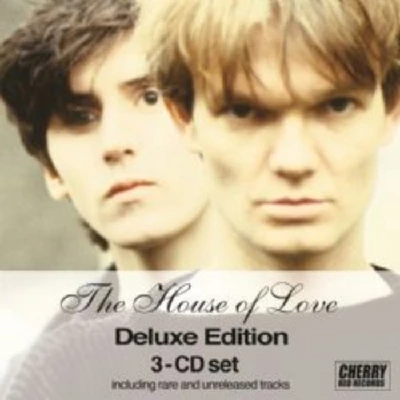 In our 'Re:View' section in which we look back at albums from the past, Cila Warncke examines the House of Love's seminal 1988 eponymous debut album, which has just been re-released in a three CD edition
related articles
---
Pete Fij and Terry Bickers: Live Review (2014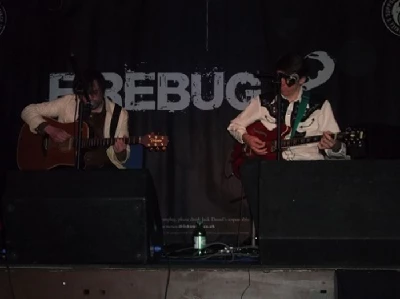 Anthony Strutt watches ex-Adorable front man Peter Fij and House of Love guitarist Terry Bickers play an intimate show to promote their debut album, 'Broken Heart Surgery', at the Firebug in Leicester
Pennyblackmusic Regular Contributors
---