---
Blurt
-

The Best Of Blurt - Volume 2 - The Body That They Built To Fit The Car
published: 6 / 3 / 2007
---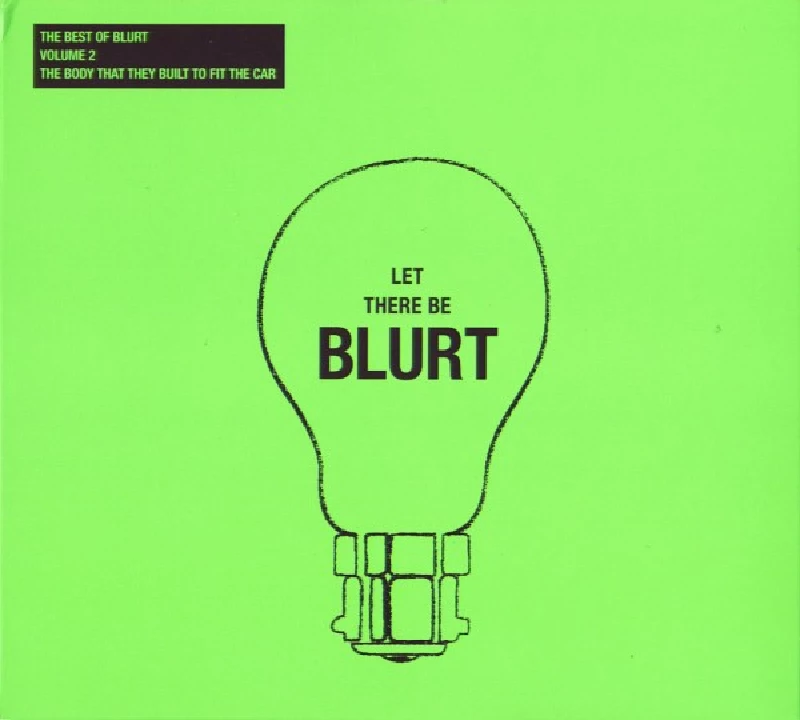 Label: Salemder
Format: CD
intro
Enjoyable second compilation from oddball and obscure British outfit Blurt, who sit musically somewhere between the Birthday Party, Public Image Ltd and the Contortions
Ted Milton's Blurt project has existed in various incarnations for over 25 years, releasing albums sporadically in that time. 'The Best of Blurt Volume two' follows the first volume in 2003, 'The Fish Needs a Bike'. Musically, Blurt sit somewhere between the Birthday Party, Public Image Ltd and the Contortions; noisy guitars, spacious arrangements, squawking sax lines and unhinged chanted vocals are standard Blurt fare. 'Volume Two' covers the band's late 80's and 90's recorded output, from 1987's 'Smoke Time' to the 'Celebrating the Bespoke Cell of Little Ease' album in 1996. The title track, which is enhanced, is a pretty good example of the band's sound, with guitars flicking between muted chugging and trebly, feedback drenched punk funk guitar and a relentless drum rhythm, while other noises and Milton's deranged vocal seeps in and out. On 'Too Bombed Too Soon', Blurt sound most PiL-like, with a very Lydon-esque delivery by Milton and a rigid structure to the song, with the exception of the free jazz sax. The guitar and drumming style on the record does change as the years pass and the line-ups change. A thick, fuzzy guitar sound replaces the trebly shards of earlier songs, and the drumming suddenly ceases to be metronomic and becomes more human. By 'For Whom The Last Bell Tolls', they sound almost melodic, with a straightforward, muted guitar line and more controlled sax parts. This cleaner sound continues on 'The A2 Through Thong' and the rest of the album, with standout moments 'Machina Machina' and 'Bright Red White and Blue' again bringing to mind PiL in a big way, but also oddball UK underground bands like Joeyfat.
Track Listing:-
1
Smoke Time
2
Nights Before
3
Aboule Ton Fric
4
The Body That They Built To Fit The Car
5
Too Bombed Too Soon
6
Shoot And Shout
7
Forget About For Whom The Last Bell Tolls
8
The A2 Through Thong
9
What's Happening To You, Milton?
10
Phone Monika
11
Bright Red White And Blue
12
Machina Machina
13
Amour De Ma Vie
14
On The Stage
15
Eat Up Your House
16
Kazimir's Tractor
17
Video1 Machina Machina
18
Video2 The Body That They Built To Fit The Car
Pennyblackmusic Regular Contributors
---