---
Gomez
-

How We Operate
published: 29 / 5 / 2006
---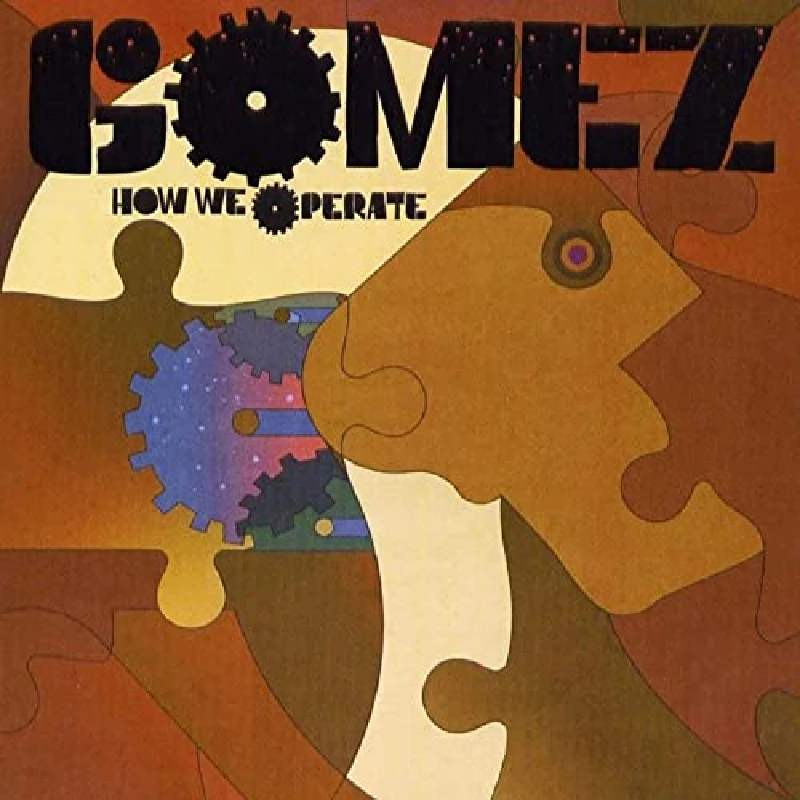 intro
Self-deprecatingly, but excellent comeback album of sorts from the under rated and out-of-fashion Gomex
Franz Ferdinand would be well advised not to ignore the career of Gomez, since the two have some clear parallels. Like the Scottish art-poppers,Gomez were lauded for their debut album, both for a combination of art and populism. Both then won the Mercury Music Prize, beating off better selling albums, as the judges sought association with the latest media darlings. Like Gomez, Franz Ferdinand then released a second album with more hits and more acclaim, but were seen slightly less beaming from the shelves in Smiths. Despite their obvious talents, Gomez struggled to adapt and sustain their music over subsequent albums, and - despite a well renowned live show - have seen declining sales, and steadily less publicity. Last year they parted ways with their major label, signing to Dave Matthew's label in the states, and Independiente here. Not just seen as a band whose best days were years ago, the Southport quintet are one that few tastemakers are prepared to even acknowledge. But, Mr. Kapranos need not despair, as Gomez may well be enjoying a Roy Jenkins-like renaissance. In the late 70's he seemed worn out, with his best days behind him. During the 80's, he had returned from working pre-dominantly overseas with new packaging and real urgency, though sticking to the same message he always had. By the 90's, he was the godfather of the Third Way. Gomez are doing something similar, which should mean they are again appreciated widely. While the reception of 'Bring It On' saw the band praised for bold experimentation during a time of clunky conformity, on 'How We Operate' Gomez seem to have settled into a new role as a comedown for those of us whose musical seduction was performed by Grunge and Britpop. Gomez can be to Nirvana and Oasis's no longer teenage fanbase what Crosby, Stills and Nash were to the baby boomers. With three of the finest vocalists in British rock music, it is a role they are more than suited to. One of the reasons the press stopped writing about Gomez was a perception, based on their refusal to hone a personal narrative, that they are boring. What that perspective misses is that Gomez's narrative IS the music. On 'Charley Patton Songs', they produce a lyric that any music lover can relate to, "I spend a lifetime trying to decipher Charley Patton songs, but it always comes out wrong, I am old enough to know why, but young enough to still try".Gomez have always been 5 kids from Southport searching for their own ideas of classic American rock. Since most music fans have a similar character, it is as authentic a blueprint for a band as any. Three songs later, they sing, 'I wish I could cry on demand, boo-hoo, boo-hoo", a cheeky brush off of anyone who suggested that their music lacked real emotion. "Later on" it continues, "I realised they were wrong, because what happens in Vegas don't take very long to travel across continents and onwards overseas, to our little island, to our city or home. But, I didn't mean to cause any trouble. I didn't know you were so serious. I didn't mean to burst our bubble, it could only float for so long". Where Razorlight (or whoever is next into their limelight) might rant to a journalist, Gomez justify themselves in song, and with self deprecating subtlety. But, having given us an album as enjoyable as this, Gomez need no longer justify themselves. Even more so than their first two albums, this is a richly melodic album, and the band now drop hints of their versatility rather than bludgeoning us with lengthy jams. This is a grown up record, one that seems to have been made with its audience in mind. 'Notice' and 'Cry On Demand' may have blues riffs, layered percussion and stop-start rhythms, but they also have killer choruses which I imagine you'll be humming for months to come. Others are better described as slow burners, but oh how they burn, particularly the gorgeous ballad, 'Chasing Ghosts With Alcohol'. I doubt you'll see them on any magazine covers, but with 'How We Operate' Gomez have reminded us that a band is only as good as its records. Gomez are very, very good indeed.
Track Listing:-
1
Notice
2
See The World
3
How We Operate
4
Hamoa Beach
5
Girlshapedlovedrug
6
Chasing Ghosts With Alcohol
7
Tear Your Love Apart
8
Charley Patton Songs
9
Woman! Man!
10
All Too Much
11
Cry On Demand
12
Don't Make Me Laugh
Band Links:-
https://www.gomeztheband.com/
https://www.facebook.com/gomez/
https://twitter.com/gomeztheband
interviews
---
Interview (2011)
In our second interview with them, Mercury Prize winning band Gomez's drummer and percussionist Olly Peacock speaks to Ben Howarth about their new and seventh album, 'Whatever's On Your Mind'
Interview (2006)
favourite album
---
Bring It On (2018)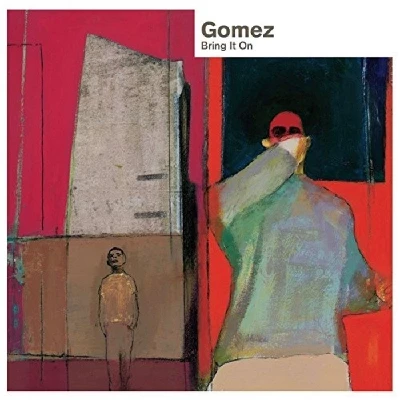 Cila Warncke finds that an outsized 20th Anniversary Edition four CD re-release of Gomez's Mercury Music Prize winning 'Bring It On' captures the brash charm of their youthful debut
features
---
Gomez (2006)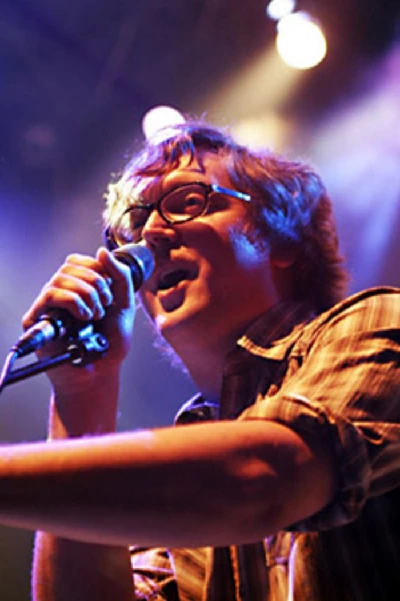 Mercury Prize winners Gomez recently released a new album 'How We Operate' and toured the United Kingdom. Anna Gudaniec photographs them exclusively for Pennyblackmusic at Shepherd's Bush Empire in London
reviews
---
Split The Difference (2004)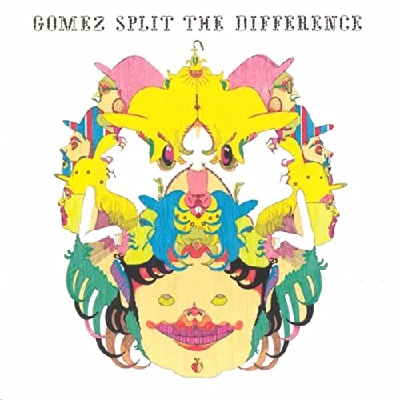 After a slightly disappointing last album, Gomez make a enjoyable return to form with this, their fourth studio album, which finds them moving away from the Americana of the past and taking inspiration from their British indie roots
Pennyblackmusic Regular Contributors
---