---
Melt Banana
-

Garage, London, 20/11/2005
published: 29 / 11 / 2005
---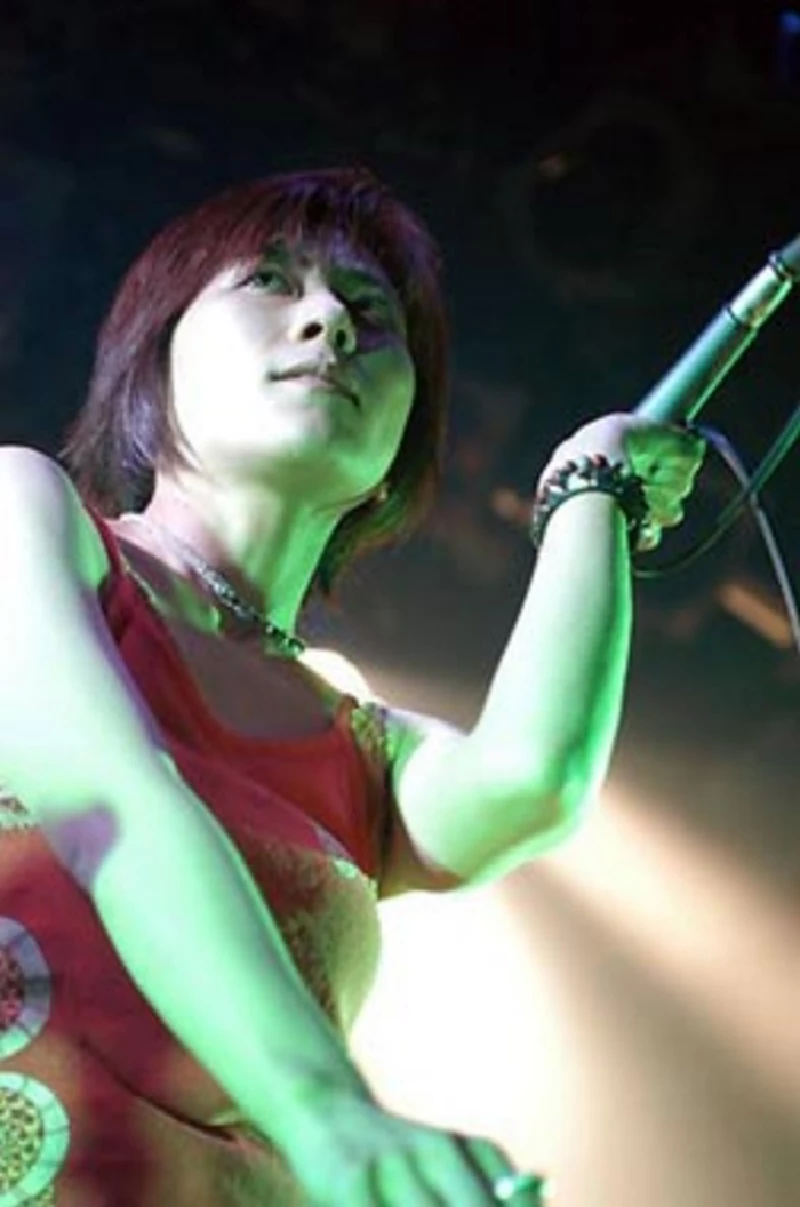 intro
Japanese experimentalists Melt Banana are a band of no middle ground,annoying and exciting music fans in equal measure. Jamie Rowland enjoys a rare UK appearance at a gig at the London Garage
Melt Banana are, in my humble opinion, one of the most excitingly original bands on the planet (that I've heard, at least). I can't count the number of times I've heard their sound described as "insane", and if you take that number and double it, you get the number of times I've heard it called "crap". Anyone who described it this way is, of course, a silly twat with no taste. When I heard that Melt Banana were coming to the UK, I didn't waste any time snatching up a ticket for myself, and giggling to myself with glee at the prospect of seeing them. When I discovered that I'm Being Good (along with Bullet Union and Narcosis) were supporting, I jumped for joy. Arriving at the Garage, there's an excitement amongst the patrons queuing outside, and I know this is going to be something to remember. Narcosis take to the stage to an awed hush – or possibly just a silence, as not many people are here yet. But that silence was soon ripped to pieces and then battered around the heads of those watching, as Narcosis unleashed their grind-core thrash noise. The songs were short, the playing was fast, the "singer" was beardy and it all sounded the same. The result? Hilarious. I laughed all the way through. If you want a more comprehensive description of the band's set, imagine listening to a pneumatic drill for about 35 minutes. In their defence, though, I should say that Narcosis had an admirable consistency to their lyrics. All the songs followed the theme of GAAAAAAAAAAAAAAHH!!!! Very funny. Camden's Bullet Union came on quite soon after Narcosis had left the stage. The band have a kind of punk/metal sound, with just a slight hint of pop, and I wasn't surprised to learn that they've toured with Blood Brothers in the past. Their songs got most people at least nodding their heads, and set up a good mood amongst the crowd, who were ready and raring to go with some Melt Banana action after Bullet Union finished their brilliant set. So when I'm Being Good started setting up their instruments, there was some dismay amongst the crowd, many of whom clearly had not been expecting another support band. This left I'm Being Good with a difficult job of winning over the audience, and one that they pulled off masterfully (give or take the odd heckle). Guitarist/vocalist Andrew Clare uses alternative tunings, giving I'm Being Good's songs a very unique and interesting sound. Stuart O'Hare's heavy bass riffs get a good reaction from the crowd, and a couple of songs in people are bopping and wooping along until the end of the set. A victory for the I'm Being Good boys, I'd say. After about a 45 minute set, I'm Being Good leave the stage and the atmosphere in the Garage reaches the height of anticipation; the whole place is really buzzing. When Melt Banana finally take to the stage, it's to a thunderous applause. Guitarist AGATA has a surgical mask gaffa-taped to his face, giving him a suitably insane look as he picks up his guitar. Vocalist Yako picks up her microphone and sample board and stands facing the crowd along with the other members, bassist Rika and the drummer, simply known as "X". After a minute or so of sample noise, Rika kicks in with the funky bass line that marks the start of 'Shield for You Eyes, A Beast in the Well of your Hand' (which, in my opinion, has one of the greatest intros of all time). The crowd bop gently through this, but something tells me to steady myself; it's all about to kick off. And it does, as Yako starts yelping into her mic and AGATA draws a swirling, unnatural wall of sound from his guitar, Rika suddenly transforms into a whirlwind of movement. In fact, only the drummer, X, seems to keep the same calm, expressionless look throughout the whole show. The crowd is insane; people jumping, dancing and yelling declarations of love at Yako. Songs from all through Melt Banana's career get played, including most of their last album, 'Cell Scape'. A real high-light of the show is when the band play around 25 minutes of what they call '11 stroke songs'. This is basically a series of songs between 5 and 30 seconds long separated only by a squeaky, heavily accented "Thank you. Next song is…" In my experience, there's always one song at any gig which really makes the crowd flip out. A Melt Banana gig is no exception. When AGATA played the opening riff of 'Lost Parts Stinging Me So Cold', a cheer erupted from the crowd, and as X and Rika hammered into the rhythm section and Yako started with the vocals, the audience surged violently forwards, then backwards, then side-to-side. Never have I had such a big smile on my face while being squashed by 300 sweaty people. The band encored with a brilliant cover of the Damned's 'Neat Neat Neat' and the 'Cell Scape' track 'If It Is The Deep Sea I Can See You There'. After they left the stage and I started slowly making my way through the crowd to the exit, it suddenly dawned on me that it was odd the lights hadn't yet been turned up. Sure enough, I turned just in time to see the band return to the stage for a second encore, and rushed back to the front to get the best view possible for another two '11 stroke songs'. I left the venue sweaty and satisfied; the gig really was above and beyond all expectations. If you caught any of the shows on their European tour, you'll know exactly what I'm talking about. Who knows when they'll be back over here again, so if you'd didn't see them this time round, well, more fool you.
Picture Gallery:-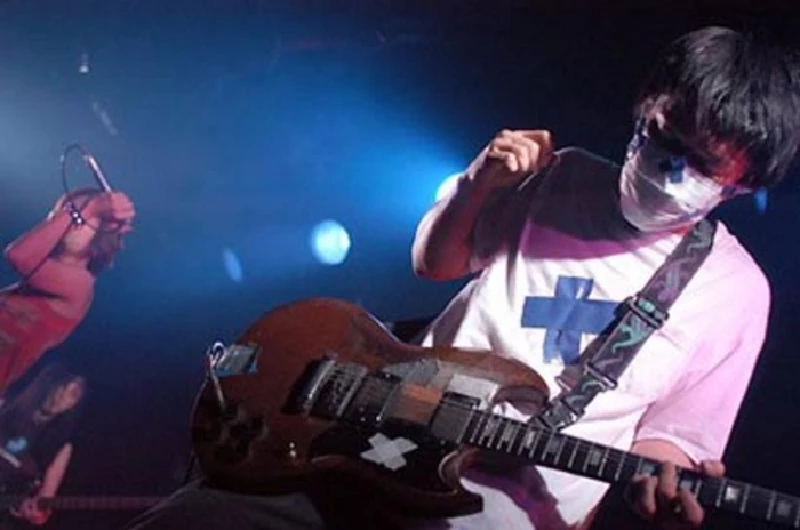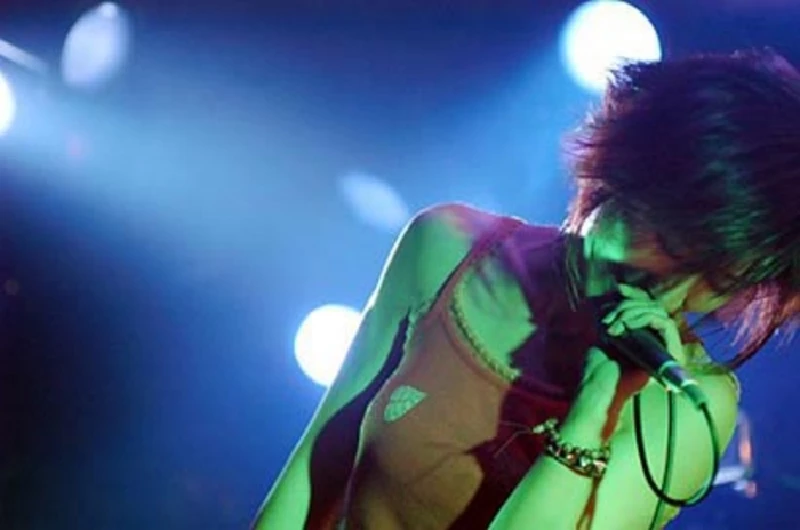 Visitor Comments:-
82

Posted By: one of narcosis, on 03 Jul 2007
Yes, out music is funny as is all hardcore. Aside from your postgrad sneering, at least you enjoyed it for one reason or another.
---
Pennyblackmusic Regular Contributors
---