---
published: 23 / 10 / 2005
---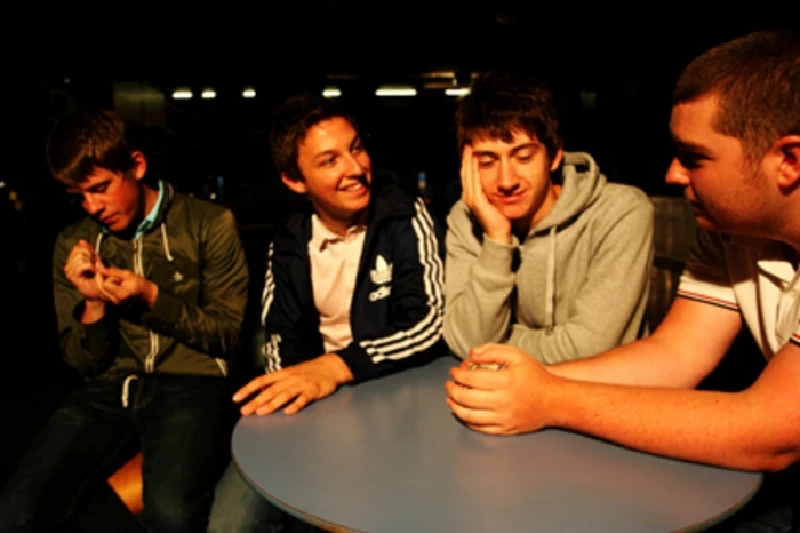 intro
Sheffield teenage indie guitar heroes Arctic Monkeys have recently reached the top of the singles chart with their second single and are being hyped as the next big thing. Jon Rogers sees potential, but pleas also for caution
Contradictory statements are currently being made by the Arctic Monkeys, currently the hottest new things being hyped to the heavens and who recently reached the top of the singles chart with 'I Bet You Look Good on the Dancefloor'. At the start of the video for the single, singer and guitarist Alex Turner proclaims: "We're the Arctic Monkeys. Don't believe the hype." Wise words, if pilfered from the likes of Public Enemy, from someone who at the tender age of 19 is still probably getting to grips with a razor. Then the NME, in their cover story on the band, lead the piece with the quote: "We're more than just the next big thing!" So just which is it? Are Sheffield's quartet - three of whom are still 19-years-old - actually worthy of all the media attention or are they just pawns in the record company game that constantly hypes the next big thing before a band has even managed to find its feet. The media coverage has been quite staggering for such a new, relatively unknown band. Their recent gig at the Astoria in London - at which ticket touts were reportedly selling tickets for £100 - received widespread attention in the national newspapers. When the group reached number one The Times devoted the whole of page five to the event. Even The Guardian's Laura Barton, not exactly known for her keen music sense, devoted 'The Question' section to the band. The Independent dubbed them "the next big thing". Interest in the four-piece has clearly spread wider than the usual circle of specialist music magazines like the NME and Q and devotional fan sites. And they certainly have ability which transcends all the words of praise. Songs like 'I Bet...' and 'Fake Tales of San Francisco' (the lead track on the previously released limited edition single) mix up the domestic realism of the kitchen sink dramatists like John Osbourne and Shelagh Delaney with the rudimentary buzz-saw guitars of 'Spiral Scratch'-era Buzzcocks. Turner sings of urban - if not always urbane - tales of trying to attract girls, spending Saturday nights trying to get into nightclubs and that life isn't always great when you're young. Their songs are spiky, short, stripped-bare of any excess baggage and always manage to hit their target. Their songs, like Pulp singer Jarvis Cocker's musings, often portray mundane day-to-day living but usually with a sarcastic edge. But there is just (literally) one word of caution before we all get too excited and carried away. Menswear. Remember them? Exactly. The London band were, in the mid 90's, heavily tipped for greatness - helped by some good PR - and hanging out at the then ultra-cool working-men's pub The Good Mixer in Camden. So what happened to them? After a couple of reasonable singles - most notably 'Daydreamer' - everyone actually caught on to the fact that the band simply had a limited talent and seemed to be more interested in haircuts, suits and striking poses than in creating more Britpop-influenced music. By the time their album 'Nuisance' came out no one was really that interested any more. And most of those people that did bother to hear it didn't think that much of it either. There is then a danger that today's musical banquet could very easily be tomorrow's forgotten, cold leftovers if Turner, Matt Helders, Andy Nicholson and Jamie Cook haven't got the artistic ability to sustain something more substantial than a handful of singles. Only time will tell but the initial signs look promising. One big difference between the Arctic Monkeys and the likes of Menswear is that the latter never reached number one by selling 38,962 copies (according to Music Week) of their first 'proper' single, giving their record label Domino their first number one in their 13-year history. Apparently, outselling the much hyped girl band Sugababes by some margin. Much lately has also been made of the band's apparent "authentic" popularity that sidestepped the main tools of the record industry by creating interest in the group by creating a buzz on the internet on websites like www.myspace.com. The Times called the band "a genuine phenomenon" and put their achievement down to grassroots support. Bands don't sell out venues the size of London's Astoria with only one single under their belt without something going on outside of the mainstream. But that genuine grassroots support may just have conveniently overlooked a helping hand from the music press and key radio stations. BBC Radio 1 first played a demo by the band back in March and the GCap-owned XFM has played 'I Bet You...' heavily since September. Rarely a week goes by now that the NME doesn't mention the band at some point or other. They're a good band that certainly appear to have the ability of greatness but let's not crown them kings just yet. Along with a whole host of demos floating around on the internet, they've only released a couple of singles so far and don't have that many gigs under their belt. Let's give them the chance to breathe, to develop and grow. Three of them are still teenagers and yet many critics seem to think that the future of indie music is in their hands already. Steady on, at this rate they'll be suffocated and crushed by the weight of people's over-expectations. And once people's expectations have been raised so high, it's a tough target to reach. Plus there will be a lot of foolish-looking people out there if we have another Menswear on our hands. The Arctic Monkeys are a promising, good band that could become great but let's just reserve judgement for now. Fingers crossed though.
Band Links:-
http://www.arcticmonkeys.com/
https://www.facebook.com/ArcticMonkeys
https://twitter.com/arcticmonkeys
Picture Gallery:-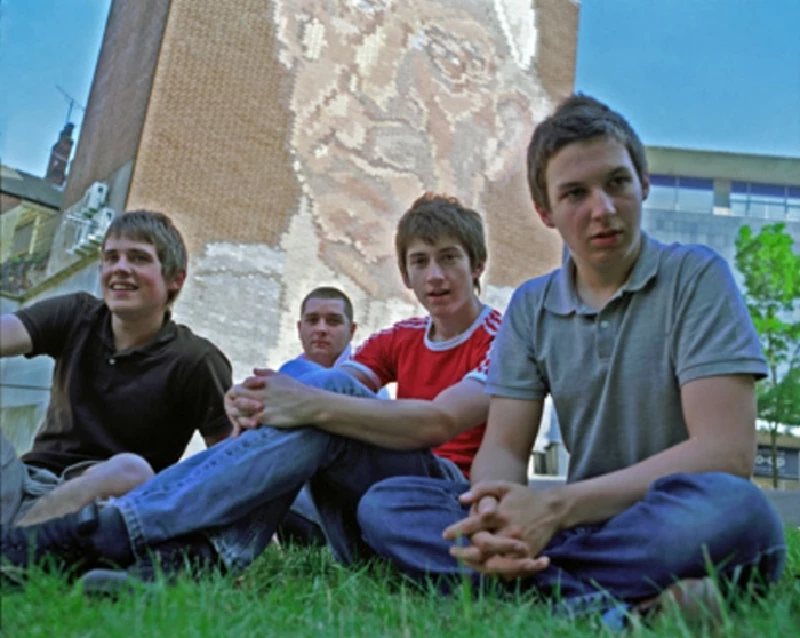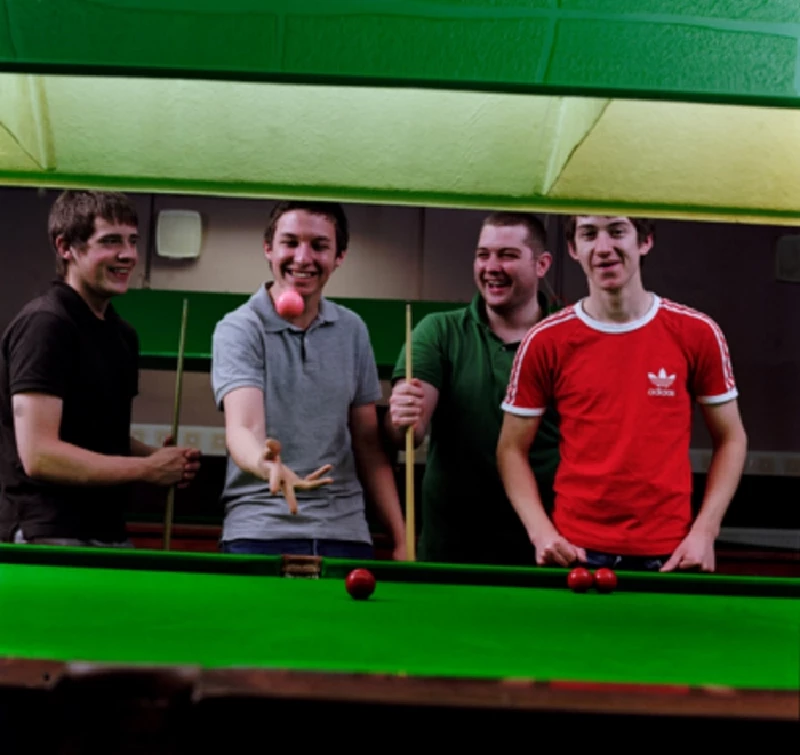 profiles
---
Profile (2017)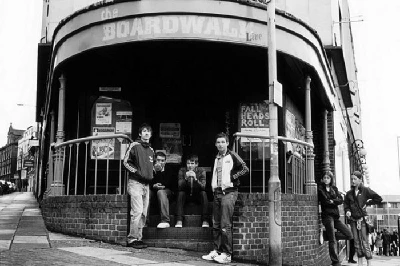 George Haigh reflects on the Arctic Monkeys' history and examines their second album 'Favourite Worst Nightmare', which celebrates its tenth anniversary this year
live reviews
---
Arena, Manchester, 7/9/2018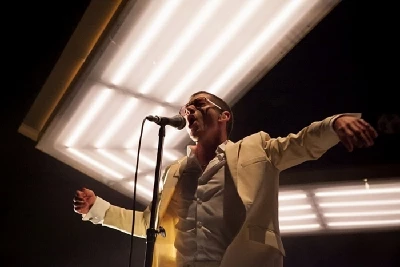 Harry Sheriff enjoys Arctic Monkeys 'Tranquility Base Hotel and Casino' tour at the Arena in Manchester.
Arctic Monkeys
Echo Arena, Liverpool, 9/11/2011
Don Valley, Sheffield, 10/6/2011
Leadmill, Sheffield, 22/4/2007
Plug, Sheffield, 22/10/2005
Cluny, Newcastle, 1/8/2005
photography
---
Photoscapes (2018)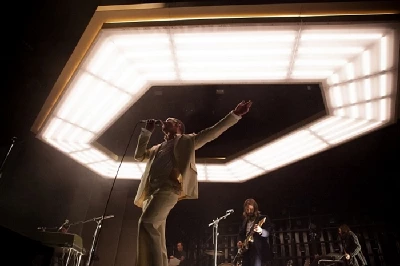 Marie Hazelwood photographs Arctic Monkeys at the Manchester Arena on their latest UK tour.
related articles
---
Last Shadow Puppets: Live Review (2016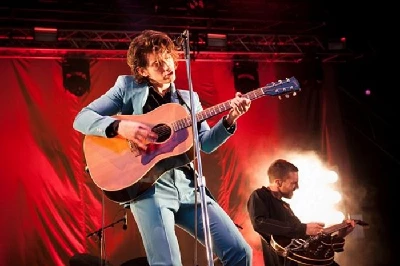 Harry Sherriff watches the Last Shadow Puppets, the side project of Miles Kane and the Arctic Monkeys' Alex Turner, play a n often surprising show at the Castlefield Bowl in Manchester to promote their just released second album, 'Everything You've Come to Expect'
Pennyblackmusic Regular Contributors
---