---
published: 19 / 9 / 2005
---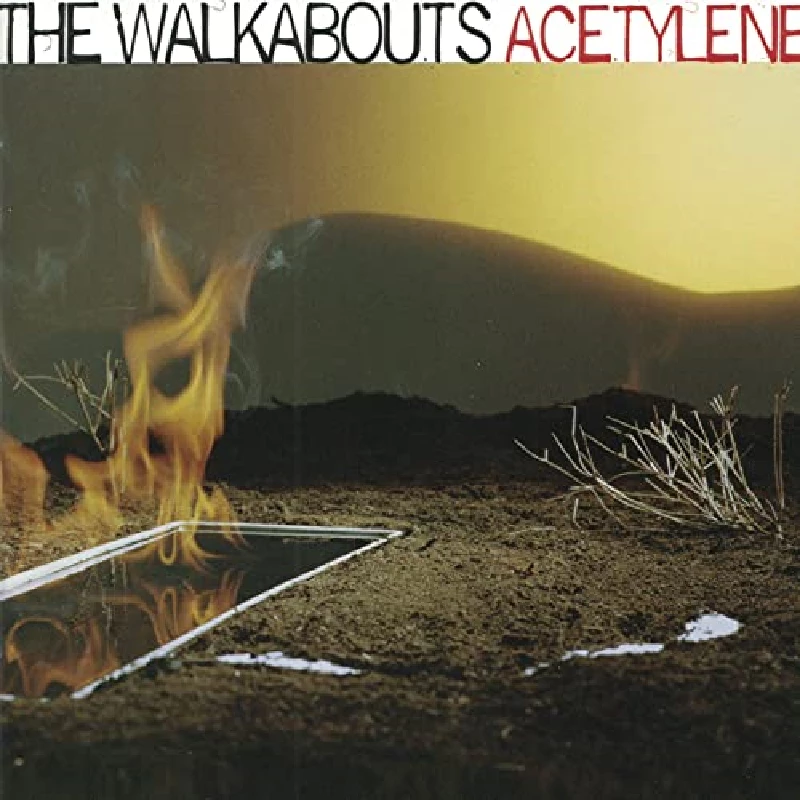 intro
Stunning new record from Seattle's acclaimed the Walkabouts, who have returned after a four year hiatus in recording with the fieriest and the angriest album in their 21 year history
In 1995 Chris Eckman, the Walkabouts' vocalist, guitarist and songwriter, announced shortly after his band had released their eighth album 'Setting the Woods on Fire' that he was not going to play rock music ever again. The reinstatement in 2003 of former bassist Michael Wells, who originally played with the group between 1984 and 1996, has, however, lead Eckman into reconsidering, and the Walkabouts have now returned after a four year hiatus in recording original material with 'Acetylene', the fieriest and the angriest album in their 21 year history. The Walkabouts, which as well as Eckman and now again Wells, also consists of Carla Torgerson (vocals, guitar), Terri Moeller (drums) and Glenn Slater (keyboards). They have always been unorthodox. Signed in the late 80's to the legendary Sub Pop label at the time that the grunge movement was huge in their home city of Seattle, and other acts on its roster such as Nirvana, Soundgarden and Mudhoney were achieving international fame, the Walkabouts stood out simply by being a folk act. While they eventually started experimenting with rock, it was always with more of a rootsy feel than many of their contemporaries. One should have never learnt by now to expect the unexpected with the Walkabouts. Nevertheless, having recorded another six albums since 'Setting the Woods on Fire', each of which have been in different ways both symphonic and gently ambient in tone, 'Acetylene' still comes as a shock. A scathing, furious attack on the Bush government and its foreign policy, it opens up with 'Fuck Your Fear', a slow grinding barrage of distorted, hazy guitars and pounding, tolling-bell drums. Eckman and Torgerson's joint vocals describe a world teetering on the abyss in which the 60's hippy dream has long gone rotten ("Dead folksingers lie in state/Acolytes scrape off their plates/The message falls onto deaf ears") and death comes quickly and in abundance ("New gravediggers born each day"). The second track 'Coming Up for Air' turns its attention on the environment and whips together heavy jangles of guttural guitar chord and klaxoning keyboards with grinding slithers of Wells' bass and more of Moeller's funereal drum beats. With an urgent Eckman this time singing on his own, it tells of the Latin American poor forced to work as cheap labour in mines that have long since been rendered poisonous and unsafe. ("Suckin' alabaster in a ventilator shaft/Chewin' on surrender because it's cheap and it lasts/This ain't hell, it's a holdin' tank"). Outside though the air is no fresher and similarly polluted ("I know this tunnel leads outside/Down to the river where the elephants die"). Later on, the distorted, detuned 'Kalishnikov' portrays the "closed circuit silence" and horror world of two Third World refugees, who are herded from one transit camp into the next ("They're bulldozing the suburbs down/Putting up a razor fence"), but whose guards are also trapped and imprisoned ("The commando squad/is bored and poorly fed/Surveillance is their dog/And it's hounding us to death"). As 'Acetylene' seers towards its conclusion, Eckman's lyrics become increasingly futuristic. The penultimate track, the gusting, discordant 'Before This City Wakes', finds its narrator wandering around a dying city of the near future which, as law and order totally breaks down, has slid into complete chaos and moral hell (" So many victims of pleasure/That I've stopped counting") By the time of the final song, the nine and a half minute 'The Last Ones', the apocalypse has come. After all the thunder and discordance of the previous nine songs, 'The Last Ones' in contrast is soft and elegiac. Ebbing guitars revolve and rotate against a backdrop of eerie atmospherics from Slater and Moeller. Eckman and Torgerson, both singing together, are two of the last survivors, dreamily wanting to head home, even though there is no home left ("We'll be headed home/Heaven knows/There was no place for us to go"). The Walkabouts claim that they had a lot of fun making 'Acetylene', and indeed 'Acetylene', while never comforting or offering anything in the way of solutions, is , with its energy and exuberance, ironically a lot of fun to listen to. A rallying cry to the Walkabouts themselves as much as to anyone else, it is one of the most haunting and powerful albums of the year, a striking and provocative return to form after their long absence from the studio. There is a lot wrong with the world. We have never lived in a more dangerous or uncertain era. One can only hope now that 'Acetylene', however, does not prove to be too prophetic, and that the Walkabouts will continue to make records of this quality for many years to come.
Track Listing:-
1
Fuck Your Fear
2
Coming Up for Air
3
Devil in the Details
4
Whisper
5
Kalashnikov
6
Have You Ever Seen the Morning?
7
Northsea Train
8
Acetylene
9
Before This City Wakes
10
The Last Ones
Label Links:-
http://label.glitterhouse.com/
https://www.facebook.com/GlitterhouseRecords
https://twitter.com/glitterhouserec
https://www.youtube.com/user/GlitterhouseTV
interviews
---
Interview (2005)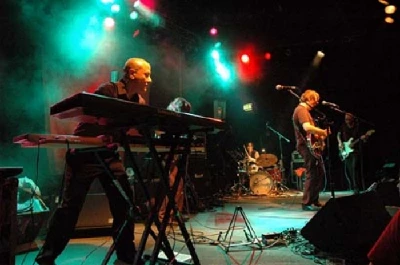 The Walkabouts have just released 'Acetylene', their first album of original material in four years,and their loudest and angriest album to date. John Clarkson talks to frontman Chris Eckman about why after a decade they have gone back to their rock roots
Interview (2005)
Interview (2003)
reviews
---
Prague (2007)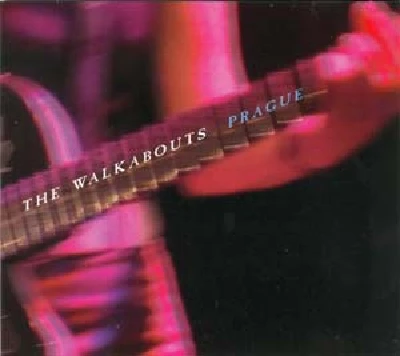 Impressive and onvincing return to their rock roots by the Walkabouts on their new live album, 'Prague'
Shimmers (2003)
Pennyblackmusic Regular Contributors
---