---
Can
-

Interview
published: 14 / 8 / 2004
---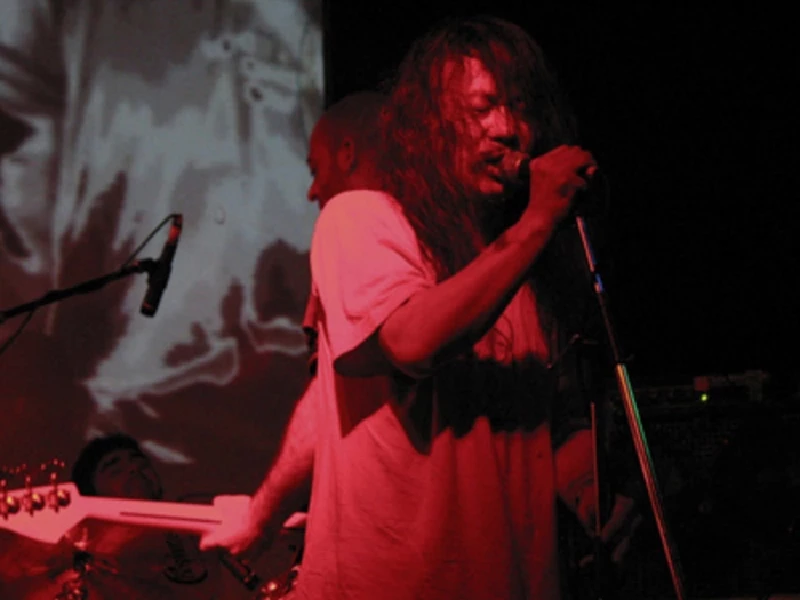 intro
For Damo Suzuki, the former frontman with Can, improvisation has become his only way of playing music. He chats to Olga Sladeckova about his remarkable roadshow and way of touring
If you are a musician then you will know from the practice room the pros and cons of improvising. Sometimes you can end up with the best ever song you will ever write in your career, and sometimes it brings you new ideas. You can also end up, however, with nothing achieved and thoughts that have gone nowhere For Damo Suzuki, the former frontman with Can, improvisation has become his only way of playing music. Damo Suzuki spent the late 1960's travelling round Europe playing a guitar and singing. By chance, while busking outside a café in Munich in May of 1970, he was discovered by Can members Holger Czukay and Jaki Liebezeit. Can's former vocalist Malcolm Moonye had just left and so they asked Damo if he would like to join the band. Damo joined the band on the stage that very night. During his career with Can, he recorded 4 albums 'Soundtracks' (1970), 'Tago Mago' (1971), 'Ege Bamyasi' (1972) and 'Future Days' (1973). After 'Future Days' Damo, however, decided to leave Can and completely stopped making music for ten years. Finally in 1983 he came back and started appearing with a band called Dunkelziffer. Three years later he reunited with fellow Can member Liebezeit and formed a new band called the Damo Suzuki Band. In the recent past and now in the present Damo has concentrated on improvisation. He doesn't work with regular musicians. He has become more adventurous and now plays music with musicians from all over the world depending where ever he is invited to play. It is sufficient to say that there hasn't been any lack of invitations over the last seven years. "I like to make music and I also like travelling" Damo explains while we talk over the phone between Germany ando England. "I'm mostly by myself and every day is different. To me it feels a bit like a kind of a movie going to all these different places and meeting different people." The way 'Damo's Network', as its called, works is very simple. Any musicians or promoter can get in touch with him through an e-mail on his web site and invite him over to where ever they live and then they appear on the stage together. There are no rules set to the music. All it is about is pure improvisation. "We do sound check " Damo says, describing the way gigs are normally played. "That's important because we have to know the construction of the venue. Every venue has a different sound and feel to the music." "I mostly play with 6 or 7 people" he continues. "I think it makes the communication between us better. If you have that many people playing they just have to pay attention to playing and communicate through music. Also nobody takes leadership." It is not, however, only musicians that are part of gigs. "Sometimes I have dancers as well or people who read poems. The other important thing that can influence the way we play is the surrounding and moods we are in at the moment of the gig." As it has already been said, improvising can lead to some great music pieces but doesn't always have to end with success. Perhaps it can lead to many mistakes as well. "Mistakes are great for you!" exclaims Damo excitedly . "We are making and composing music of the moment so as a result mistakes are not really mistakes. When you improvise you can't go wrong because there is nothing to follow. You are also much more free playing music that way." Since all Damo's performances are improvised and every single one of them is unique he keeps recordings of many of them. A few of them have appeared on recent releases that have been put out by Damo's Network label. "Yeah, I put the recordings out myself " he says. "I don't work with the music industry because with industry you can't usually do double CDs like I have done in the past and will do again. I'm also much more free and I don't have to have contract." Among Damo's most recent releases are 'Metaphysical Transfer' (2001) and his latest release 'JPM ULTD Vol. 2' (2002). In September this year Damo is putting out another double CD consisting of his latest live recordings. Over the seven years since Damo has been playing these gigs he has travelled all over the world. I wondered if he has favourite places where he likes to play. "It's impossible for me to pick favourite ones" he laughs. "Every concert has its own character like a human being and every concert has its own memory and dynamic. I can't compare them to each other. Mostly, I play to audiences between 200 and 800. Except festivals of course. I prefer smaller venues because there is much more communication going on. If you play to 3000 or 4000 you don't have any communication with the audience and they don't direct you." . Actually Damo is on the road right at this moment and has been playing across Europe . He is playing shows in Britain, Germany, Italy and France over the next few months and towards the end of this year will perform in Australia and New Zealand. On the 11th September he performs in London at the Spitz and the line-up of that night is truly tasty. "I will be playing three sets with various musicians. The first set includes members of White Noise (an experimental group playing in the 60's, 70's and 80's-Ed) and Shortwave. The second group of the night performs under the name Damo Suzuki and Zyxy . And the last band of the night who will be playing with me is Thighpaulsandra's group , who is a current member of Spiritualized and an ex member of Coil." Damo has been making music for a long time by now and is looking into the future with excitement. "I'm already 54 years old" he laughs. "I love what I'm doing now, but the future is open. I would like to write a book some day or make a movie based on my experience. I'd like to get some kind of movement together step by step based on people thinking about their own time and being themselves and saying their own opinion. Yeah, I think everybody have some kind of mission in their life. I believe that my mission is to make people to communicate more. I believe that's possible through music. Music is kind of like a medicine." It is brave to come up on stage with musicians you have never even met before but it has been working for Damo perfectly. Like he said you can never tell how it will work out but with all the experience he has gained over the years you have one certainty. That is that each show will be unforgettable.
Picture Gallery:-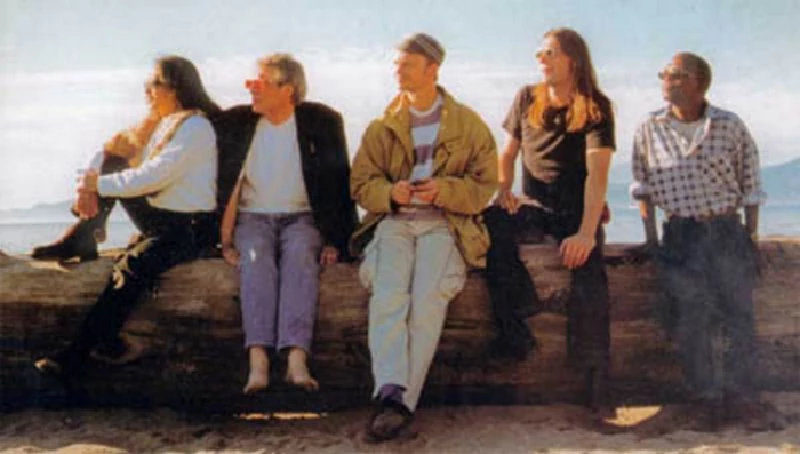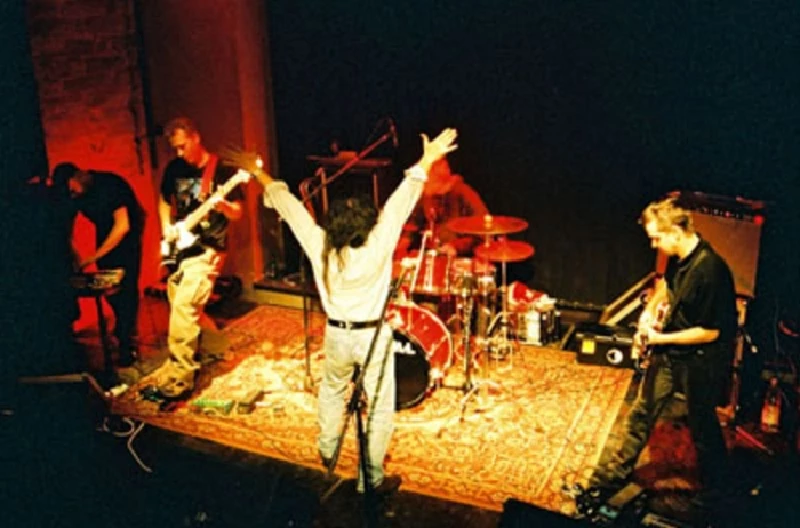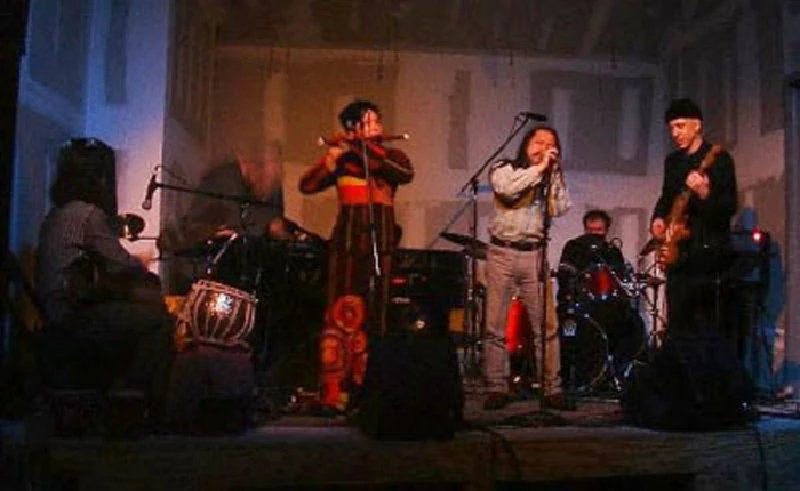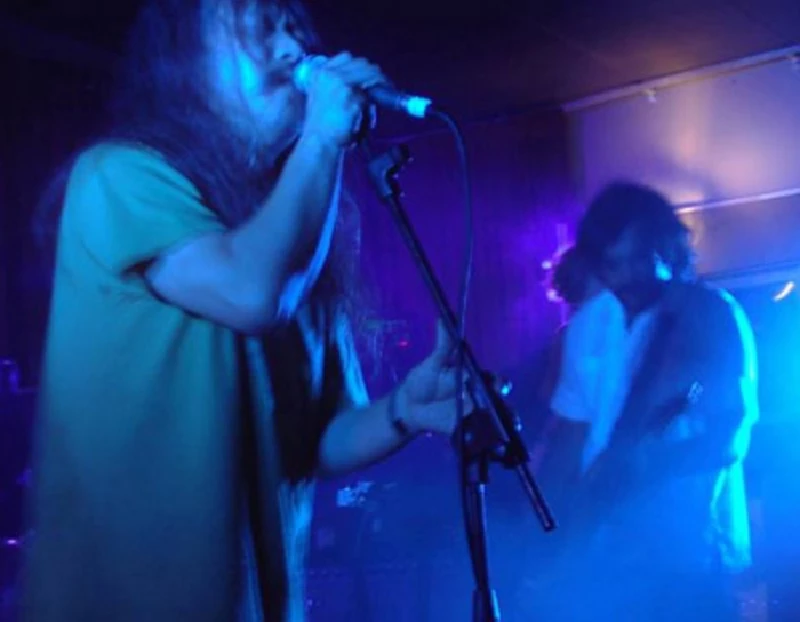 features
---
Remasters Profile (2006)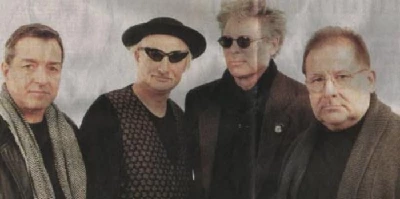 Mute Records, in a second batch of reissues, have remastered and re-released four of German experimentalists Can's latter albums. Anthony Strutt profiles them
Profile (2004)
related articles
---
Manolis Famellos: Interview (2020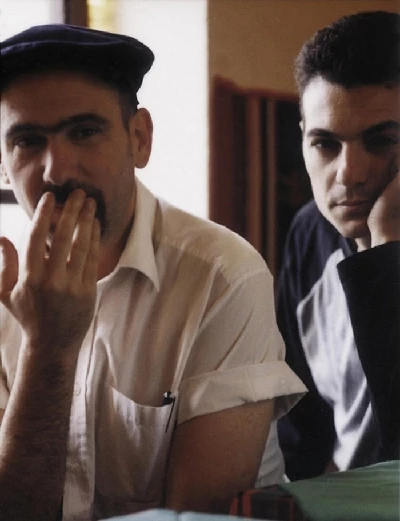 Producer and singer-songwriter Manolis Famellos talks to John Clarkson about the recording and re-release on vinyl of American Music Club frontman and solo artist Mark Eitzel's 2003 eighth solo album 'The Ugly American', which Eitzel worked upon with him and a group of Greek traditional musicians.
Andy Bell: Interview (2015)
Pennyblackmusic Regular Contributors
---