---
Can
-

Profile
published: 17 / 11 / 2004
---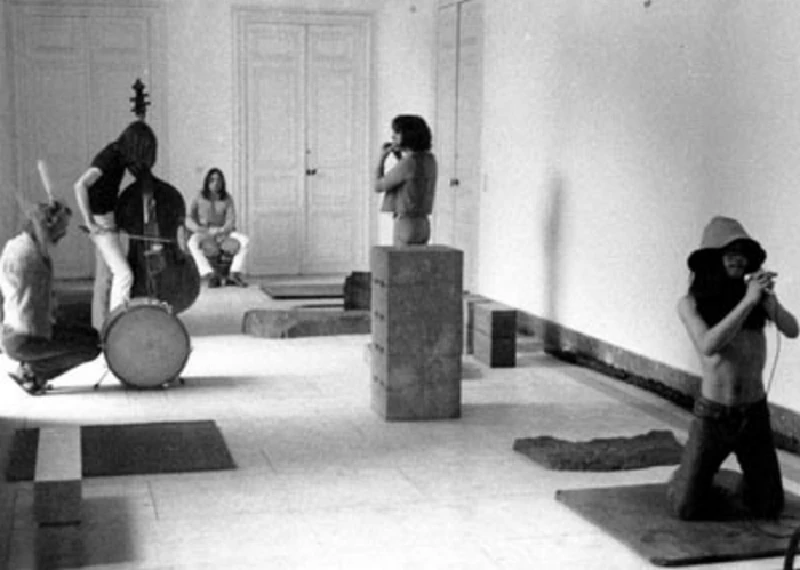 intro
The first four albums by 70's German experimentalists Can have recently been remastered. Anthony Strutt examines them 30 years on
The first four albums by 70's German experimentalists Can, have recently been remastered . They have re-released by Mute on SACD which are high frequency gold CDs. The remastered albums come as they appeared originally with no extra tracks. 'Monster Movie' (1969) Can's debut album, 'Monster Movie', consists of only 4 tracks, 'Father Can Not Yell', 'Mary, Mary So Contrary', 'Outside my Door' and 'Yoo Doo Right'. 'Father Can Not Yell', which opens the album, is organ led. It has new wave style vocals with a backing beat that recalls the Doors'L.A. Woman', which in fact was actually recorded latterly in 1971. In feel it does sound like progressive rock, the jangling guitars here giving it a Velvet Underground 'White Light, White Heat' sound. 'Mary, Mary So Contrary' is undoubtedly very repetitive, but is very clever, with American frontman Malcolm Mooney's vocals used like another instrument. He sounds like an unconditioned Lou Reed. Halfway though it goes into a Velvets 'Sister Ray' style thrash, but ends up sounding like Stereolab. 'Outside My Door' again sounds like a thrashy Velvets, but this time with a Ray Davies style vocal , something like what the Hives are doing now. 'You Doo Right' lasts almost 21 minutes, and is far more experimental having a an early post rock feel. The bass is played like a regular guitar. Yhe vocal is chanted. Julian Cope has cited 'Monster Movie' as an influence, and on this track you can see why it influenced him, and especially his work with the Teardrop Explodes. As it progresses it begins to sound like Captain Beefheart and late 70's Stones. Later it grooves into a jazz vibe, before returning to a long bass beat. 'Soundtracks' (1970) In early 1970 Malcolm Mooney suffered a nervous breakdown and, under a psychiatrist's advice, left Can to return to America. The group, which otherwise consisted of Holger Czukay (bass), Irmin Schmidt (keyboards), Michael Karoli (guitar) and Jaki Liebezeit (drums), replaced him with Damo Suzuki, a young Japanese traveller whom they found busking outside a cafe. 'Soundtracks' was released as a filler while they got their ideas together. It collects together music for five rare art films which they recorded. The first three tracks come from the film, 'Deadlock'. The opener, 'Deadlock,' sounds something like Queen's 'We Will Rock You', but with a tortured vocal. Suzuki's vocals are clearer than any of Mooney's on 'Monster Movie'. 'Tango Whiskeyman' sounds at times like late 60' jazz funk but with a Kinks-style vocal, while at other times it sounds like a psychedelic Doors. The third track is a short instrumental version of the opening song. 'Dont Turn the Light On', the theme for 'Cream' is acoustic guitar based with some very odd backing, and is very much of its time. 'Soul Desert', a title which Julian Cope also eventually pinched, comes from 'Madchen Mit Gewal', and is experimental in a Captain Beefheart manner. 'Mother Sky', the soundtrack to 'Deep End', is the longest track here, lasting 14 and a half minutes. It features a Velvet Underground 'Foggy Notion' groove and lots of feedback, and elsewhere Scottish bagpipes in this extended jam number. 'Soundtracks' ends with 'She Brings the Rain', which is jazzy and cool, and very laid back and every bit as strong as Robbie Williams doing Frank Sinatra. It comes from the film, 'Bottom'. 'Tago Mago' (1971) 'Tago Mago' was a big influence on Primal Scream's Bobby Gillispie who also writes the sleeve notes on this remaster. This classic album kicks off with the experimental 'Paperhouse'. It begins pleasantly and softly but this only lasts 2 minutes before becoming more progressive in a Velvet Underground 'Sister Ray'manner. The next 5 minutes see the track become an instrumental freak out. Damo Susuki's vocals, absent after the first two minutes, rejoin the track around the 6 minute mark. The last 30 seconds of the 7 minute 30 second track sees the song sounding like Jimi Hendrix's Experience. 'Mushroom' was covered by the Jesus and Mary Chain early in their career, and Bobby Gillespie has used its opening lines as well. The vocal here is quite scary at times and there is some very progressive backing. 'Oh,Yeah' has a Rolling Stones blues groove, but eventually it develops a 70's funk sound. 'Halleluhwah' sounds very 70's with Jaki Liebezei's drums sounding very loud, before the groove kicks in. It's a bit messy but it has a lot of heart, and changes tempo several times and ends as a free style jazz piece. It is well worked out and the last ten minutes of this very long piece are an extensive jam. 'Aumgn' sounds like a combination between Dario Argento's soundtrack work and the main theme from the film 'Psycho'. It becomes increasingly more progressive until at the end it sounds like a soundtrack to a 50's sci-fi film wrappped up in song. Suzuki' uses a Jim Morrison style vocal on 'Peking O', but sounds more tortured. He is backed by wacky-sounding instrumentation which sounds like Yoko Ono's early work with John Lennon on the early unlistenable albums on Apple. It eventually ends with a Velvet Underground type groove before ending messily with each member playing what seems like a different piece of music to each other. It concludes as softly as it began with 'Bring me Coffee or Tea', which is gentle and mellow and the perfect comedown to the more abrasive rest of the album. 'Ege Bamyasi' (1972) 'Ege Bamyasi' is credited as being an influence on John Lydon's Pil. It was recorded in an ex-cinema which was used as a workshop and living quarters. It only has seven tracks and opens up with 'Pinch' with has Lou Reed-style vocals from Suzuki and restrained feedbacking guitar. It is self-indulgent in tone with lots of experimental weirdness and special effects galore. It does sound proggish, but with a punkish edge. 'Sing Swan Song' starts off with the sound of running water set against a soft vocal and a lightly strummed guitar which gives it a twee feel. 'One More Night' sounds like the Velvets but with jazzy, groovy drums and cool laid back vocals. 'Vitamin C' is experimental and again jazzy, but also throws in a psychedelic keyboard solo. 'Soup'has a sloppy Rolling Stones feel to it. 3 and a half minutes in and it changes direction and begins to sound like the soundtrack to a 70's European thriller, before going into narrative vocals which are set against a backdrop of avant garde noise which prove to as weird as any of David Lynch's early movie music. 7 minutes into the track and it starts sounding like a foreign instrumental version of the Doors 'Celebration of the Lizard'. 'I'm So Green'comes as light relief after a helping of 'Soup' and has more of a commercial sound. It ends with the the attractive-sounding 'Spoon', which has a great groove to it, is well sung and has great instrumentation.
Picture Gallery:-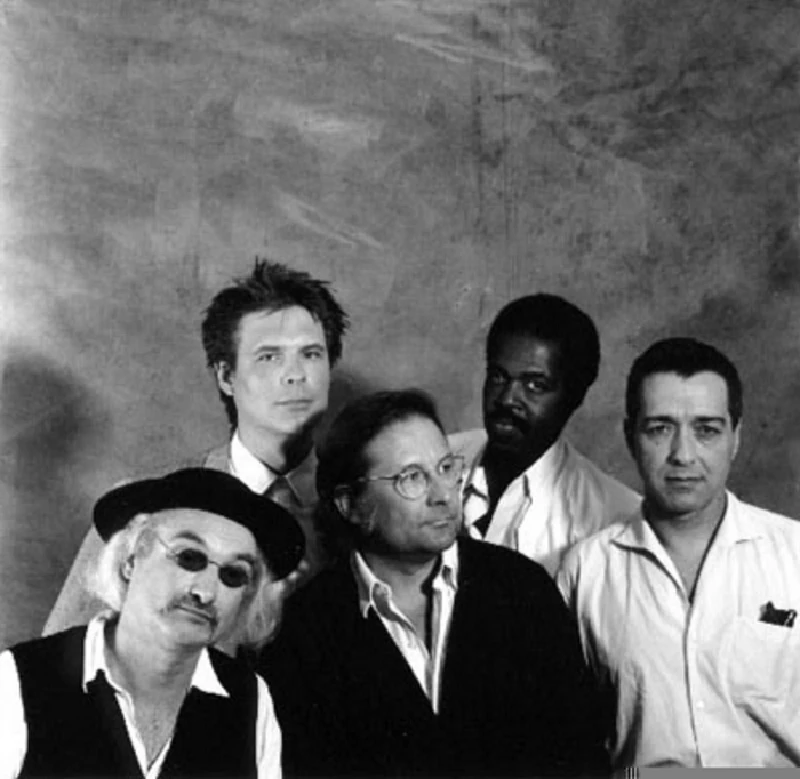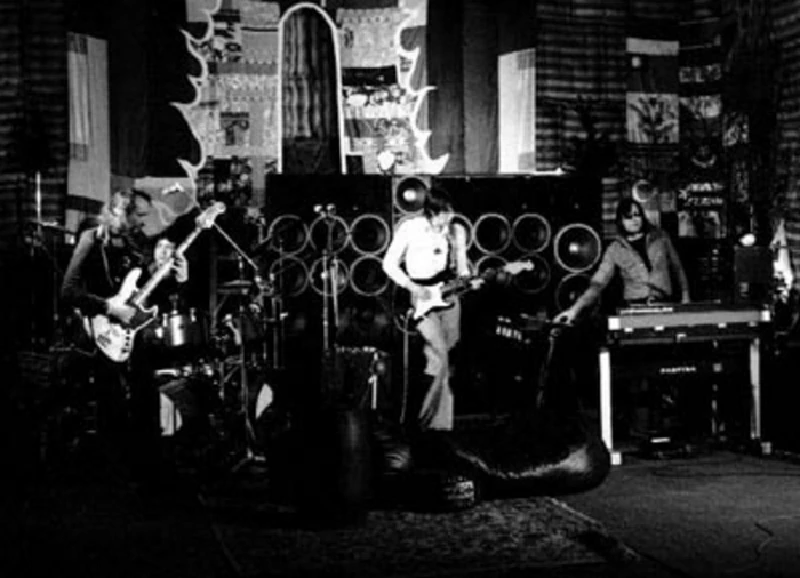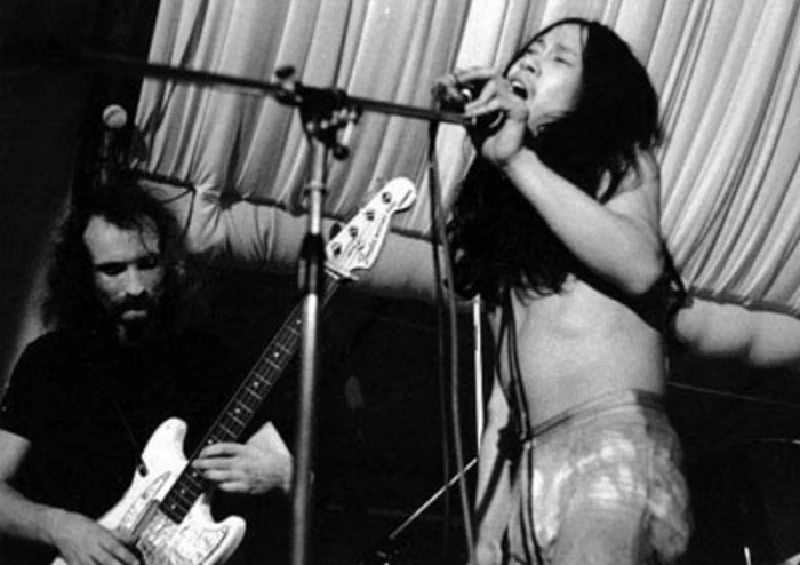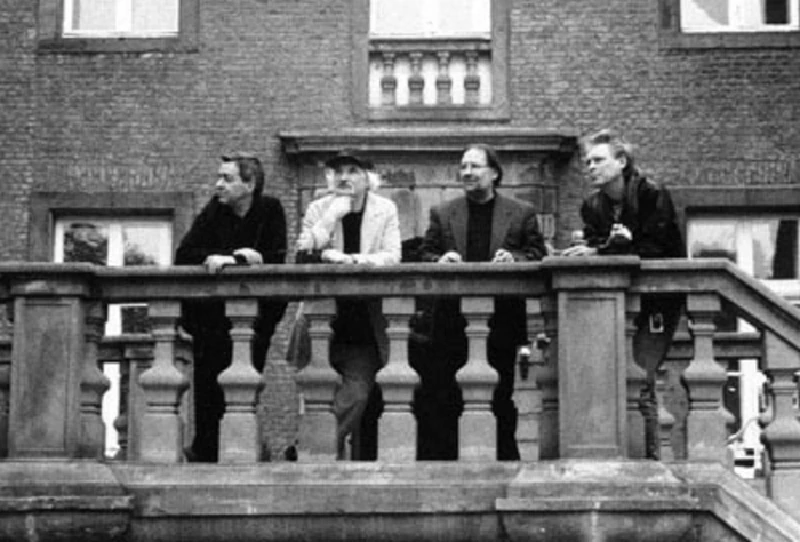 interviews
---
Interview (2004)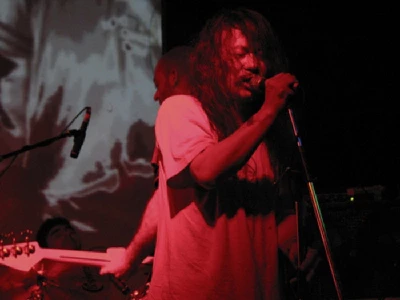 For Damo Suzuki, the former frontman with Can, improvisation has become his only way of playing music. He chats to Olga Sladeckova about his remarkable roadshow and way of touring
features
---
Remasters Profile (2006)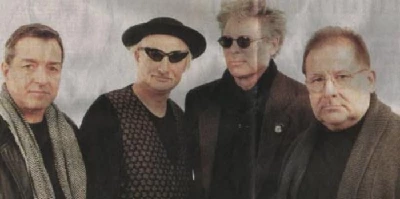 Mute Records, in a second batch of reissues, have remastered and re-released four of German experimentalists Can's latter albums. Anthony Strutt profiles them
related articles
---
Manolis Famellos: Interview (2020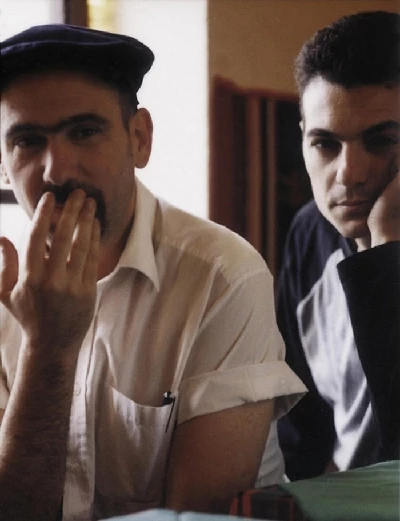 Producer and singer-songwriter Manolis Famellos talks to John Clarkson about the recording and re-release on vinyl of American Music Club frontman and solo artist Mark Eitzel's 2003 eighth solo album 'The Ugly American', which Eitzel worked upon with him and a group of Greek traditional musicians.
Andy Bell: Interview (2015)
Pennyblackmusic Regular Contributors
---