---
Various

-

The Matinee Autumn Assortment!
published: 27 / 3 / 2004
---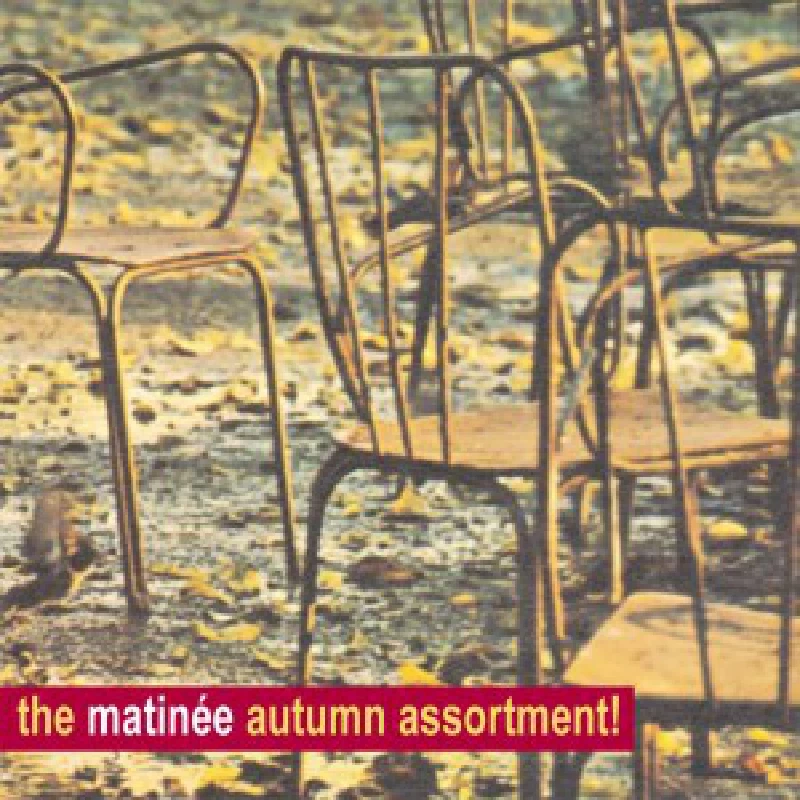 intro
First-rate sampler which provides an excellent introduction to the many fine bands that make up the Matinee roster
Ok, maybe it's not quite autumn anymore, but that doesn't mean you shouldn't listen to this CD! And that's especially true if you still haven't checked out the many fine bands that make up the Matinee roster.  From the jangly guitar sounds of the Liberty Ship to the more electronic style of Pipas, this CD spans much of the Matinee spectrum. While many of the songs on this CD are on albums that have since come out, there are some still yet to be released tracks on here too.  If you haven't picked up the latest releases from the likes of the Lucksmiths, the Liberty Ship, the Pines, or the Windmills, well, you can get a preview here that may entice you to hit up the record store. and if you're looking to satisfy your need for some new Airport Girl, Would Be Goods, or Harper Lee tracks, then look no further!  And just to push it over the top, you get exclusive songs from Slipslide, Pipas, and Lovejoy!! So even though autumn has come and gone, this CD still offers something fresh and new for even the most ardent Matinee Records fan.  And if you've yet to check out what's behind all of the praise for label boss Jimmy Tassos and the bands on Matinee then this is about the easiest way to remedy that situation.
Track Listing:-
1
Would-be-goods - Morning After
2
Slipslide - Love Split
3
The Lucksmiths - After The After Party
4
Harper Lee - Autumn
5
The Pines - A Rainy Day
6
The Liberty Ship - Baseball Caps And Novas
7
Airport Girl - I've seen Mexico
8
The Windmills - Summer Snow
9
Pipas - Don't Remix
10
Lovejoy - Strike A Pose
Label Links:-
http://matineerecordings.com/
https://www.facebook.com/matineerecordings
Pennyblackmusic Regular Contributors
---