---
published: 5 / 12 / 2003
---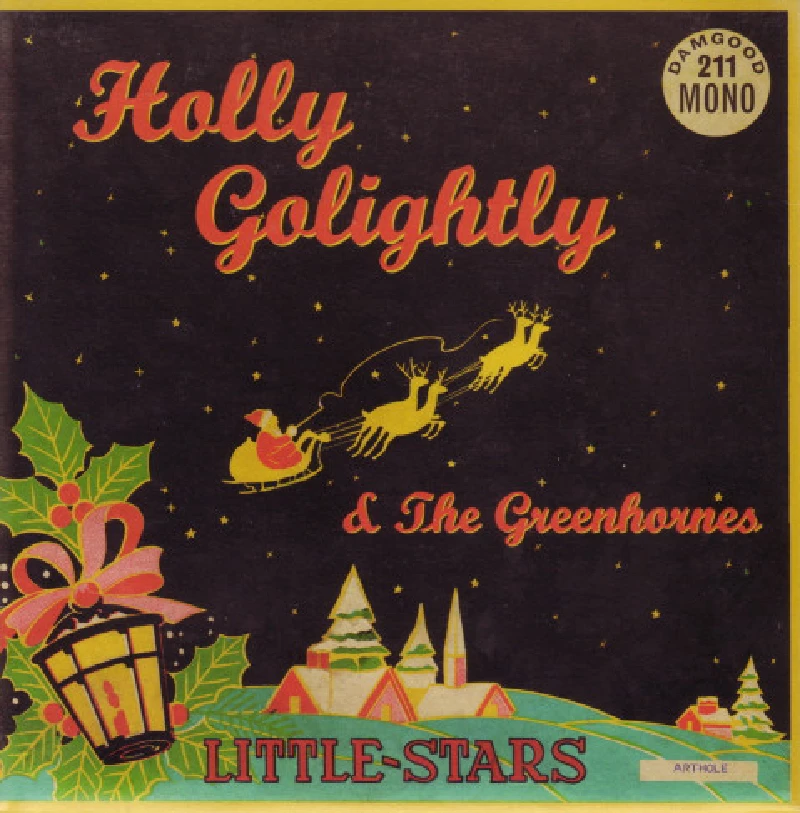 intro
Over "saccarine" Christmas single from the otherwise dependable Holly Golighty
It's not just the likes of Cliff Richard that release that, er, the pop wonder of the Christmas single. Over the years, such normally credible artists such as Crass ('Merry Crassmass'), B-Music (aka New Order with 'Merry Xmas from the Hacienda') and the White Stripes ('Merry Christmas from the White Stripes') have succumbed to frolicking around the festive recording studio. Even the Cocteau Twins seriously considered releasing their version of 'Frosty the Snowman' during the season of goodwill to all. Fortunately, they didn't. So no matter how cool and with-it the artist may be the embarrassment of mentioning sleighs, reindeer and some fictious bloke dressed in red delivering presents (no matter how far the tongue is stuck firmly in cheek) is never that far away. Phil Spector's album aside, just how many good Christmas songs are there? So inevitably it is with some trepidation that 'Little Stars' gets an airing at Pennyblackmusic. Needless to say that the title track is far too saccarine for these ears. Matters improve with 'I Don't Hear You' and 'Time Will Tell', typical Holly Golightly slabs of rudimentary rock 'n' roll. Then to round it all off she ends with a rollicking, fun-laden cover of Wreckless Eric's 'Comedy Time'. 'Little Stars' while certainly not Holly's greatest moment unfortunately still probably hasn't a hope of reaching the Christmas number one spot. While it's best to avoid all the crass commercialism of the pop charts around this time, 'Little Stars' has got to be better than the pantomine rock of The Darkness, the nausious drivel of Cliff or whoever the latest pop-puppet is who will willing prostitute themselves for their 15-minutes of fame. Holly might not stand a chance - but Bo Selecta's 'Proper CrimBo!' surely must be able to pull something out of the bag.
Track Listing:-
1
Little Stars
2
I Don't Hear You
Label Links:-
http://www.damagedgoods.co.uk/
https://www.facebook.com/DamagedGoodsRecords/
https://www.youtube.com/user/Damgoodrecords
https://twitter.com/DAMAGEDGOODSREC
https://plus.google.com/108116426226489991283
interviews
---
Interview Part 2 (2003)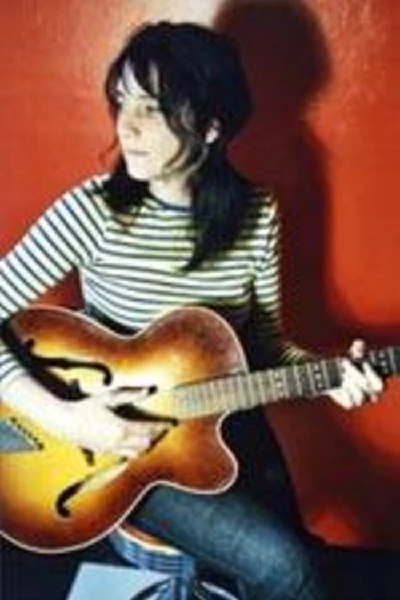 In the second part of our extensive interviewy, which is carried on from last month, with the "Queen of Garage Rock" Holly Golighty, she talks to Mark Rowland about her long-spanning musical roots and dancing...
Interview Part 1 (2003)
Pennyblackmusic Regular Contributors
---