---
published: 26 / 9 / 2004
---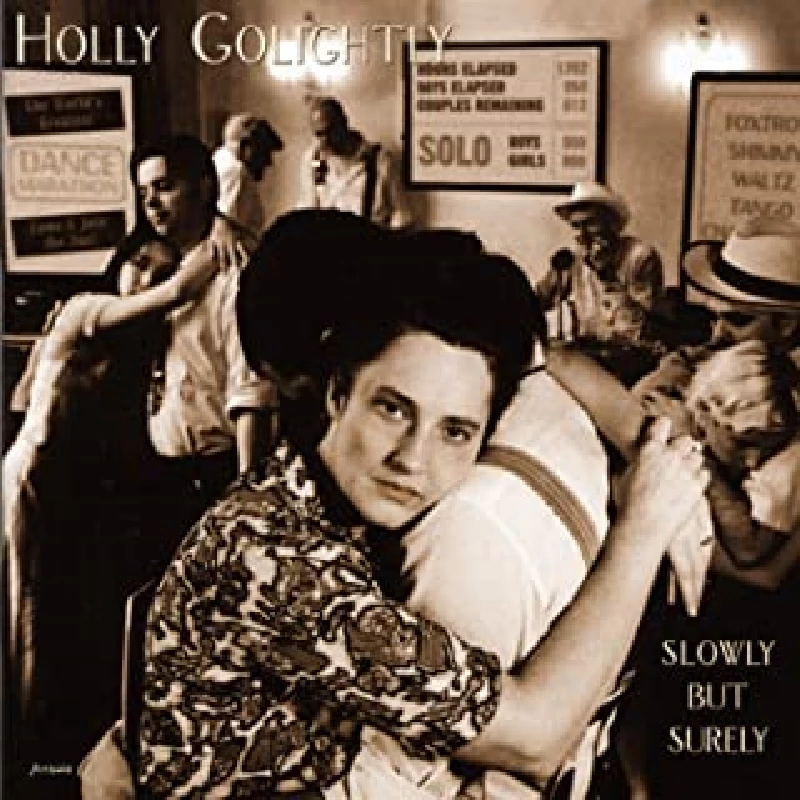 intro
Business as usual 60's-inspired garage rock 'n' roll from the much acclaimed Holly Golightly, back with a 13th album
'Slowly but Surely' is Holly Golightly's 13th album. For the superstitious, this might be an omnious sign but fortunately she's kept on the straight and narrow, producing another collection of beautiful 60's-inspired garage rock 'n' roll. 'Slowly but Surely' is business as usual, and very welcome it is too. Once again Golightly has employed the services of Liam Watson at Toe Rag Studio in East London to fine tune 12 more rough and ready songs of love won and lost, but still manages to retain a charm and freshness that is so obviously lacking in most of today's pop music. 'My Love Is' is basically Golightly's voice accompanied by the flimsiest of musical accompaniments but instantly captivates. It is the sort of thing that should ne heard in a smokey late-night Soho drinking den of dubious legality. 'Always and Forever' features another of Golightly's trademark styles. With an early 60's swing, themes of love and relationships are delivered in a rudimentary style with just enough spit and polish to make it effortlessly glide along. Once again she draws on her beloved 60's for inspiration, and in that respect there's no great developments there. There's the charm of the girl groups, the slightly cartoonish aspect of Nancy Sinatra but delivered through a punk, garage sensibility via the blues. 'In Your Head' shows off it all to the best advantage and even adds flourishes of organ and twangy guitar too. With 'Slowly but Surely', you know what you're going to get and Golightly doesn't fail to deliver. Her 13th album is another little gem.
Track Listing:-
1
On the Fire
2
The Luckiest Girl
3
My Love Is
4
Keeping On
5
Always and Forever
6
Dear John
7
In Your Head
8
Slowly but Surely
9
Through Sun and Wine
10
All Grown Up
11
Won't Come Between
12
Mother Earth
Label Links:-
http://www.damagedgoods.co.uk/
https://www.facebook.com/DamagedGoodsRecords/
https://www.youtube.com/user/Damgoodrecords
https://twitter.com/DAMAGEDGOODSREC
https://plus.google.com/108116426226489991283
interviews
---
Interview Part 2 (2003)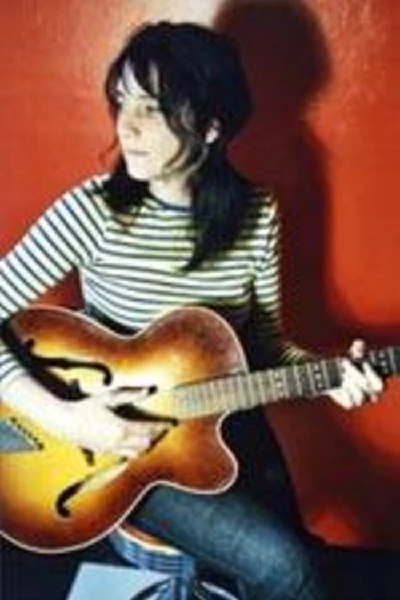 In the second part of our extensive interviewy, which is carried on from last month, with the "Queen of Garage Rock" Holly Golighty, she talks to Mark Rowland about her long-spanning musical roots and dancing...
Interview Part 1 (2003)
Pennyblackmusic Regular Contributors
---