---
Holly Golightly
-

Dirty Water Club, London, 17/12/2004
published: 8 / 2 / 2005
---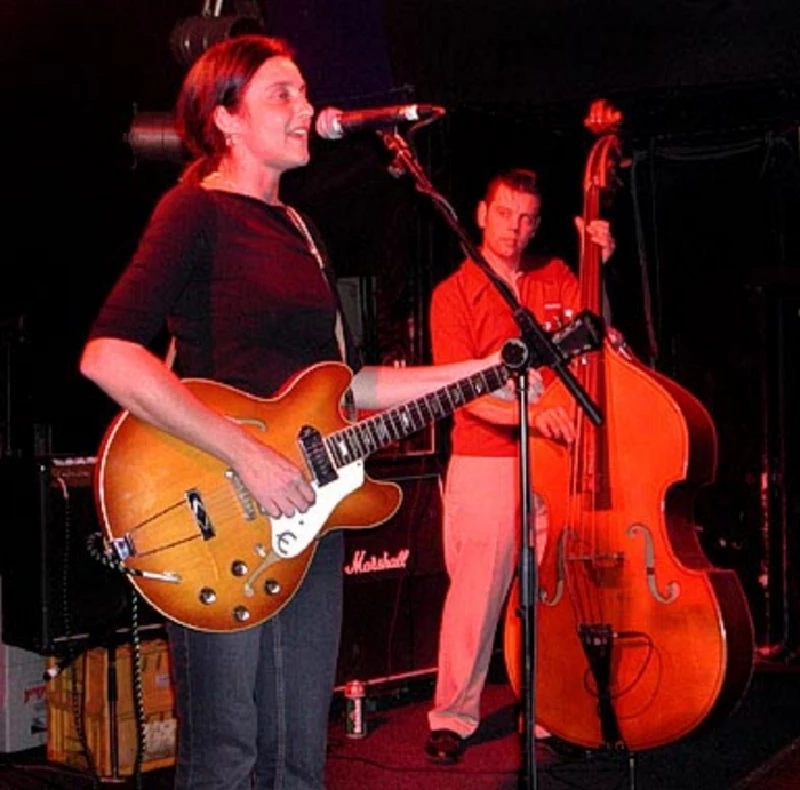 intro
In the atmospheric surroundings of "charming old working man's bar", Dominic Simpson finds himself 40 years back in time and watching a stunning set from garage rocker, Holly Golightly
The Dirty Water Club is one of the more idiosyncratic clubs in North London. Based in Tufnell Park rather than trendy Shoreditch or Camden, it's set in the Boston Music Room, a charming old working man's bar (at least it feels like an old working man's bar) that Chas 'n' Dave have doubtless been familiar with as some point in the past. A definite 60's feel is evoked by some groovy psychedelic lighting, and the Dirty Water Club seal of approval has seen the likes of Comets On Fire, the Mooney Suzuki, the Flaming Stars, the Brian Jonestown Massacre, the Dirtbombs, the Kills, and some duo called the White Stripes pass through it's doors. There's an atmosphere at these nights sadly missing from many others in London. It's fitting that Holly Golightly should play here, as the Dirty Water Club also happens to host a residency for the Buff Medways, the band hosted by one Billy Childish – a man who has been in more garage rock and neo-garage rock lineups for the last 20 years than, well, a lot of people. Around the start of the 90's, his then incarnation, thee Headcoats, had a 'splinter' offshoot group called thee Headcoatees, featuring Holly Golightly, and the sound the two bands plied – shambling three chord garage rock with nods to 60's girl group harmonies and retro Phil Spector production – may be overtly familiar now but occupied a no-man's land in the early 90's when most minds were turned first towards Seattle (ironic, as the sound wasn't a million miles away from the likes of Mudhoney, whom she supported recently) and then Camden. Going solo in '95, she has been a constant presence ever since, with a wildly prolific output on various labels, and a sound that has morphed into an even more unfashionable, less abrasive mix that takes in 50's rockabilly, 60's Hammond organ, folk, and country twang. And, as this gig too, it's a more intimate sound that takes in confessional lyrics and a more considered sound. It's important, when seeing her live, to take into account just how huge her solo outlook is – some eleven albums or so (including an album duet with Childish) and a ton of covers of artists such as Tina Turner and Lee Hazlewood. Her appearance on The White Stripes' 'Elephant' album (on 'It's True We Love One Another') has meant that 'Truly She Is No Other' and 'Slowly But Surely', her last two albums, could well be her most prominent, and the Stripes' connection is also apparent in her recording aesthetic, with her last two albums having been recorded at Toerag Studios, the same as where 'Elephant' was recorded, and famed for it's vintage collection of analogue equipment. After the quiffed-up teddy boy rockabilly support act that seems from another planet in this age of iPods and mobile phone technology that can do just about anything, she appears on stage dressed in a kind of old Eastern European gown in red and white and surrounded by a double-bass player, a drummer, a keyboardist, and a guitarist who could have jumped straight out of the Yardbirds circa '67, such is his sharpness of threads and haircut. Her voice rears from a kind of old bar room croak to wide-eyed blues against a backdrop of stripped-down blues – a sound that's far more relaxed than the frenetic attack of Childish's current incarnation. Despite spending much of the gig with her eyes closed in concentration, her presence is never less than spellbinding, enough that she can get people singing along to a Christmas song. But it's the tracks from her new album that most impress. 'The Luckiest Girl' captivates the audience, beginning unexpectedly with a sitar inflicted hazy drone and then suddenly cutting to a brilliant upbeat 60's organ-filled waltz. Meanwhile, 'In Your Head' is backed by some great percussion and organ while Golightly tosses off lines like "you got them falling at your feet / too bad you're only half the man you used to be". Much of the rest of her set is taken up both favourites and more obscure tracks from her labyrinth back catalogue that stretches back a good ten years; luckily for those of us only acquainted with her more recent output, the large amount of material to draw from doesn't stop the music from having a compelling charm that the gig claims for it's own. It doesn't help either that the sound is crystal clear, a beautiful combination of chiming guitars and Hammond organ that never strays into cliché. It's unlikely, with music so unfashionable as this, that she'll ever truly approach the mainstream; for her fans, of course, this is an irrelevance, and one that we can cherish.
Picture Gallery:-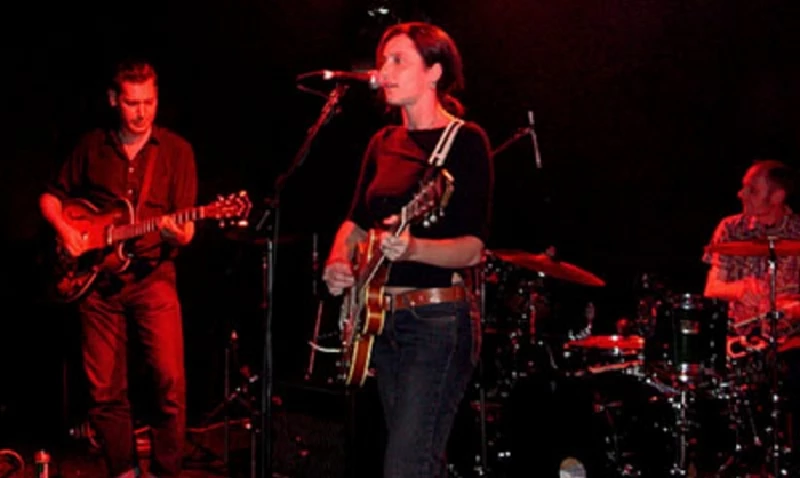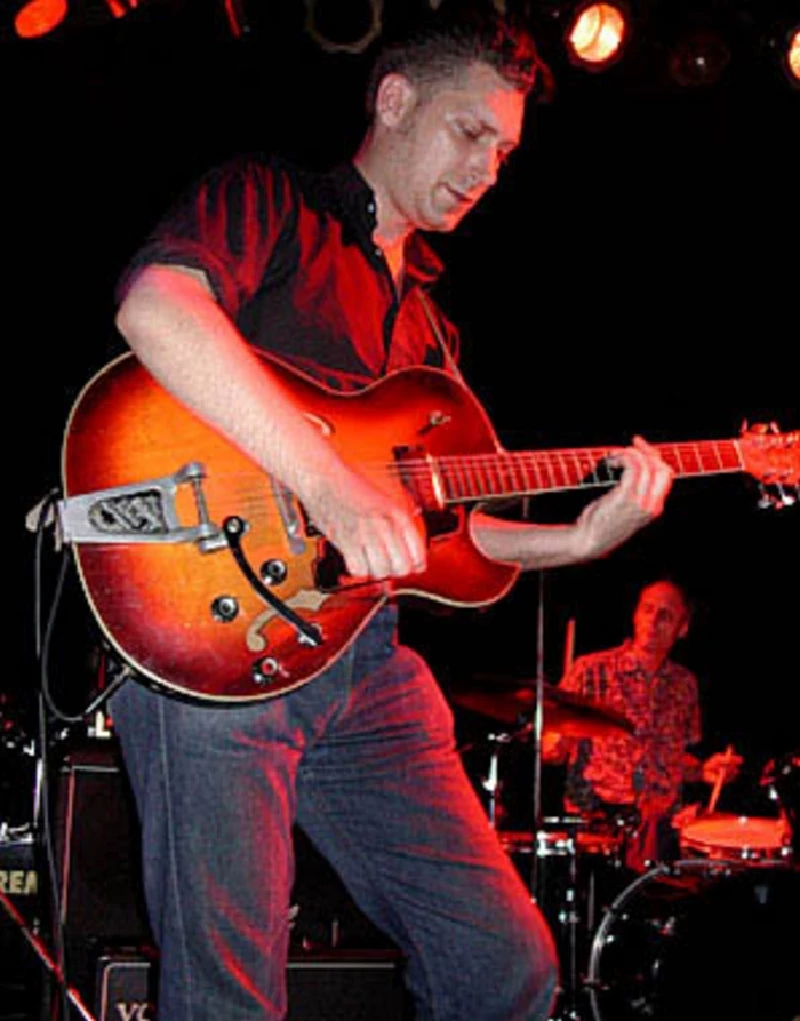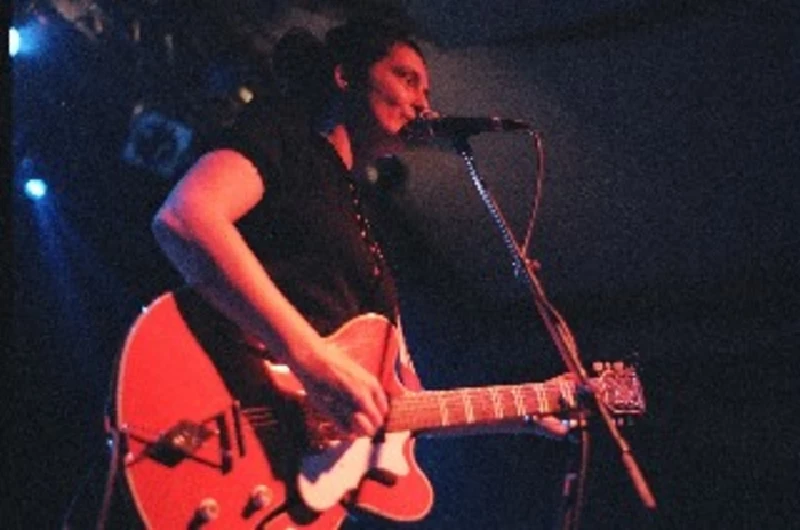 interviews
---
Interview Part 2 (2003)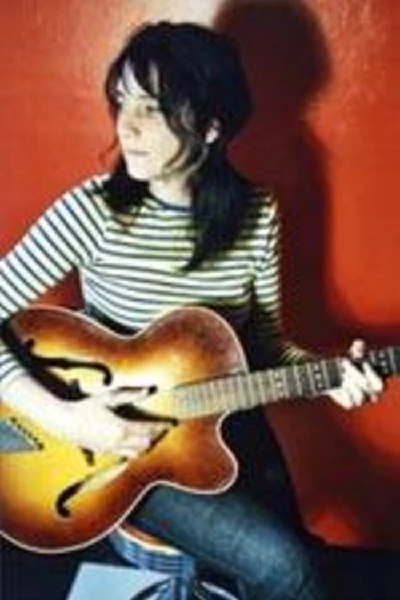 In the second part of our extensive interviewy, which is carried on from last month, with the "Queen of Garage Rock" Holly Golighty, she talks to Mark Rowland about her long-spanning musical roots and dancing...
Interview Part 1 (2003)
Pennyblackmusic Regular Contributors
---